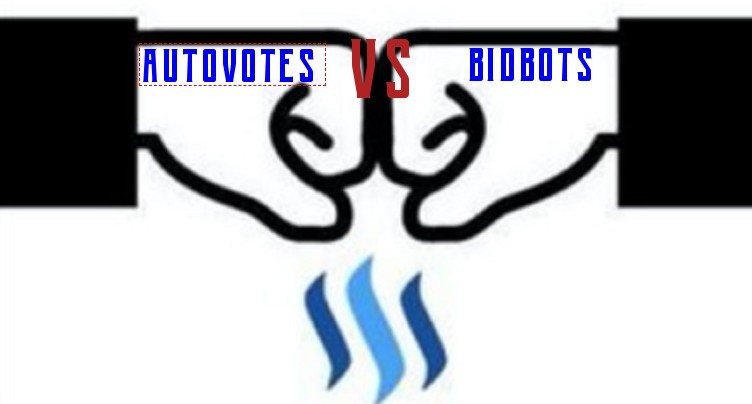 This has kind of been a subject of discussion among steemians that have been on the platform for over a year and I just want to give my point of view on the issue. The steem blockchain has been in existence for just about two years now and in this time it has gone through different phase in it's developmental strive and it's very interesting to see how curation pattern has changed on the platform over this period of time, the trending page represents this well, from when curation was almost completely manual to the period of autovotes and now the bidbots.
 Observing this change in curation pattern could help the steem community take steps in the right direction as it concerns the growth of the steem blockchain and retention of an active user base. it's an undisputable fact that pattern of curation on the steem blockchain is one of the most determining factor as it relates to the number of active users on the platform .  The number of users account on the steem blockchain keeps exploding and yet the number of active users is almost on a standstill.
 I joined steemit about this time last year and the advice to newbies then was to be patient and  blog for fun and  interact on the platform, the more you engaged on the platform the better your earnings grew. That was the era of autovotes and it that concept worked well during that period and even better during the period when curation was totally manually done in the early days of the steem blockchain but that concept doesn't seem to work anymore. It's all business these days, vote selling through bidbots, a high percentage of users with considerable steem power don't even bother to read through post and curate post they like, instead they delegate their steem power and sell their votes and this really shows on the quality of content on the platform as is clearly obvious just viewing the trending page. 
As a blogger/content creator it's really disheartening to break your back to come up with some quality content and earn next to nothing for it if you don't have the money to buy votes, which  makes it seem like a kind of money doubling scheme. Atleast as a blogger/content provider in the centralized world if you know what I mean, if you did set up a free blog and worked really hard at producing quality contents the search engines of the internet are quality friendly and you would always be rewarded with organic traffic and then you could monetize your content and even earn residual income for life.  
The steem blockchain is a great decentralized platform for content creators but I think the era of bidbot is having an adverse effect on the platform, having over a million steem accounts and just about 60,000 of those are active is not ok, steem has to have an explosion in the number of active users to even have a chance to compete with the decentralized social media platforms out there and this era of bidbots is not helping the steem blockchain to achieve this.  
What do you think? Share your opinion on the comment section and lets see where this goes. 
Upvotes and resteem appreciated, follow my blog @swthrt