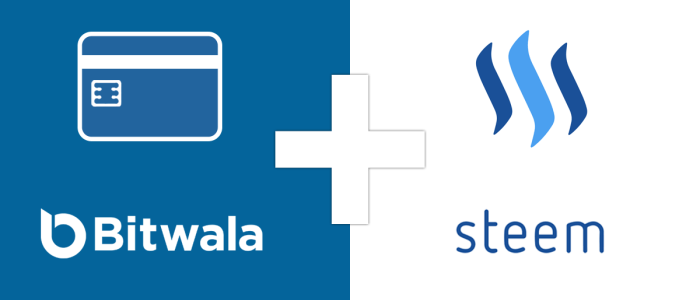 Bitwala accepts Steem...
About 3 weeks ago, we
announced
that we started to accept Steem for our service at
Bitwala
. With a little help from our partner
@shapeshiftio
, it is now possible to pay any bank account in the world or use a debit card funded directly through Steem. In other words:
Bitwala offers the first and only Debit card that's funded with Steem!
... but nobody is using it!
While our announcement resonated well within the Steemit community, we have only seen marginal usage so far. This might well be a chicken-egg-problem, so we decided not to give up on Steemit, but maybe explain a little more in detail how the whole process works.
So here we go. You first need to signup at Bitwala and then proceed to order a Debit card:
After you have received and activated your card, using Steem to top it up is pretty straightforward. Simply click on top up, choose an amount and send us some Steem:
And you're done. You can now use your debit card wherever Visa cards are accepted.

Your feedback is welcome!
What are you experiences with using Bitwala and the Bitwala Debit card? What can we do to improve our service? What would you like to see? Let us know in the comments, shoot us an
email
or follow us on corporate controlled social media like
Twitter
or
Facebook
. Or, naturally, on
Steemit
.