Personalized license plate
Most places offer them and each place has their limits to how many letters or numbers you can have. In Indiana it is 6 so since steemit is 7 I decided to go with STEEM since it is the currency backing my favorite web platform.
When I came in from checking the mail I was excited
As I knew from the evelope what was inside. I ripped it open to find what I expected my STEEM license plate for my car. I had to take a photo right away.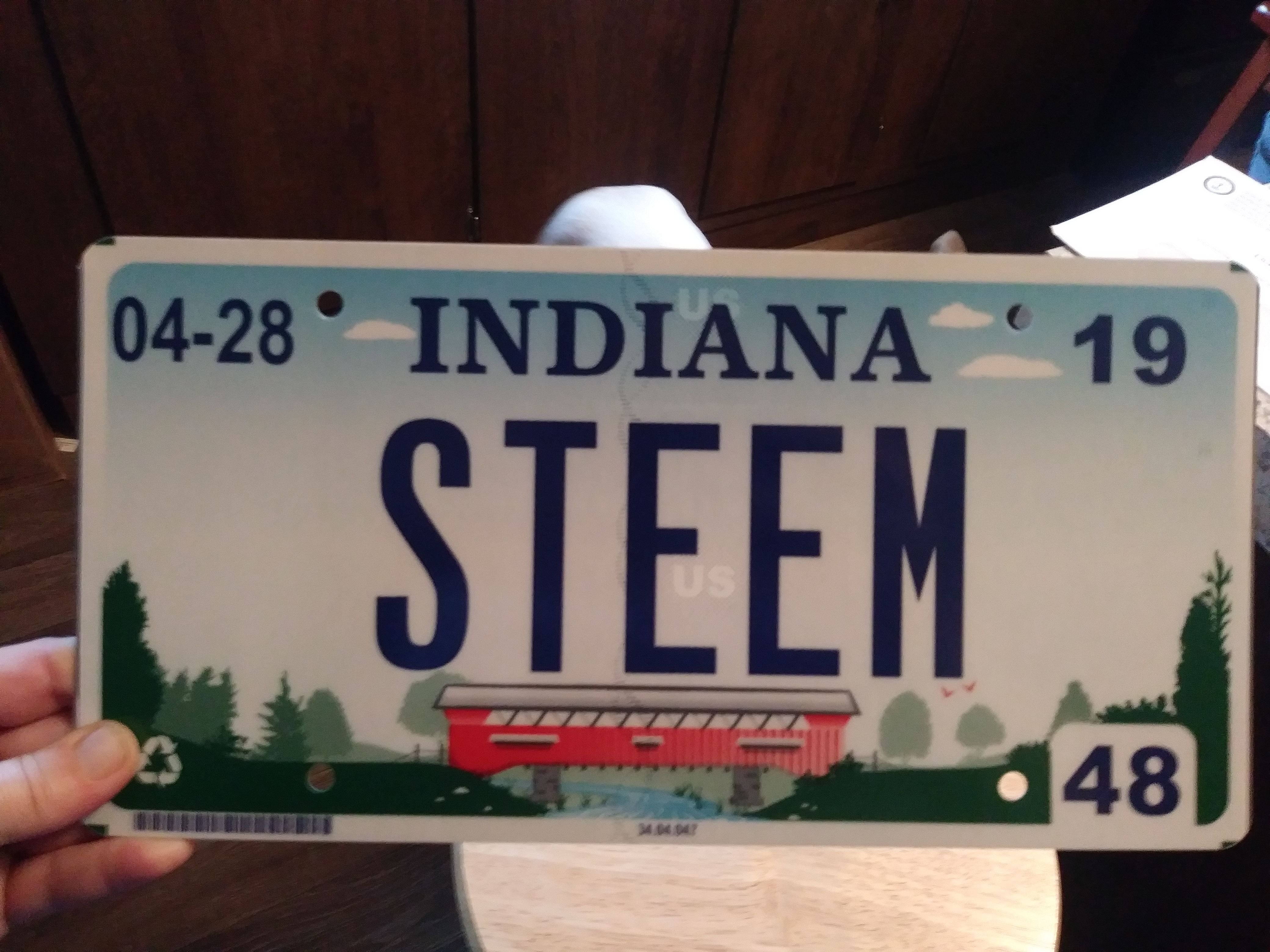 Then I thought you guys need to see how stoked I am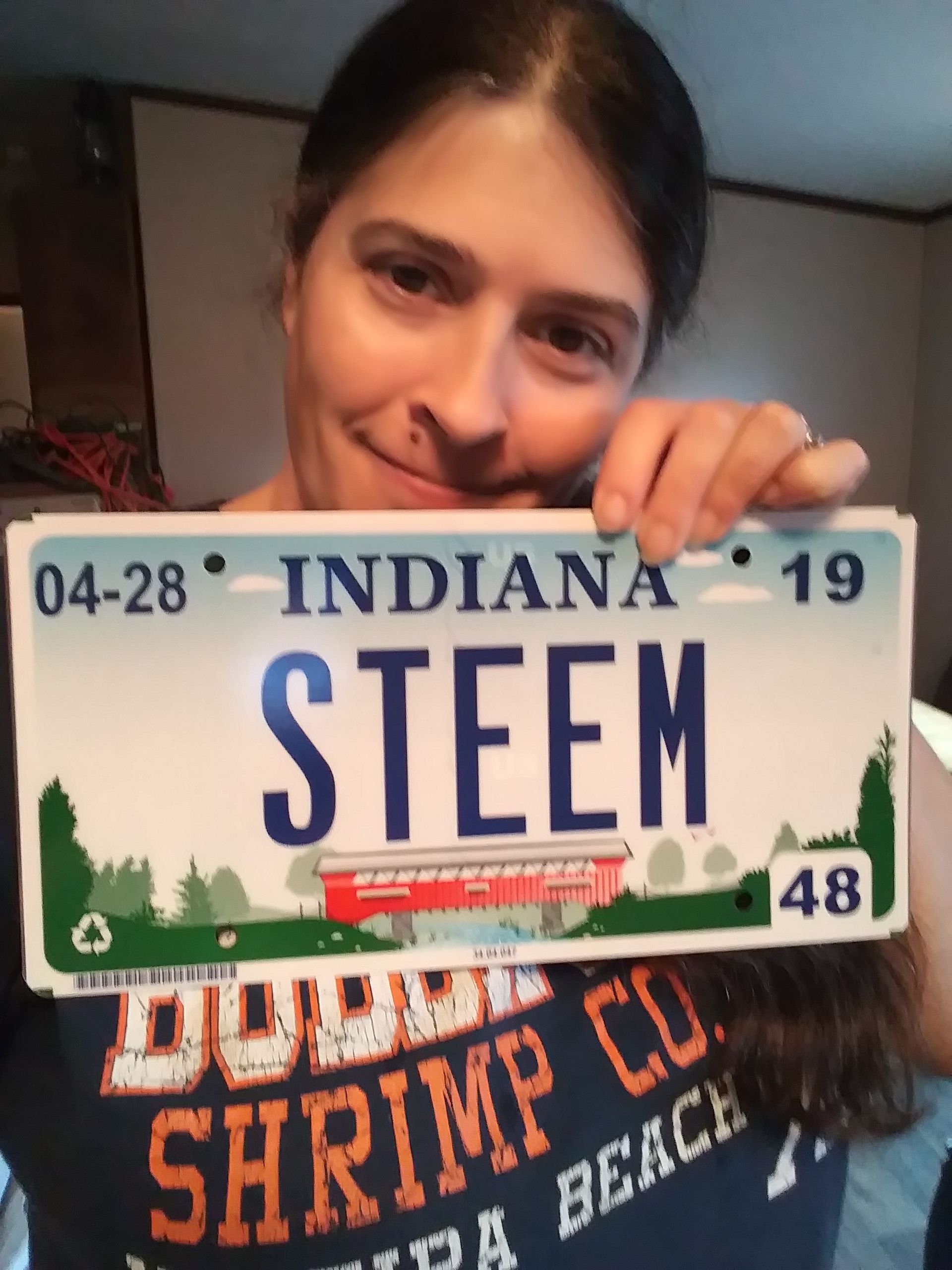 I was gonna go put it on the car but my husband wanted the pleasure
So he went and installed the STEEM license plate on our new car. It is funny how he takes over simple tasks because it is a "man's" job. Love how chivalrous he is even with the simple things.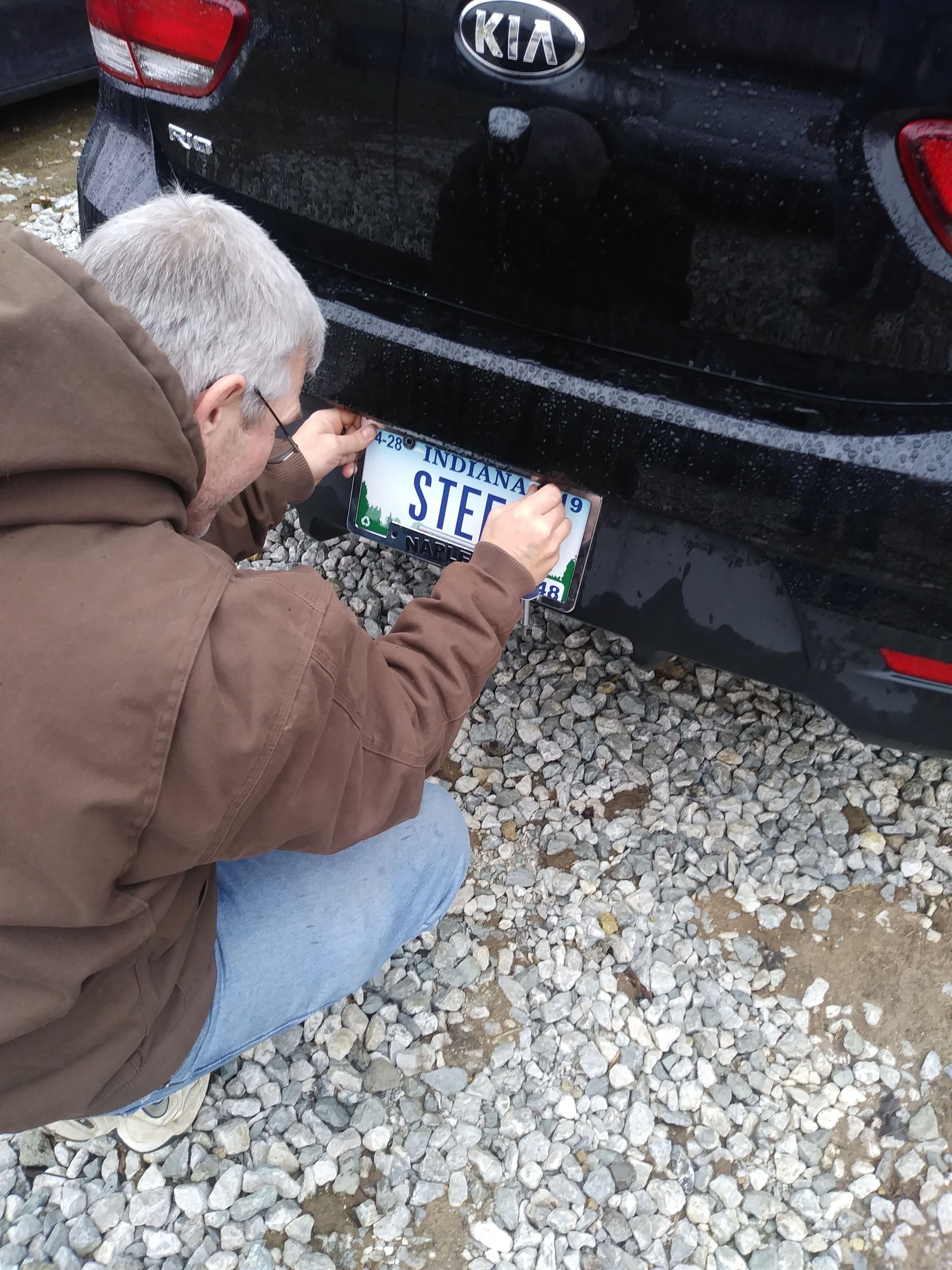 Now my plate is attached
I am thrilled I hope people go what is STEEM when they see it and google it. Or that people ask me about it like they do my decal.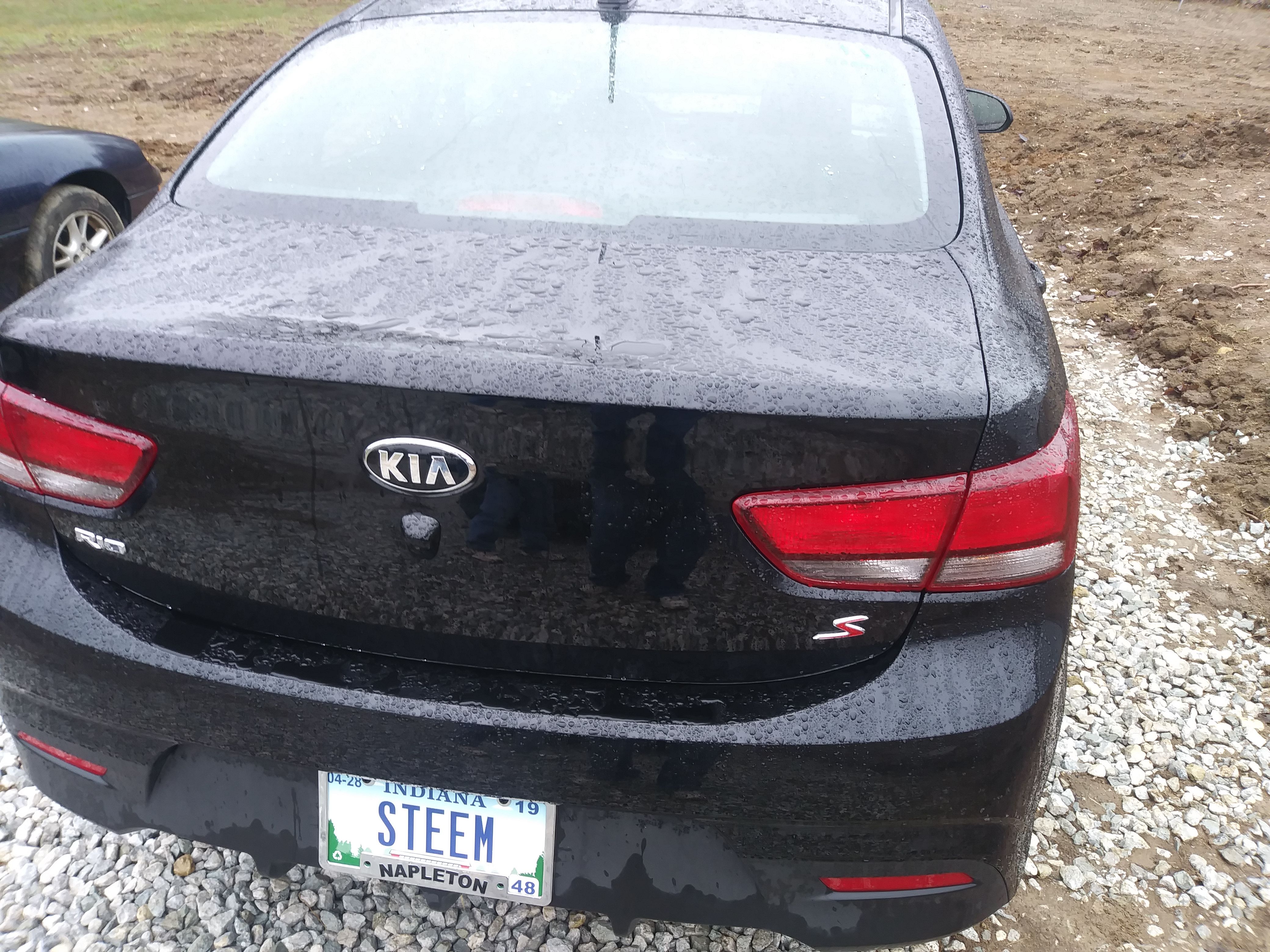 So if you ever see Rio driving around with Indiana STEEM plates say hi
I love meeting steemians and it would be totally awesome if you recongize my car while I am out and about. Most likely you will see me driving.