You need food for many reasons. You need food in order to love. You need food to satisfy hunger.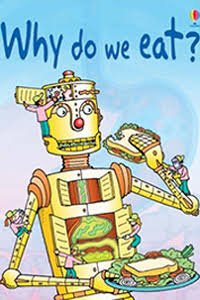 Image source
Your stomach feels hungry when to need to eat more food. Your body needs food to make energy. Every part of your body uses energy from food. Your brain uses energy to think. Your heart uses energy to beat. Your muscles uses energy to move. Growing requires food. Your body also needs energy from food to stay warm. Eating the right kinds of foods can help keep you healthy. Eating certain foods can help prevent some diseases.
Eating a wide variety of foods is important since different foods contribute different nutrients ( substances your body needs to stay healthy). Healthy eating habits include eating lots of fruits and vegetables and staying away from junk food such as candy, potato chips and soda.