@anonfolderall is posting what appears to be a phishing link for steem keys, and is consistently spamming it about once per hour for at least 6 days. The link is made under the guise of being agar.io but played through steem, however, any serious developer would have real posts and use steemconnect, neither of which are seen here.
The following is a small snapshot of @anonfolderall 's blog on steemit:
---
......................................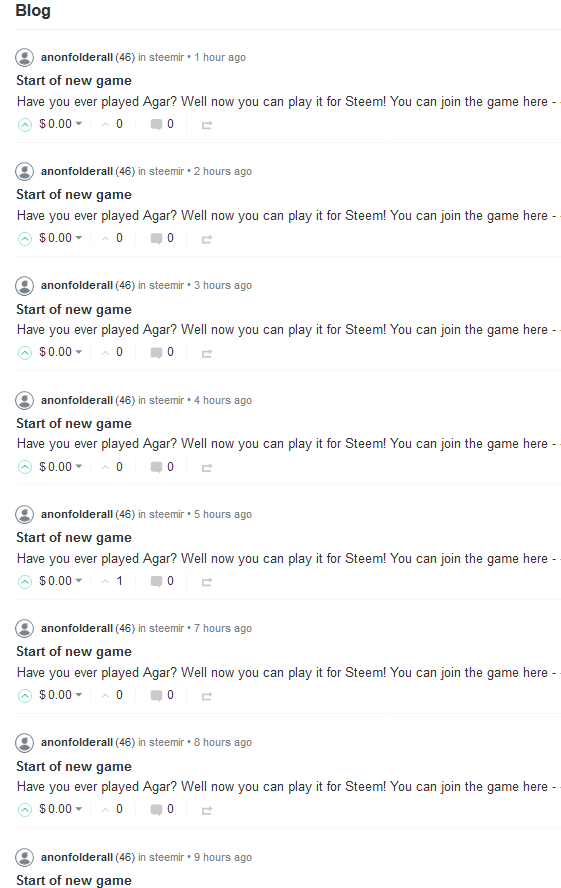 ......................................
---
Please Note: developing games is no easy task. There is no reason a legit game developer would take this route for promoting their game, opt-out of even having a real identity or avatar, or have no presence on steemit other than to spam.
In addition to this, older posts have either been edited to attempt masking the extreme level of spam happening here, or were simply spam posts to begin with as seen below:
---
......................................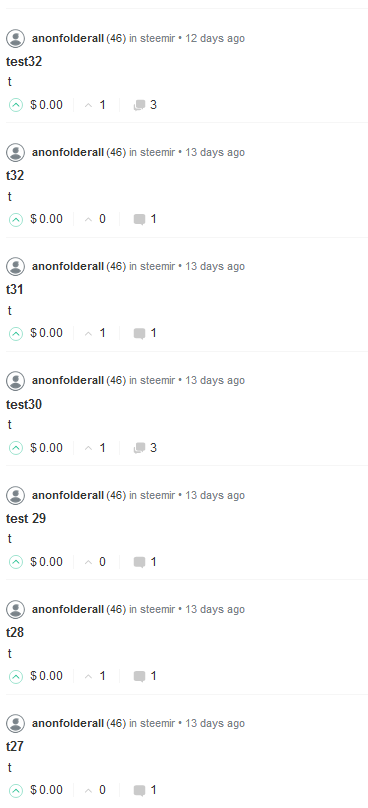 ......................................
---
My limited power is not enough to damage the reputation of @anonfolderall which is somehow above average (46+ at the time of posting) despite constantly spamming these links and never contributing anything to the platform. The issue here is people of higher reputation are considered more trustworthy, and this is anything but trustworthy. We must alter the reputation of shady people such as this so that less informed members of the community are not tricked into scams based on their trust of the reputation system.
Just view the blog of @anonfolderall and decide for yourself if you can abstain from flagging such garbage being spammed into the new post listings every hour.
I will begin flagging this scumbag shortly after posting this.
I advise you do the same.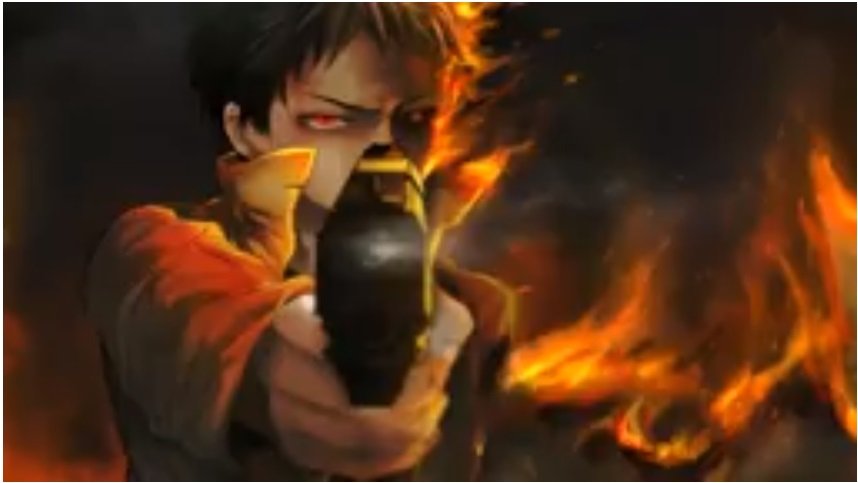 -the reaper