The Hive
Howdy folks'.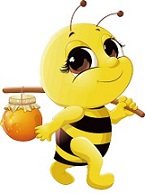 Nothing I say in this post should be new to anyone. Many should of heard this from one place or another, because it has been said many times in many places. It has also been said prior to the arrival of the
@JustinSunSteemit
account. Why things were ignored I have no idea. I can come up with some compelling conspiracy theories. Let's not assume the worst in others though and leave them the grace of doing their best for the chain. Even though I laugh at that myself.
With Justin's arrival Pandora's box has opened The S stuff hit the fan. Once again let us not put blame on the cause. I say that again for the grace of the previous witness who held the top 20 positions and did not change things that were highlighted to them about flaws in the system.
It is beyond me though why the ability to vote for 30 witness and a consensus of 17 + 1 is needed for a Hard Fork and serious changes to the Steem Chain was not blatantly obviously open to abuse. I have stated also I do not have faith in many of the top witness because of the negative changes made from my own view. But let's move on.
We should not only be looking at a take-over from one source. We should be looking also at the possibilities of a Cliche being able to take control. Not every threat is from the outside.
There is a combination of things which can be done to provide a greater security for the chain. I hope I am able to remember them all and include them in this post.

In an effort to combat hostile take-overs and moving forward with a positive future to give greater security to the chain we claim as "ours" after the current stalemate has finished.
An account after joining the chain holds a time restriction before it has the ability to vote for a witness. This will prevent any new account from taking control for personal gains at a cost to others. However it does not prevent a preemptive attack. Nor does it prevent any already registered account from doing the same thing.

The removal of dead votes. People making votes on a witness should at least be aware of what is going on at a minimum having periodical log in's. Even if it is only to confirm their witness vote.

Vote renewal. Active users on the chain should have to renew their vote every 6 month or at a maximum every year. renewing your vote once or twice a year should not be a hassle to anyone. It might also mean a witness would have to show some reason why they should continue to keep a vote or gain new ones. This might also improve communication between witness and the general community.

Veto account. It did come up over the past week about Steemit Inc have a Veto option to a Hard Fork. While I do not agree with that myself as it does leave a certain amount of power if not total control over a change with one party Steemit Inc in this case. It would be possible to give veto powers to the community as a whole. Elected to a position by one vote per account without the ability to proxy. Also a renewable vote. This is open to corruption by users creating multiple account. Maybe a KYC (Know Your Customer) of some sort might be needed for something like this, which I know many wold oppose. The sole purpose of that account run by one or a collection of people would be to examine the effect a fork might have on the population of the chain and prevent abuse of changes for financial gain by those with the authority to make changes, Removing to some degree conflicts of interest. Much discussion on this point would be needed and definitely would receive a negative response from witness.

Possibly combined with the next suggestion. A lower percentage vote is given to the second witness vote and lower again to the third. As an example the first vote places would get 100% of vesting power. The second vote would get a reduced vote of 85% and the third vote get 70%.

Votes per account. Reducing the amount of witness an account can vote to is an essential part of this. Some number have been thrown out there recently. I have looked at numbers of votes for some time and periodically examined them in my head.
10 votes as max does not do very much, It does give a higher cost to a hostile take over from the outside but it doesn't do anything else that has a positive outcome.
8 - 7 votes has also been mentioned. Really, anyone suggesting this I think has already calculated the number and know that it will leave a cliche control that already exists in place. Just think about this with some logic, Freedom gets the first 7 in place and then the rest of the cliche just vote to each other and we remain with a centralised control from a selected few.
5 votes is getting closer. It would mean an outside investors would need to invest 3.5 times the amount that would be need in comparison to the current system in place. with only 17 +1 needed it would be very close if a cliche would be able to pull of abuse of power or not.
When we reach 3 votes per account we are getting then to were the chain can become secure and demonstrate the best interest for all parties of the Chain population. An outsider coming in would need 6 times the investment compared to the present system. For ourselves this would make it harder for any cliche to maintain control over all decision and a need to consult with the community at large would be needed instead of things happening behind closed doors and even if objection to them is voiced. With only 3 votes that Freedom can vote to. The rest will need to campaign to gain some support and show they have the best interest of the chain and the population using it. Making it harder for things that happened in the last Hard Fork to happen, taxing the lower levels with lower reward to reward the higher level with more. Maybe it could also promote looking at alternative methods to control plagiarised content other than a down vote that is often abused by personal opinion.

There might be a few more option to prevent a small few from gaining control. If you know of one please write it in the comments so everyone can also see that point, The few things I have written here are preventive measure and things I feel would provide a long term solution to governance issue's.
One other key thing not about witness also need to be looked at. Flagging posts.. I already hear your thoughts on this. There are alternative to flagging posts though.
An alert tag on a post instead of a down vote. An alert tag can be linked to a community like Steem Cleaners and have them go to a post to see why an alert was placed on it. If the post is deemed to be plagiarised or of malicious content. Steem Cleaner could have the ability to remove all rewards. If this can be coded there would not be a need for Steem Cleaners to have a high Staked power to perform these tasks. We may also need to look at a payment system for this role as an employee of the Steem Chain.
The Alliance Discord Server: https://discord.gg/mqvYNuA
The Hive projects:
Providing the lottery ticket for the Euro Millions Lottery.
Participation in this fun weekly draw can be done by subscription to the @yeswecan account.
All the Hive Logo's and Banners graphics are provided
by
@Charisma777
Referral link:
https://initiativeq.com/invite/r4rbicu7m
https://www.mannabase.com/?ref=e7ee2ff1bd
https://wirexapp.com/r/e3a0654c206c4a15a8aabf8ad1919560