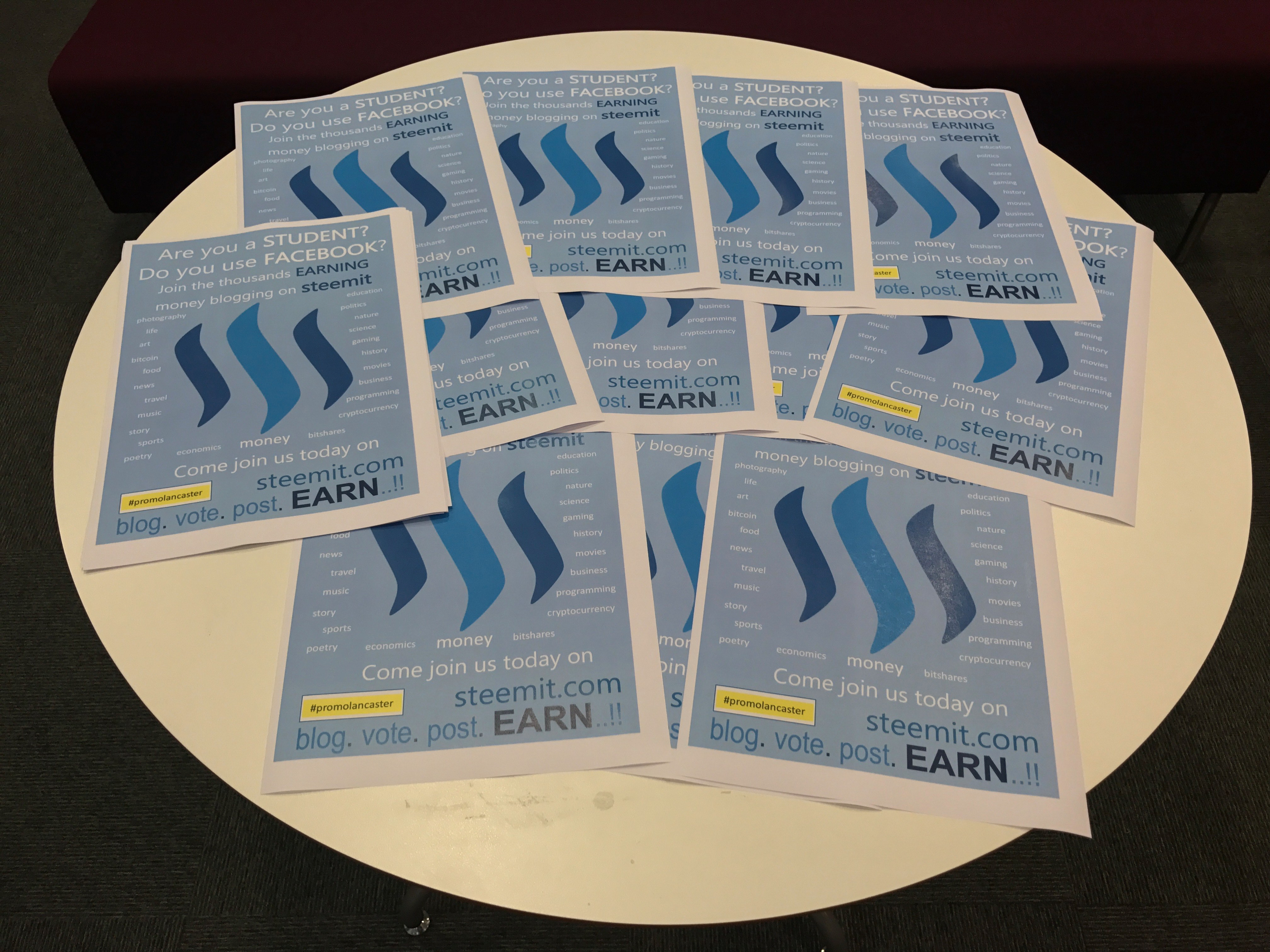 Following on Stephen's @stephenkendal Blog last night I am excited to announce that I will be promoting STEEMIT under the tag of #promolancaster in and around Lancaster University.
The initiative of the #promo-uk Team is to spread the message about STEEMIT throughout UK Universities by targeting young individuals who we believe could really benefit from STEEMIT.
As a University Student I am I looking forward to sharing my experience on STEEMIT with my fellow students.
Over the past few days, we have designed a #promo-uk poster and these have now been put up.
The posters have been designed so that the STEEMIT logo can be seen very easily from a distance.
Today we debut the new poster!

I have placed the posters all over the campus in strategic points, including those which are passed by HUNDREDS, if not, THOUSANDS of students and staff each day, allowing direct access to the target market, 18-24 year olds!!!
The great thing about Lancaster University is how its been designed around a central pathway, "the spine". This enables targeted posters to be placed along it, and more so at the break out point as you go into the central square.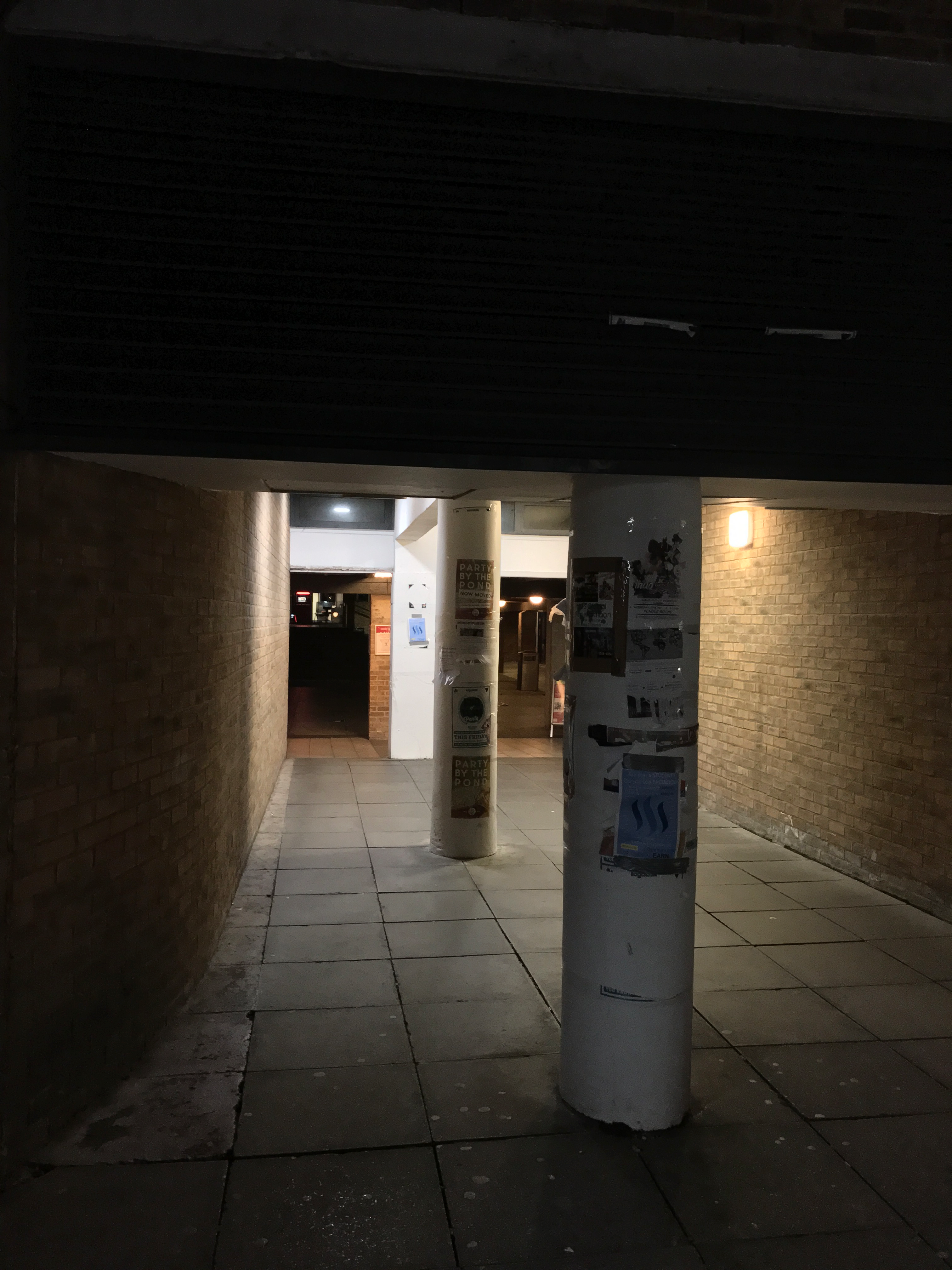 This is the southern breakout point into the central square
This is the northern breakpoint into the central square
Not only is it important to target access routes, but also where everyone works and studies, so I placed around 200 posters in the labs around campus including one of the main computing labs.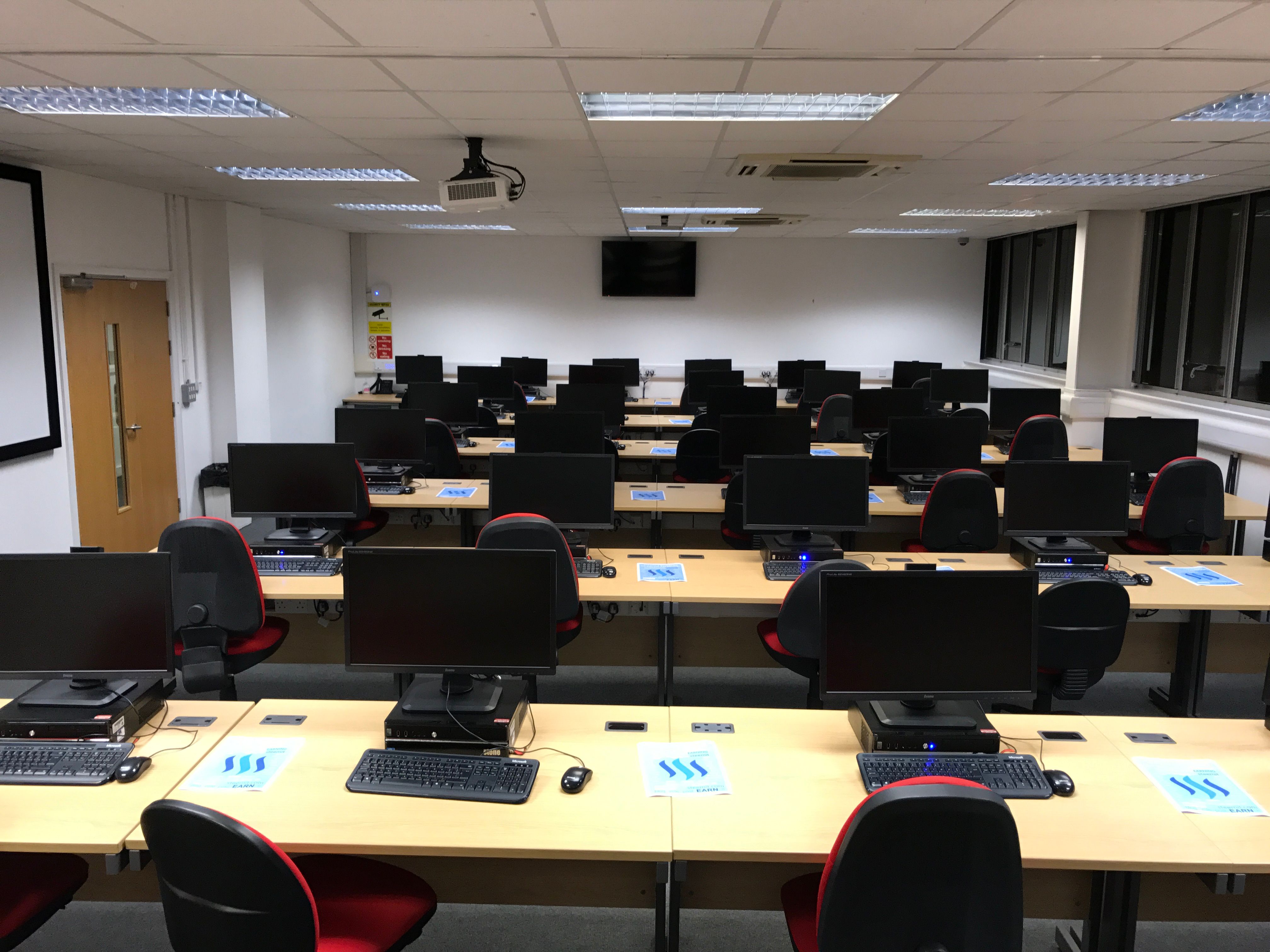 One of the computing labs on campus
Students this morning will have entered the labs lab and seen all of the posters!
Students will definitely see them and take notice. With Steemit posters being up it's now a case of handing fliers and posters out to individuals to spread the word!
Just a few more pics: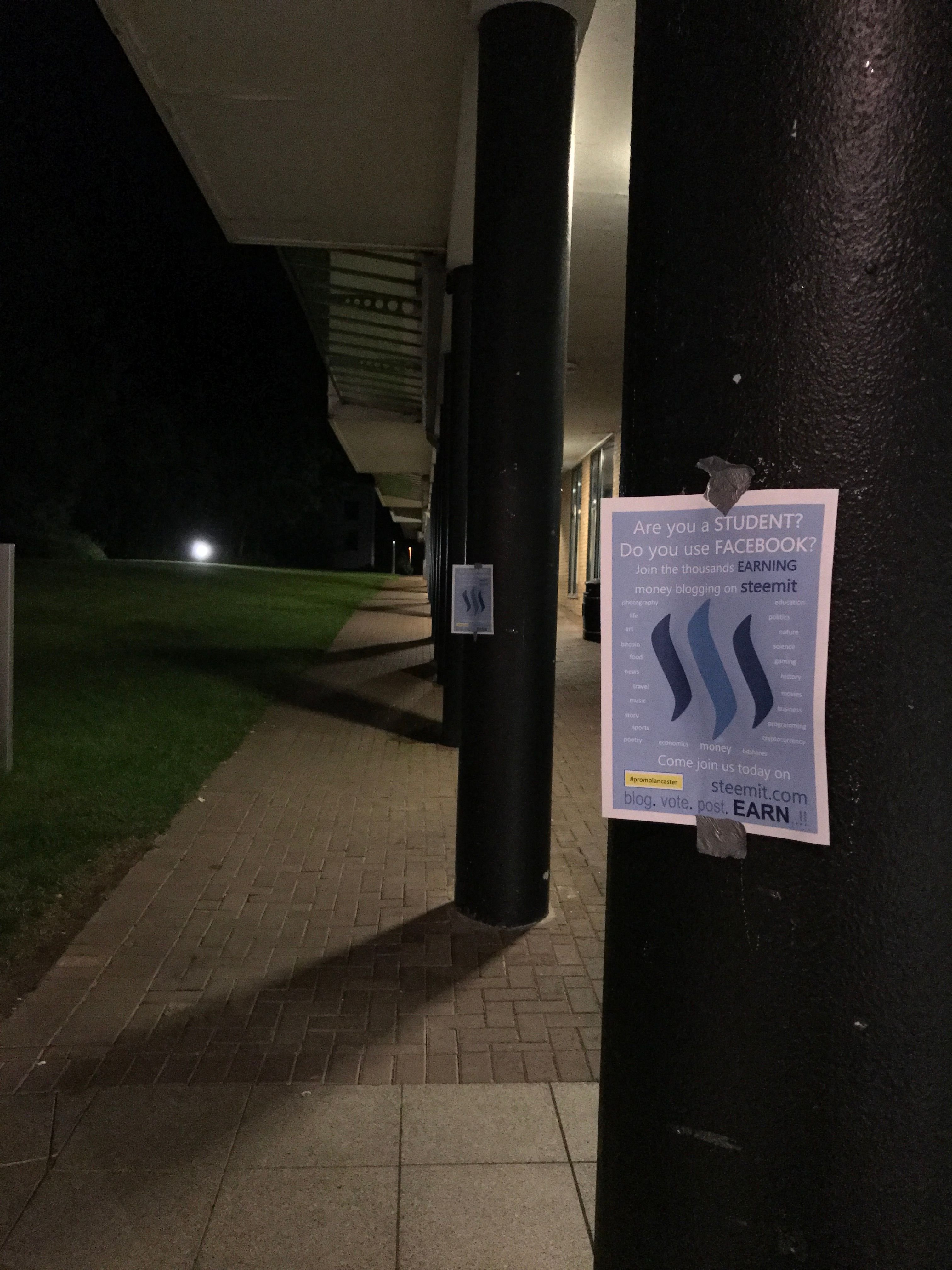 Southern end of campus spine pathway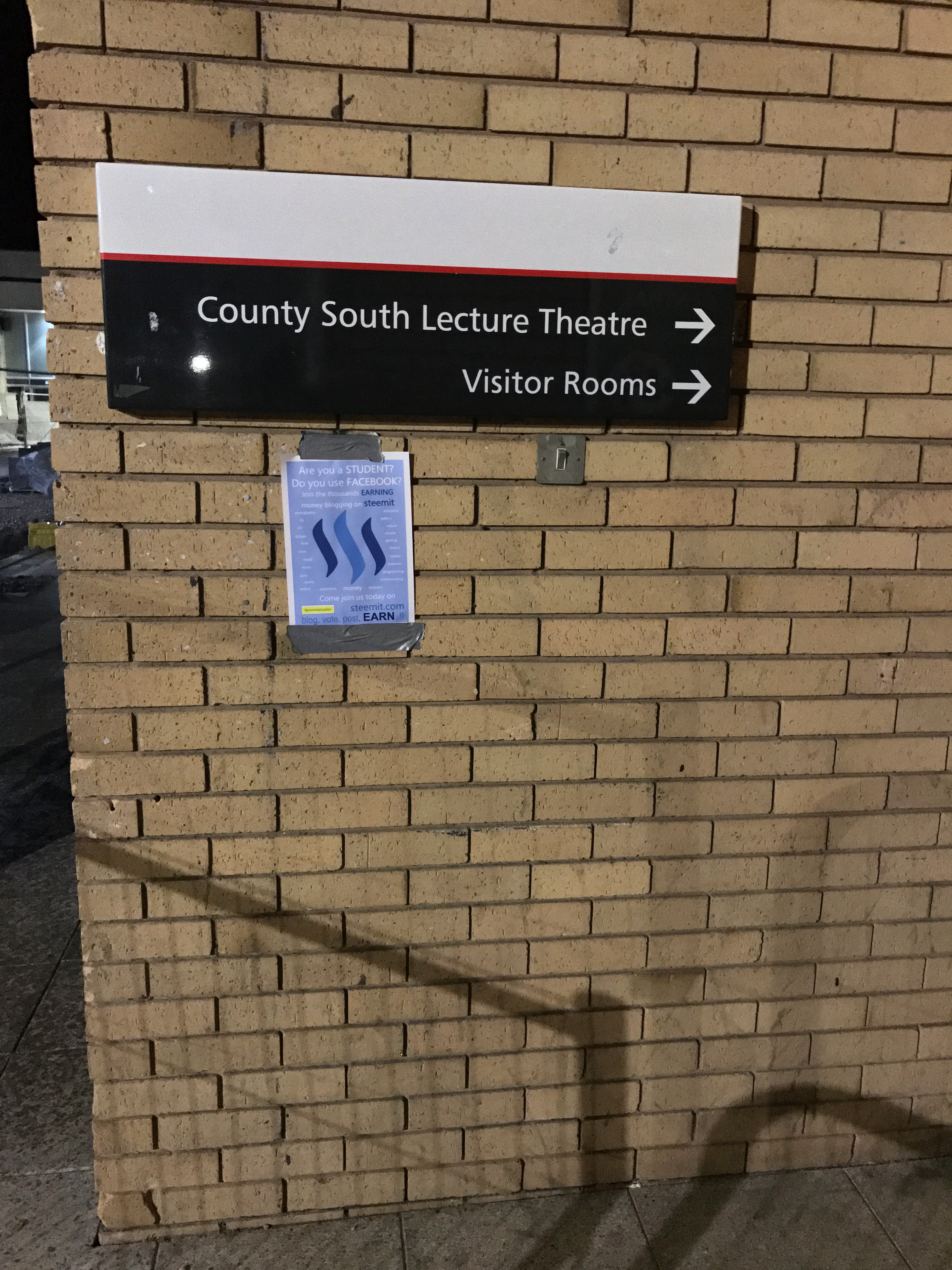 Even managed to get some posters in the launderette!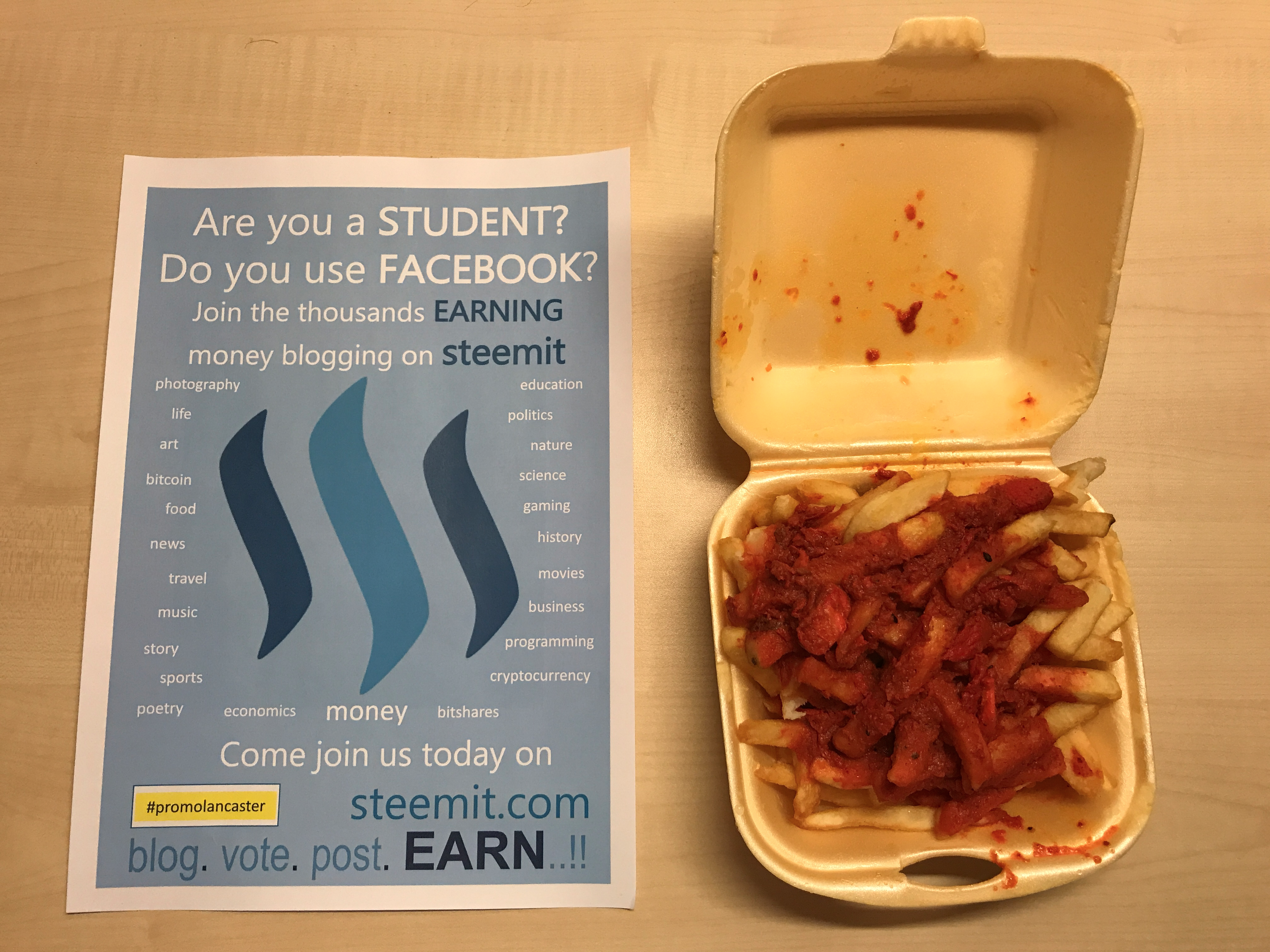 Curry and Chips to finish off the night
Hope you enjoyed this post!
Thanks,
Kiran