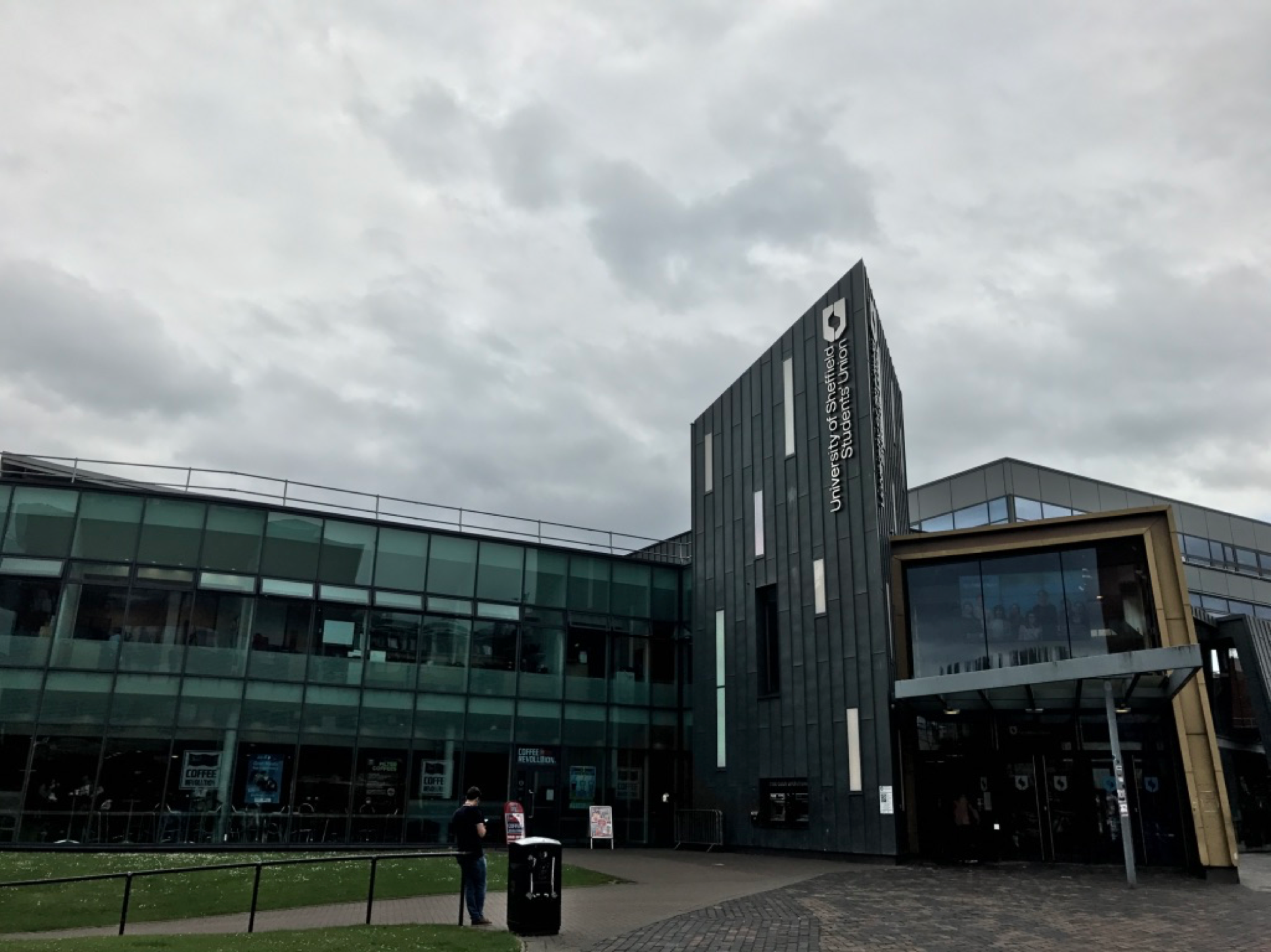 University of Sheffield Student Union - 16/06/2017
(Please note this is building on Stephen's post: #promosheffield #promo-uk I just wanted to let you know that we have had an overwhelming response in handing )
Today I joined the #promo-uk team with @StephenKendal in Sheffield and I am looking forward to help promoting Steemit in the future!
The Experience & Perception
It was awesome to get to speak to some 200+ fellow students and staff about Steemit.
We received some amazing feedback and it was a very encouraging experience.
One thing I did notice was that people were highly sceptical of Steemit when we first approached them.
However, after explaining the concept to them, most, if not all, got it straight away and wanted to see it for themselves.
A perfect example was that we met a guy called Jamie who sat down with us over coffee and we took him through the site on my laptop.
Highlight of the Day: 2 SBD for Coffee!
This was the first time I've actually seen Steem being translated into real-life things.
Stephen had run out of change, so I covered the initial cost for coffee, only to be reimbursed with Steem Dollars!
This was one of the coolest things I've seen and I will always remember that moment.
The photo below is of the courtyard behind the Krebs Cafe, where we bought the coffee from!

Firth Court, University of Sheffield - 16/06/2017
The Future
For me, I'll continue to take part in #promo-uk events whilst also continuing posting other content.
I am to cover areas around technology, cybersecurity and data analysis, more specifically to Steemit!
A huge thanks to @StephenKendal for this great opportunity and I look forward to helping out with more #promo-uk initiatives in the future.
I found today has provided me with valuable knowledge about our market aswell as giving me a tremendous amount of experience in promoting Steemit!
Thanks,
Kiran