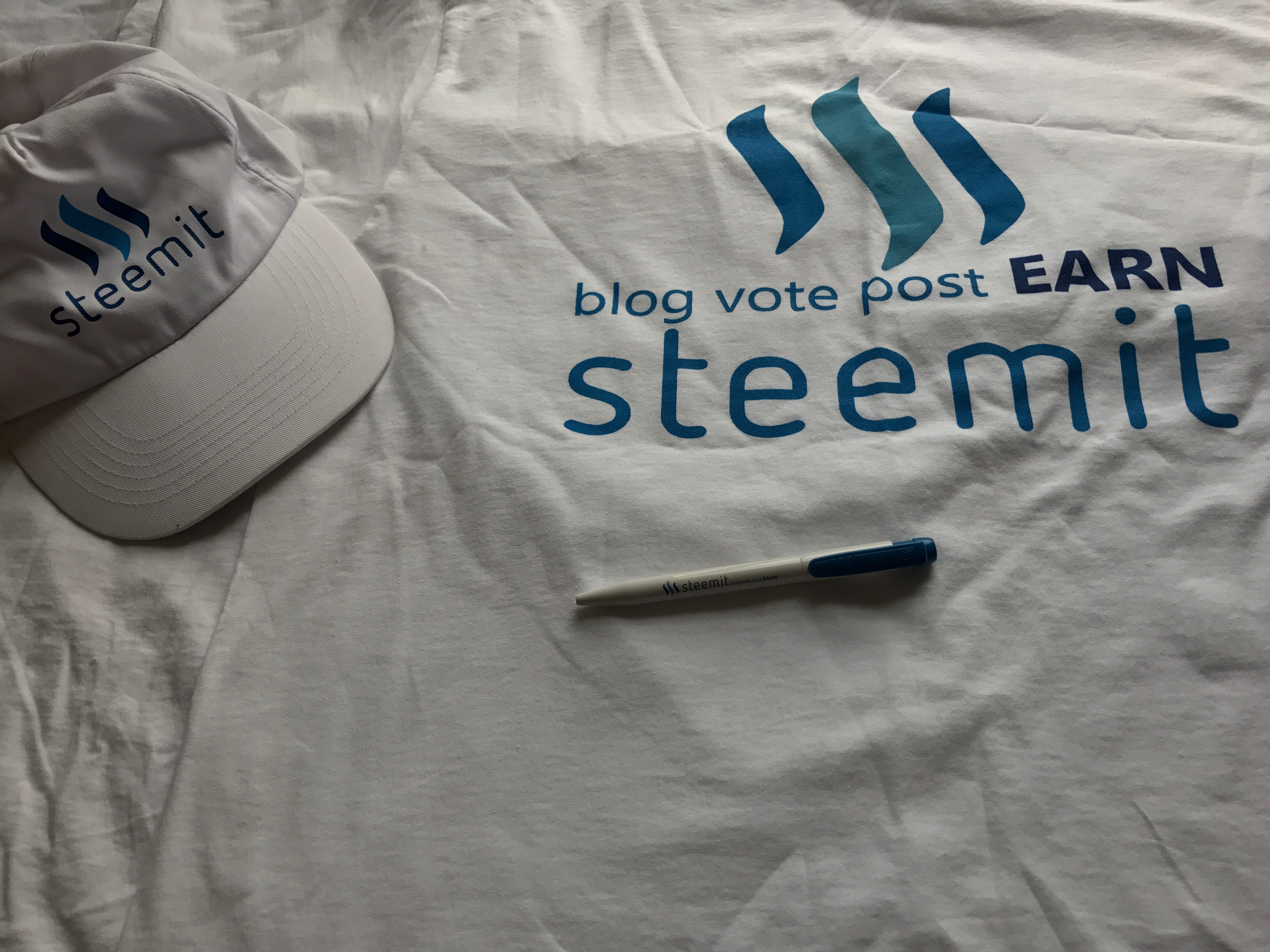 About a month ago I made my first ever purchase using solely SBD, marking a milestone in my overall STEEM and STEEMIT experience.
Since then I've had the pleasure of meeting @starkerz, @crypto-curt, @festivalgasman and @stephenkendal near Chester for an evening meal. Had a great time meeting them, discussing various #promo-uk topics. One thing I noticed was how positive the team was, and it's very encouraging!
Whilst there I managed to expand my STEEMIT collection (thanks to Stephen) to include, 2 STEEMIT T-Shirts and 1 STEEMIT Baseball Cap and they're awesome. I'm even considering replacing my entire wardobe with Steemit clothing!
I look forward to repping these on the #promo-uk SteemRoadshow and getting to meet more fellow students in freshers week to promote STEEMIT.
Thanks for reading,
Kiran
P.S. Apologies for the lack of ironing, ours seems to have given out at the last minute!
---
Are you wanting to join the #promo-uk team or the SteemRoadshow?
If you're interested, contact @stephenkendal on +44 7546 957973