There are TONS of websites made for steemit users that help you earn, get upvotes, get followers, find great content, get help, chat with other steem users, gamble steem and much more! I am here to show you all these great websites and give you an explanation about each one!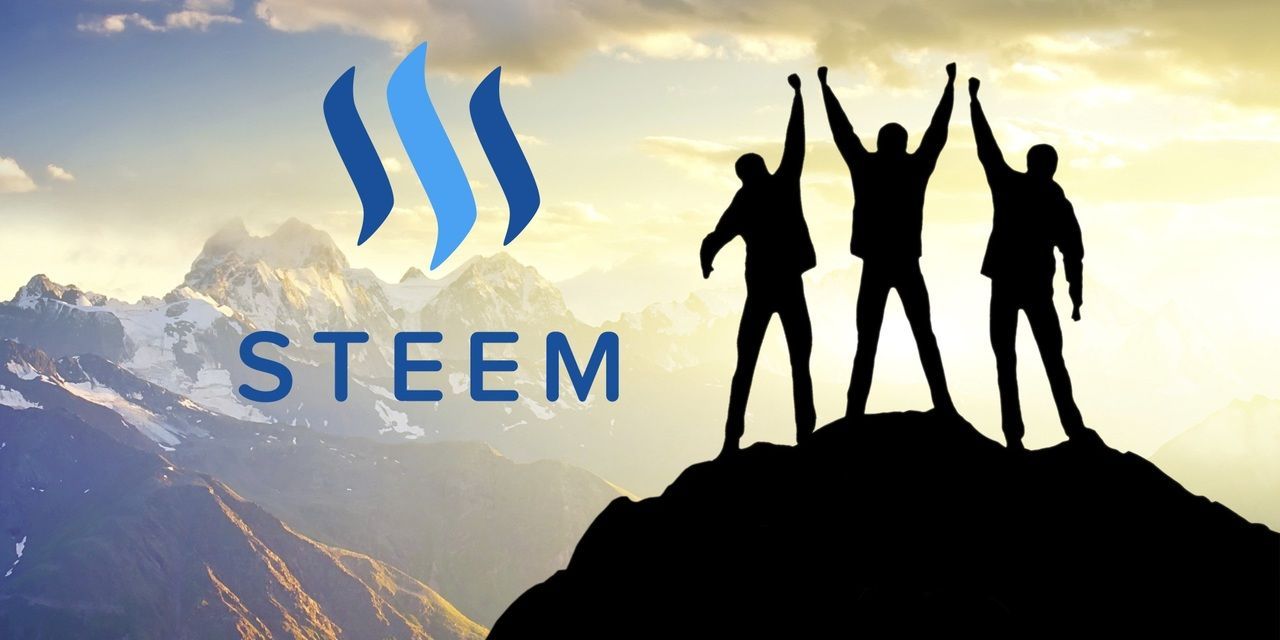 #1: Steemfollower- https://steemfollower.com/?r=10082
Steemfollower is a great website to help out all steem users get upvotes, followers and to find great content.
This site is very easy to use; All you do is go on every day and upvote 10 posts of your choice and once you do this it tells you how much rewards you will be getting from it because of curation rewards. This site also automatically puts your posts on the website so you will notice once you sign up that your posts are getting more attention/upvotes and thats because other users are seeing it and liking it from the steemfollower website! It helps out everyone and it's great because you pick who you want to upvote so every one gets upvotes and noticed and not just the big steemit users! Sign up with the link I put next to the #1 (: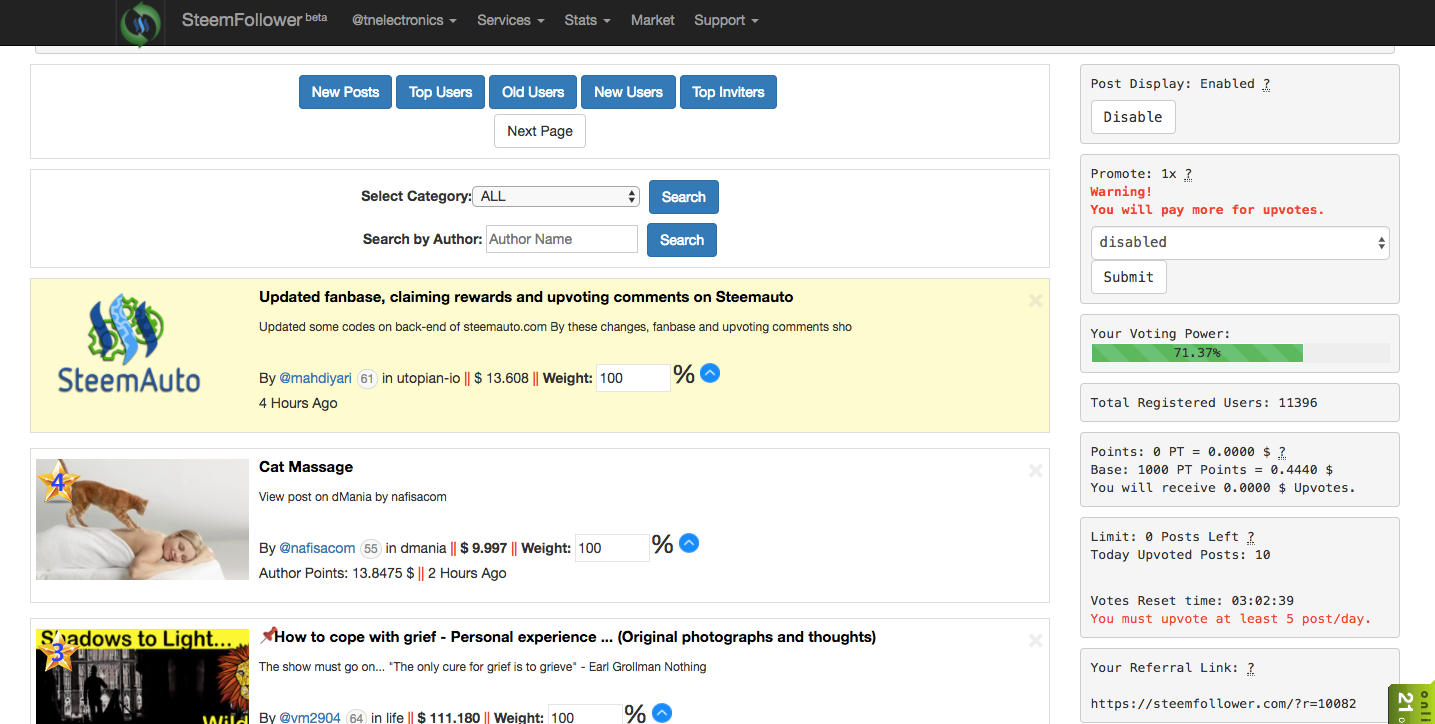 #2 Steembottracker: https://steembottracker.com/
Steem bot tracker is a website that helps users get more earnings by getting high valued upvotes. It is very simple, pretty much all you do is give a user with a very high powered upvote a low amount of sbd in there auction and then once there auction is over they upvote all the users that send them sbd. There upvote is always worth more then what you sent them. They also have a non auction section where you send a whale ( A user with tons of steem power ) a certain amount of sbd and they upvote a post of your choice. The times that I have done this I would send the whale 1 sbd and there upvote on my post would be worth 3-6 sbd, which means they are giving me a lot more money then what I spent (: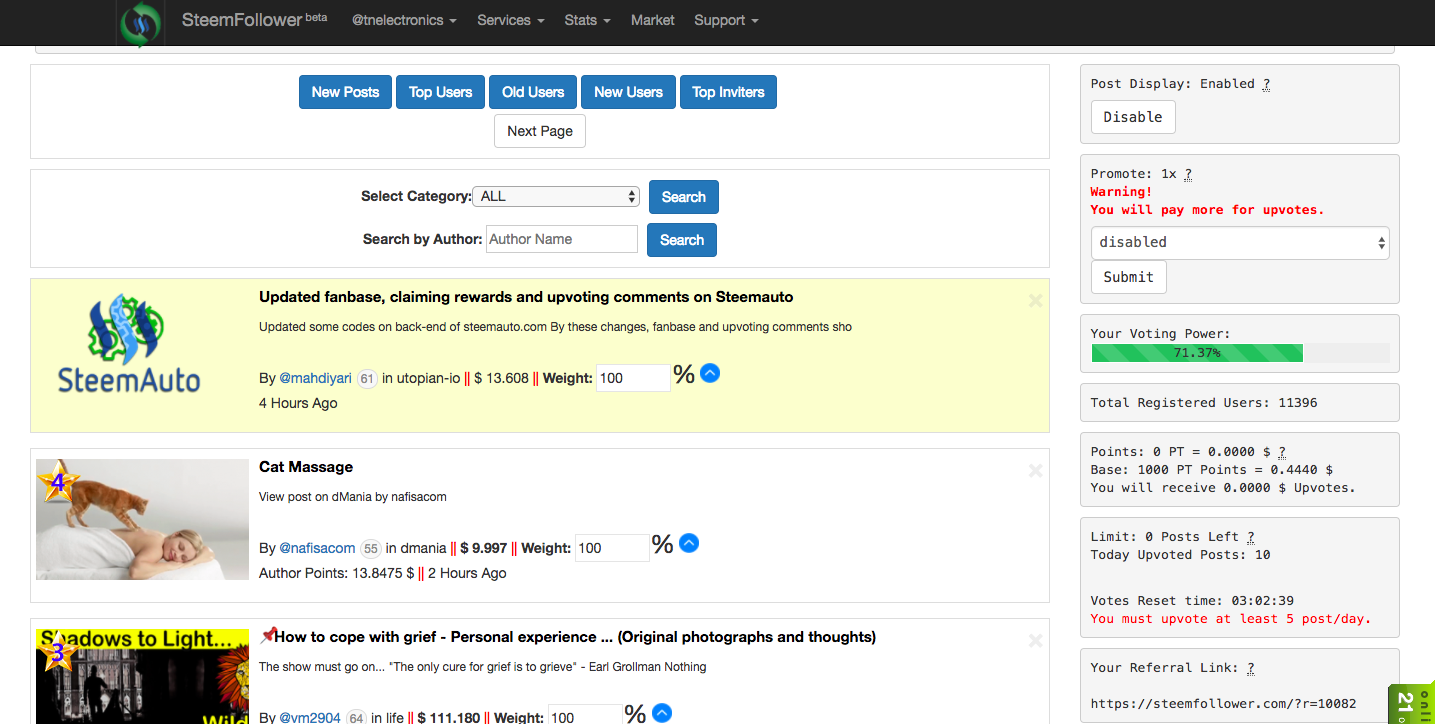 #3 SteemAuto -https://steemauto.com/
SteemAuto is a website to help maximize your curation rewards and help you overall with steemit. On this site you pick steemit users that you like and once you do this it will automatically like there posts once they post something. This will help you a ton because it will allow you to get high curation rewards if they get a lot of upvotes on there posts! They also let schedule your posts, so if you made a blog and wanted it to post automatically at a certain time they will post it for you at the time you choose! ALSO they have the option for you to turn on automatic claiming of rewards. This means that you would not have to go to your wallet and click claim rewards anymore, it will do it for you the second you get rewards. This site has lots of helpful features!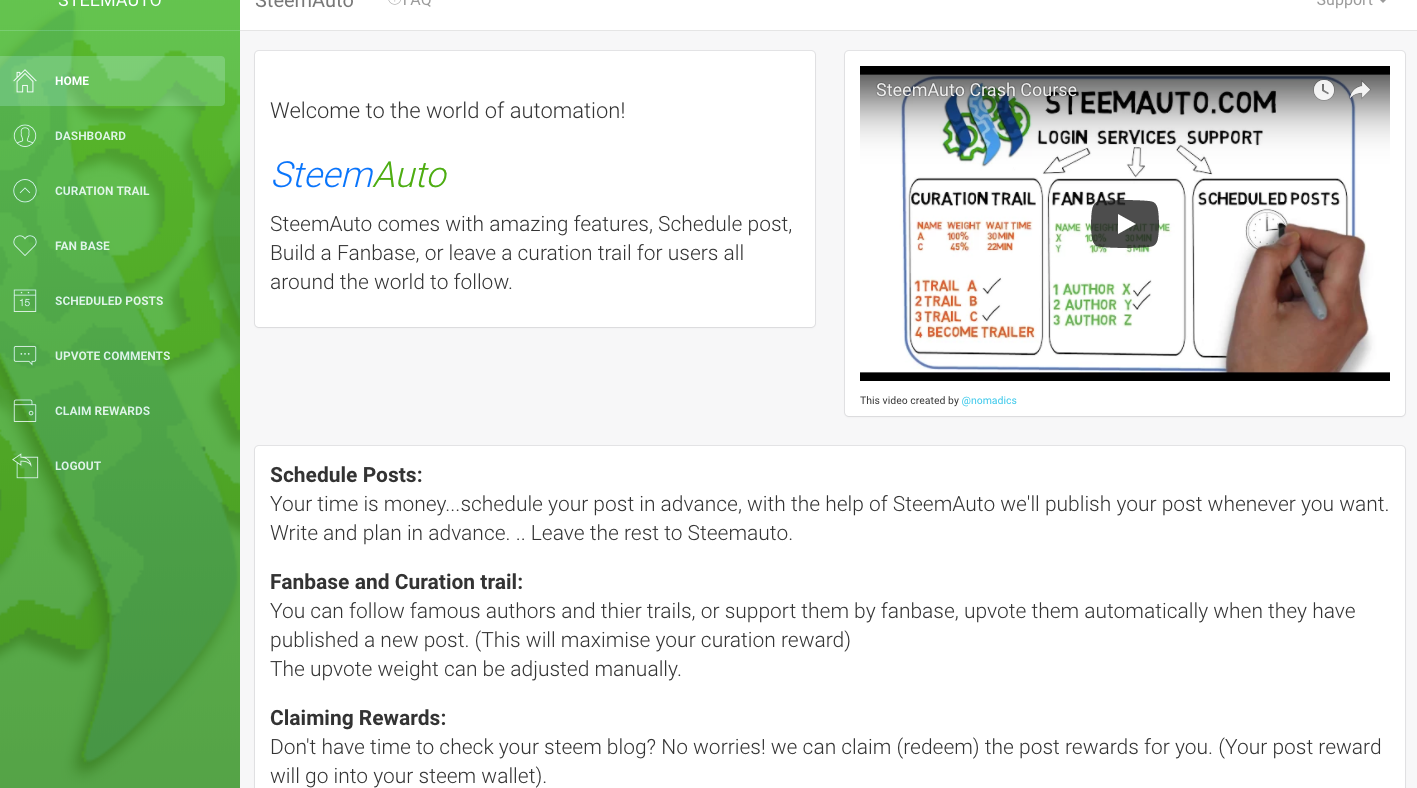 #4 Decentmemes and Dmania- https://www.decentmemes.com/ and https://dmania.lol/hot
Deecentmemes and Dmania are very similar websites that are connected to steemit. All you do is create funny memes on these websites and then they post to steemit. Honestly I like decentmemes better because it is simpler and you can make better memes, the creators of decentmemes are @acidyo and @netuoso. They are both simple and fast ways to create some funny content tho!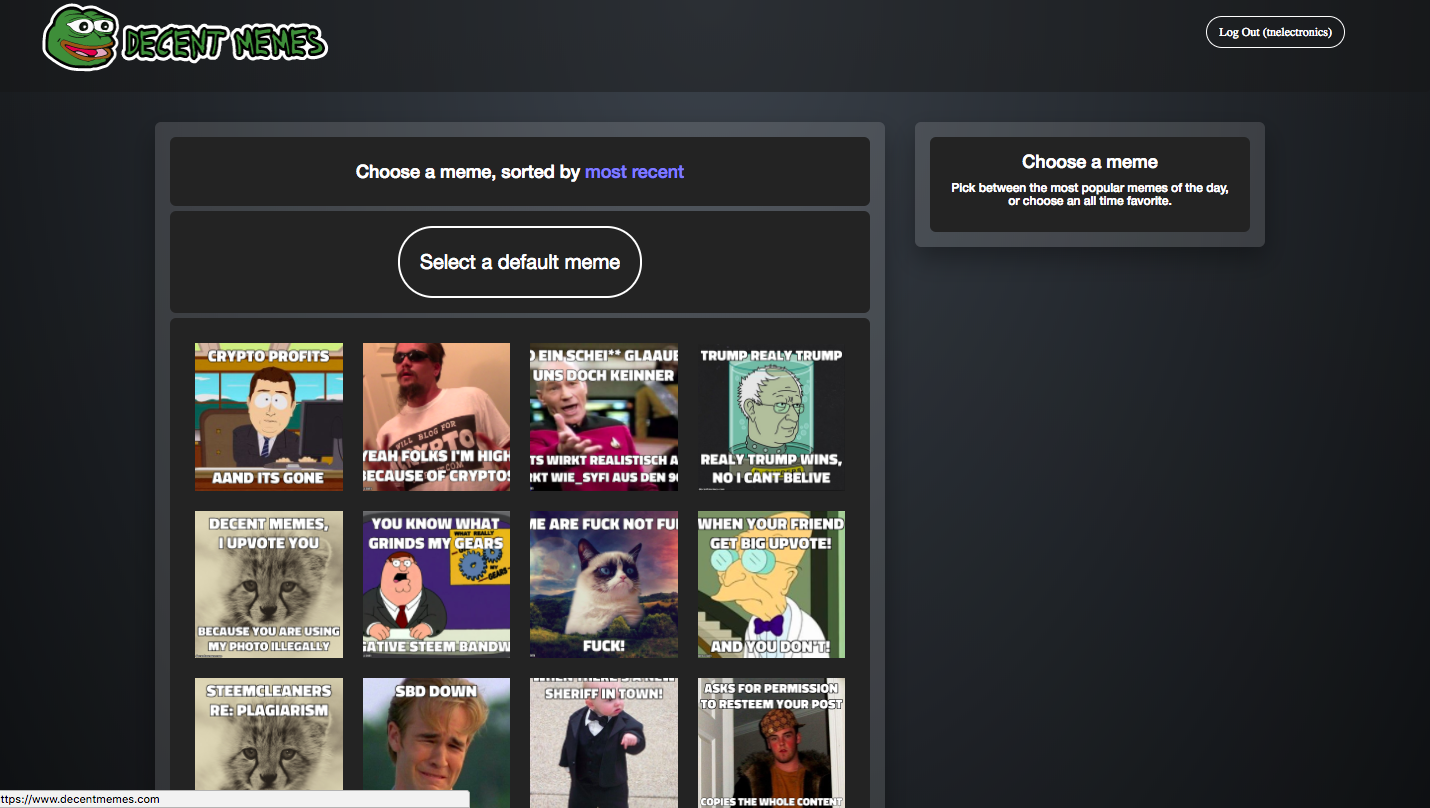 #5 Steem dice http://pharesim.github.io/steemdice/
Steem dice I do not recommend to everyone. This is a very simple way to gamble your steem and or your sbd. All you do is bet however much you would like to bet and then you have a 50% chance to either double what you bet or you will lose all the steem you bet. It is very risky but if you do have some steem/sbd that you don't really care for then this could be a fun way to get your heart beating and to maybe even win some money!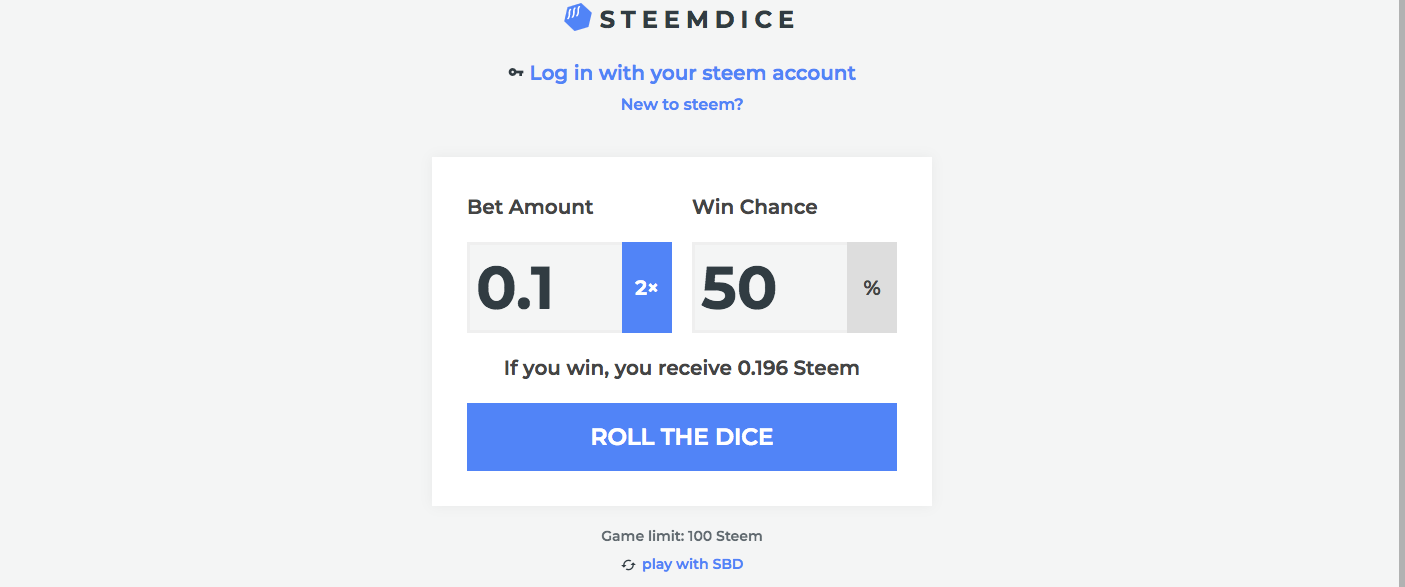 #6 Steem supply http://steem.supply/
Steem supply is a great way for you to view when exactly you are getting paid, how much you are getting and why your getting what you are getting .It breaks down all your rewards in a very easy to understand way and breaks down ALL your steemit earnings for you.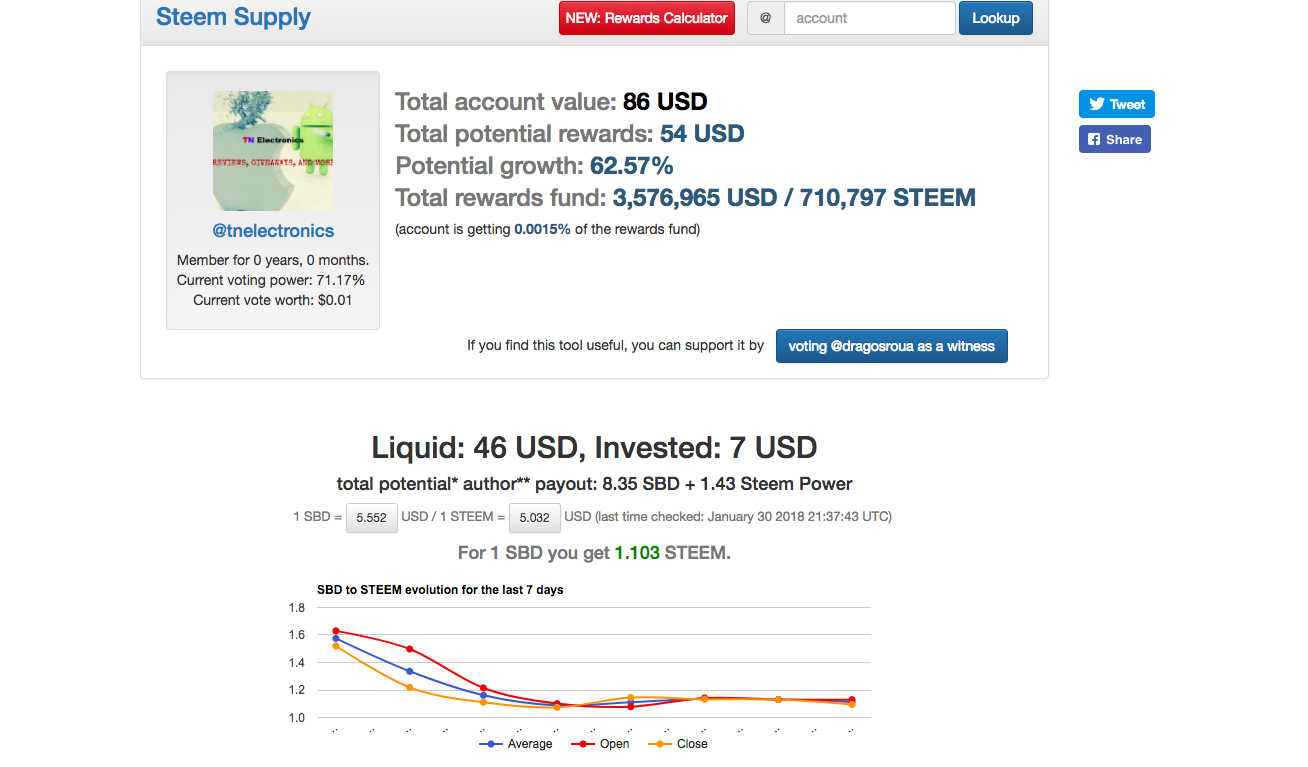 There are several more websites that are connected to steemit and I will be doing a part 2 post just like this very soon!
I hope you guys enjoy this and that it helps you out with all your steemit needs! Make sure to follow to see the part 2 of this ((: