Over fifteen graduates I know are yet to get a job, all of them keep lamenting about the economic situation. They complain that employers demand of them to have five years of work experience. Imagine! A fresh graduate looking for job and someone is asking him or her for five years working experience in a field applied for. As if that was how they were given jobs in their days. I once remember my daddy told me that before they were given a job then, that they would go through a training process before they were totally offered the job but a reverse is the case now.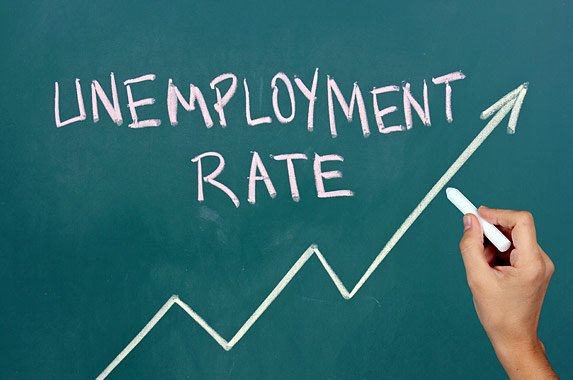 My cousin cried on my shoulder saying, "Oh God! What kind of country is this? You can see the bad government, who knows there is increase in the population of graduates every year and still do not provide any job opportunities for her people. Employers tell you, "You are not skilled enough."

 Unemployment occurs when people who are able to work could not find a job that will pay them for a period of time. The Bureau of Labour Statistics defined unemployment as people who do not have a job, and have actively looked for work but could not get. Also, as people who were temporarily laid off and are waiting to be called back to that job. The Bureau of Statistics says that 38% of the population who falls within the employable age are unemployed. Then, 65% of youth are unemployed. Furthermore, the National Bureau of Statistics said the rate of unemployment has increased from 14.2% to18.8% in 2016 to 2017 and that the Labour population increased from 83.9 million to 85.1 million in the third quarter in 2017. This is an  increase of 1.2 million of the Labour force.

The Nigerian economic growth has been declining since 2014 and a recovery from recession was noted in 2016. Although, it should be noted that presently economic activities are still recovering. During the recession there was an increase in unemployment as jobs were lost, some companies folded up and new jobs were not created. Companies laid off workers and could not employ more workers. Unemployment increases at the cause of recession.
Also, corruption is another cause of unemployment in Nigeria. Corrupt political environment, poor leadership and high level of corruption is a rising cause of unemployment such as stealing, mismanagement of public funds and resources that are allocated for the creation of job opportunities for people and economic development. 

 In addition, rapid population growth is a cause of unemployment in Nigeria. There is an increased population of youth that fall within the labour force with inadequate supply of jobs. For instance, over 100,000 student finished from both polytechnic and university each year with no job opportunities for them.

 Unemployment has adverse effects on the society and the economy. Unemployment has cause increase in the rural-urban migration for graduates in the rural area move into the urban centre in search for job opportunities. Moreover, this causes a high level of poverty in the country since there are no jobs, people suffer and this leads to an increase in crime rate and it also increases the dependence ratio - a number of graduates today still look up to their parents to feed.

 In conclusion, due to the above cause and effect of unemployment in the country, unemployment can be curb through productive effort of the government in which, the government performs their duties in providing or creating job opportunities for the youth and in also understanding the causes and reason of unemployment. The government should provide a friendly industrial environment for individuals.