It's been over four months since I posted here, not for any complaint with the platform, but because I was working two jobs and training for an ultra marathon while my wife was relaxing on the beach in Greece.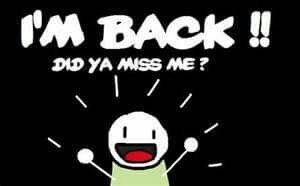 source
That left me little time to write or even think about blogging.
Then there was the Wellington Marathon, followed by the ultra marathon two weeks later. Two days after that, it was my turn to hop on a plane and head to Greece.
Six weeks, many thousands of kilometres, and a dose of pneumonia later and I'm back from my honeymoon – totally messed up. The pneumonia is still there, now I have a virus, probably picked up on the plane, which means I can't work.
So while I heal a bit I'll try to re-engage with Steemit and put some posts up and see who else is still around.
What's been happening while I was away?