Yesterday I received the following comment on one of my Steemit posts.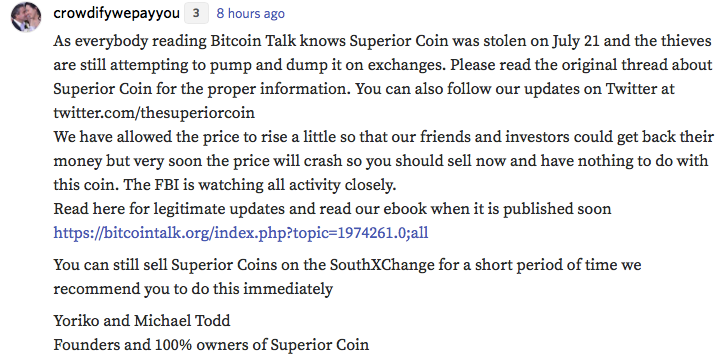 So naturally, I wanted to do some research of my own in order to find out the truth behind Superior Coin. This is what I found.
The History of Superior Coin
Clicking on the link in the posting above brought me to this page, which accuses the CTO of Superior Coin, Nathan Senn, of allegedly stealing Superior Coin from the "Original" founder Michael Q Todd back in June 19, 2017.

From there I followed a countless number of different links and read numerous other postings that were all written by Michael Q Todd, accusing Nathan Senn of allegedly stealing Superior coin. While most of these postings were written about 8 months ago or so, which was leading me to believe this was all old news by now. I started to notice there was a new resurgence in postings by Michael Q Todd after several months of silence as you can see in the photo below.

So Who is Michael Q Todd?
From what I could find, Michael Q Todd isn't the most reputable looking person in the World. Yet, aside from appearances alone, he appears to be a fraud who is claiming to be the 100% owner of Superior Coin.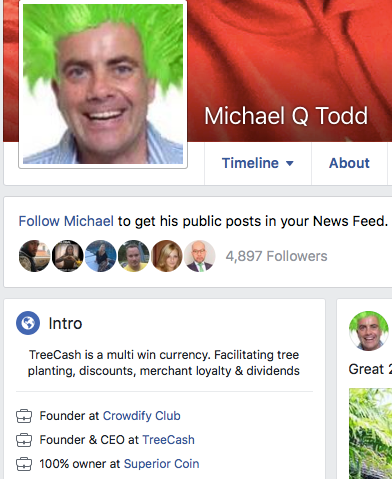 I say this because the claims made by Michael Q Todd simply just don't add up. For instance, his timeline of events continue to change. If you look closely at both photos above from the forums postings you will notice that he states Superior Coin was first stolen on June 19, 2017 at the time of his first posting. Then in the second posting, written today, he is alleging that Superior Coin was stolen on July 21, 2017. Additionally, #sydesjokes wrote an article on this topic that provides more details about the matter, which you can read here called Is Superior Coin Really Superior?
Why Now
After learning more about the history of Superior Coin, I kept asking myself why now? Why is Michael Q Todd just now starting to make all these false allegations against Superior Coin as all this news appears to be yesterday's news in a sense as it all stems from back in June or July of 2017. From what I can tell, the timing is oddly coincidental to the recent rise in price of Superior Coin as can be seen on coinmarketcap over the past 24 to 48 hours.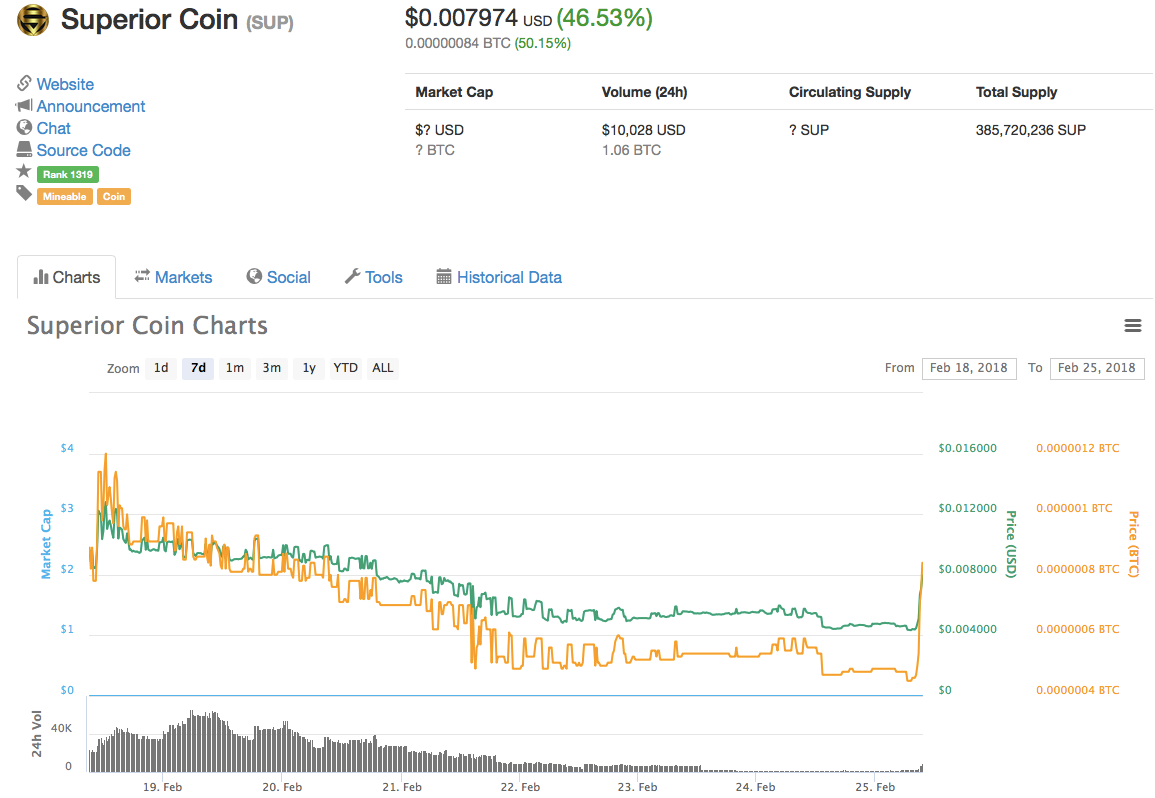 Conclusion
All in all there does not appear to be any recent concerns regarding Superior Coin. So be aware of the false accusation postings made by #crowdifywepayyou and ignore them. For more about the benefits of using Superior Coin and Kryptonia please read #xervantes posting which provides great insights into the benefits of Superior and Kryptonia



Recent Posts