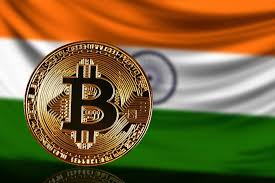 Many reports falsely suggested that the Indian government had banned cryptocurrency trading and the entire cryptocurrency market earlier this week. But Cointelegraph spoke to India's three largest cryptocurrency exchanges, which unanimously stated that the cryptocurrency ban rumors are completely false.
In exclusive intervieww, executives at Coinsecure, Unocoin and Zebpay, the most widely utilized cryptocurrency trading platforms in the country with millions of users, unanimously stated that the document released by the Ministry of Finance were misinterpreted.
The India Ministry of Finance reaffirmed that it intends to ban the usage of cryptocurrencies in financial crimes and illicit activities, but not ban cryptocurrencies in general.
This week, on national television, India's Finance Minister strongly refuted cryptocurrency ban rumors.
Sunny Ray, the founder and president of Unocoin, told Cointelegraph:
"We are happy that the Finance Minister has recognized the importance and popularity of cryptocurrency, and has chosen to talk about it on budget day. As far as the exact content of what he said, we are largely neutral about it. However, we are pained to see his words being misinterpreted and misreported, by a section of the media."
Ray emphasized that the statement of India's Finance Minister Arun Jaitley was misinterpreted by the media which reported it as a ban on cryptocurrencies when Jaitley simply noted that the use of cryptocurrencies in illegal activities will be prohibited and restricted. Also, Jaitley stated that Bitcoin is not a legal tender. But Bitcoin is not a legal tender in anywhere in the world. Legal tender implies that it is illegal not to accept a certain asset. It is certainly not illegal to not accept Bitcoin in Japan, the US, South Korea, and everywhere else globally.
Ray added:
"During question hour in Rajya Sabha on Jan. 2, 2018, the Finance Minister had made the exact same point, where he stated that, 'Bitcoins or such cryptocurrencies are not legal tender.' This has been the position taken by almost all governments around the world, and we regard this statement quite neutrally. It is our understanding that only currency notes and coins are legal tender. To extrapolate that to mean that such assets are 'illegal' is silly at best, and grossly irresponsible at worst."
Sandeep Goenka, the co-founder of ZebPay said:
"Every citizen and business in this country should play their role in eliminating financing of illegitimate activities, regardless of whether such financing is done using legal tender, cryptocurrency, gold or any other medium. We welcome this move by the government and want to wholeheartedly support the government in this move. We encourage the government to work with our members, as we are committed to detect, report, and eliminate suspicious transactions in pretty much the same way as other institutions do."
Coinsecure CEO Mohit Kalra also reassured investors:
"This is in no way different from the various other statements given in the recent past. Nothing new has been determined. Just seems like a lot of unnecessary media FUD."