We are recruiting new Steemian soldiers:
---
---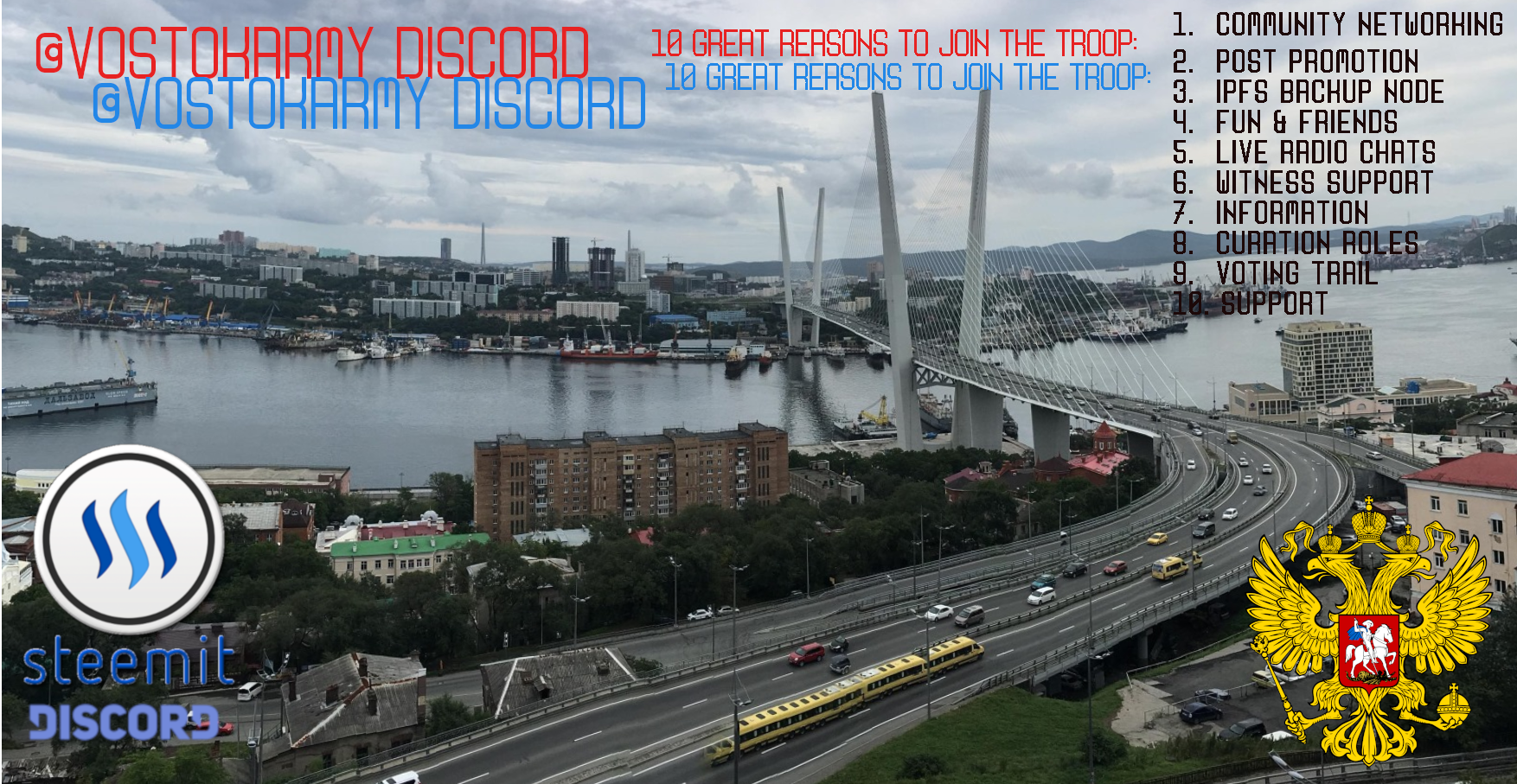 ---
---
I am very excited about the @Vostokarmy Discord Our members are really great people with a positive attitude about Steemit and it's future, we are excited to talk about new ideas and we really like engagement. There are many good reasons to join for new and veteran Steemians, a server about being helpful and supportive and always working on new ideas.
If you are looking for a better way to network and a way to stay positive and have your questions answered without feeling bad about asking, we are here 24/7 for you to come by and join the troop. There are many great discord groups and we pride ourselves in taking a little something good from each group and networking together to find better ways to approach the Steemit platform. We are looking forward to recruiting you and getting to know you, we will see you there!