As you know by now, TRX is added to your wallet. Every time you earn steem, you also earn TRX with no extra effort. This is a great benefit to all STEEM authors to increase their profit earning STEEM and TRX at the same time.
Did you know that you can also use STEEM to expand your portfolio for buying and selling BLURT.
The STEEM to BLURT and BLURT to STEEM is available at https://steem-engine.com exchange where you can easily swap tokens between STEEM and BLURT.
Here's a simple guide to buy BLURT using your STEEM token.
You can login using your existing STEEM account (posting key) to login at https://steem-engine.com website.
In Steem-Engine (SE), click on Wallet, click on Deposit. By default in the deposit token you will see STEEM.
Click on GET DEPOSIT INFO. This will display your current STEEM balance, current STEEMP balance. In Deposit Amount, this is where you enter the STEEM amount you want to deposit. In this example I will transfer my 3 STEEM. You should see something like this.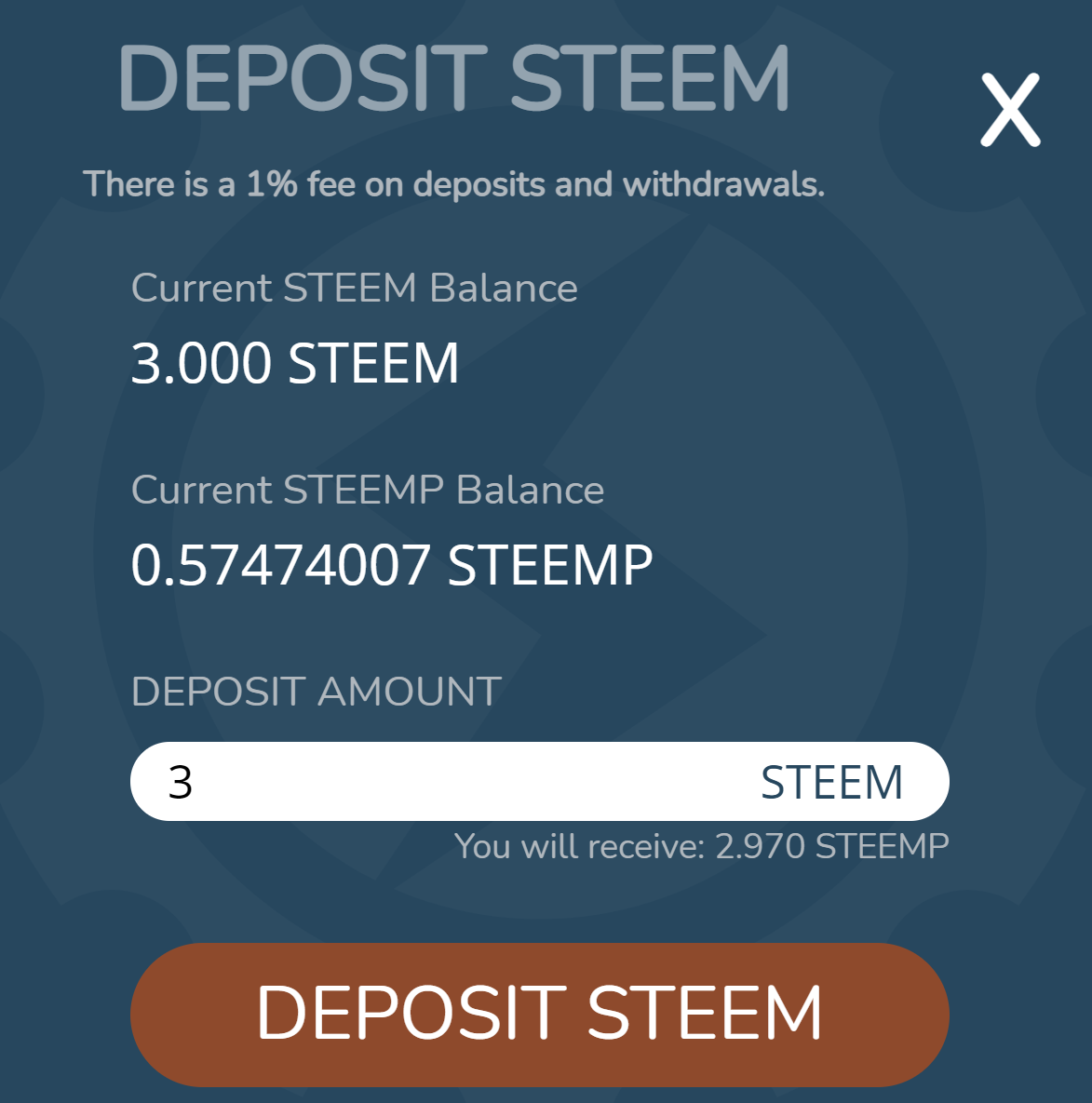 Image by https://QUE.com
Under the Deposit Amount you will see "receive: 2.970 STEEMP" less 1% transaction fee.
Click the DEPOSIT STEEM to execute your order. Wait for 3 seconds, and check your wallet. You should see the amount of your deposit.
Now that you have STEEMP balance, you can swap to different tokens available at the exchange. For this example, we are going to swap STEEMP to BLURT token.
Click on Wallet or use this link for BLURT market. https://steem-engine.com/?p=market&t=BLURT
In Blurt market exchange, like other tokens, here you can buy or sell BLURT using your STEEMP balance.
I click on the cheapest value to buy BLURT, enter 1000 BLURT and it will auto populate the price for STEEM. See the screenshot below.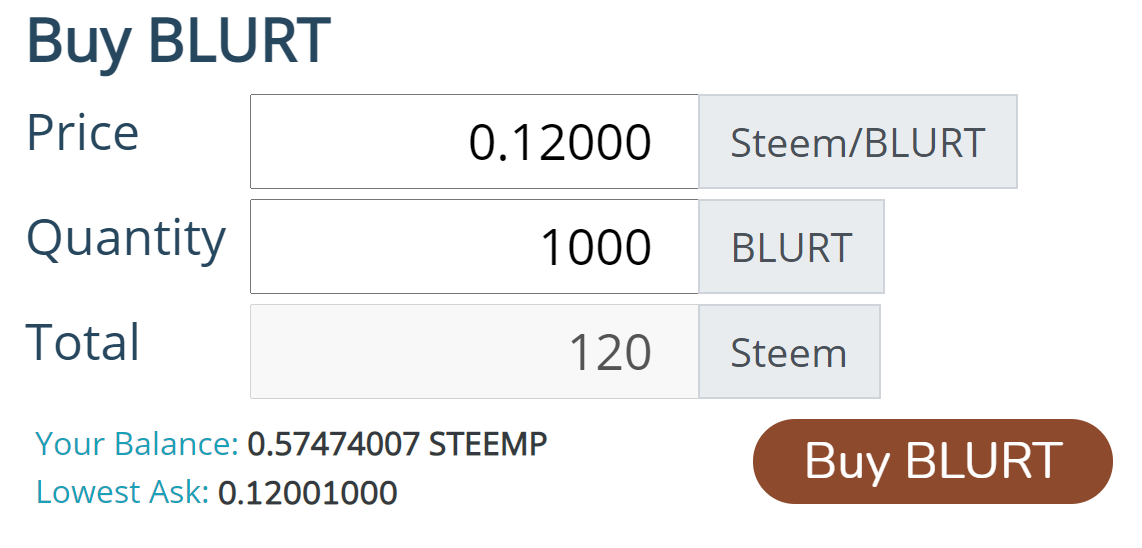 Image by https://QUE.com
Click on Buy BLURT to process your order.
Wait for 3 seconds, then check your Wallet.
To sell BLURT to STEEM, similar process. See as depicted below.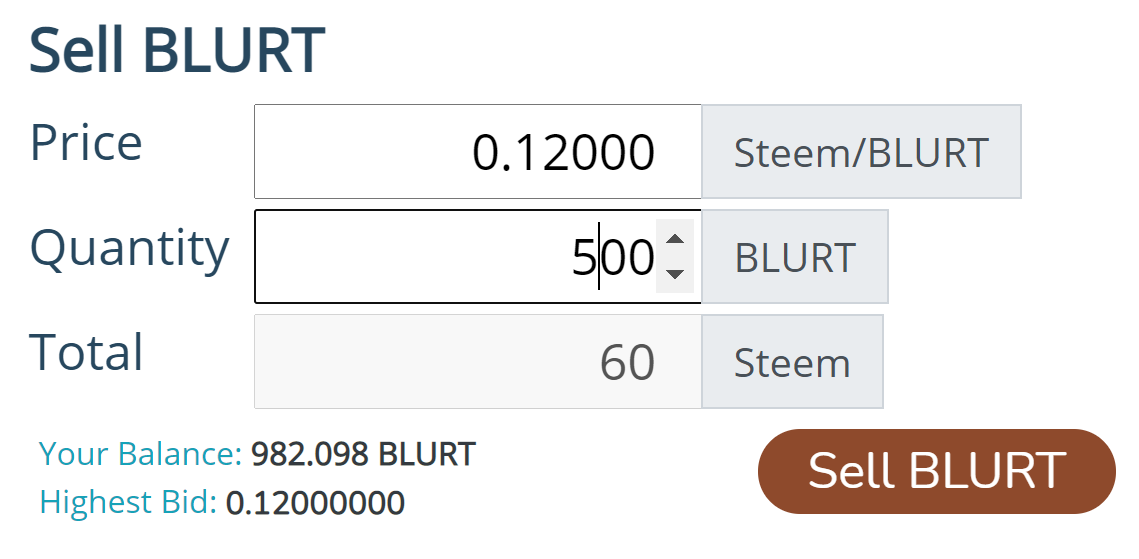 Image by https://QUE.com
That's all. If you have any question, please don't hesitate to comment below.
Thank you,
@yehey