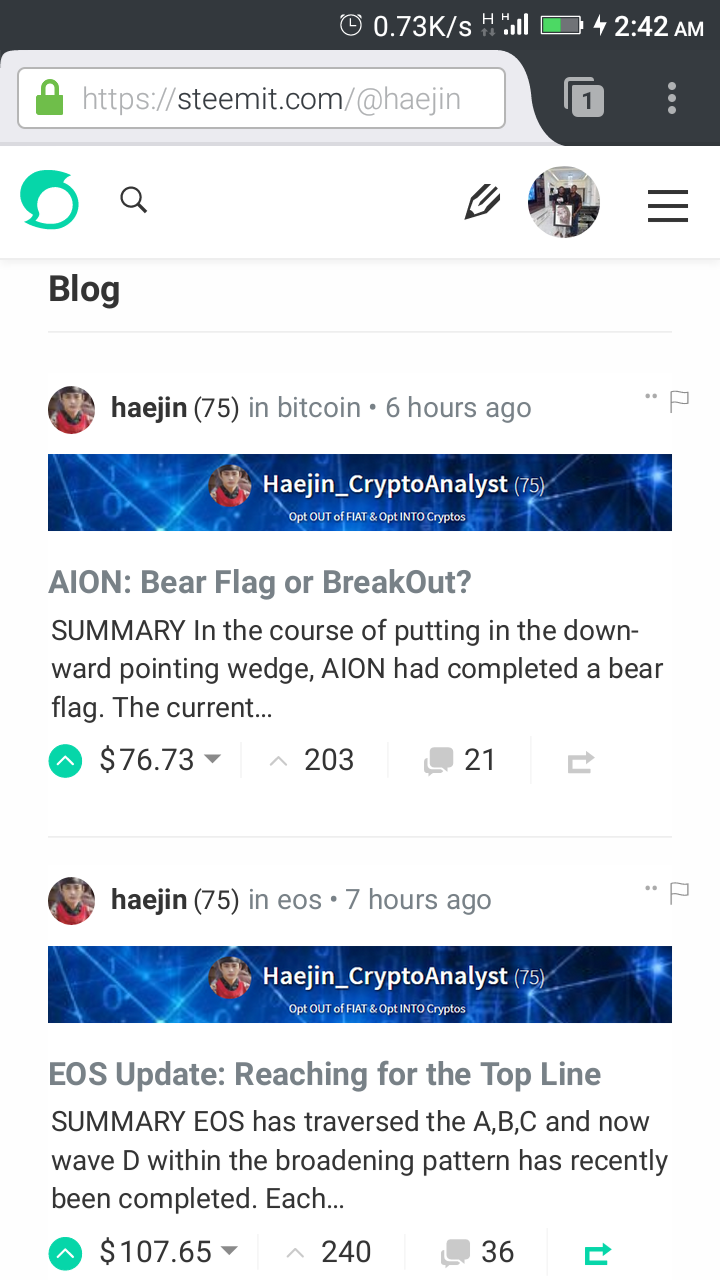 OK after much fuss about "the guy raping the reward pool" I decided to do a background study on the guy @haejin. And what did I find?
The guy is a fucking crypto genius!!! Hate it or love it.
Yes! You don't become a whale overnight. You actually have to put in work to get there and that's what the man has done.
You need to go back over to his page to see for yourself.
https://steemit.com/tierion/@haejin/tierion-tnt-breakout-in-progress
https://steemit.com/tron/@haejin/tron-trx-is-impulsing-up
https://steemit.com/eos/@haejin/eos-update-reaching-for-the-top-line
So it is time we stopped bickering about how much he makes cos he puts in work for it.
Let's face it, if most of you had half the chance he has, you would probably do worse.
If you keep worrying yourself about other peoples income then you might get a stroke someday and die before it's your time.
Bill gates made 4 Billion Dollars in the first 14 days of 2018. I didn't see anybody say that he was raping the world economy.
**I think it's high time we let @Haejin be.
You could take that advice or leave it, but hear me, he could flag a hater to oblivion.
Don't be one.