We would love for you to test it out before it even gets out in the App store and Google play.
SteemitApp, is a tool primarily for posting content easily with your mobile phone and even on the go. There are a lot of cool features coming on the way. This version is primarily aimed for posting stuff on Steemit. Next version will have news feed functionality, will show you the design in later post.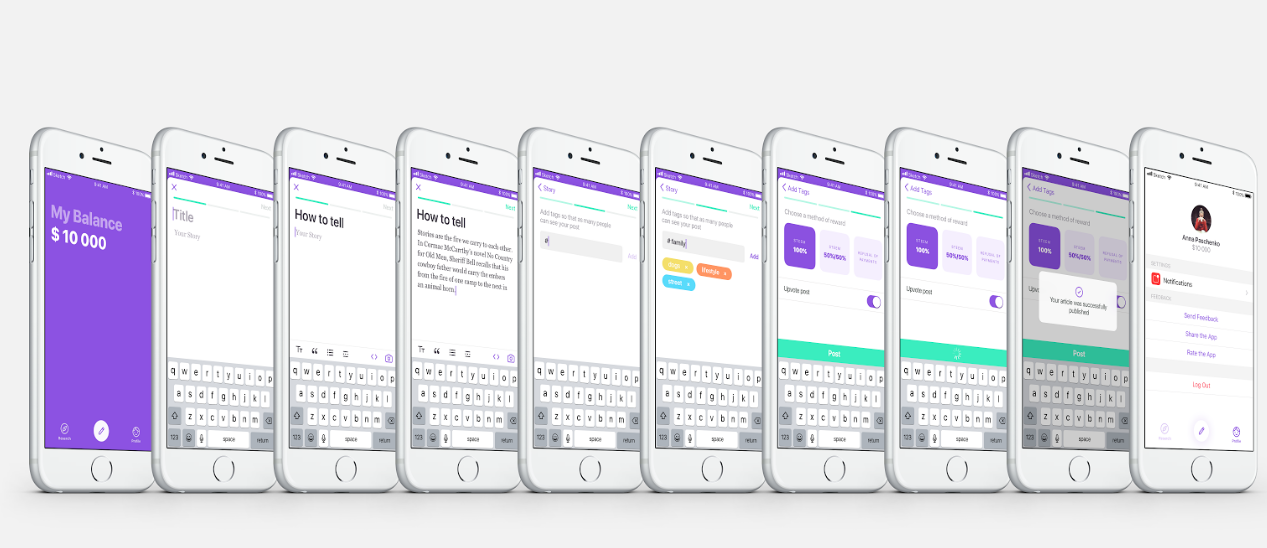 Can't wait to get feedback from you guys. All of our readers have been generous to support our articles, it really keeps us going to see that there is a great demand for such an app. The more you support the more features we are able to deliver to the App. It really is a Community funded App and we are proud to say that it will be COMPLETELY free. No beneficiary rewards, no ads, no in-app purchases, no installation costs.
This past month has been busy for us because there is a lot to do before the App starts working. Finally the first beta version is here. The apps are now fully functional and ready for bug testing before they get out to Google play and App store. Don't judge to harshly if you find bugs, this is normal in beta. We can't wait for people to start testing it. I love posting with it myself and would like to share it with you.
Would you like to become the first tester?
We have the ability to add an unlimited amount of testers on Android and only 20 iOS testers so far (may increase later on).
All you need to do is write your email (gmail email for Android and any email for iOS) and platform (iOS or Android) in the comments below or by email to: beta.email@steemitapp.com
Example comment or email:
Please send an invite to example@example.com for iOS app.
How to install on Android:
After providing your gmail email you will receive an invite by email. All you will have to do is agree to become a tester and click on the link and download the app.
How to install on iOS:
Download TestFlight application from App store
Click on the link which you will receive from us by email
Important notice for Testers
Use your Steemit Login;
For your password insert Private posting key
To get your password got to Wallet -> Permissions In Steemit

It should start with a 5 once you click on this button


Thank you for your attention, and waiting for your replies.
All the details about what the app is all about can be found in our last post over HERE
FAQ: How secure is the app? Can I trust it?
We have set security as the highest priority. Private key will be kept locally on you device's keychain. This private key will never leave you device in it's original form. It will be used for signing posts and will be hashed in a way that it proves that you have it, without actually showing it. We have decided to ask users only for their private posting key, that way you can be sure that your funds are all safe.
1. First step - Posting Screen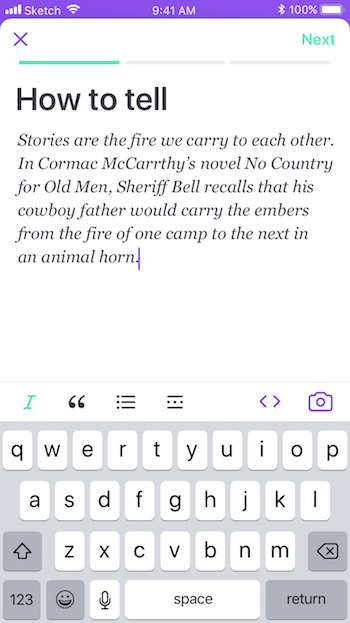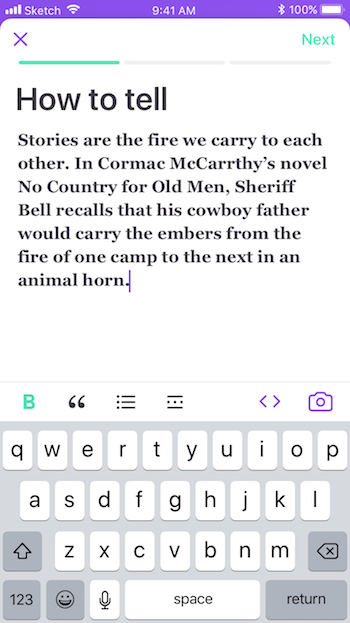 ---
2. Second Step - Adding Tags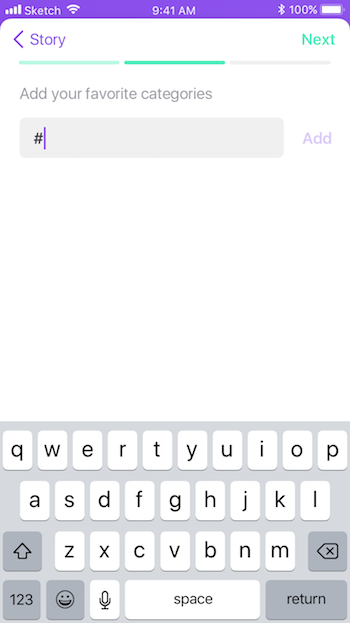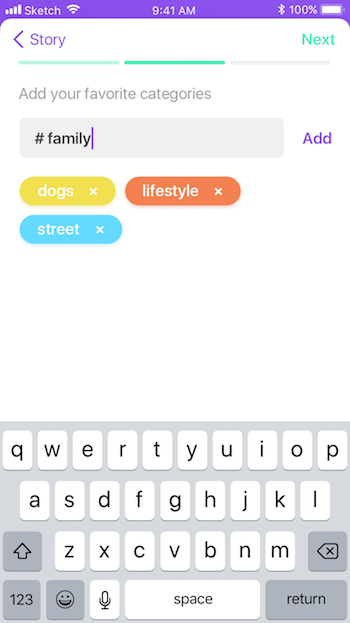 ---
3. Third Step - Choosing Rewards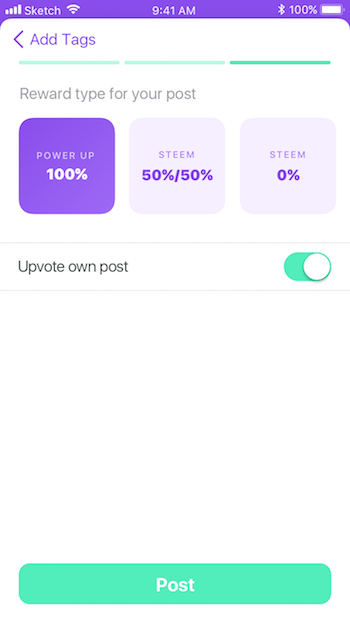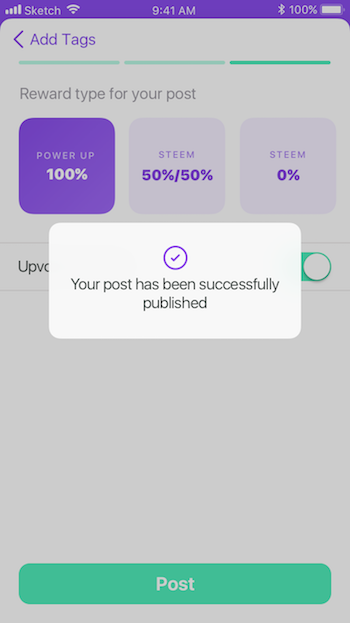 ---
Credits
We have received a lot of support and cheers from Steemit community about our App. It really motivates us and that is why we have decided to post a list of our supporters and upvoters on our website: https://steemitapp.com/credits/
We would like to thank all these users for supporting us from the very start!
Big thanks to @teamsteem for believing in us and supporting us from the start.
We have received a lot of support from @thecryptodrive and btw he is a very nice person to chat to.
@ausbitbank was one of the first to see the design and I am really glad he liked it and supported us from that moment on.
@aggroed, saw the design and gave us some great tips from the start.
It was nice to see @papa-pepper, to support us, too! Thank you, it really keeps us motivated.
@someguy123, was also so kind to upvote our post about our final design. He was always very helpful to me personally(@yuriks2000), and gave some great advice about witness server setup.
I would like to also thank the following people for supporting us with their upvotes: @peaceandlove, @etcmike, @mod-tamichh, @leongkhan, @flauwy, @drmake, @crowdfundedwhale, @alao, @masterthematrix, @pnc, @adventuroussoul, @mrs.agsexplorer, @berkah, @bereginja-steem, @chente, @mattclarke, @dimarss, @techchat, @robertlyon, @greenstar, @anjylion, @coolmyll, @njphotog, @steembasicincome, @xr-hammergaming, @jesus.christ, @tubi, @realitycheck, @ronnyche, @igor-steem, @thinkagain, @steemit-earn, @abdullahmushtaq, @curator-whale, @aadeshere1, @davidhust, @brazer, @descard63, @canni, @lastiger, @ajai, @millennia, @missvee, @florencegail, @moznu, @salmansaleem, @antiguojugador, @hpmikjh, @tamala, @hassmonzta, @msarfraz, @nostone-unturned, @imadha, @areeb85, @kepelle, @mistermartes, @ironman12390, @azijulislamsojib, @sisterlo-fi, @dedane, @latricia41, @emmanuel-jegede, @reginablanco, @munchmunch, @yo-landi, @cryptoscout, @dollardallas, @lee.cherry, @evanrodgers, @cryptochain, @makeitdaily, @thegreatgatsby, @turymenecier, @medicinaenvideo, @vikkto, @bitcoincomputer
Why we love Steemit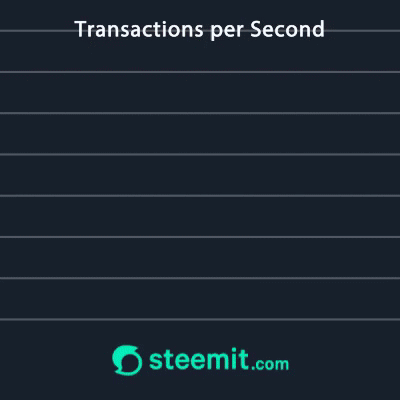 Our last posts: