Steemit user mihirbarot (reputation 43) has made it on my public copycat blacklist on GitHub after having posted 2 copy/pasted / plagiarized articles in the recent past and continuing to do so.
I have just reported and flagged his 3rd abusive post and will continue to check and, if necessary, report and flag all of his future posts.
Checked and proven copy/pasted content:
This user seems to be a semi-professional copycat with the majority of his recent content consisting of plagiarized work: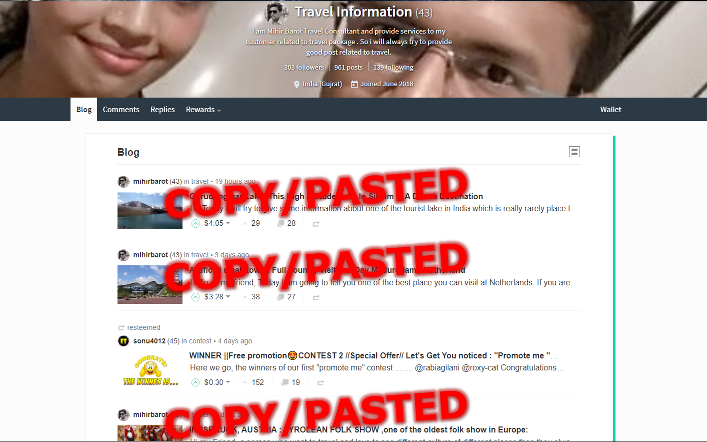 This user is also part of what seems to be a network of copycats and spammers who upvote their content mutually: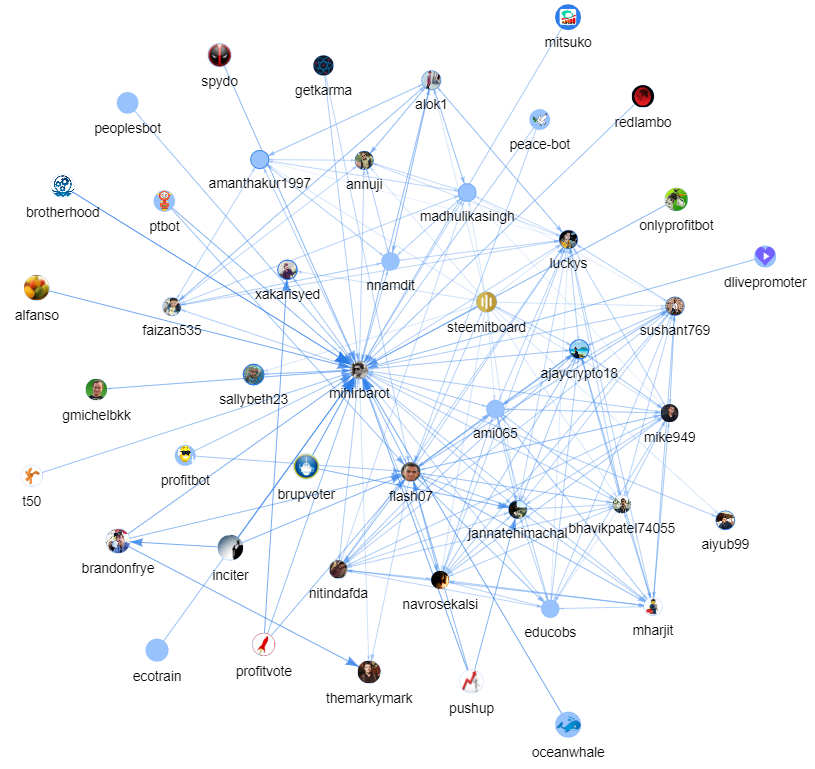 (screenshot from steemreports.com, see the current graph.
At least 1 user of this network I have already identified as a copycat: luckys. Other accounts listed in this graph may or may not be Steemit abusers. I will eventually check and, if necessary, flag and report all of them.
I invite anyone who is interested in keeping the Steemit platform clean, author contribution rewards fair, and its entire economy healthy, to check out my public copycat blacklist and help me check and flag future abusive posts of the blacklisted users.
---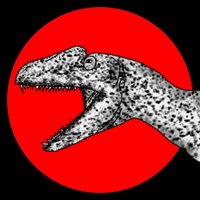 This initiative is targeted against networks of semi-professional Steemit copycats who do not contribute their own work, but copy the existing work of others with the sole intention that, by publishing it here on Steemit, they make profits with it, with minimal investment in time and resources of their own.
Copy/pasting content on Steemit is harmful. It unfairly disadvantages original content creators for reward payouts, contributes to Steem currency devaluation by reward inflation, damages the public image of the platform, and diminishes the visibility of all of its content in search engines.
Further information:
This is a 100% STEEM POWER post.