This is my weekly report of my private initiative against semi-professional Steemit copycats.
Here's a summary of the plagiarized posts I've found and the users currently on my public blacklist:
Although it may not look so at first glance, these two past weeks have been highly successful for my anti-copycat campaign. I would like to thank the people at steemflagrewards for their great support for my posts and my cause in general – and their encouraging words!
My posts have seen a considerable influx of upvotes. Of course, both the increase in reputation as well as the actual SP payout will be of great use to continue and extend my mission.
Now I feel confident to address copycat accounts in their 40ies, and over the next few weeks, this group will become my main focus.
---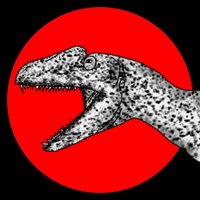 This initiative is targeted against networks of semi-professional Steemit copycats who do not contribute their own work, but copy the existing work of others with the sole intention that, by publishing it here on Steemit, they make profits with it, with minimal investment in time and resources of their own.
Copy/pasting content on Steemit is harmful. It unfairly disadvantages original content creators for reward payouts, contributes to Steem currency devaluation by reward inflation, damages the public image of the platform, and diminishes the visibility of all of its content in search engines.
Further information:
This is a 100% STEEM POWER post.