Update: I hereby announce that starting today, Mon Sep 3, 2018, I resume my work as a Steemit copycat / plagiarist hunter, and therefore my anti-abuse project is working as usual again.
---
This is my weekly report of my private initiative against semi-professional Steemit copycats.
Here's a summary of the plagiarized posts I've found and the users currently on my public blacklist:
Over the last two weeks, I've taken an extended break from Steemit. Naturally, I've missed a few abusive posts here and there, so my first task today was to "check the damage", and, if necessary, report and flag abusive posts created within the last 7 days. You can see the result of that in above table.
Not many users have become active again while I was away, so I will now move on to new potential copycat accounts.
---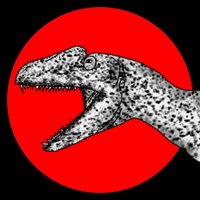 This initiative is targeted against networks of semi-professional Steemit copycats who do not contribute their own work, but copy the existing work of others with the sole intention that, by publishing it here on Steemit, they make profits with it, with minimal investment in time and resources of their own.
Copy/pasting content on Steemit is harmful. It unfairly disadvantages original content creators for reward payouts, contributes to Steem currency devaluation by reward inflation, damages the public image of the platform, and diminishes the visibility of all of its content in search engines.
Further information:
This is a 100% STEEM POWER post.