SteemitArtChallenge and Harley Quinn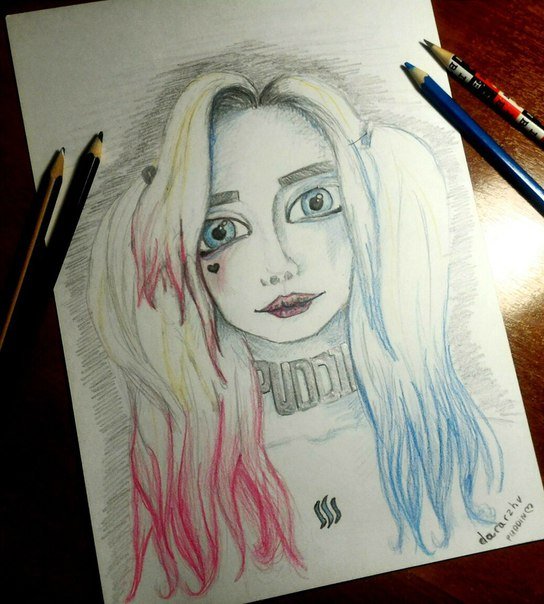 Hi, my name is Daria and I decided to take a part in SteemitArtChallenge! I was so inspired by  Suicide Squad that decided to try  draw a picture of Harley Quinn. Now you will see stages of picture from sketch to final result. So, let`s go!
At the beginning I used only simple pencils.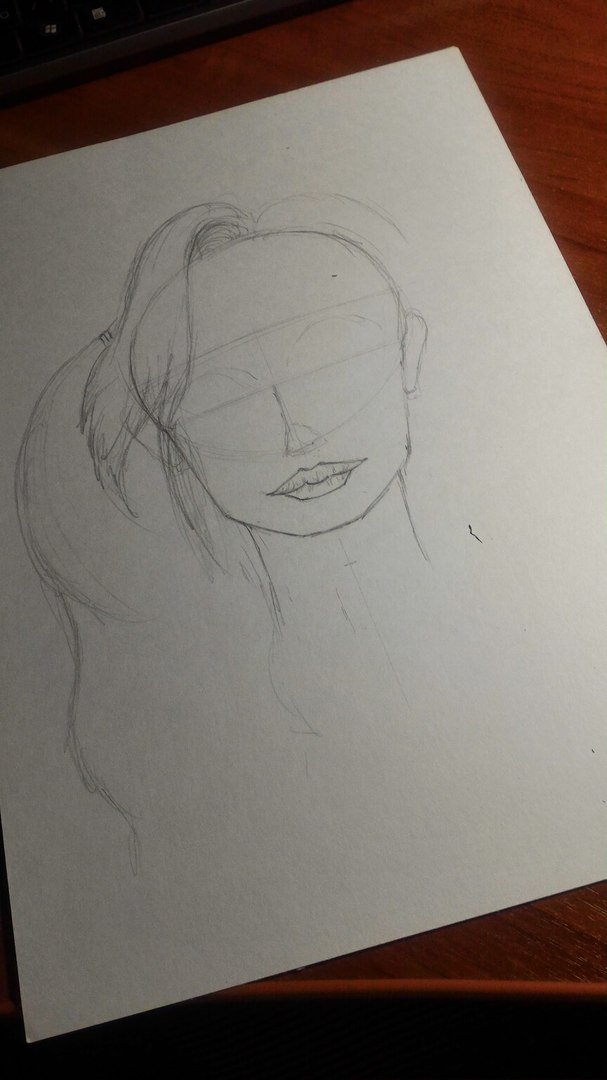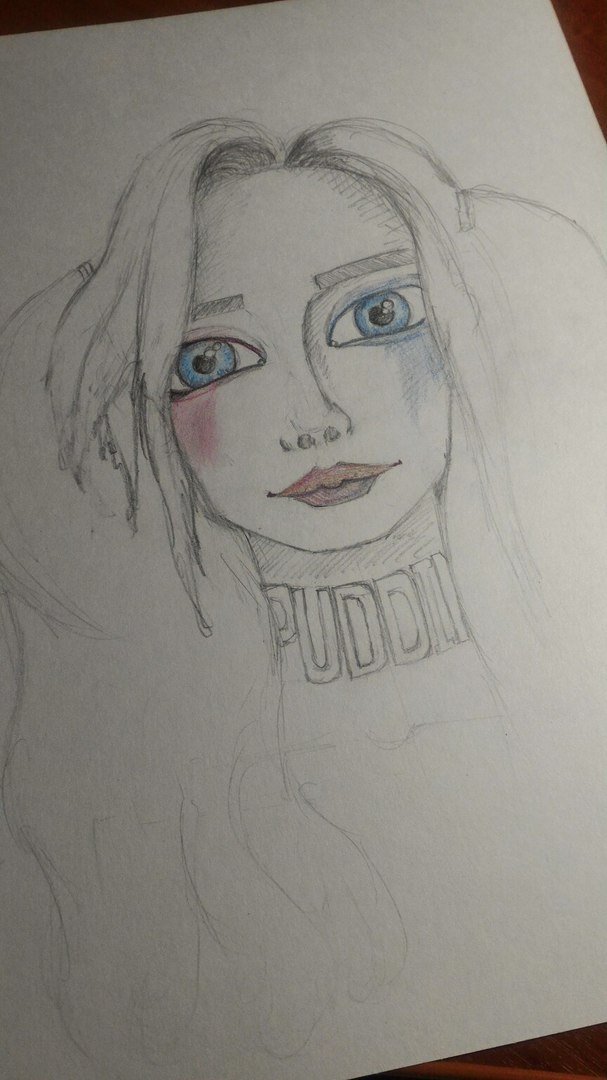 And now you can see colour pencils in use.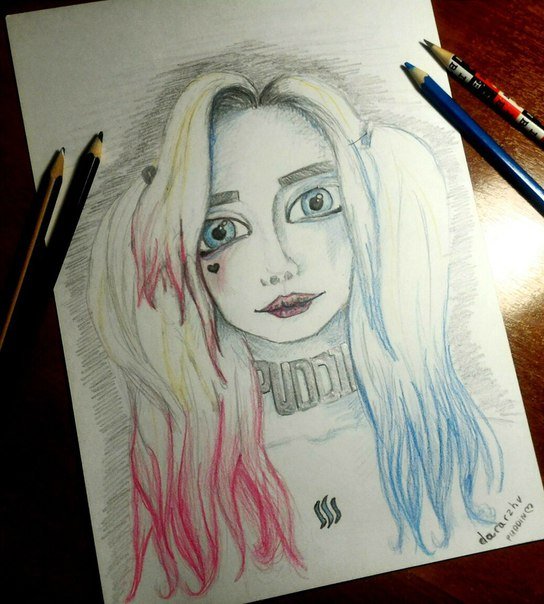 Finally, i used silver marker for Puddin and for eyes. Thanks for watching, hope you will like it!