Welcome to the Curation Competition episode # 13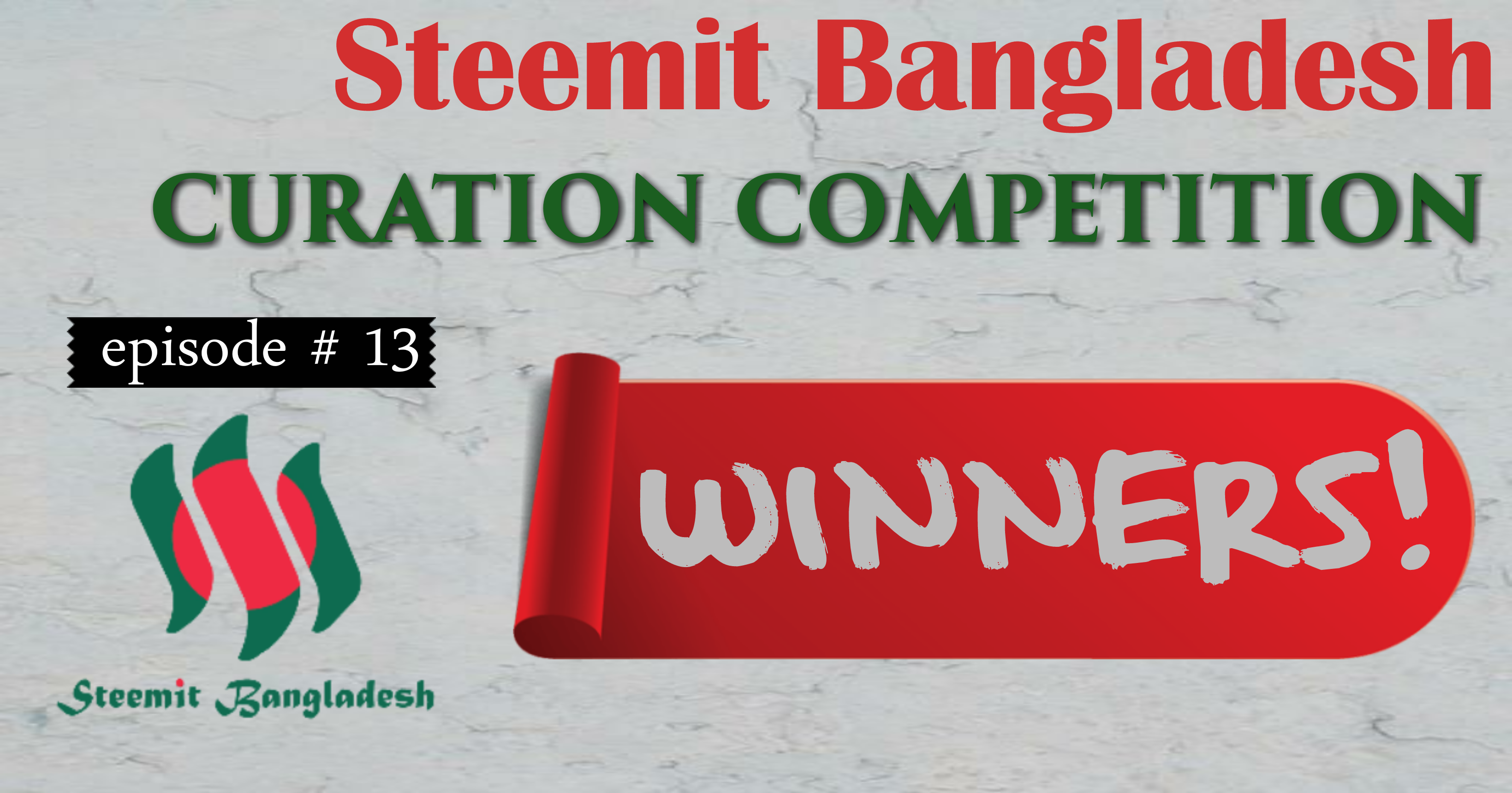 Creativity & Quality have to be Rewarded!
Steemit Bangladesh arranges Curation Competition twice in a week to reward content writers who have worked hard to make quality content. Every Tuesday and Friday our curators select some quality articles and the author of those articles give a casual presentation in the hangout. All judges express their opinions and suggestions, they ask necessary questions too.
Our Honorable Judges: @zaku @sourovafrin @anikaa
Curators always find well thought out posts from a variety of authors. The community provides the highest support to them and always encourage and reward good writers. Therefore we got the honor today to announce the first three lucky Winners of our Curation Competition.
The Winners of Our Contest
1'st Winner
The first place goes to @sohelsarowar for his amazing post about "Sacrifice the animal, the obligatory or the circumcision?". He said that in first look Animal sacrifice is obligatory, Secondly sacrifice Sunnat Muayakkadah. It is not obligatory on this hadith to understand the words of the person who wants to sacrifice. Prophet Muhammad (S) He sacrificed on behalf of those who did not offer sacrifice in his Ummah. By his work it can be understood that sacrifice is not obliged.
Congratulations to you enjoy Rewards Valuable upvote and liquid Reward 0.150 Sbd. Please keep up the good work.
2'nd Winner
The second place goes to @rezoanulvibe, who gave us an opportunity to know about the 6 Ways to Stay Healthy As A Teen.. He point out the 6 ways like 1. Eat Healthy, 2. Exercise, 3. Get Enough Sleep, 4. Find A Hobby, 5. Emotional Health, 6. Be Yourself.
Please keep up your great work and enjoy the measurable upvote and liquid reward 0.10sbd will be transferred to you shortly.
3'rd Winner
Last but not least our third place goes to @tintintouhid. Post about the Eating Disorder. Food Phobia or Chibophobia. A Major Mental Health Problem. He said that "Food phobia is now a common problem in this world". Cibophobia becomes a major mental health problem when people grew older and they start suffering from malnutrition and anorexia. They need treatment from mental health expert rather than dietitian. Also people around them need make them understand often about Cibophobia. Meditation and self healing programs can help them to get rid of this phobia but not the allergic one.
You'll receive a nice upvote and liquid reward 0.05 Sbd.
In total there were prizes worth 3 SBD to be won and we hope to be able to increase this value in the future.
We hope that you can all celebrate the prizes. Comments are as always welcome.

hangout crowds
Here's the Entry of Winners:
1'st WINNER 🥇 @sohelsarowar
Sacrifice the animal, the obligatory or the circumcision? পশু কোরবানি করা কি ফরজ, ওয়াজিব নাকি সুন্নত?
2'nd WINNER 🥈 @rezoanulvibes
6 Ways to Stay Healthy As A Teen
3'rd WINNER 🥉 @tintintouhid
Eating Disorder. Food Phobia or Chibophobia. A Major Mental Health Problem...
A big thank you to everyone that participated and to the judges for their time.

Congratulations to the winners!
Extra Entertainment
On our last hangout, there was a great entertainment. We threw some quizzes to the audience. And we picked the correct answer from the first delivered person. There was 6 questions which we asked surprisingly after time to time. Everyone had a lot of fun. Winners got 0.20 steem for each answer. And the quiz is sponsored by Zaku. He also supports our official members by a certain upvote.

Hangout Live stream! DLive : Steemit Bangladesh Curation Competition Episode #13
About SteemitBD
@SteemitBD Steemit Bangladesh is a community by Bangladeshi steemians to support each other. We find a lot of steemians from Bangladesh face difficulties to find visibility and their talent are overlooked. The community channel are helping to value their work from community account and some portion of reward from their articles goes to them. We are also arranging contest among Bangladeshi steemians. If you would like to support the Steemit Bangladesh community, don't forget to upvote and resteem the post.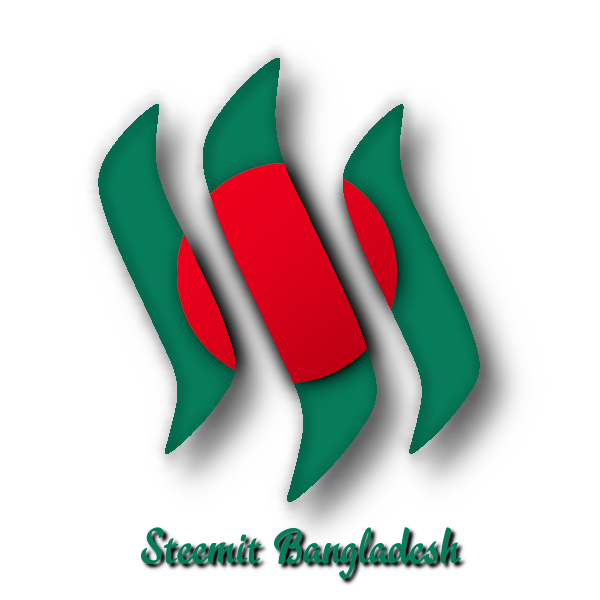 LOGO Credit @ishratamin
If you are From Bangladesh, Join Our @SteemitBD Community