Welcome to the Curation Competition episode # 14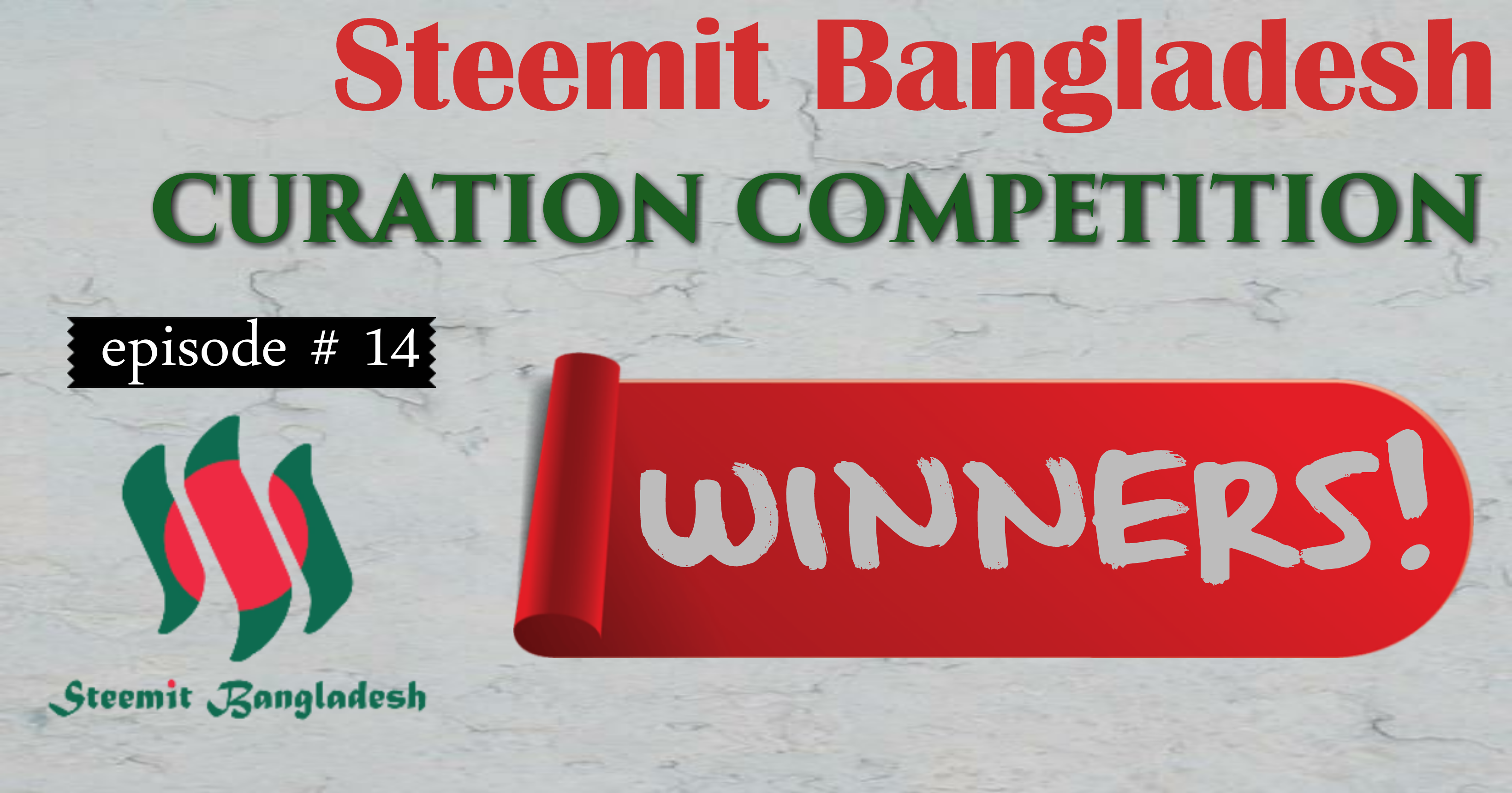 Creativity & Quality have to be Rewarded!
Steemit Bangladesh arranges Curation Competition twice in a week to reward content writers who have worked hard to make quality content. Every Tuesday and Friday our curators select some quality articles and the author of those articles give a casual presentation in the hangout. All judges express their opinions and suggestions, they ask necessary questions too.
Our Honorable Judges: @zaku @sourovafrin @anikaa
Curators always find well thought out posts from a variety of authors. The community provides the highest support to them and always encourage and reward good writers. Therefore we got the honor today to announce the first three lucky Winners of our Curation Competition.
The Winners of Our Contest
1'st Winner
The first place goes to @niyamulhasanpdc for his amazing post about "I love you so much Dad". He was beautifully explained that we shouldn't wait for a special occasion to tell our dad I Love You. Shower your dad with love and affection. He said dad wasn't not rich, he tried to give us some little money as when I was a small. Dad is the person who never comments or complains. Instead, he smiles and asks about your day. It was truly very heartwarming to read all your beautiful entries surrounding your father and your relationship with him.
Congratulations to you, enjoy Rewards: Valuable upvote and liquid Reward 0.150 Sbd. Please keep up the good work.
2'nd Winner
The second place goes to @mawahab, who gave us an valuable information about Potential Poultry Sector. Poultry sector is one of the most promising sectors in Bangladesh. Poultry products like meat and eggs are the main source of animal protein for Bangladeshi people. Chickens are the common and mostly raised poultry birds of Bangladesh. There are no religious taboos for consuming any poultry birds meat and eggs in Bangladesh. Poultry farming is really a lucrative business. It can play a great role for eradicating poverty and unemployment problems.
Please keep up your great work and enjoy the measurable upvote and liquid reward 0.10sbd will be transferred to you shortly.
3'rd Winner
Last but not least our third place goes to @foridulislam21. Post about the The past days of the village, which still stands on the memorial pages. He has described about his village and sharing some memories. He wrote how they enjoyed that time, they used to catch fish in the channel. There were competition between them that how many fish can catch. Before fishing, all of them take a soil dam around the ground so that the fish could not escape. Then they start the irrigation turn. But in this evolution of time and busy life everything we lost.
You'll receive a nice upvote and liquid reward 0.05 Sbd.
In total there were prizes worth 3 SBD to be won and we hope to be able to increase this value in the future.
We hope that you can all celebrate the prizes. Comments are as always welcome.

Hangout Crowds
Here's the Entry of Winners:
1'st WINNER 🥇 @niyamulhasanpdc
I love you so much Dad
2'nd WINNER 🥈 @mawahab
সম্ভাবনাময় ‌পোল্ট্রি সেক্টর
3'rd WINNER 🥉 @foridulislam21
The past days of the village, which still stands on the memorial pages in my mind.
A big thank you to everyone that participated and to the judges for their time.
Congratulations to the winners!
Extra Entertainment
On our last hangout, there was a great entertainment. We threw some quizzes to the audience. And we picked the correct answer from the first delivered person. There was 6 questions which we asked surprisingly after time to time. Everyone had a lot of fun. Winners got 0.20 steem for each answer. And the quiz is sponsored by Zaku. He also supports our official members by a certain upvote.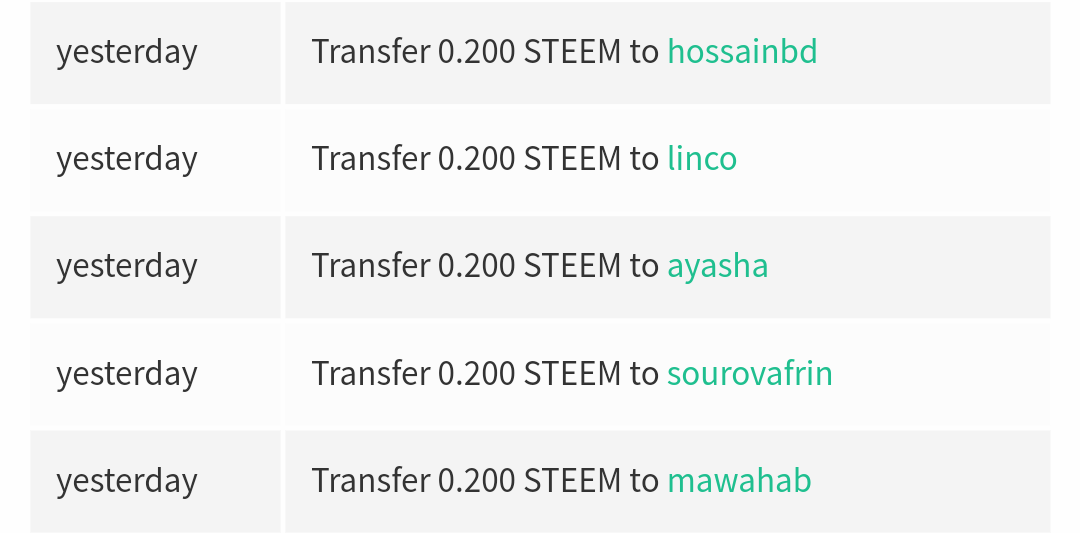 Hangout Live stream! DLive : Steemit Bangladesh Curation Competition Episode #15 ( Friday Hangout, 1 Steem for Each Photography Entry)
About SteemitBD
@SteemitBD Steemit Bangladesh is a community by Bangladeshi steemians to support each other. We find a lot of steemians from Bangladesh face difficulties to find visibility and their talent are overlooked. The community channel are helping to value their work from community account and some portion of reward from their articles goes to them. We are also arranging contest among Bangladeshi steemians. If you would like to support the Steemit Bangladesh community, don't forget to upvote and resteem the post.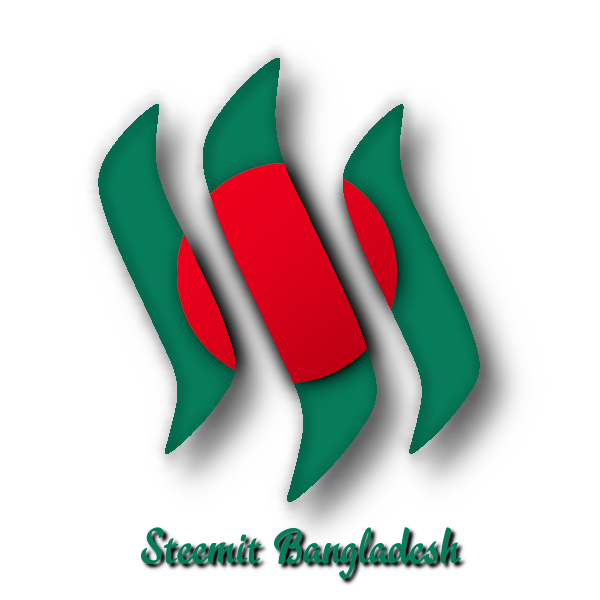 If you are From Bangladesh, Join Our @SteemitBD Community