Welcome to the Curation Competition episode # 17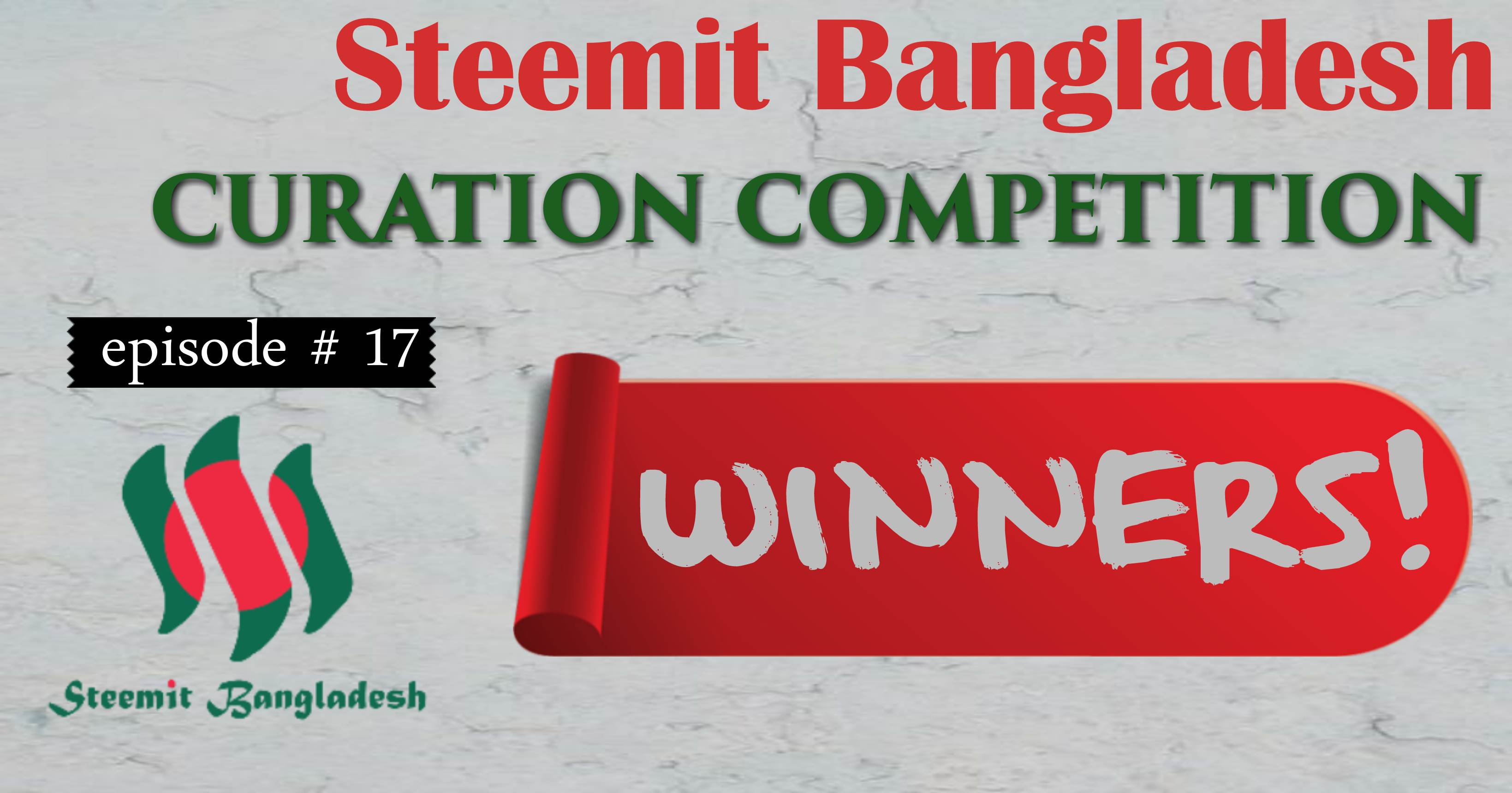 Creativity & Quality have to be Rewarded!
Steemit Bangladesh arranges Curation Competition twice in a week to reward content writers who have worked hard to make quality content. Every Tuesday and Friday our curators select some quality articles and the author of those articles give a casual presentation in the hangout. All judges express their opinions and suggestions, they ask necessary questions too.
Our Honorable Judges: @zaku @sourovafrin @anikaa
Curators always find well thought out posts from a variety of authors. The community provides the highest support to them and always encourage and reward good writers. Therefore we got the honor today to announce the first three lucky Winners of our Curation Competition.
The Winners of Our Contest
1'st Winner
The first place goes to @niyamulhasanpdc for his amazing travel post about Sylhet tour. Travel lover people always want to travel different places. The desire of the people of the journey is like this. To tell the truth, it is difficult to find people in this modern period of time who do not love to travel. But there is no joy in traveling alone, excitement of luxury travel with friends, colleagues, family. Traveling for a trip serves as a drug addiction. Education centers around them all over the world. Their knowledge is the meditation on the mystery of the objects scattered around the world. This time they went for ''Lala Khal" in Sylhet. The beauty of it's calling with a handful. Lala canal is the northern border area of Bangladesh. The Assam State of India on the other end. The huge hill stands between Bangladesh and India for thousands of years. A river of green water at one end of the mountain. Which is located on the border of Bangladesh.
Congratulations to you, enjoy Rewards: Valuable upvote and liquid Reward 0.150 Sbd. Please keep up the good work.
2'nd Winner
The second place goes to @chemistpsycho, who wrote about an informative article about fear of Science. Normally we have a fear of science in our mind. This fear is not inappropriate. People want to think simply, want to get everything in simplified way. But the equation of science is so difficult that we used to not very interested in it. There are also reasons for the complexity of science. Because all scientists want the result to be the most accurate. If the highest accuracy is correct yield, that is, we get accurate results. And from this trend of accuracy, scientists want to express the results through the equation. That is to say, science is difficult for us, it is normal. There is nothing to be disappointed here.
Please keep up your great work and enjoy the measurable upvote and liquid reward 0.10sbd will be transferred to you shortly.
3'rd Winner
Last but not least our third place goes to @mawahab. He described about the Germplasm Center. Bangladesh Agricultural University (BAU), As well as the teaching and research of the campus, the reputation of the campus has become more akin to some of its foundations, which are almost rare in the international world. The world's second richest grapplazm center is located in the Green anf richest campus in Bangladesh. The germplasm center, which is developed on 32 acres of land, has 163 species of 10 thousand forign fruit's native tree. Of these, 162 kinds of mango, 44 ​​types of guava, 48 types of lemon, 23 types of litchi, 94 types of jackfruit, 67 species of extinct fruits, 68 species of medicines and 42 species of fruits collected from 19 countries. Speaking to the director of germplasm center Dr. Abdur Rahim, said that in the last 22 years, 67 varieties of new fruit have been discovered, from the Germanogram Center, which is funded by the Netherlands.
You'll receive a nice upvote and liquid reward 0.05 Sbd.
In total there were prizes worth 3 SBD to be won and we hope to be able to increase this value in the future.
We hope that you can all celebrate the prizes. Comments are as always welcome.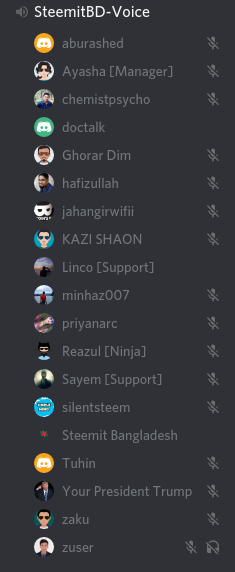 Hangout Crowds
Here's the Entry of Winners:
1'st WINNER 🥇 @niyamulhasanpdc
Sylhet Tours (Part -2)
2'nd WINNER 🥈 @chemistpsycho
আমাদের কেন বিজ্ঞানভীতি কাজ করে?
3'rd WINNER 🥉 @mawahab
জানেন কি ? বিশ্বের দ্বিতীয় বৃহত্তম জার্মপ্লাজম সেন্টার বাংলাদেশে অবস্থিত !
A big thank you to everyone that participated and to the judges for their time.
Congratulations to the winners!
Hangout Live stream! DLive : Steemit Bangladesh Curation Competition Episode #18
About SteemitBD
@SteemitBD Steemit Bangladesh is a community by Bangladeshi steemians to support each other. We find a lot of steemians from Bangladesh face difficulties to find visibility and their talent are overlooked. The community channel are helping to value their work from community account and some portion of reward from their articles goes to them. We are also arranging contest among Bangladeshi steemians. If you would like to support the Steemit Bangladesh community, don't forget to upvote and resteem the post.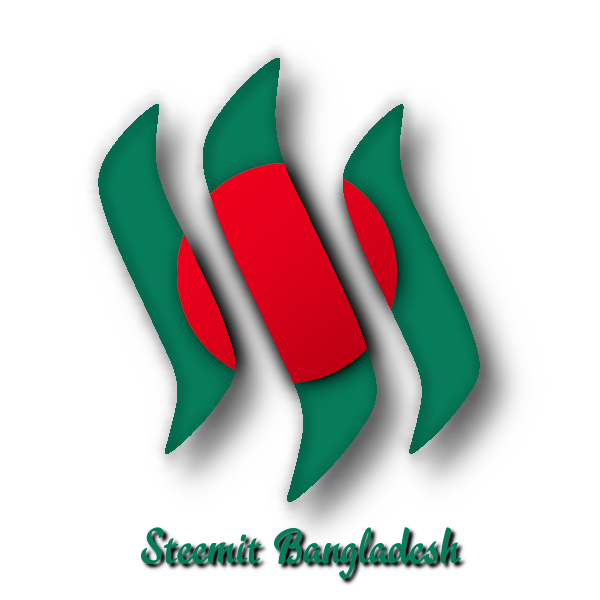 If you are From Bangladesh, Join Our @SteemitBD Community