I wonder if there is anyone else with whom we started this project so nicely?
It was so exciting, so promising. It's hard to believe that I decided to write here again after two years of silence. I have lost so much here - first money, then hope. But I still have plans for this undisclosed resource.
I've traveled a lot in recent years, amassing terabytes of content, and could count on some unsophisticated minnows attention and approving comments from my loyal friends on Stimit. But I'm glad I chose oblivion! I saved TIME. In this way, I made up for my losses. Now I am completely satisfied.
I do not think that here I will be able to attract a significant number of followers with my subsequent posts. But I'm not chasing quantity anymore. Sometimes it is important that you are heard by the only one. More precisely, if at least someone heard you, this is already a victory. In this crazy time ...
So. After a lyrical and completely meaningless introduction, I will try to be laconic. I found a wonderful place to live, and I found a simple yet amazingly effective way to live with almost no pain.
In my case, it really means a lot. I have Ehlers Danlos Syndrome. I also recently found this diagnosis of my being, but this find did not impress me so much. Since this is just a name. Before I got this name, I had a different, but more amorphous one. But it is important that at the age of 47 I learned to live almost without pain. I've tried so many things and changed so many things in my life. It goes without saying that every right step I took improved the quality of life. But my latest find blew me up. Cool that I now feel much better than in childhood! Well, that's enough intrigue. I'm talking about the Wim Hof ​​method - breathing and cold water. It's so easy and effective that it's just silly not to do it.
I will try to take the time to tell you more about it here.
Well, my new found home deserves special attention. I also want to tell you about this amazing place. This is Madeira Island. I bet that not many people know where it is. But this is even for the best.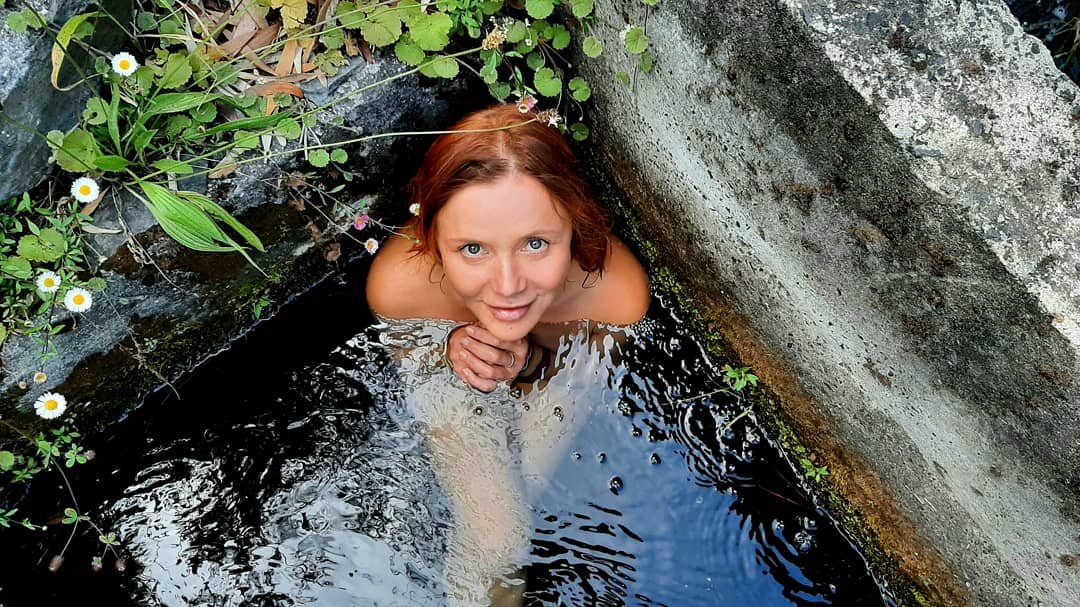 This shot I'm in Madeira enjoying a cold bath.
See you later