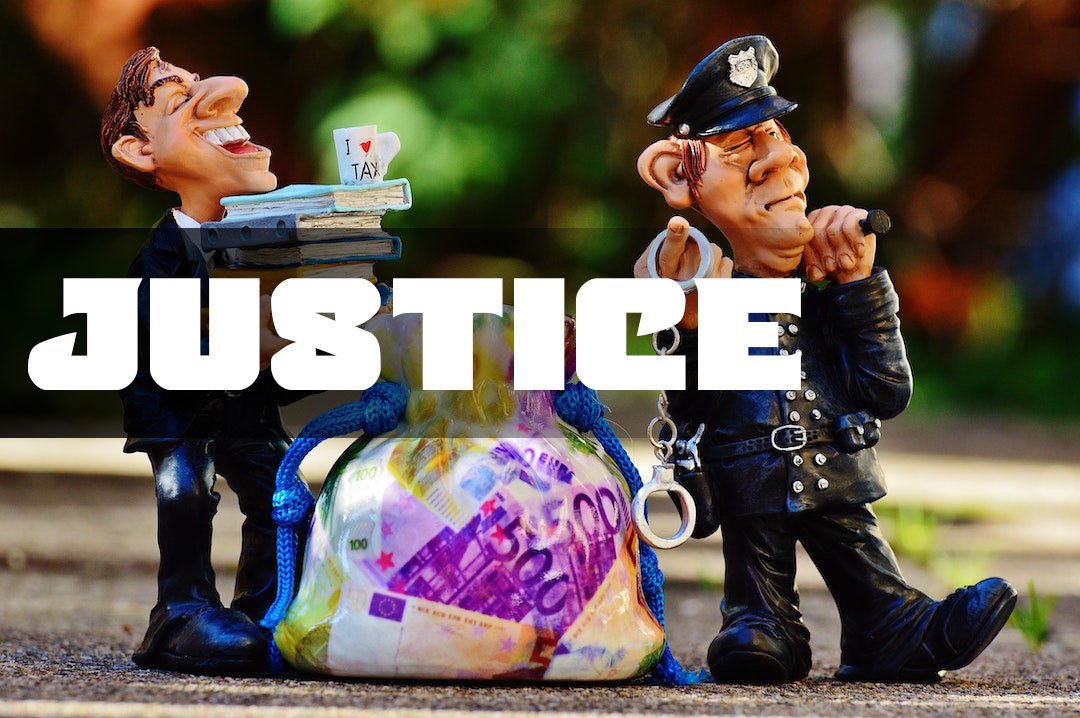 Have you ever slept peacefully, waking in the morning, refreshed and energised, ready to start a brand new day, only to get the news that something terrible has happened during the night? Many of us can relate to this in regard to terrorism. I know of a great number of Australians who awoke to the news of the 911 attacks on the US, or other such attrocities that have taken place since. Well, while not quite terrorism, here in sleepy old Adelaide, we woke to the news on Sunday morning that some dirty mongrel had taken to Rundle Mall, one of our more iconic pedestrian-only shopping areas, with a spray can of paint, desecrating some shopsfronts, and the Mall's Balls (check out the image below!). The opening image is a shot of the graffiti that was inflicted by the prepetrator on this iconic sculpture (which has since been cleaned off by an army of volunteers who worked tirelessly to remove the detritis from the balls in, from what I hear, record time). If you're interested, you can read about the incident here - Rundle Mall's famous mall's balls graffitied overnight.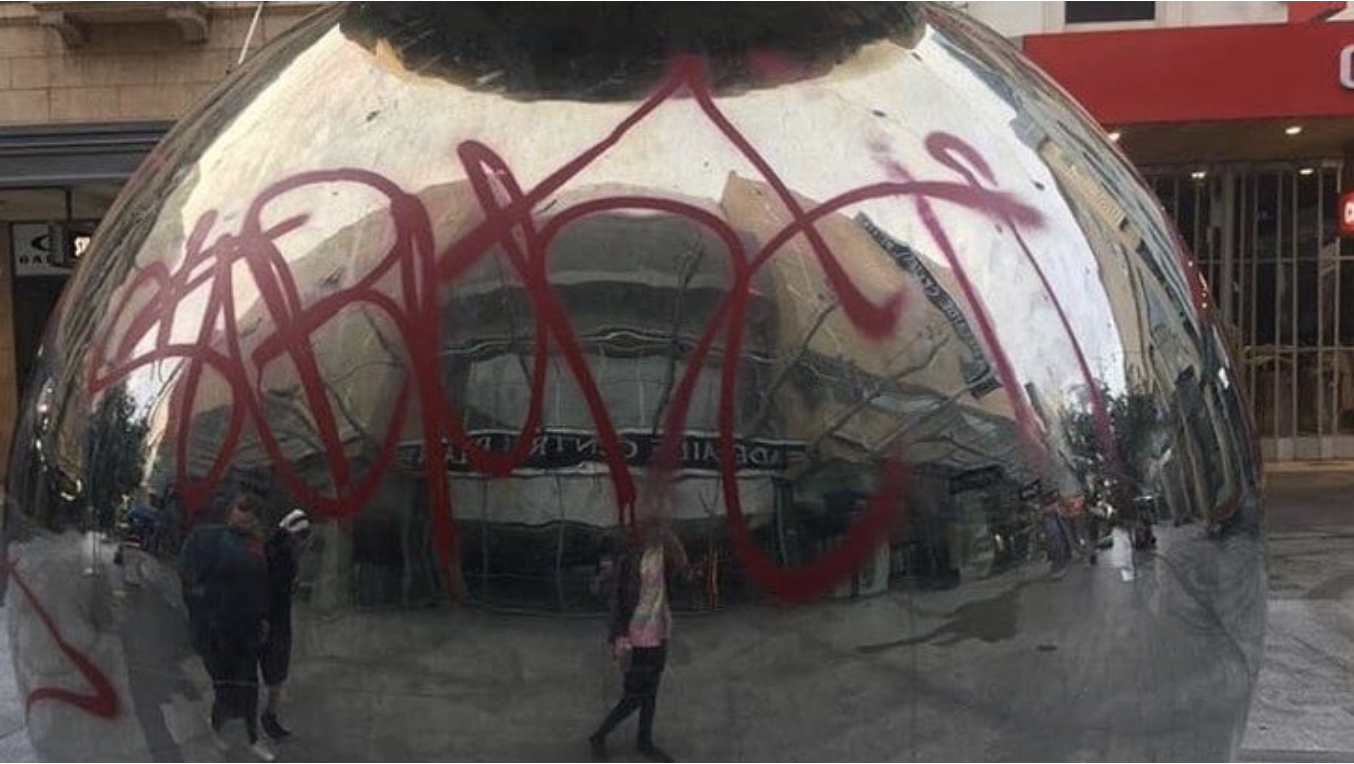 Source
You may think I'm being a little melodramatic about some paint that has since been removed, but here in Adelaide, this act of thoughtless vandalism is tantmount to treason. How would you respond if the Statue of Liberty was defaced? Or perhaps a sacred animal? What about an iconic piece of architecture - the Louvre? The Eiffel Tower? I think you get what I'm saying. This is big. Really big!
As you read this, if you're feeling like there is something bugging you, like you know of these mall's balls that I speak of, and you can feel your anger rising at the injustice that has befallen the community of Adelaide, but can't quite place how, then let me fill you in. It could possibly be because you know/follow @mattclarke. He's the architect behind the #mallsballers movement here on the STEEM blockchain. If this is the case, then you are pretty much an honarary 'Adelaidian', and therefore, your anger is justified - your desire to see this criminal bought to justice is warranted, and as luck may have it, you, along with us, might just see this come to pass.
The genius who went on the tagging rampage was filmed by CCTV, and the footage has been released to social media by the police. I don't think this sort of tomfoolery will be tolerated by the good folk of Adelaide, especially the shop oweners, who are now having to contemplate the extra costs of cleaning their shopfronts. Sure, insurance might cover it, but that's beside the point. Why should they need to make insurance claims, possibly pushing their premiums up because of the actions of a nuisance? Chances are the purveyor of these unwanted words will find himself getting a visit from the police in the not too distant future. Unfortunately, here in Australia, the penalty for graffiti is not large at all. The Graffiti Control Act 2001 (SA) shows the penalty for such an act is a $5000 fine, or imprisonment for 12 months, although the much more common minimum sentence is a community based order of some sort1. Such an order will see him performing some sort of community service, such as picking up rubbish along stretches of road, cleaning duties, ectetera. He could also be required to pay for damages, cleaning costs, and the like.

Potential Punishment?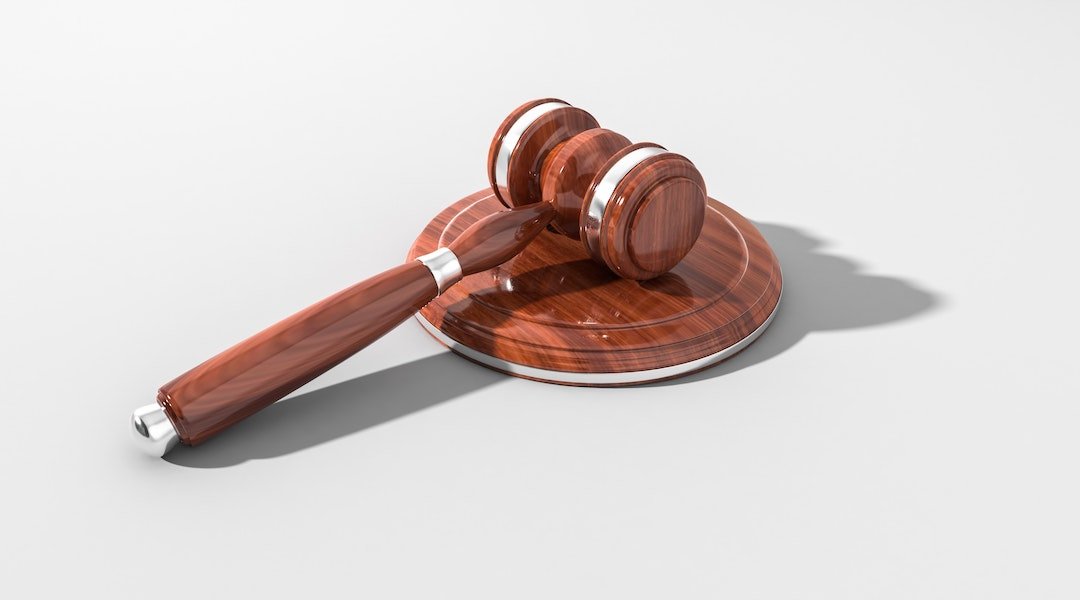 This morning on one of the local radio stations, there was a segment about the above incident, and the hosts of the show, were, like a lot of people in Adelaide, quite opinionated about the punishment that should befall, not just this particular person, but graffiti-prone people in general. They opened the show up to the public to call in and give their ideas on what the punishment for this type of crime should be. They received quite a few good calls, not just on punishments, but on experiences the public have had in regard to grafiti.
Suggestions ranged from holding them down and spray painting them (especially their clothes) with difficult to remove paint, to publically shaming them by forcing them to clean the damage they casued while wearing a vest that highlights them as vandals. Most people seemed in favour of some sort of punishment that was outside of what the law stipulated - especially if the legal ramifications came back as too leinient.
One caller outlined an incident where his boss, a construction worker, caught a young (teenager) vandal graffitiing a house their company was building, red-handed. The boss, grabbed the vandal by the shirt, held him down, and used the spray can to decorate the youth. The caller continued the story, where just as he arrived for work, the vandal's father arrived too, becoming quite verbal with the boss who had painted his son. The boss showed the father what his son had done, and then asked if he would like to pay for the damages. Needless to say, the father calmed down and escorted his son away, reprimanding him as they left.
Is this sort of punishment wrong? Does it amount to vigilantism? In America, vigilantism arose, originally, as a frontier response to the threat and reality of crime2. The problem frontiermen and women found, was that in the Deep South and Old West, they were not protected by any criminal justice system, so they had to establish a way to keep the law upheld. This would beg the question, though, that in Adelaide today, does a punishment require individuals to take the law into their own hands? Is there not an avaiable legal system in most modern societies? (FYI: I do have an opinion on this - I have a really big opinion, but I'm going to refrain from airing it here today).

What About Education?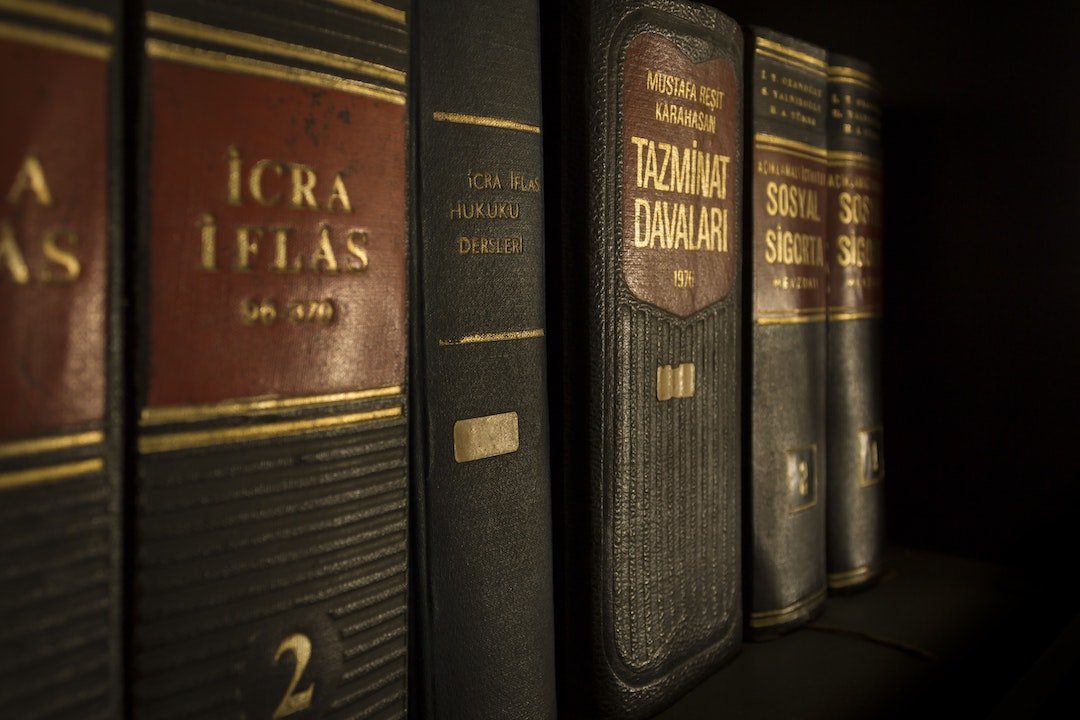 Let's head over to the other extreme, then, shall we? Education in replacement of any punishment at all. It's a noble gesture, but is it a prudent one? Should society do away with any sort of punishment at all? I dare say that we would all answer the same to that question, but let's quickly explore the idea of education as a form (or as a replacement) of justice.
In 2016, during an AFL match3, an indigenous player for the Adelaide Crows, Eddie Betts, had a banana hurled at him by a supporter of the opposition (it just happened to be the other Adelaide team in the competition, but that's probably irrelevant!). Now, for those of you who are unaware of Australian history, racial vilification often comes by way of referring to indigenous people as monkeys, so by throwing the banana in Betts' direction, this woman was indirectly referring to him as a monkey. The woman copped it from all sides (Adelaide fans and players, the AFL, the Port Adelaide Football Club) - even members of her club were disgusted with her behaviour, and spoke out against her actions.
Eddie Betts, however, while saddened by the incident, wanted, rather than to see her punished, see her educated around her misunderstandings. Bett's forgave the woman, I think, publically, and called for her to be educated in an effort to stamp out racist behaviour altogether4. I'm not certain as to the outcome of this woman's education in regard to her racist tendancies, or if this direction has in fact led to the lessening of racial vilification at AFL matches or in society in general. This isn't the only time that education had been called upon, to not necessarily replace, but to assist punishment.
Prison systems have been using rehabilitation as a method for preparing convicts to re-enter society for a long time. There seems ot be a great deal of programs on offer to criminals who find themselves within the prison system, the range, depending on the type of crime committed. Some are very specific, such as violent offenders programs, while others are more general in nature such as cognitive skills programs. Since 2004, the Australian government has committed to rolling out programs of a genrally high standard, that are consistent, and which are likely to have positive impact on prisoner recidivism (the likelihood of a prisoner reoffending)5. It's difficult to say what the impact of these programs actually are. Do they even help, or are they just a gross misdirection of taxpayer money?
Two very different situations, but both highlighting the shift in societal thinking, whereby we no longer wish to outright punish - gone are the days of the lock them up and throw away the key mentality. Is this a good way of handling issues? Take the graffiti incident from the opening of this post - will educating this person on the farther reaching implications of their actions make any difference? Will that person stop and consider their actions if they are taught how graffiti on a shopfront will effect the business owner? Maybe. Maybe not.

Conclusion
Thank you for reading. I hope that you found something here that was thought-provoking and interesting. I'm not too sure what the right answers to anything raised in the above piece are. I mentioned earlier that I was keeping my opinion(s) to myself. I have done this in the interest of keeping the concepts presented as impartial as possible. That way, you, the reader, can drive the direction of the comments, rather than reacting to what I feel about the situation(s). Having said that, it was actually quite difficult not to allow my thoughts on the situation drive what I wrote. I could probably fill a whole other post on what I feel about some of what has been raised here. I will comment, briefly, however.
As a teacher, I obviously find education a valuable tool, but I'm not overly sure how well it works as a form of discipline, or punishment. I know, (and you have probably felt this as well), that the older I get, the more receptive to education I am. The less it feels like it's pushed on me, the more I want to learn. Why wouldn't prisoners be the same? If they feel that they are being forced into some sort of program, will they actually learn anything? Even the students I have in my classroom are reluctant learners - especially if the subject is a core one, such as Maths, or English. But let them choose one - Home Ec, or Woodwork, Information Technology, or Art, and they can't wait to get their hands dirty (so to speak!).
So now I turn it over to you - it's your turn. What do you think? I would love to hear your views, particularly on the idea of justice for something like vandalism via nuisance gestures, such as graffiti. Are we, as a society, too lienient on perpetrators, are we too tough? Should educational programs be used instead of, or as an assistance, to other traditional forms of punishment? Make sure to contextualise the ideas in your response - someone who has been a victim of a graffiti attack might be more likely to consider harsher penalties more appropriate than someone who has not been a victim of graffiti. I sincerely look forward to continuing a conversation in the comments section.

Sources
---