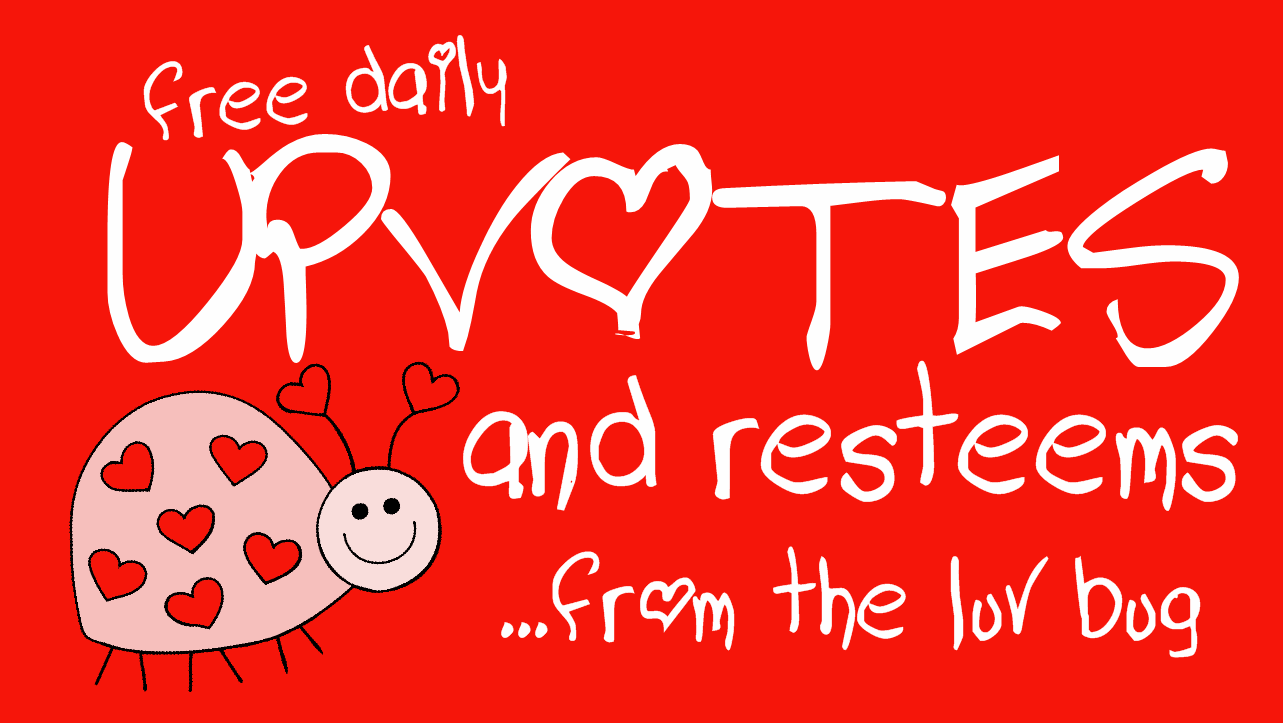 A BIG SHOUTOUT to everyone who shared their blog links or that of others in our last upvote and resteem round! There were so many amazing articles and the more I grow, the more of you I will be able to support in one round - so REALLY looking forward to that!
There is plenty of SUPER content here on Steemit, but a lot of it doesn't ever get seen or acknowledged. I may be a small bug at the moment, but what little I have to offer in terms of upvote and resteem support, I am offering to the quality content creators of Steemit and as I grow, so will the weight of my support :)
We can all make a small contribution to a great change!
No matter your genre... if you feel that your content (or someone else's) deserves more attention, then please drop your link in the comments section of this post and #theluvbug will do whatever it can to assist you in reaching a greater audience.
At the moment, all the votes going out from me are at 100% because I would rather offer support that actually makes a small difference, but as I grow - through your reciprocation of upvoting and resteeming these posts, I will then be able to spread love that makes an even bigger impact over a broader reach.
---
So, to all the GENUINELY HARD WORKING STEEMIANS...
HOW TO QUALIFY FOR A 100% UPVOTE AND/OR RESTEEM
STEP 1:
Upvote & Resteem this post.
(Links shared that have not shown support of this initiative
with an upvote and resteem will not be considered)
STEP 2:
Drop your post link into the comments of this post.
(NB: Posts older than 5 days will NOT be considered)
BONUS:
All posts supported by The Luv Bug, also stand a chance of being supported by the @steemitbloggers Blog Support Initiative, which you can learn more about HERE
......
AUTHORS SUPPORTED FROM THE PREVIOUS ROUND...
@blockurator
@driptorchpress
@eroticabian
@happycrazycon
@rucoin
@happyhairdays
@fromheart
@curtross
@artwithflo
@tonysayers33
I APPRECIATE ALL OF YOUR SUPPORT TOWARDS THIS INITIATIVE AND THANK YOU FOR SHARING YOUR CONTENT WITH @THELUVBUG.
If I was not able to get to your post this time, please share a new link in the comments of this post to be considered for the next round.
---
PLEASE NOTE:
NB: The Luv Bug will NOT support posts where the content (including images) has not been credited to an original source. All post links shared will also be checked for plagiarism and ANY plagiarism found will be reported to Steem Cleaners and Cheetah.
Upvote and Resteem selections will be made at the discretion of @theluvbug - and ANY bully or slander tactics will be downvoted without hesitation
......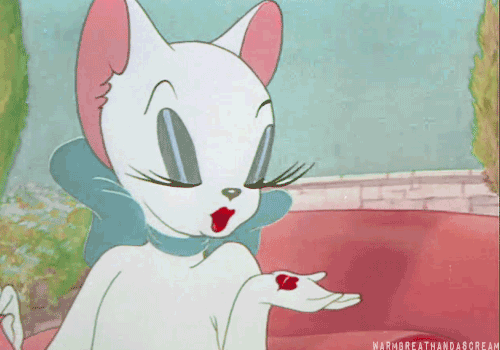 ......
I AM

Spreading the STEEMIT LOVE with upvotes and resteems of INSPIRING, MOTIVATIONAL & POSITIVE Steemit content. Use #theluvbug to get my attention :)
......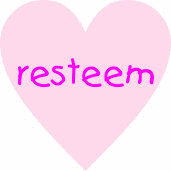 ......