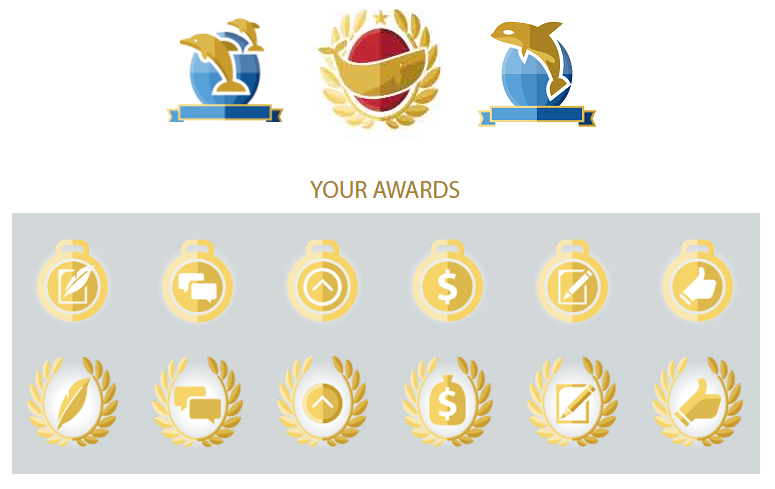 Do you work hard to publish a lot of quality posts on Steemit?
Are your posts appreciated and massively upvoted?
Do you get some decent payout from what you produced?

Do you feel proud of yourself?
Then it's time for you to discover
SteemitBoard!


SteemitBoard is a unique place where your achievements on Steemit will be displayed to the world!
With SteemitBoard, you can win and collect awesome awards that you will be able to show to your friends and family.
---
How to view your own personal Board of Honor
Go to http://steemitboard.com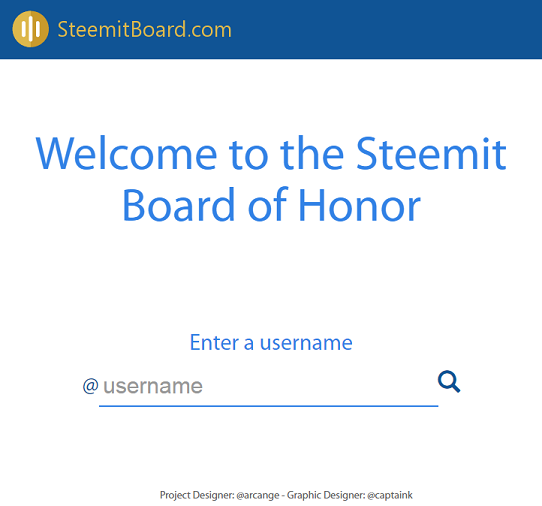 Enter your username (or the user's name whom you want to see the Board of Honor) and hit ENTER or click on the small search glass.
If you are a brand new user, you will see the following 3 sections in your Board of Honor.
1. Statistics

On the left side of this section, you have:
The number of posts you have published
The number of comments you have made on others posts
The average number of votes you have received per post.
In the center, you have a representation of your current status, given the number of MVESTS you own:
you own between 0 and 9 MVESTS and are considered a minnow.
you own between 10 and 99 MVESTS and are considered a dolphin.
you own between 100 and 999 MVESTS and are considered an orca.
you own more than 1000 MVESTS and are considered a whale.
On the right side, you have:
The total payouts you got from publishing your posts (in Steem Power)
The average payout per posts (in Steem Power)
2. Your Awards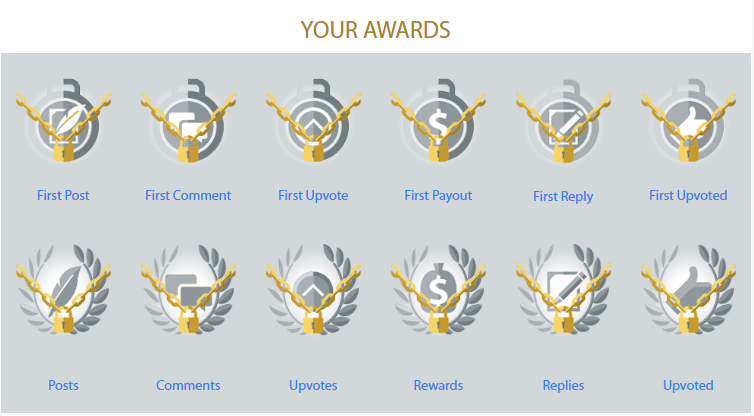 The second section displays the awards you have collected by being active on Steemit.
For a new user, they will be all locked. You will have to work a bit to unlock them.
3. Next Awards

The third section show what you have to do to unlock your awards.
Every new user will have the following first objective:
To write a first post.
To write a first comment.
To vote for someone else post or comment.
To collect some payout for his own post(s).
To have people reply to his posts or comments.
To have others vote for his posts or comments.
They are easy targets and you should accomplish these tasks painlessly
4. Award information
If you want to know which task(s) you have to accomplish to earn an award, just click on it and a description windows will appears with all the information you need.

Example
Let's look at one user's Board of Honor. I took the first one by alphabetical order that has successfully made some achievements: @aaleks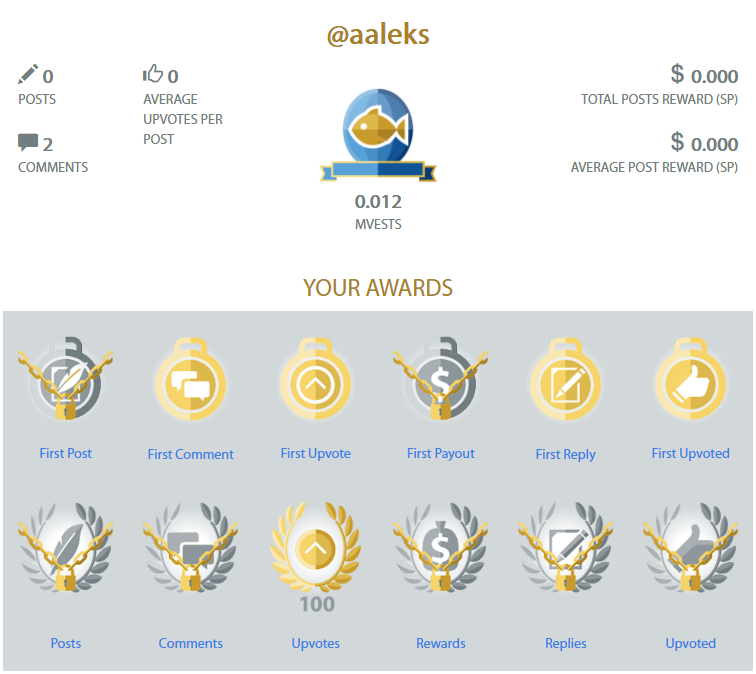 His statistics shows that his MVESTS gives him the minnow status.
On the first award row, we see that :
He did not wrote his first post yet.
He wrote at least 1 comment.
He already voted for one post or comment
He did not receive any payout
On the second award row, we see that
He upvoted at least 100 posts or comment
What he did not achieved is
He did not wrote at least 10 posts
He did not wrote at least 10 comments
He didn't got a reward of at least 10 SP
He didn't got at least 10 replies
He didn't got at least 10 upvotes
Here are the next awards he can win and his current targets:

He has to accomplish the following tasks to deserve these new awards:
to write and publish one post
to write 7 more comments to win the "10 comments" award
to make 83 more upvotes to win the "250 upvotes" award
to earn his first SP from a post or comment
to receive 8 more replies to win the "10 replies" award
to receive 8 more upvotes to win the "10 upvoted" award
The little gauge below each award shows the percentage of current accomplishment
Using your awards in your posts to impress your friends
SteemitBoard is cool because you have your own dashboard and awards, automatically generated and updated each time you do an action on Steemit.
Each award has an unique and permanent URL that you can reuse anywhere.
Unique
The award is created for you, only YOU! It's not a shared image.

Permanent
Even if your award level changes, because you have reached your goal, the URL address of the award will always stay the same.
How to embed your award.
Go to your dashboard
Select the award you want to embed and right click on it

Create a new post
In the post body, right click and paste the address of your award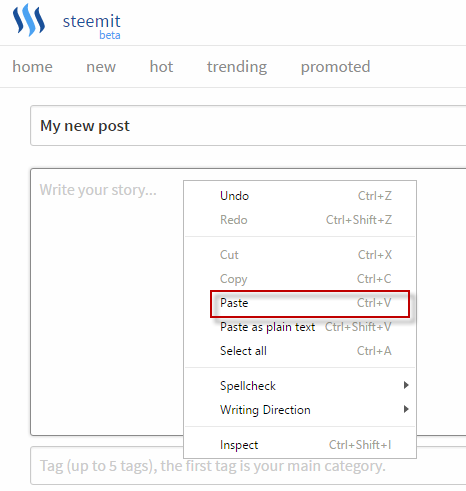 That's it! Your award now appears in you post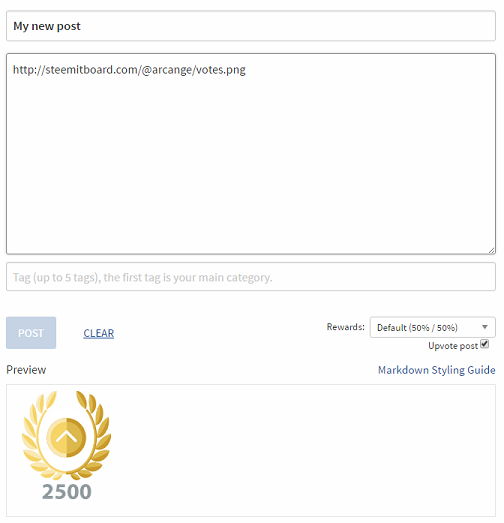 SteemitBoard provides high quality, high sized awards. If you want to reduce the size of your awards (because you want to display more awards on the same line, for example), just add the following text before the URL of your award:
https://steemitimages.com/[witdh]x[height]/
where you replace
[width]
and
[heigth]
with the size (in pixels) you want.
Example: https://steemitimages.com/50x60/http://steemitboard.com/@arcange/posts.png will display my posts awards in a 50x60 pixels square.


Support this project
All rewards from this post will be used to maintain the SteemitBoard infrastructure (storage server, web server, ...).
If you find SteemitBoard valuable, thanks for supporting it.


And now, get them all!!!
Hopefully you will become the most active Steemit user and successfully decorate your dashboard and posts.
Have fun!
---
Thanks
Thanks @captaink, who created and awesome an efficient graphic design.
If you have a look at his profile, it might be quite empty now. @captaink is a fresh new user who decided to register after I explained him how an awesome platform and community Steemit is.
He then could not resist to give it a try.
Anyway, worth to follow him because I guess he will soon publish very interesting things.
Thanks you @captaink
---
Thanks all for reading!
Support me and my work as a witness by voting for me here!

You like this post, do not forget to

upvote or follow me or resteem