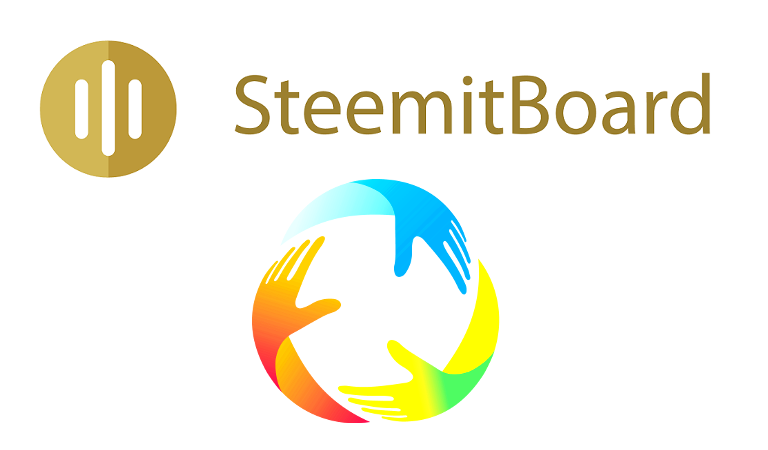 Welcome to SteemitBoard's witness report
Like all other witnesses, @steemitboard publish a regular report on its activity and how it helps the Steemit platform and its users to grow and to have fun.
For those who don't know the why SteemitBoard team runs a witness, we highly recommend to read the introduction post. This one is full of information.
Work done
Witness infrastructure
All our nodes (the witness nodes and the other nodes @steemitboard uses for its daily work) have been upgraded to the latest version (including the numerous intermediate upgrades we had to do).
The Resource Credit system introduced with the HF20 made @steemitboard struggle with its notification. Fortunately, we have received massive support from the community and from Steemit Inc. which allowed us to continue to provide our service as before.
Thank you to our generous delegators: @misterdelegation, @roelandp, @mcfarhat, @loshombresdepaco, @tarazkp, @creativetruth, @ana-maria, @sergiomendes, @jeenger, @flauwy, @argalf, @steemchurch, @sirknight, @daily.johny, @kriptonik, @flemingfarm, @michealb, @mariannewest, @thebigsweed, @fako, @jossduarte.
Last month, we moved our infrastructure to new more powerful servers to provide a better user experience and to be ready for the next growth of Steem.
We created the SteemitBoard Ranking
Few month ago, we introduced the SteemitBoard Ranking which allow you to compare yourself to your fellow Stemians.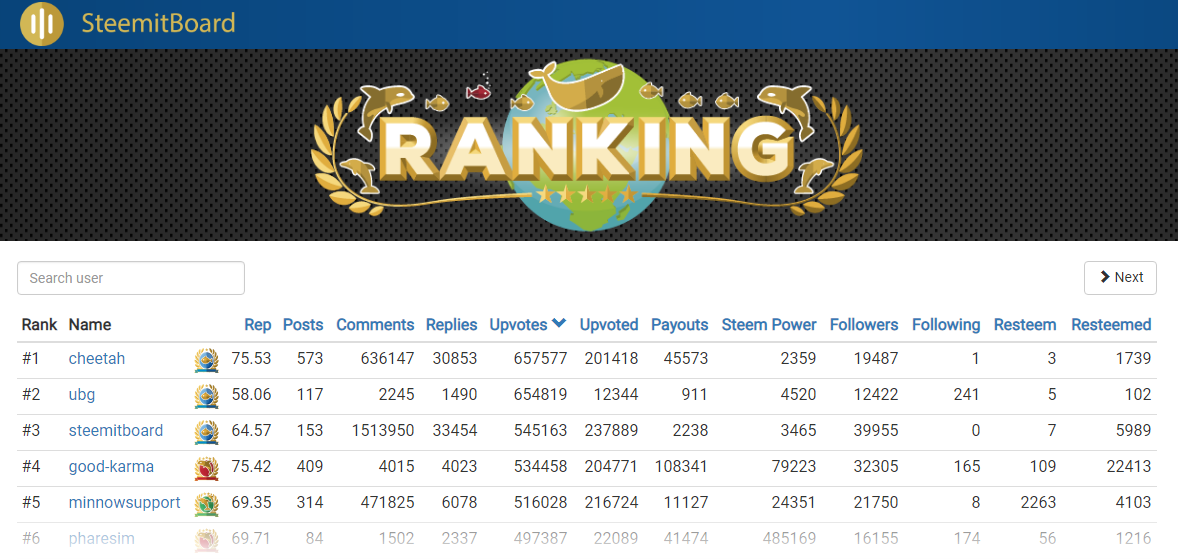 This tool is the true replacement for SteemWhales and allows you to know how you perform on the Steem blockchain based on Steem's key metrics.
It is available at https://steemitboard.com/ranking.
Do not forget to bookmark it!
We improved SteemitBoard notifications
Previously, @steemitboard sent you a rather generic notification about your achievement, and to have more information, you had to to click on the badge to go to your board.
We improved our notifications to provides you with a more detailed description of the milestones you have reached and what you must now accomplish to take the next step.
We created a special contest for SteemFest³
Steemfest was absolutely amazing and the Meet the Steemians Contest we organized to encourage participants to meet helped a lot in this success.
Thanks to our awesome sponsors (@ausbitbank, @blocktrades, @reggaemuffin, @cervantes, @lukestokes, @roelandp, @teamsteem) we collected 2333 STEEM for this contest.
There were a total of 2065 officially registered mutual meetings and we distributed the prize pool among all 234 contestants.
We created several new personal badges and challenges

Trick or Treat Halloween challenge
The badge has been awarded to 53 users who published their scary story about Halloween and got at least 10 upvotes.

Steemfest³ badge
On top of the above mentioned contest created for SteemFest³, we created a special commemorative award for all 273 participants who registered in Kraków.

Meet the Stemians Contest badge
On top of the prize distributed to each contest's participant, they also received this commemorative badge.

CleanPlanet community badge
While being at SteemFest³, we wanted to support the @cleanplanet project initiative. Therfore, we created a dedicated community badge to reward people who clean our planet.

Saint Nicholas' day challenge
This year again, Saint Nicholas fulfilled 109 good girls and boys wishes, bringing them a special gifts and adding a nice badge on their board.

Christmas Challenge
The Christmas Challenge has been a HUGE success. The badge has been offered to 832 steemians by their best friend. A "cool" initiative where people shared their love and wishes, but broke all Steem blockchain clients by making the original post "unloadable" because of so many kind comments on it.
Interaction with users
Notifications
@steemitboard sends a lot of notifications to inform users of their progress on Steemit.
Here a small chart to display the work done every month, depending on the activity of Steem users on the blockchain: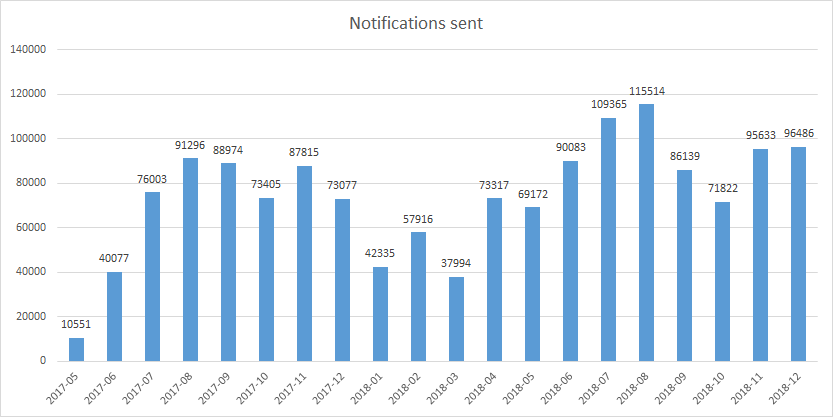 Notifications are really appreciated and you sent us a lot of positive feedback. Many of you love being informed about their progress on Steemand only 4% have asked to stop receiving notifications.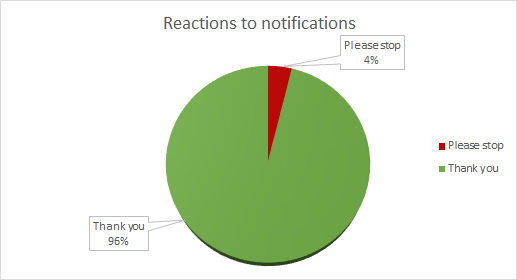 A big THANK YOU to all of you who keep upvoting notifications they receive.
Support from SteemitBoard to authors
Remember @steemitboard also upvotes user's post when it sends a notification.
Here's a chart with the number of votes made every day. You will notice that SteemitBoard has upvoted 541181 posts , with up to 42933 posts per month and is now on a lower average of approximately 20000 posts upvoted per month.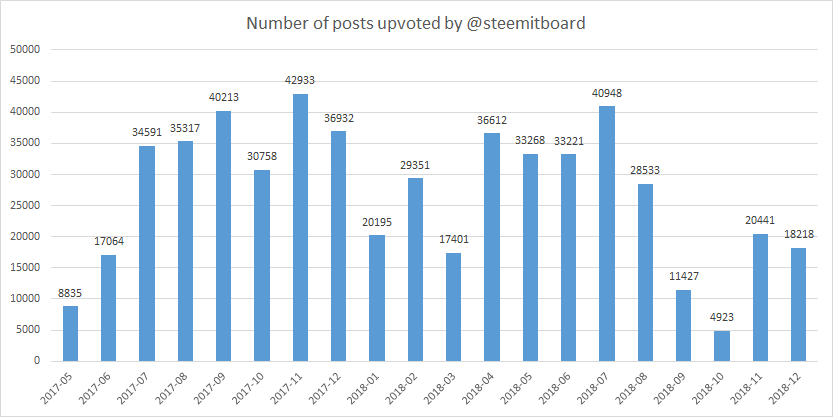 We have seen several users complain that @steemitboard's upvotes did not have a big effect on their payment. Yes, @steemitboard is not powerful enough yet.
Anyway, these upvotes are already helping to boost the reputation of the active user.
SteemitBoard is grateful when you support it
As you have read above, the impact of @steemitboard votes is still low. That's why we're asking you to support this project by voting the notifications you receive or voting for @steemitboard as a witness.
On top of its 39932 followers, @steemitboard has been choosen as witness by 6287users. @steemitboard is now ranked #99 in the witness list.
A very BIG THANK YOU to all of you!
This support is highly appreciated and each user with an active vote for @steemitboard as a witness is rewarded with a dedicated award which is displayed on his/her personal page on SteemitBoard.

If you want to make this award yours, that's quite simple: vote for @SteemitBoard as a witness!

Thanks for reading and for your support!