This is one of the most beautiful videos that I have found.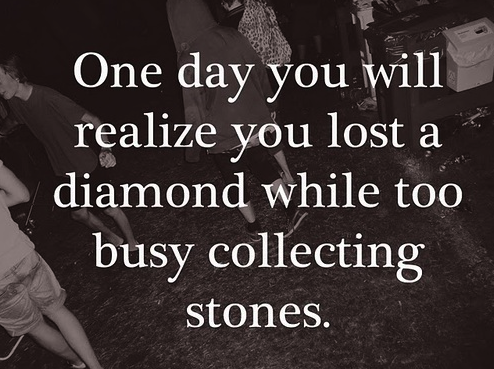 We should show this to all children to show them that they are very important.
Where you go, and who you make friends with is so important. 
Every person in life has a diamond somewhere, they must just find it. 
This is such a beautiful lesson that this father taught his son. 
What you do, and where you go is up to you. 
How you treat other people and how they look at you is so important. 
Find your diamond, and life will be so much easier as it all depends on how you use it. 
I truly hope you enjoy this. It was so beautiful to me. 
May you have a wonderful day and look for that what is inside of you.