Sorry guys for the delay!!!!
Let's get down to business!
We have one more day of knock knock jokes...
So you've guested: Robin, Churchill, Boo, Butcher, and Beef. Now time for poultry... I mean, Chicken!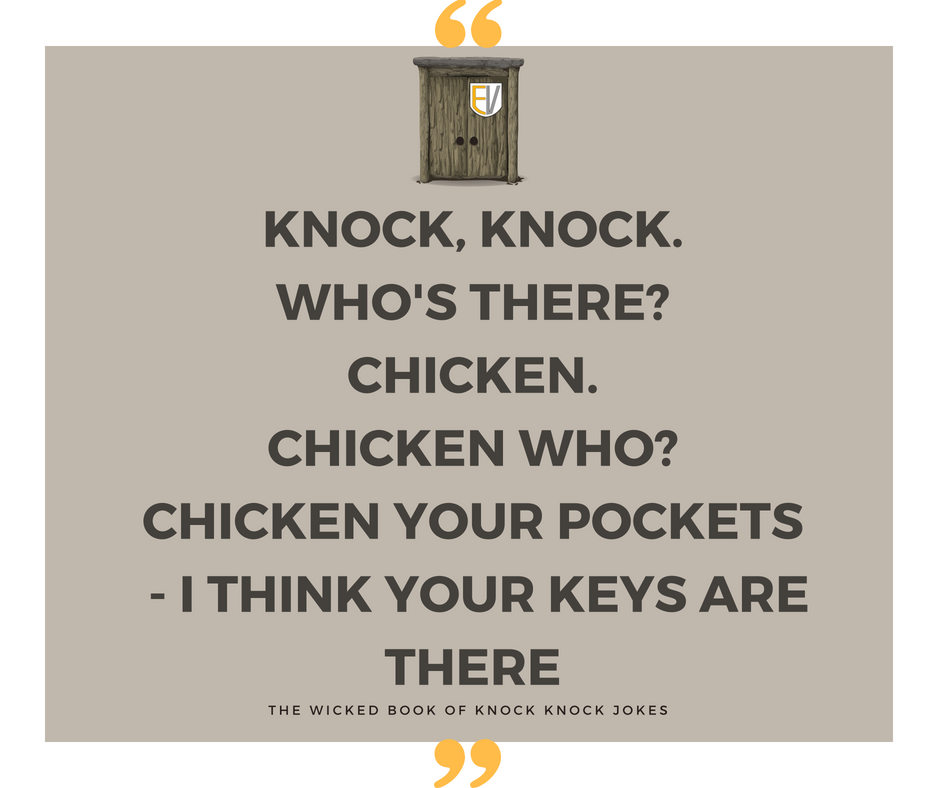 Another joke based on the idea of connected speech:
check in your pockets
Once spoken in a natural way it might actually turn into a chicken :) Although to be frank, chIck and ChEck are two different words and don't necessarily work....
Which one is your favorite? We have one more day to go!!!
Check out:
 DAY ONE
DAY TWO
DAY THREE
DAY FOUR
DAY FIVE
and remember to upvote, follow me and comment :)