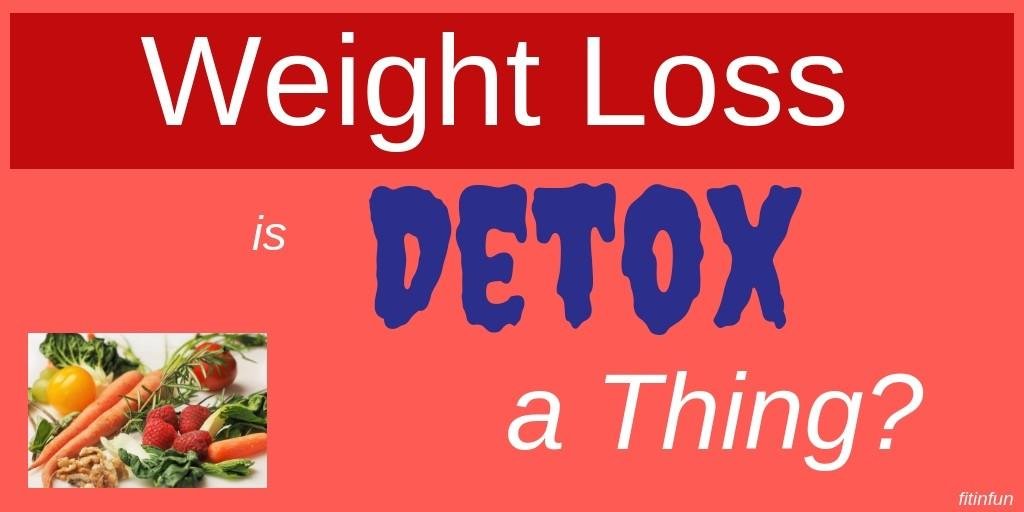 I've been having the detox argument with people for eight years now and I do not think it will stop anytime soon. Many people believe that "detox" is only for things like drugs and alcohol. They do not believe that we have toxic substances in our food that hurt us.
I know from my own experience and from that of people I coach, that we do have toxic substance in our systems. If we stop ingesting them, our bodies perk up and heal. The main substances I am talking about are:
colors
flavors
hfcs
artificial sweeteners
artificial fats
pesticides
gmos
hormones
fluoride
other chemical additives
Our bodies are not developed in a manner to be able to process these additives. If you are not paying attention, you are eating these things all day, every day.
Detox is most dramatic when I have lived-in and cooked for people who want to improve their diets. I have had a few experiences like this. In these cases, families turned over their food budget to me and I started preparing all or most of their food. Within days, they are having detox symptoms as follows:
headaches
flu-like symptoms
trouble sleeping
increased urination
softer and more frequent stools, possibly diarrhea
profuse sweating
runny nose, ears, eyes
loss of inches in their gut (especially men)
heightened sense of smell
During this initial stage of dietary change, I am not cutting calories. I am simply cleaning up their diets. I've learned over time that is better to go slow in the beginning, especially if the old diet is very high in toxins.
Here are a couple of examples:
Old Diet
Regular cheap canned soup, baby carrots, and regular boxed crackers for lunch. This meal is full of toxic ingredients.
New Diet
Soup I made with healthy ingredients, organic carrots trimmed, organic boxed crackers for lunch. This is almost the exact same meal, but does not have the toxins.
Old Diet
Fast food combo meal for dinner – cheeseburger, fries, and diet soda
New Diet
Cheeseburger I made with organic ingredients, organic baked potato with organic butter and sour cream, organic non-diet soda
As you can tell, this is not diet food. I'm simply trying to get the chemical additives out of the diet.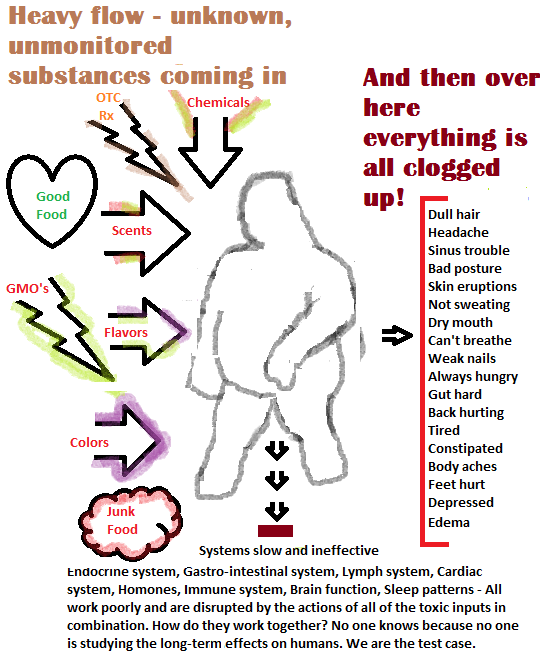 When we first get going, people really feel the difference. After a couple of weeks of this, the people feel better, the detox symptoms are mostly gone, and then we can move on to healthier choices.
This post is inspired be a freewrite I read today while doing my own nomination for my favorite freewrite of the week. @wonderwop nominated a post by @improv which discussed a very yummy looking and sounding potato dish he made.
It might surprise everyone to know that I would eat some of that dish in @improv's post (maybe not the cornflakes though lol). As long as the potatoes and other ingredients were organic I would be on board for a serving or two. My current diet is high fat and I am still at my goal weight after losing "half my size" eight years ago.
However, potatoes are one of the "most sprayed" foods in the US and I stopped eating the regular version long before I lost weight or even tried to.
I read a post somewhere long ago that said produce managers in grocery stores will not eat regular potatoes. I asked a few of them myself and – no - produce managers in grocery stores will not eat regular potatoes in the us. So why would you?
Here is a good post to read up on all the yuck-i-tude on regular potatoes in the us. And a screenshot of give you an idea of what you are up against when you eat them.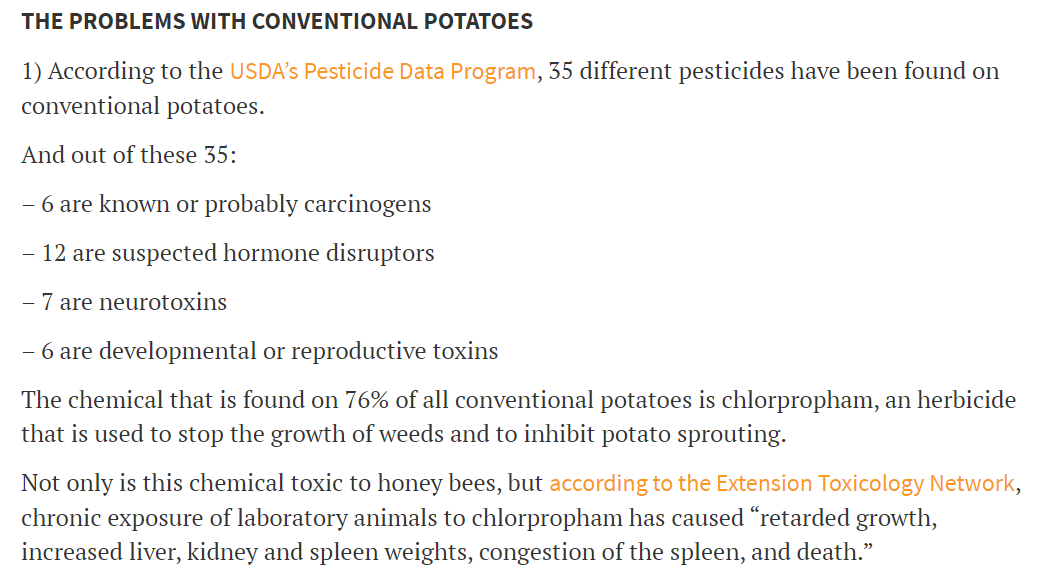 When you realize that every single french fry that most people eat every single day has this junk in it, them maybe you can believe that detox is a thing.