Clear thinkers seldom waste words. They see that a thing cannot be very true, most unique, very unanimous, essential, is to say as much as can be said, it can't possibly be more true than true, and there are no degrees of uniqueness, unanimity, essentiality.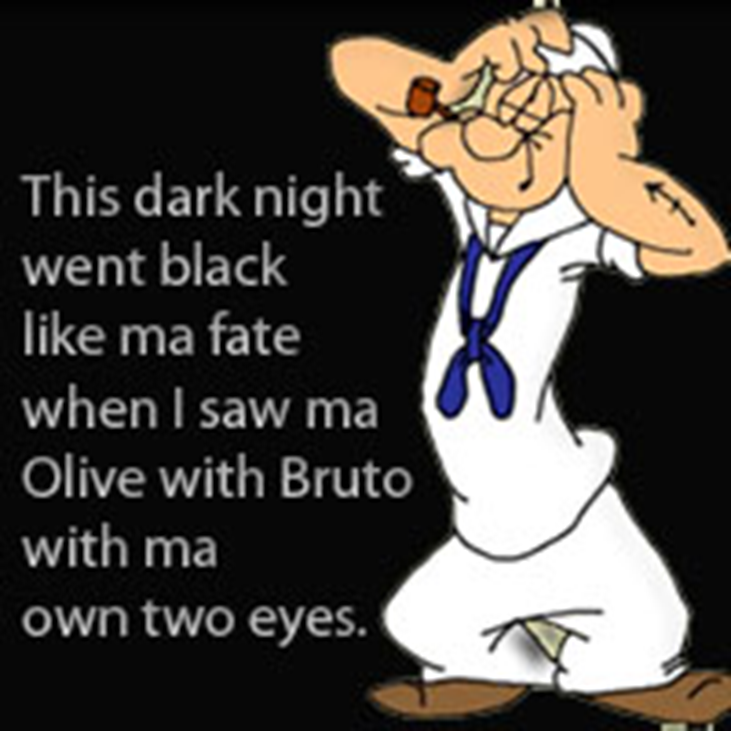 Image credit
"opinion" means "personal conviction." If you say "according to my opinion I think," you are expressing the same idea three times; instead say: " In my opinion" or "I think" or possibly "according to me."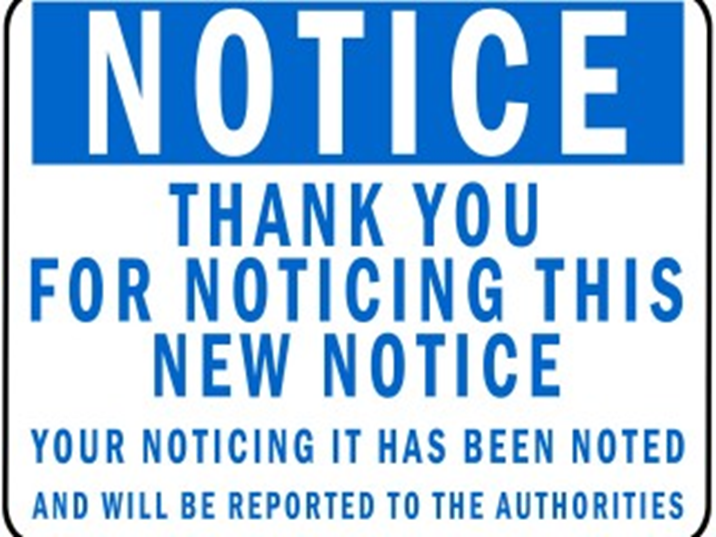 Image credit
Pleonasm is the use of more words than is necessary to convey a meaning, thought or idea.
According to the Collins English Dictionary Pleonasm is the use of more words than is necessary or an instance of this, such as a tiny little child. A word or phrase that is superfluous.
The Websters New World College Dictionary defines Pleonasm as:
the use of more words that are necessary for the expression of an idea; redundancy (E.g. "plenty enough")
an instance of this
a redundant word or expression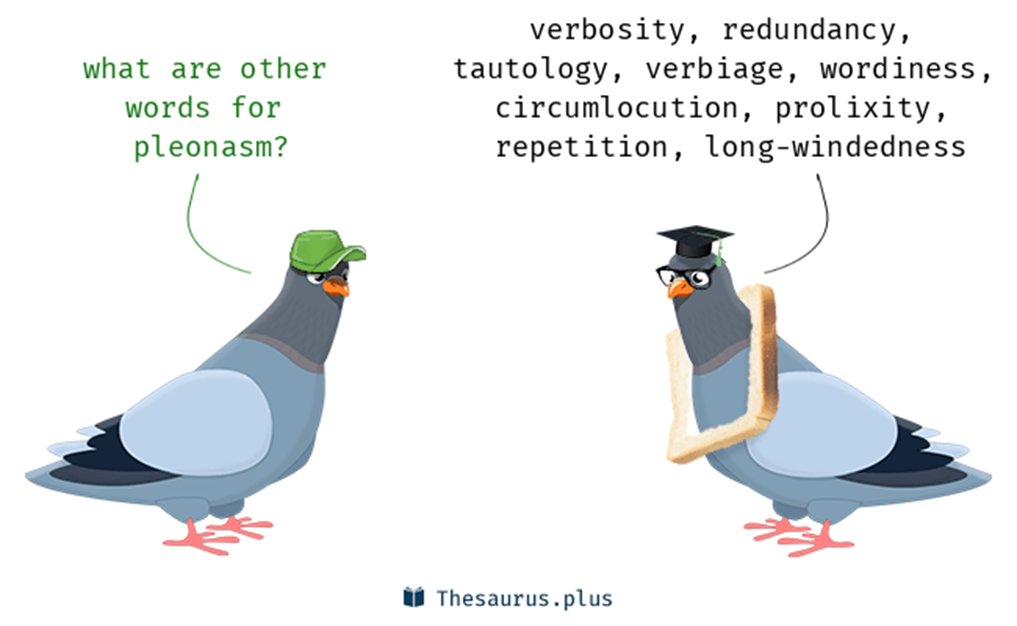 Image credit
Synonyms of Pleonasm:
verbosity, redundancy, repetition
verbosity: the pedantry and verbosity of his public speeches.
redundancy: The teachers' redundant speech consisted of her saying the same thing over and over again.
repetition: He could have cut much of the repetition and saved pages.
Source:
Thesaurus for pleonasm from the Collins English Thesaurus
![](https://steemitimages.com/DQmPfhFo9S![][Image credit][Image credit]
Image credit
"The reason for his odd behaviour was that he was not sure of himself" is correct; if you said "because" instead of "that" the sentence would be pleonastic. All good writers repeat words or ideas sometimes, for emphasis or to express emotion; bad ones repeat a thing in different words because using words loosely and vaguely as they do, they don't realize that they have already said it. In which way the following examples is the repetition justifiable and in which is it pleonastic?:
"At her feet he bowed, he fell, he lay down; at her feet, he bowed, he fell: where he bowed, there he fell down dead."
"I don't like my soup too hot."
"He tugged and jerked in vain, but he could not get it loose."
" Oh make haste! Hurry up! Put a spurt on!"
"He is a monster, in whom the beast has regained the upper hand.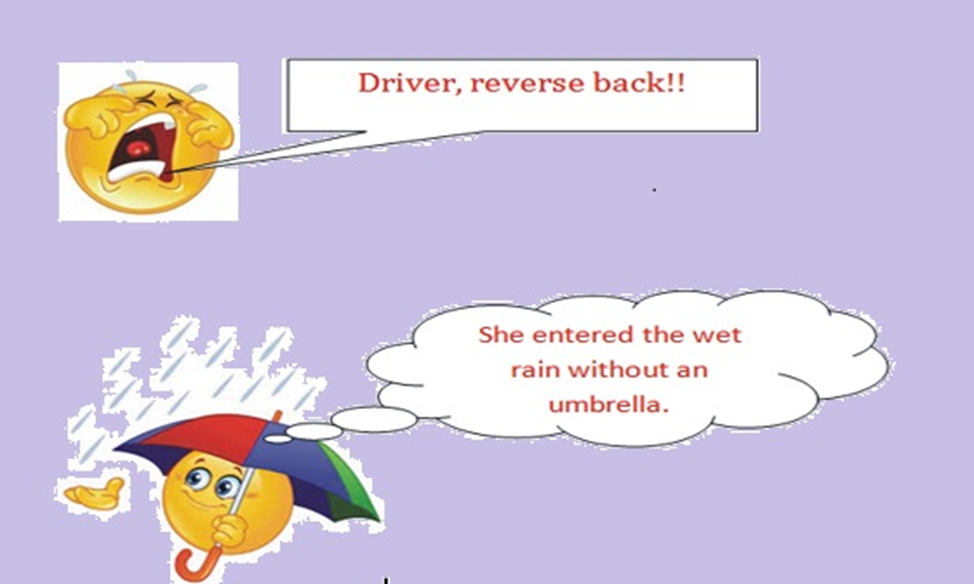 Image credit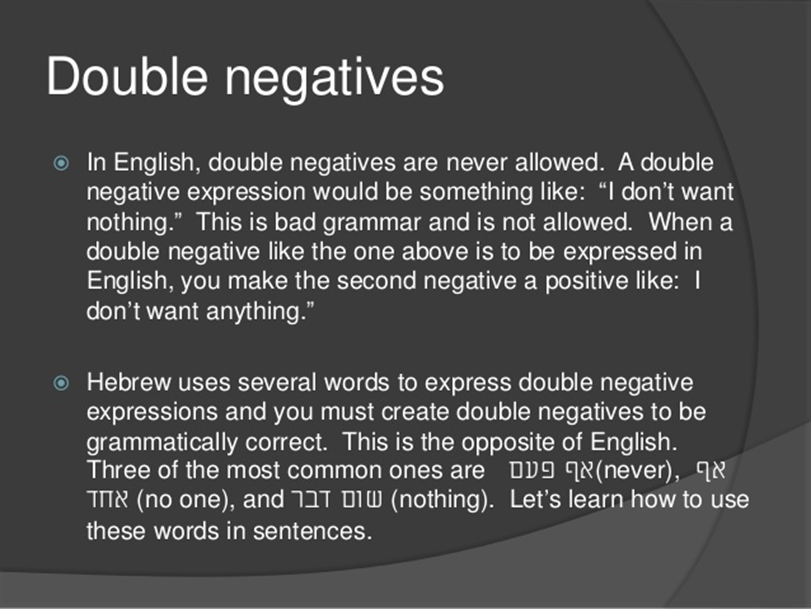 Image credit
Negatives
A double negative is a statement containing two negative words. It is not part of standard English and its use should be avoided.
The use of double negatives in modern English is pleonastic, of course, and since in English one negative is enough to express your meaning, it follows that if you use two, you say the opposite of what you mean: "I didn't do nothing" means "I did do something." Only the illiterate don't know that, but mistakes are more common in more complicated sentences, e.g. "I shouldn't wonder if you weren't right," when what is meant is: I shouldn't wonder if you were right," "I shouldn't be surprised if the king didn't feel he had as much right to live his own life as anybody else": what would not surprise you is that he did feel it.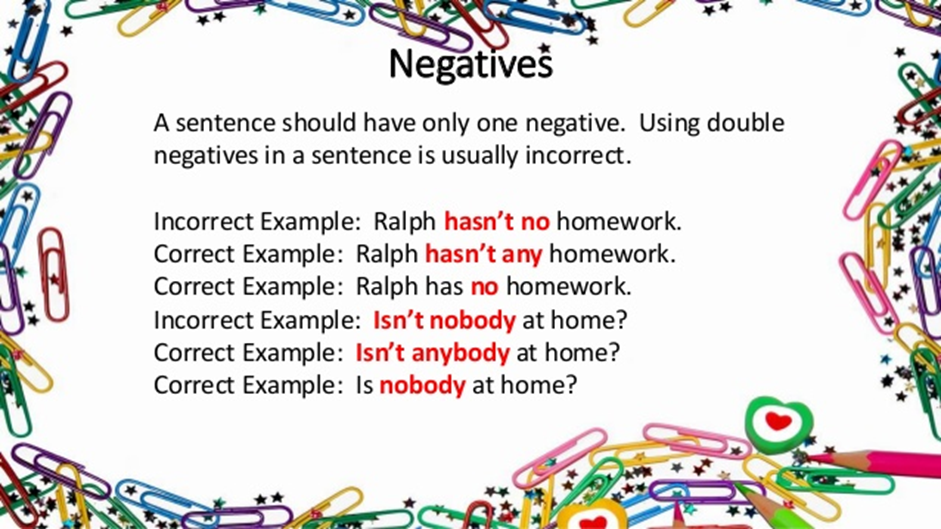 Image credit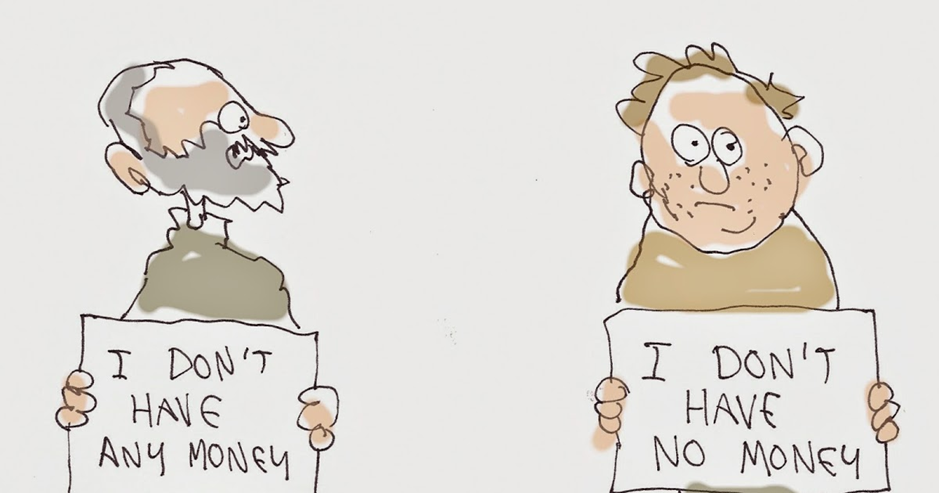 Image credit
Source: English Grammar: EBH Joubert