I never knew this about eagles but I found it very interesting.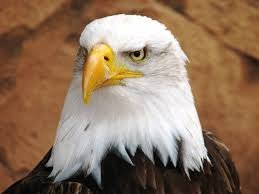 image source
In the bible it says that man can live up to 70 years.
Some of us are given longer time, and that is what we should teach our children.
We do not have control of our lives, but if we live a good life we might have a chance.
The eagle has to go through a painful process to make its life longer.
I did not know this and this video explain it very well.

courtesy of you tube
We must teach our children that life brings things on our path that we have no control over but if we handle it in the right way we will be ready for the rest of our lives.
We as humans grow up and start going on pension. If we are negative and unhappy because this is part of our life we will make it difficult for ourselves.
We have to learn to make changes and except them, these children should also learn.
They must realise that not everything works the way they want it to and for that reason they have to adapt and except with grace.
I am putting this video in here that explain this interesting facts of the eagle and I am sure you will understand and enjoy just as much as I did.
Hope you have a wonderful day from the Wild Coast.