Libation to Love - Maria Retali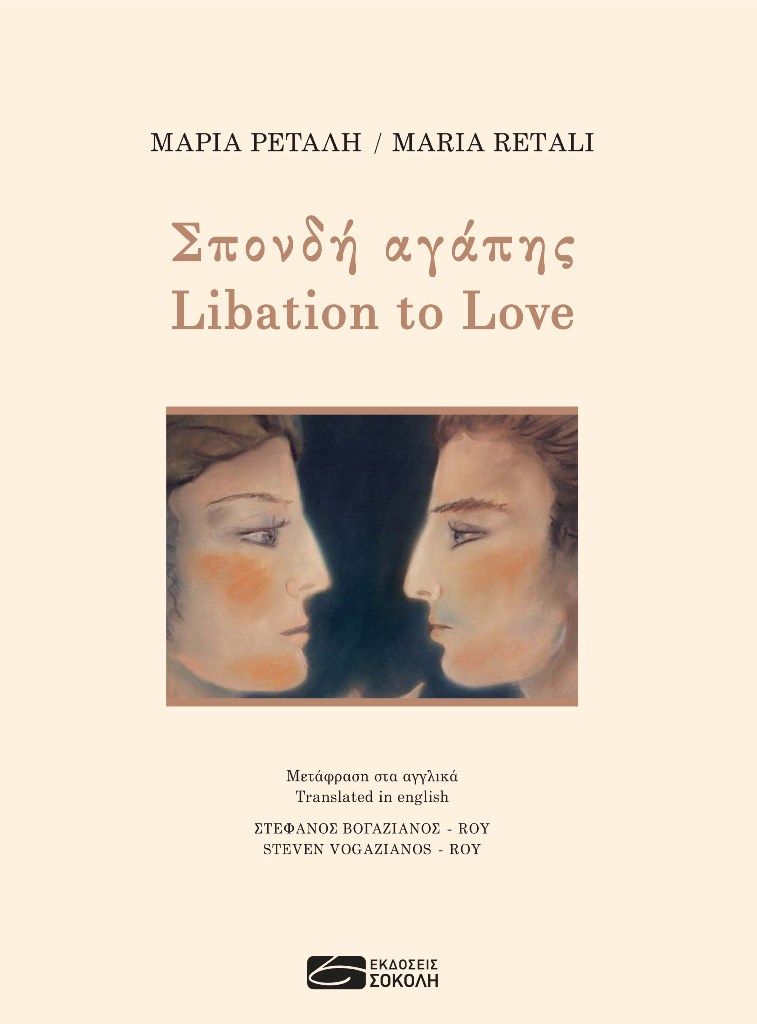 Maria Retali
Translated in English
Steven Vogazianos - Roy





Hello steemians!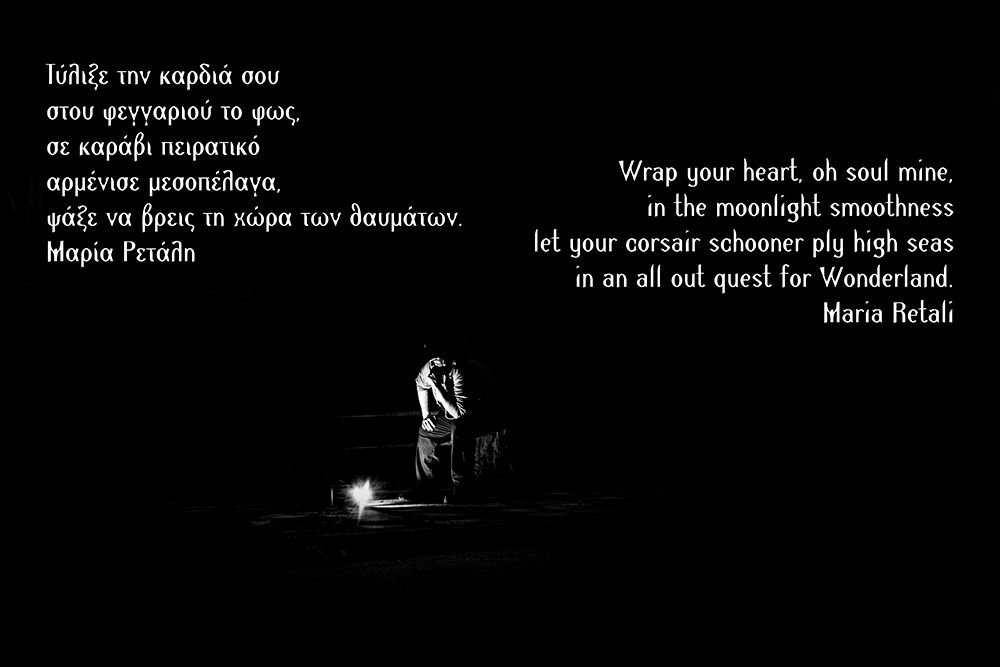 My name is Odysseas Tsouvalas. Everyone knows that I am street art photographer, and I love to reveal my feelings with my photos.
Yesterday I was at an event which was organized by Unesco Hellas (Club of arts letters and sciences of Greece for UNESCO). There was the first, official presentation of poet collection "Σπονδή αγάπης - Libation to love" by Maria Retali.
There were many who spoke about this collection, and they travel us in unknown worlds with their reading.
For me, there is one poem, which spoke to my heart. Title? "ΙΘΑΚΗ - ITHACA"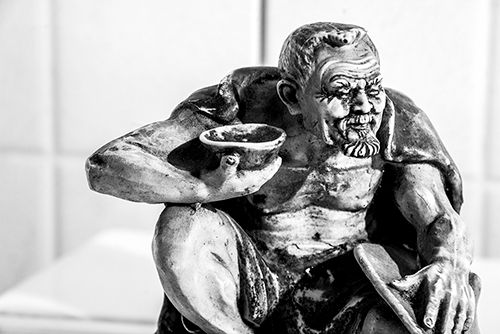 Χάθηκες, ψυχή μου, στον λαβύρινθο,
σε μονοπάτια αδιέξοδα περπάτησες,
πάλεψες σαν τον Δον Κιχώτη
με ανεμόμυλους και γίγαντες.
Προδόθηκες, ψυχή μου,
μα και πρόδωσες, μην το ξεχνάς.
Ο άνθρωπος είναι άγγελος μα και δαίμονας μαζί
φτιαγμένος για το καλύτερο
και το χειρότερο.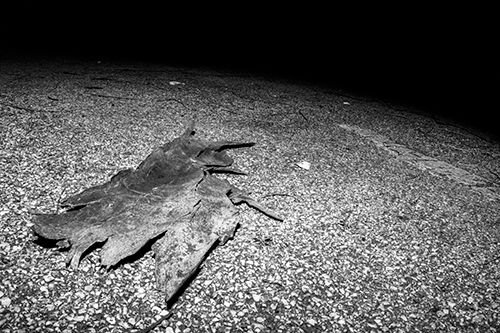 Μάζεψε τις ηλιαχτίδες
της ελπίδας σου, ψυχή μου,
από την πλάτη του μυαλού σου
την αδιέξοδη δραπέτευσε,
τη νεφελόσκεπτη κορυφή κατάκτησε,
απ'το ανήλιαγο κελί των φόβων σου
απόδρασε.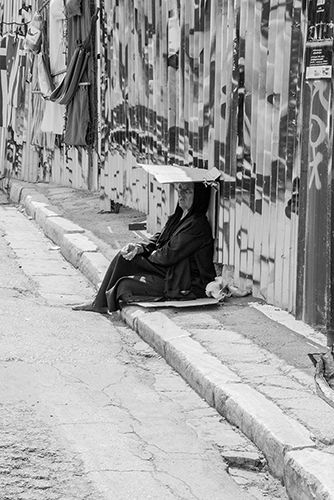 στου φεγγαριού το φως,
σε καράβι πειρατικό
αρμένισε μεσοπέλαγα,
ψάξε να βρεις τη χώρα των θαυμάτων.
Η ζωή τα έχει όλα,
φως, σκοτάδι, θάνατο,
αγάπη, προδοσία, δημιουργία
γιατί όλ' αυτά χτίζουν τη μακριά
μα κι όμορφη για την Ιθάκη ρότα.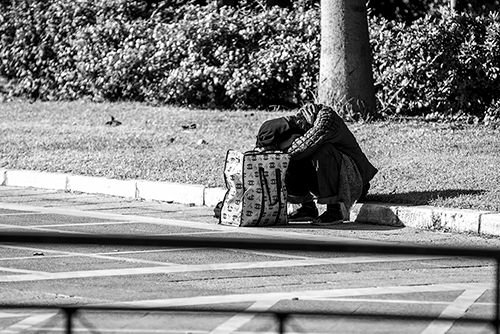 Lost, oh soul mine, you were
in a maze,
in blind alleys you walked,
you strove gallantly, in a wise quixotic,
against windmills and trolls monstrous.
Betrayed you were, oh soul mine,
yet you also betrayed. This much always bear in mind.
Man is both angel and demon
for the sublime and the atrocious crafted.
Together draw the sparkling beams
of your hopes, oh soul mine,
break through the deadlock
of your mind's delusion,
the cloud-cloaked summit conquer,
from the sun-shunned dungeon
of your fears escape.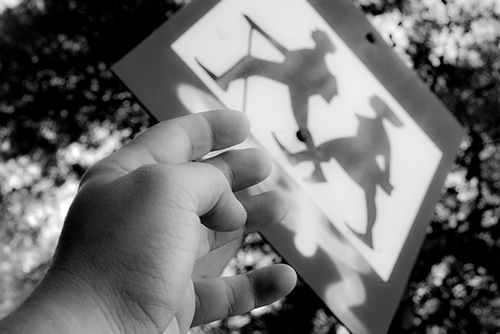 Wrap your heart, oh soul mine,
in the moonlight smoothness
let your corsair schooner ply high seas
in an all out quest for Wonderland.
Life, oh soul mine, is a deal that includes all,
light, darkness, death, love, treason, creation
cause it's all these that make up the long,
yet worthy route to Ithaca.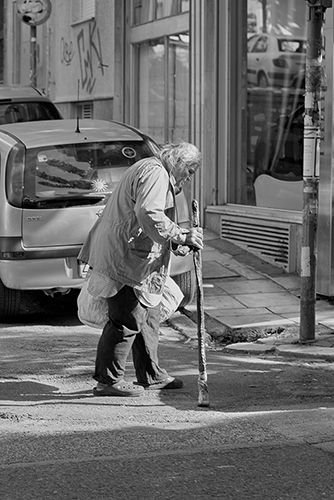 Poems by Maria Retali
Translated in english by Steven Vogazianos - Roy
Photos by Odysseas Tsouvalas