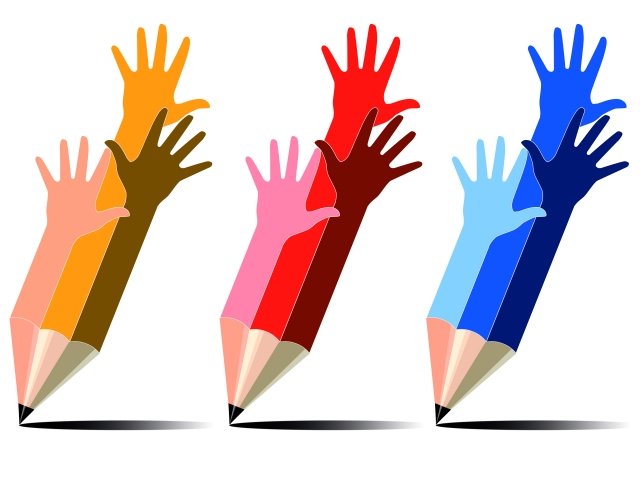 Welcome to the Philipino community! Due to the recent developments on Steemit we would like to support the Philipino community the best we can!Just remember to use the steemiteducation tag so that we can resteem your posts.    
Here are some fun facts!
Did you know that there are approximately 63 million teachers in the world?
Teachers make 14 % less than people in other professions with the same level of education.
On average teachers work about ten hours per day.  
The most common reason that teachers leave the profession is because of a low salary. 
The stress level of teachers can be compared to those in jobs like pilots, air traffic control and firefighters.
At least 20 percent of teachers have a second job!  
Do you even grasp the concept and realize to what extent steemiteducation can benefit a platform such as Steemit?
We started this @steemiteducation account  to help promote ALL educational content.  If you are an educator and  you feel that your post could benefit a student or a teacher, please feel free to add the link in the comments of this post.  We search high  and low for all education posts BUT we need your help! Great teachers  are NOT only educators they are also great motivators.  If you have a  friend that is a teacher, urge them to open up a steemit account and let us help them make a success!  All they have to do is to write educational content and use the steemiteducation tag to make it visible  for us to see.  We will resteem and support these posts the best we can.  
We recently opened a chat room on Steemit chat and if you want to contribute and help to make a difference, please join us there.  You can also drop your links in the education-trail tab on the Discord channel.  Just follow this link.  
Please consider supporting the other quality posts in this channel even if it is not the subject you teach. THE MAIN GOAL OF THIS ACCOUNT IS TO PROMOTE EDUCATION!  
Below is a list of our 5 top educational authors of the day. We believe  that these authors did a great job, and deserve some more exposure!     
https://steemit.com/steemiteducation/@hanshotfirst/two-heads-are-better-than-one-co-teaching-in-the-high-school-classroom
https://steemit.com/steemiteducation/@bigbear/the-3-p-s
https://steemit.com/steemiteducation/@cindycam/science-project-in-levels-and-by-ages
https://steemit.com/education/@moelflow/biology-lesson-and-meaning-2017820t22859608z
https://steemit.com/business/@olivercuico/cinemas-and-movie-theaters-how-does-it-work-its-advances-to-technology-and-things-you-should-know-and-probably-don-t-know
PLEASE USE THE STEEMITEDUCATION TAG FOR ALL EDUCATIONAL CONTENT OR EDUCATIONAL RESOURCES.  
Check out our new video and get your friends to join @steemiteducation!!!
We appreciate all the support that we get!  Please consider donating to this account so that we can support more educators.  We can currently support only 15 posts per day but hopefully as the account grows we can support everyone.  
Do not forget to support the other posts in steemiteducation!
If you want to make a difference please follow us :