The EDIT button is one of my favorite features on my Steem Blog. I make mistakes - lots of them. So it is nice to have the ability to change those mistakes so that I can create a better user experience for my readers/followers.
If you are new to the Steem community, there is something very important that you must know. After 7 days (once you receive payout), your Steem posts, comments, and replies are locked forever (cue up the eerie, spooky music now). One more time. After the 7 day mark, you can no longer make ANY changes or edits to your posts.
Do you have a lot of typing and grammatical errors? Fix those mistakes now.
Did you go off on a drunken rant? Go back and make some edits.
Did you hurt someone or speak too harshly on your Steem blog? Make amends now, before it is too late.
The beauty of the Steem blockchain is that our work will be recorded and saved for as long as mankind is on this earth. The curse of the Steem blockchain is that our work will be recorded and saved for all mankind to judge and rebuke.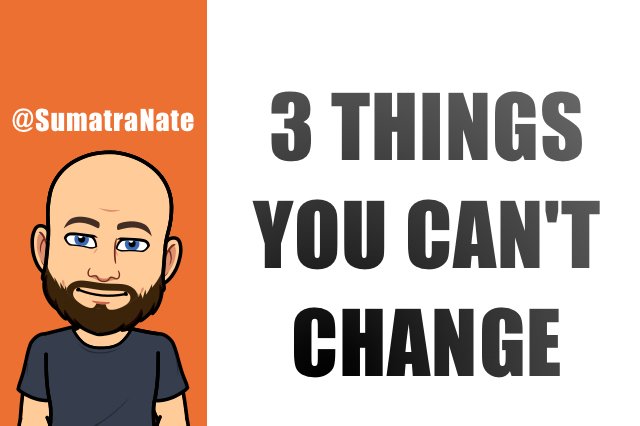 3 Things You Can't Change After You Click the Post Button!
1. You Can't Delete Posts.
Once you click the POST button, you have a post - plan and simple. There is no UNDO, DELETE, or OOPS button.
The POST button is one of the most powerful features on your Steem Blog because it starts a series of events that cannot be changed or that can only be changed for a certain amount of time (usually 7 days).
The Post button (on the Steemit.com interface) is not active until you input at least one tag.



2. You Can't Change The URL of A Steem Post.
Your post's URL is created based on the words you entered as the post title. Once you click POST button, the URL is permanently locked. You can change the title of your post, but the URL will always be the same.
For example, I wrote an article entitled:
Creating Great Content - 4 Things You Should Check Before You Click The Post Button!
But I decided to change the title by adding the word "Steem":
Creating Great Steem Content - 4 Things You Should Check Before You Click The Post Button!
Even though I changed the title, the URL will always be the same.
https://steemit.com/steemiteducation/@sumatranate/creating-great-content-4-things-you-should-check-before-you-click-the-post-button
My example was not too dramatic, but imagine if you wanted to write a post about "Making Extra Money" and instead you wrote "Making Extra Babies." Get my point?
3. You Can't Change the First Tag Of Your Post.
Once you click the POST button, the first tag of your post is locked in. Maybe you picked the wrong tag or maybe you misspelled the first tag. Sorry! You can't change it.
Tags help you tell people what your post is about. And when used properly, tags will help people find your great content.
We cannot afford to lose the impact of one of our tags. They are too important! So be sure type in the correct tag and/or the correct spelling of the tag before you click the POST button.
Final Thoughts
There are a lot of things that you can go back and change after you click the
POST
button, but there are some things that you cannot.
And always make sure that you read through your post a second or third time to check for mistakes. As you are editing your post, ask these questions:
Do I really want to make a post?
Do I like the forever URL of my post?
Is my main tag going to help people find my post?
If you answered YES to the above questions, then click that POST button!
Thanks for stopping by. I look forward to hearing your comments or questions.
---
Image Source: I created the image featured in this post with the help of Bitmoji.
---