Undercoat material 3 glasses of rice (sticky rice) 2 glasses of coconut milk .. top layer material 1 glass of trigu flour 2 gls coconut milk 1½ cup sugar ½ cup pandan leaf water (pandan leaf blender) 1 tablespoon cornstarch 1 b egg A pinch of salt...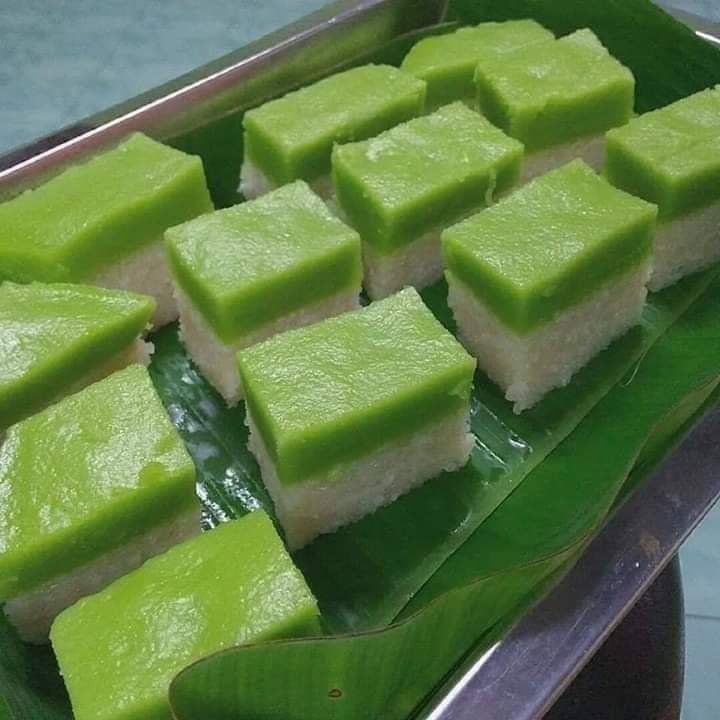 A pinch of salt wash rice (glutinous) soak in 1 hour, put in a tray (pan) pour coconut milk and a little salt .. Steam for 25 minutes, then press until firm and flat ...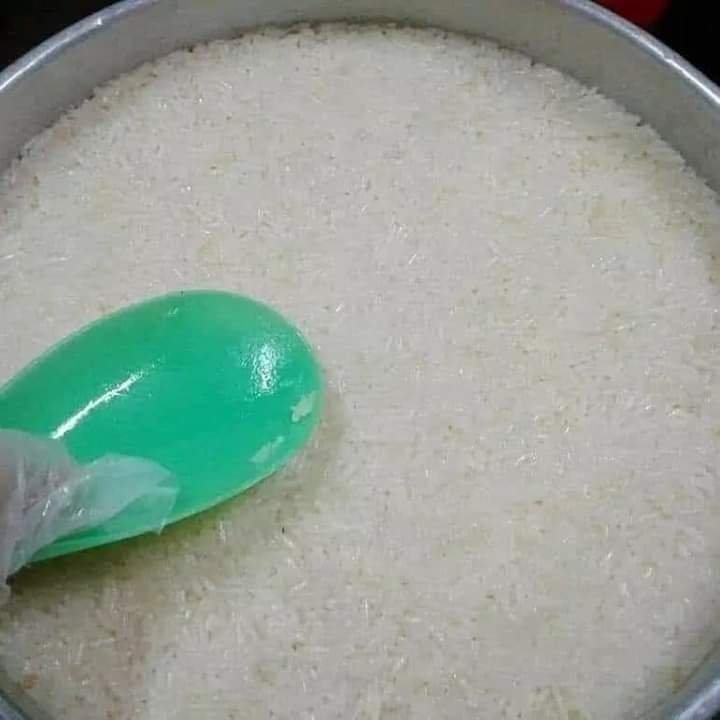 mix all ingredients and blend until well blended. Pour over the rice (sticky rice) and steam once again for 30 minutes. Cover the cover with a cloth, so that the steam does not fall on the cake.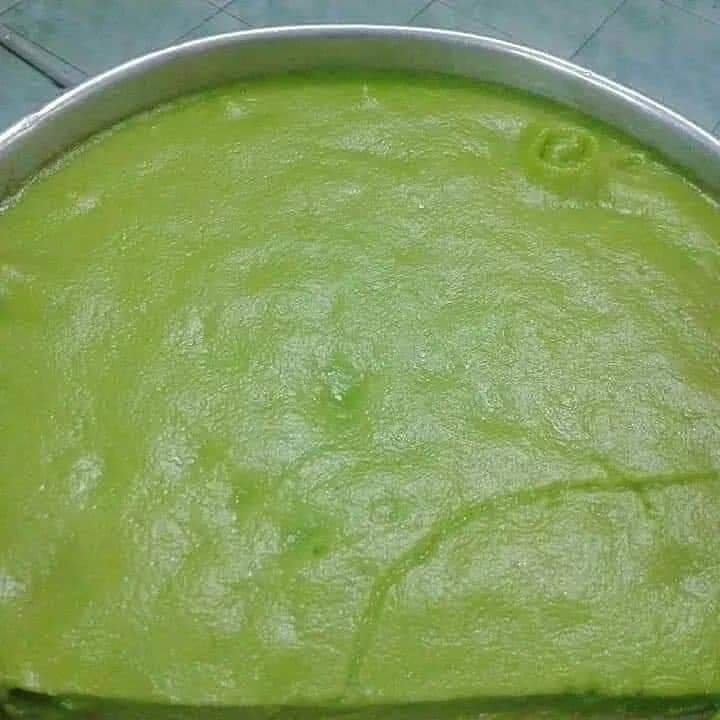 cut into small pieces according to taste, pandan cake is ready to be enjoyed ...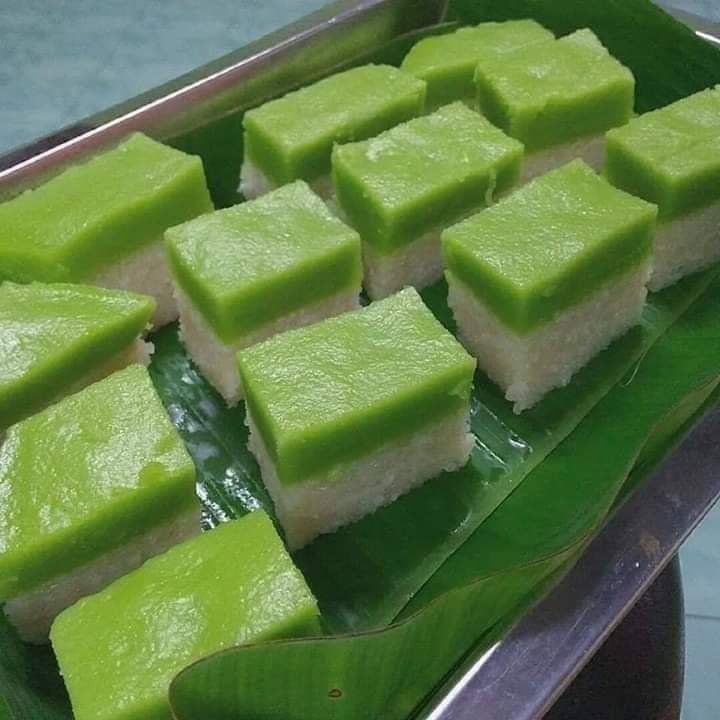 good luck...!!!
@munzil