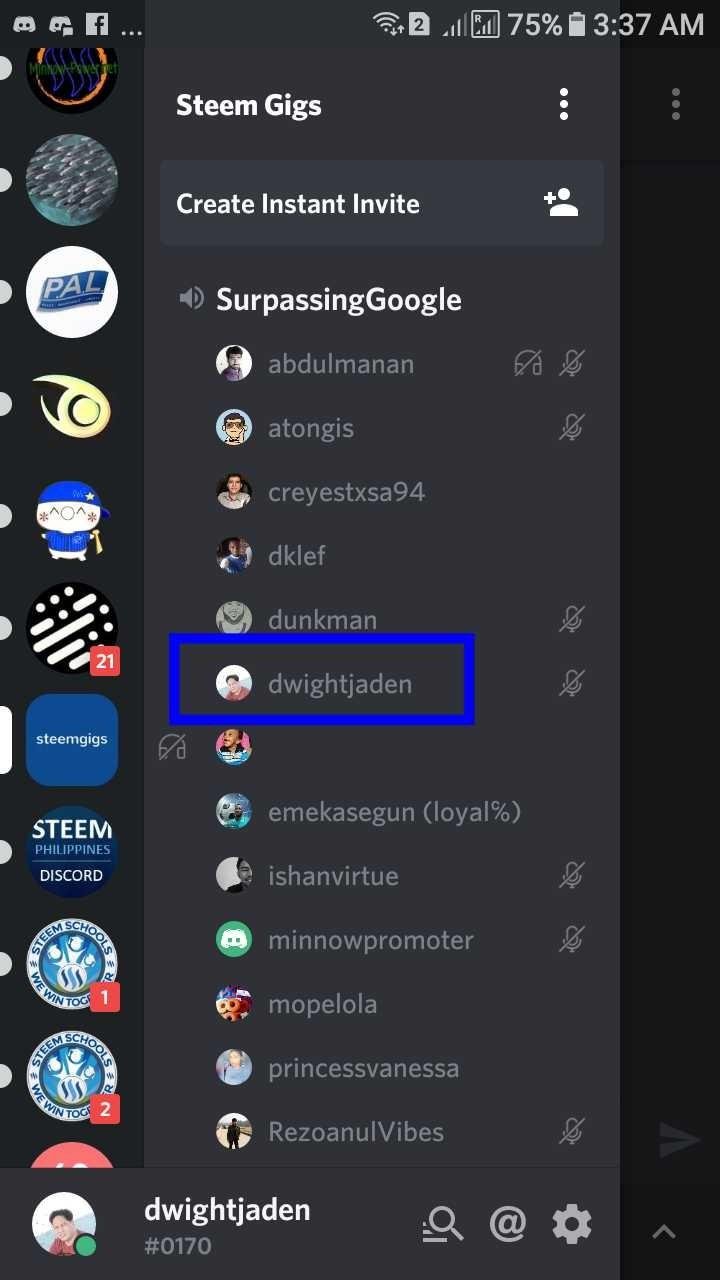 i am perched on steem and i found moon
Hello eSteem and Uloggers family! A very good day to all of you! Guys i have to honestly admit, that i failed to woke up in time, at start of the talk show, "my sincere apology" because my body is very weak at that time due to stomach ache, so i slept very early at 8pm to regain my strength. Before 12 midnight, my wife was trying to wake me up, but both my body and soul are on deep sleep. I just woke up around 3am, then hurriedly join steemgigs talk show, but im already too late. I can hear bro Terry's voice, but its the after party. I have joined the chat with other uloggers, then after that, i decided to back read, and found out many messages from bro Terry. It was like a talk show in type written! Then i took screenshot to all his messages, im thinking about to include it on my post, so others can read it also more easier than going back to read messages.
This is just likely a recording but in screenshots, and done some editing to cut other messages not included to bro Terry's typing, for us to read it more clearly. I also jot down these two messages of him, saying;
"plus according to me, price of the currency isnt a measure of success only in the case of steem for other crypto yes"
"but for me and with regards to steem, i dont measure success with bulls and bears, i use some other animal"
Another words of wisdom from our bro Terry, it's a short message, but its like a brainstorm to me. This man's knowledge is far beyond the moon.
These are all @surpassinggoogle teaching for us. Please kindly read it. Thank you.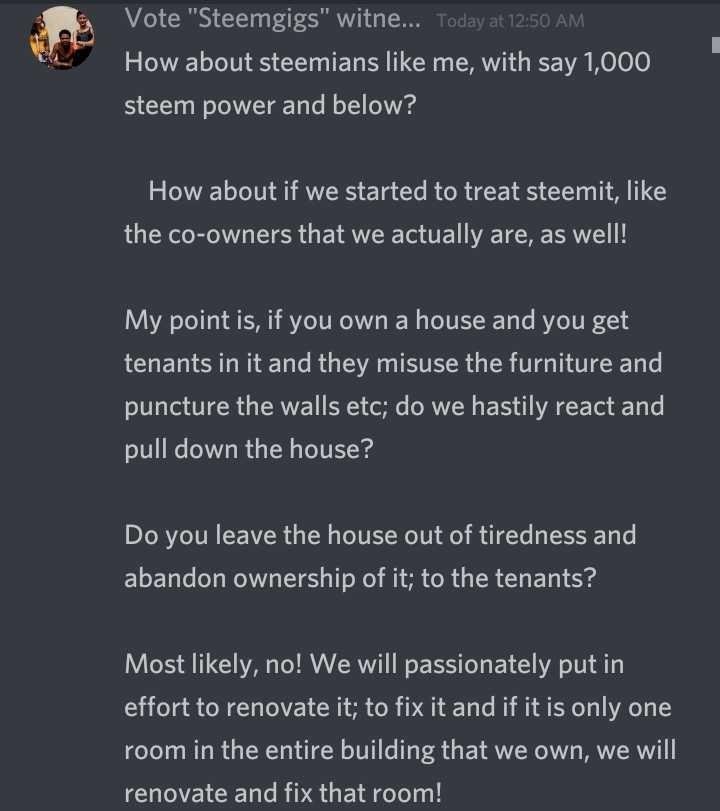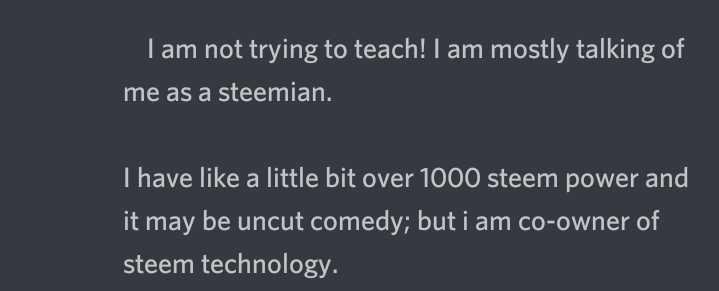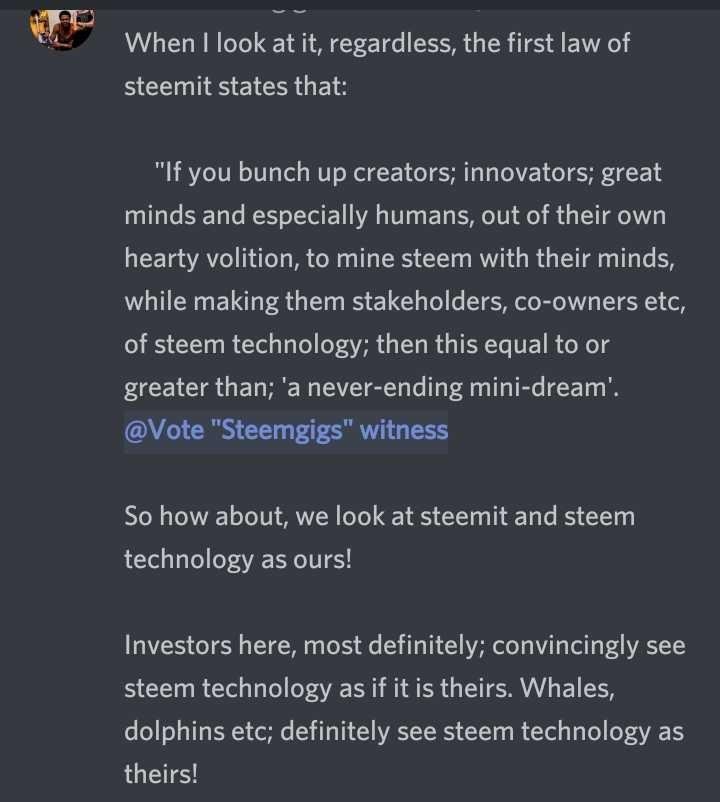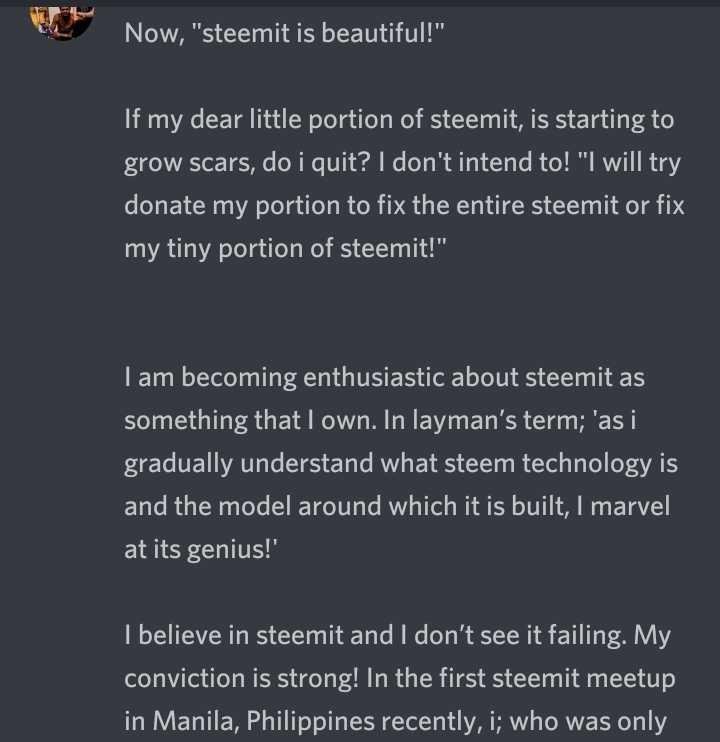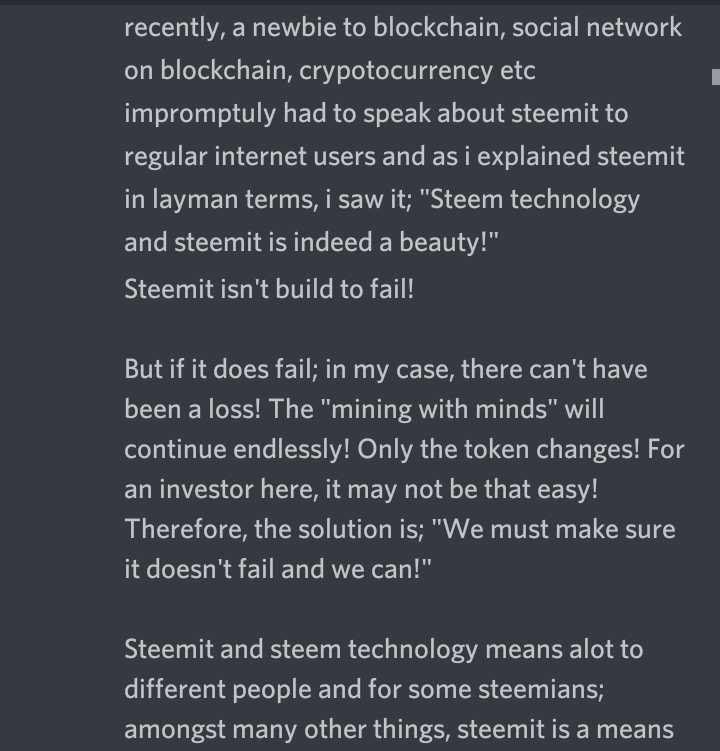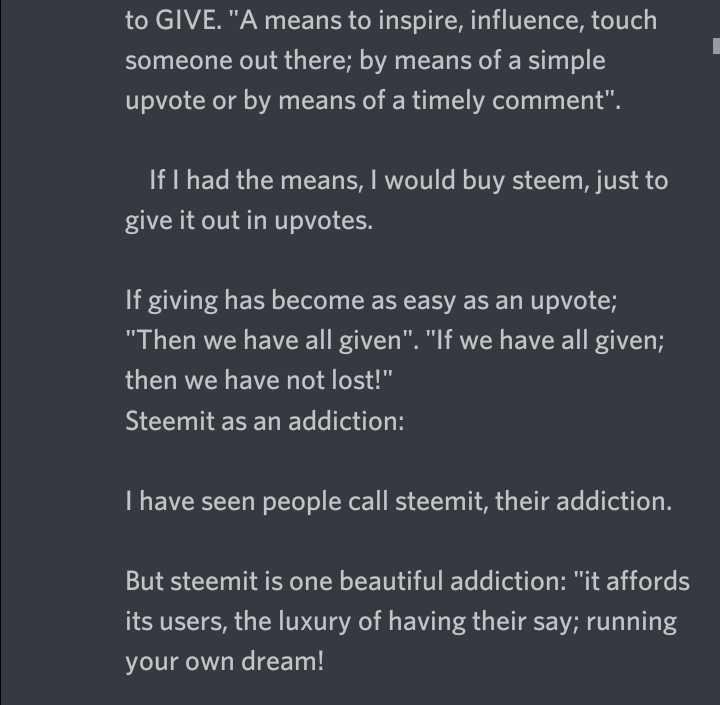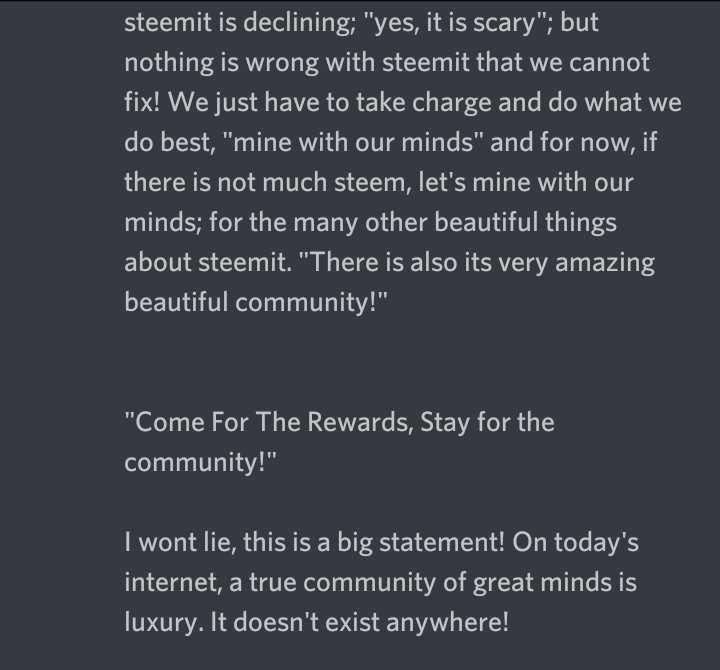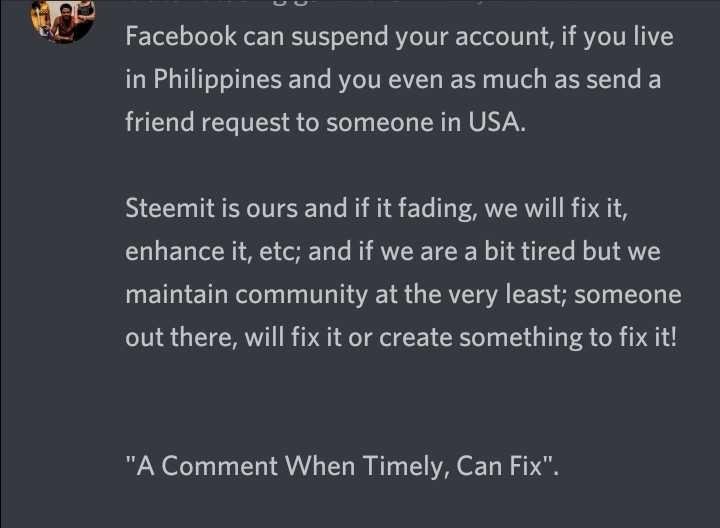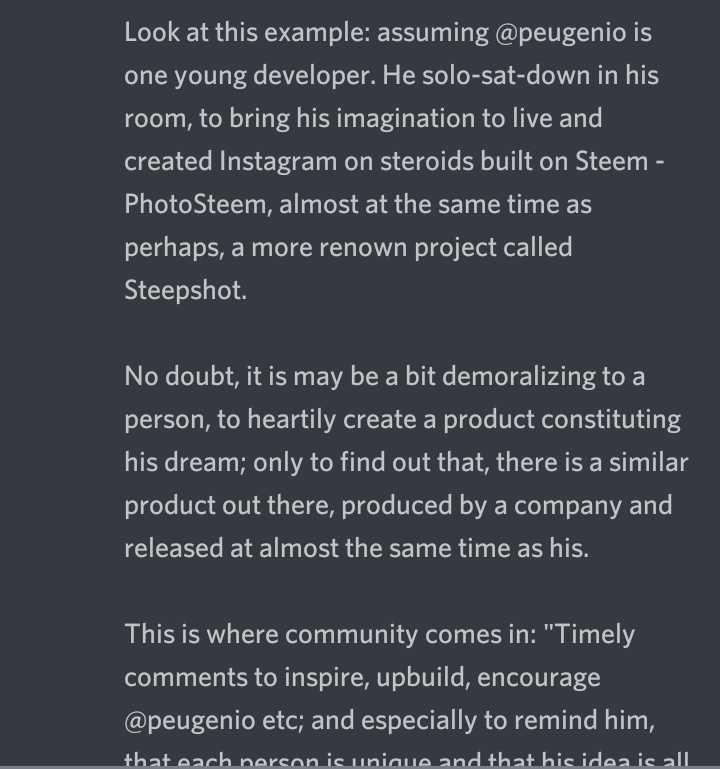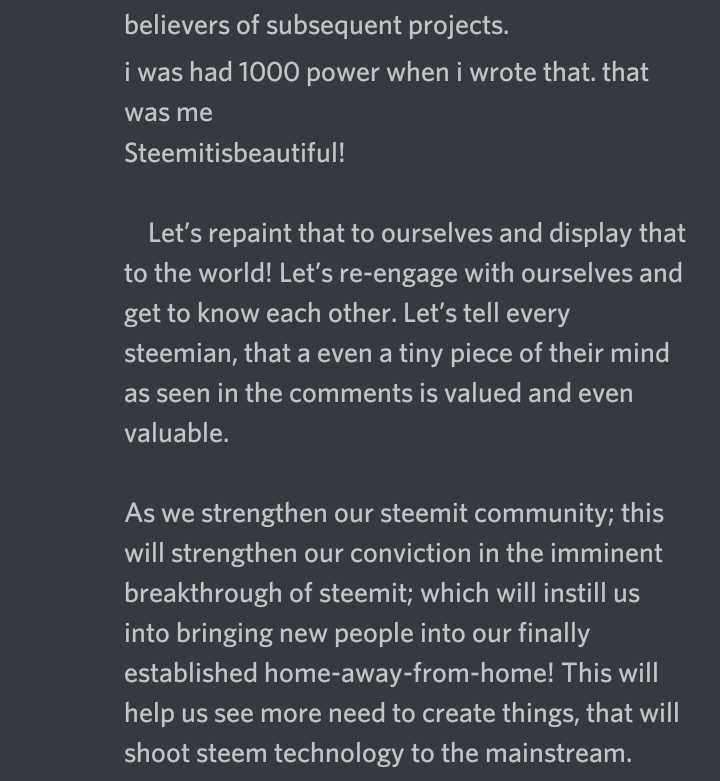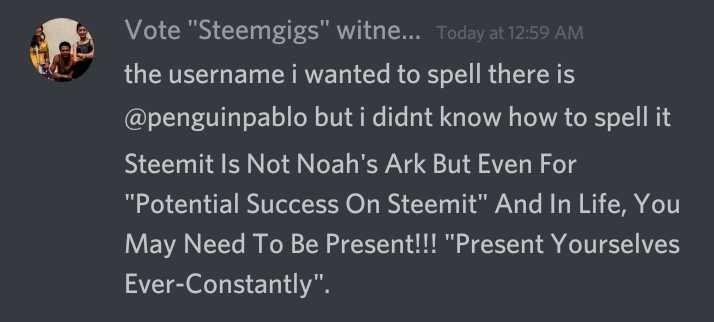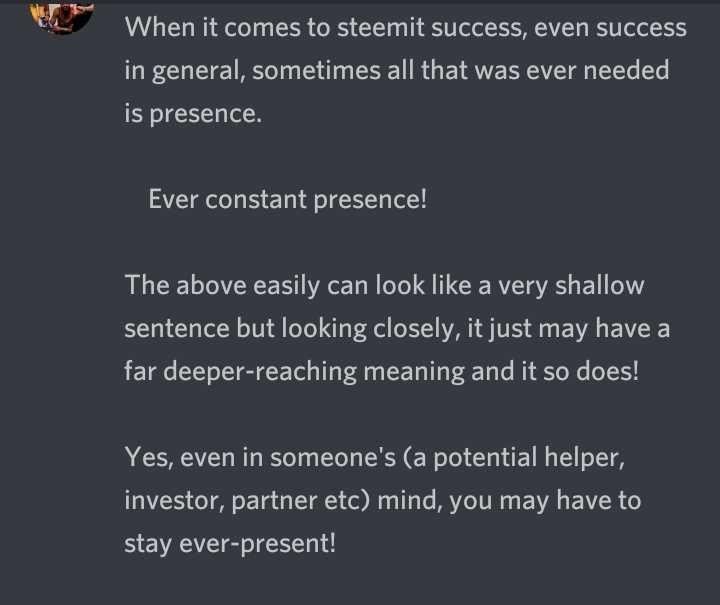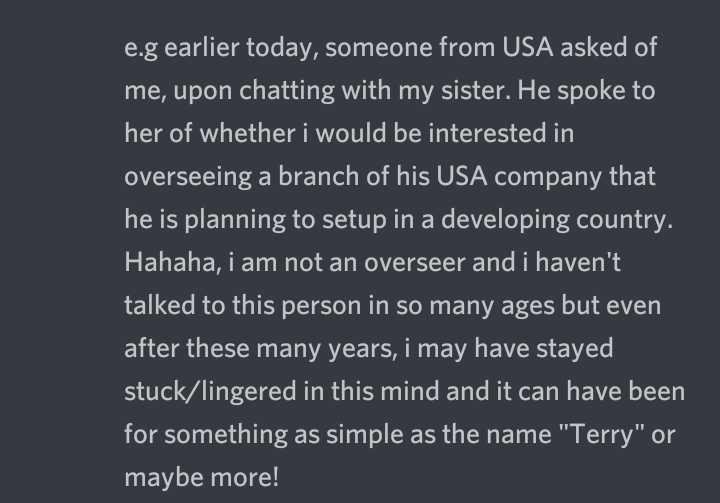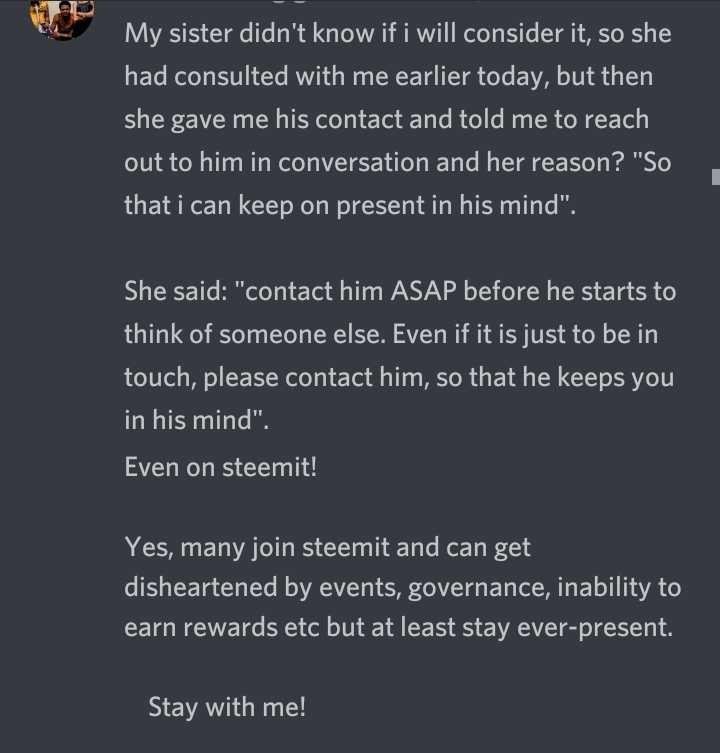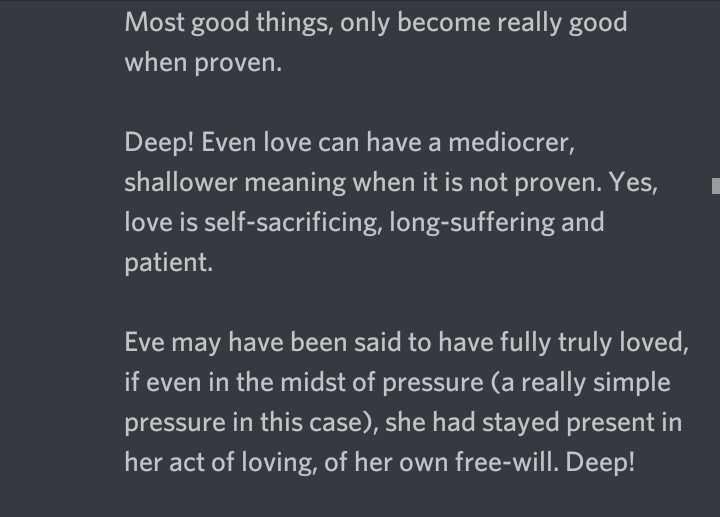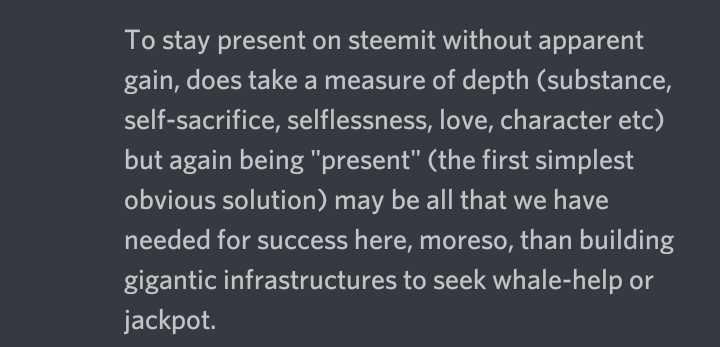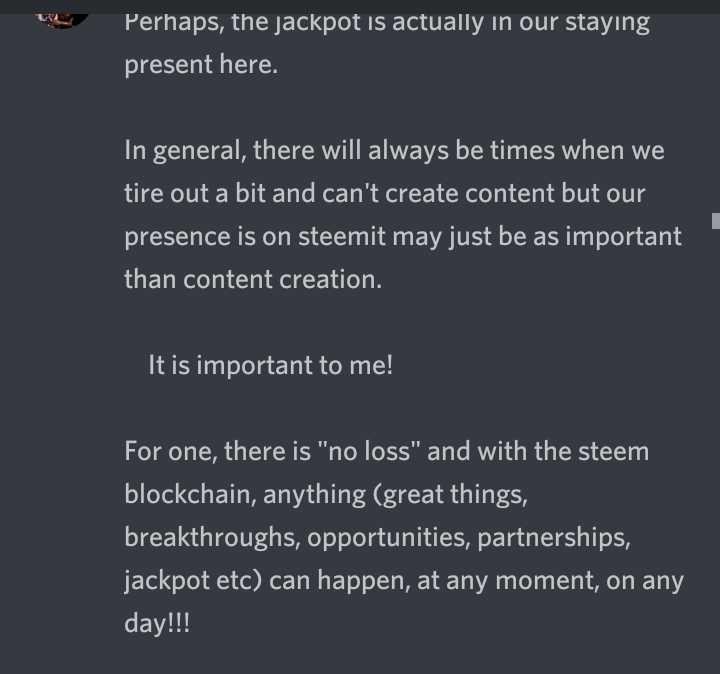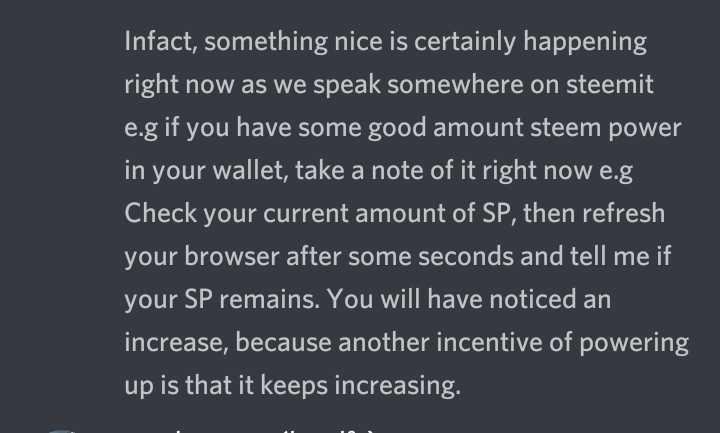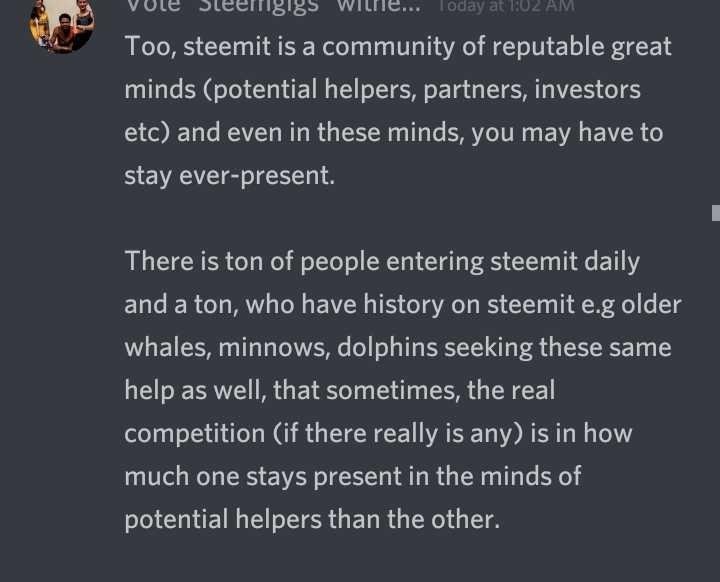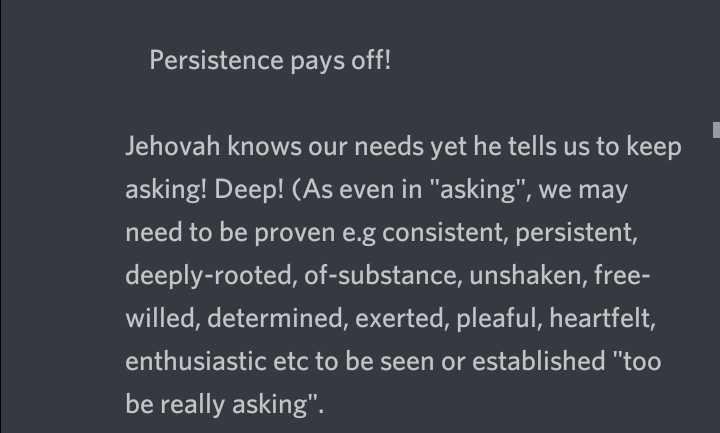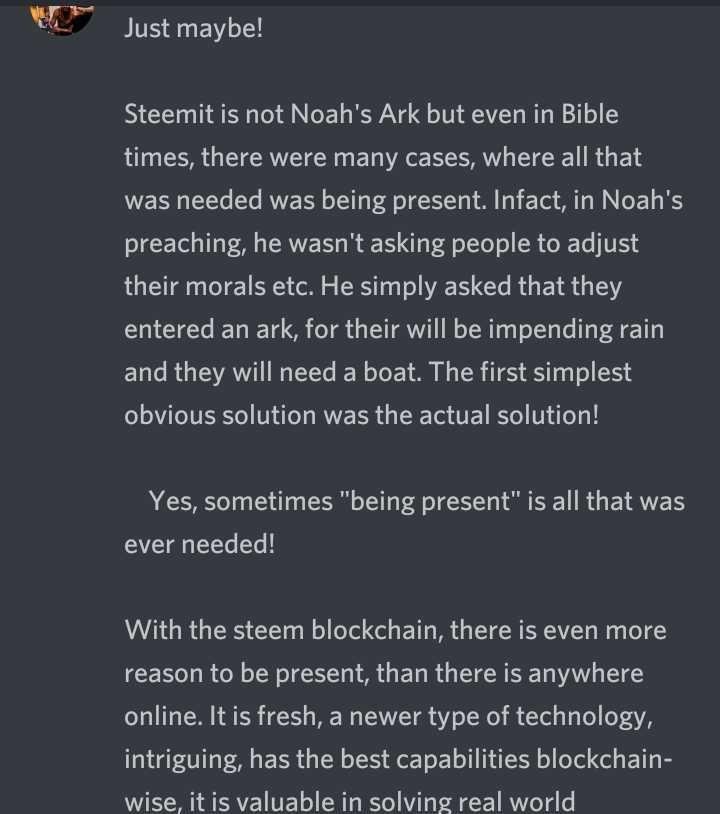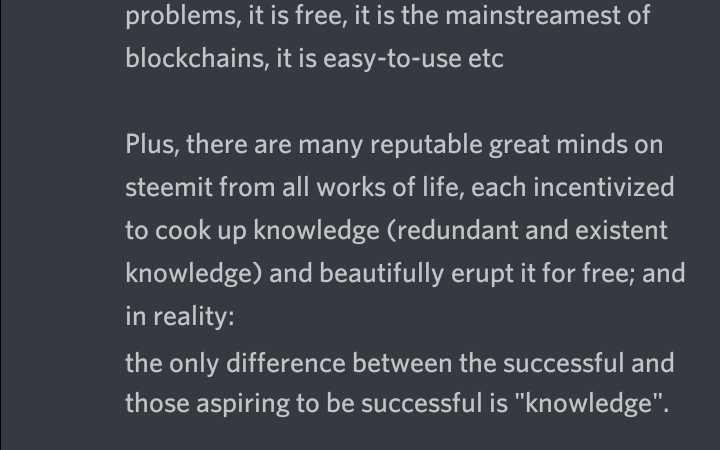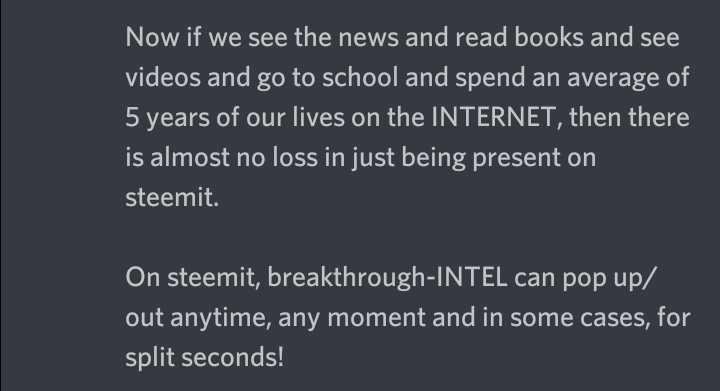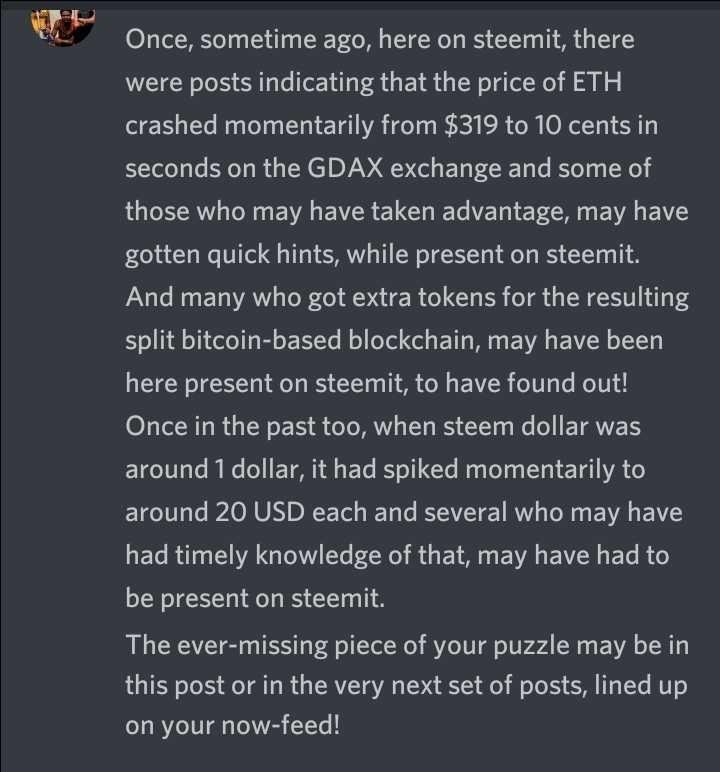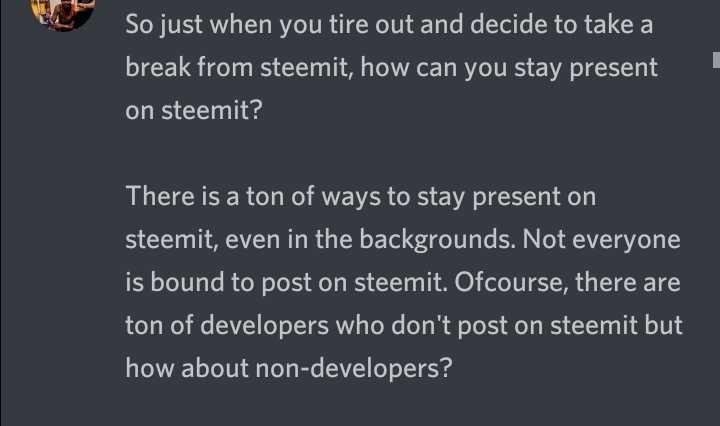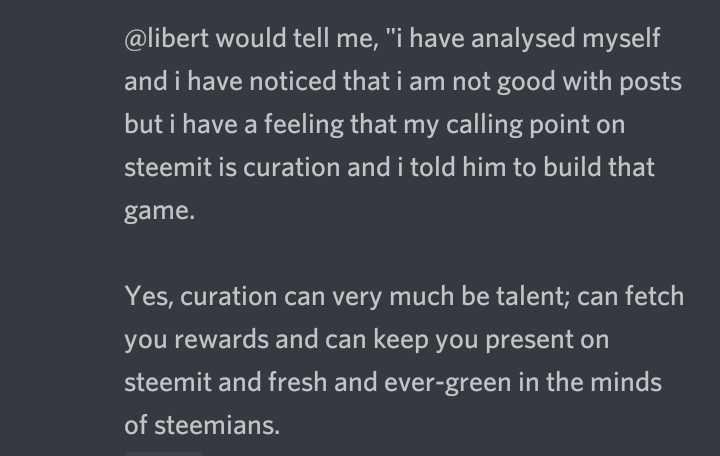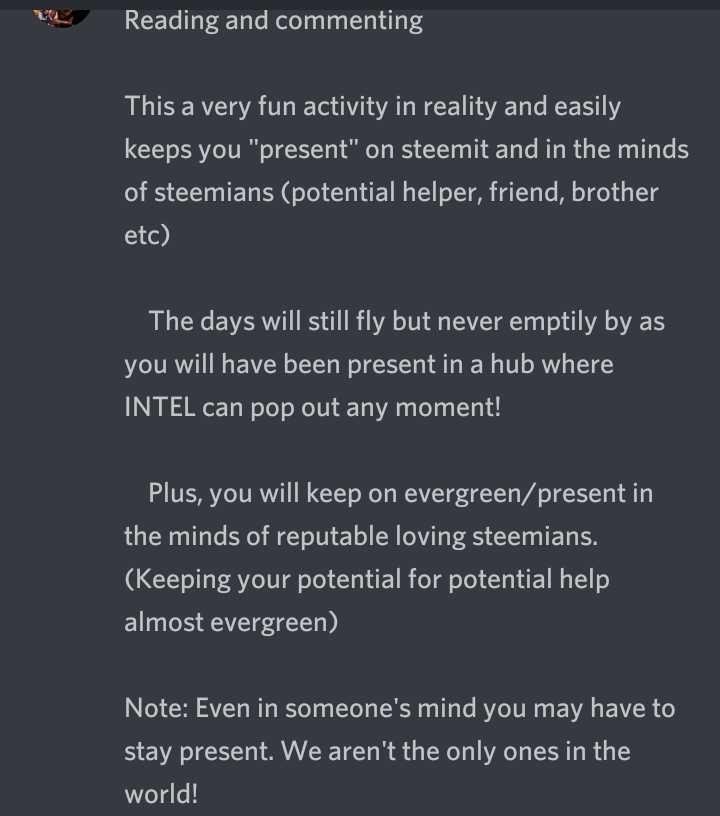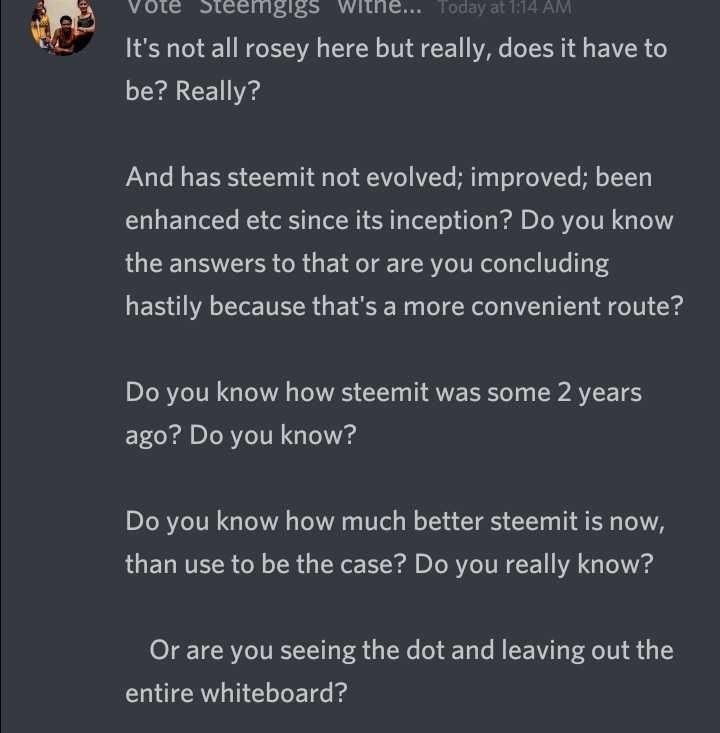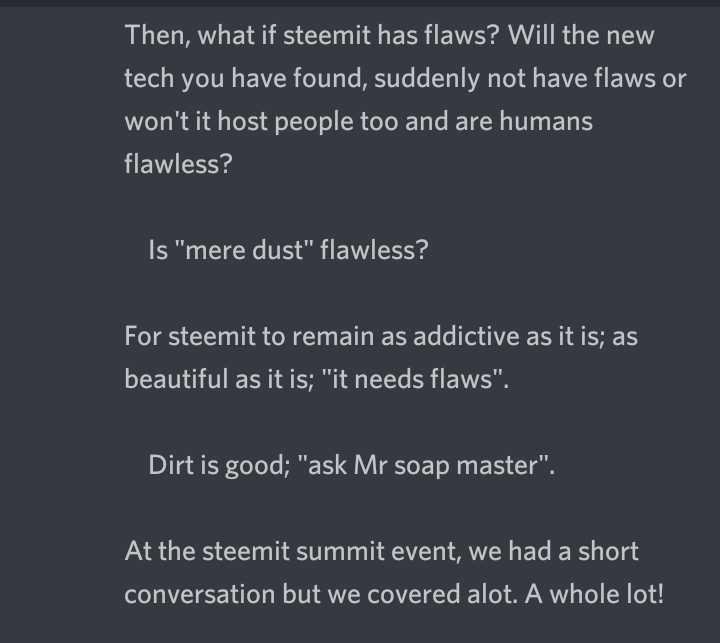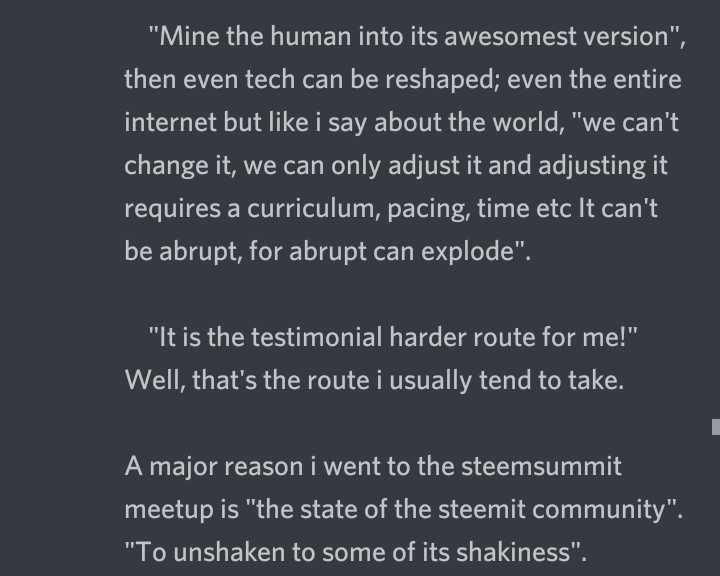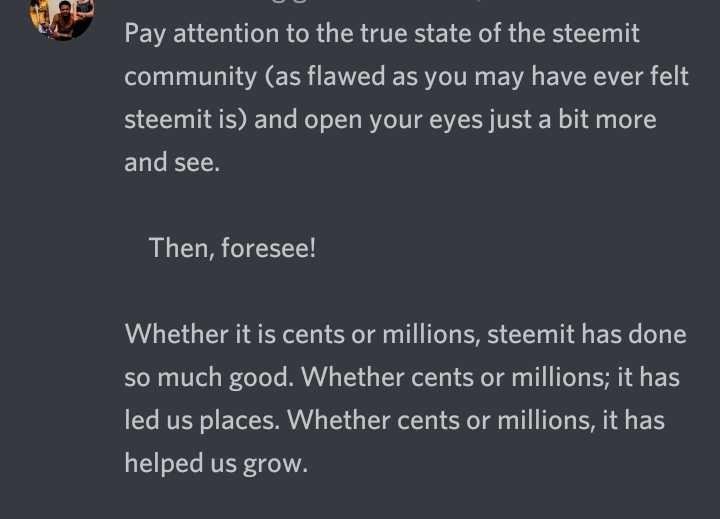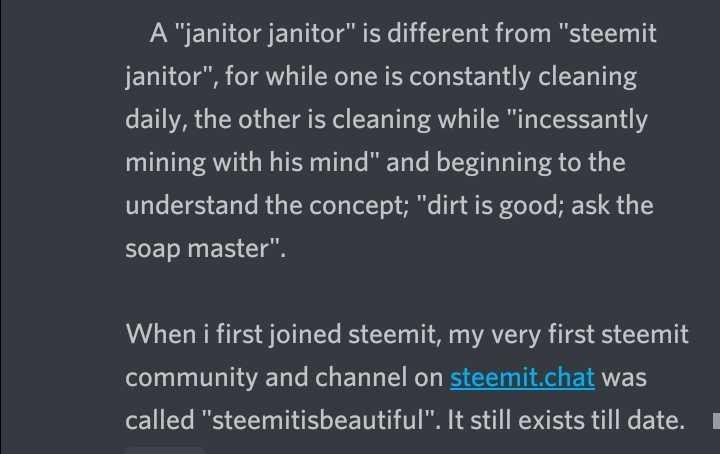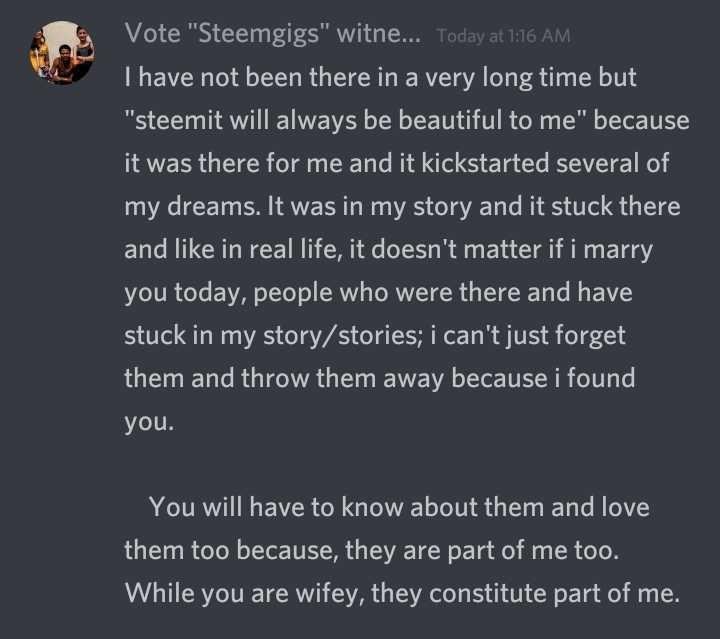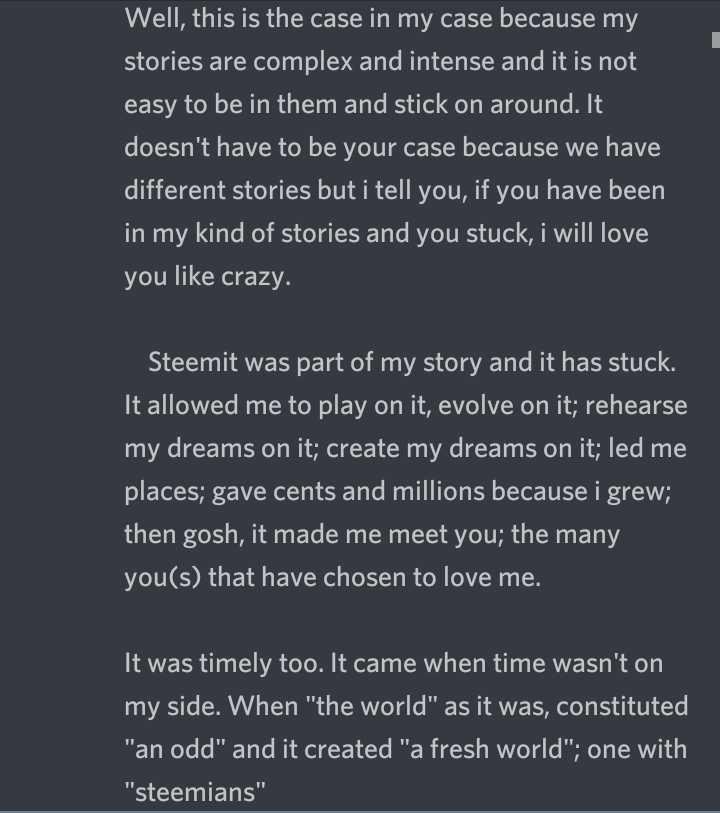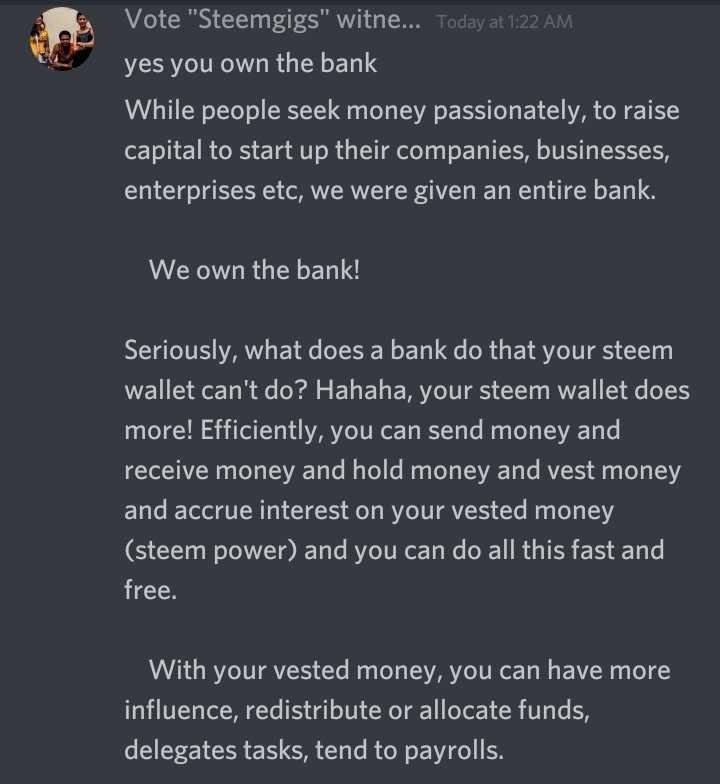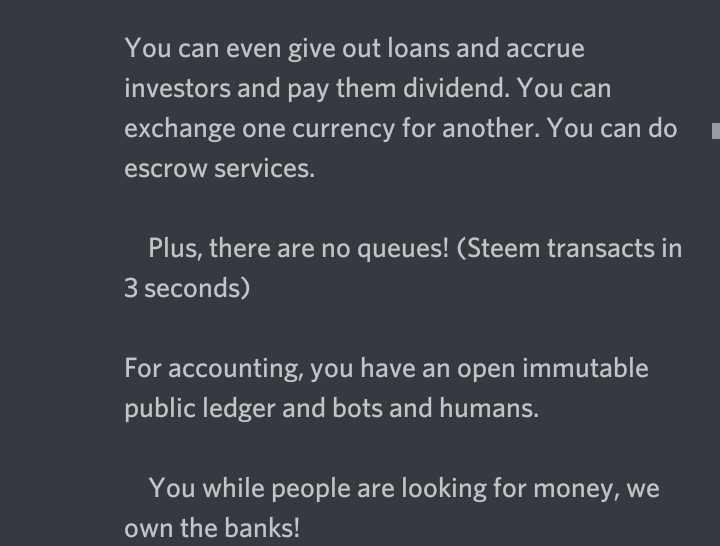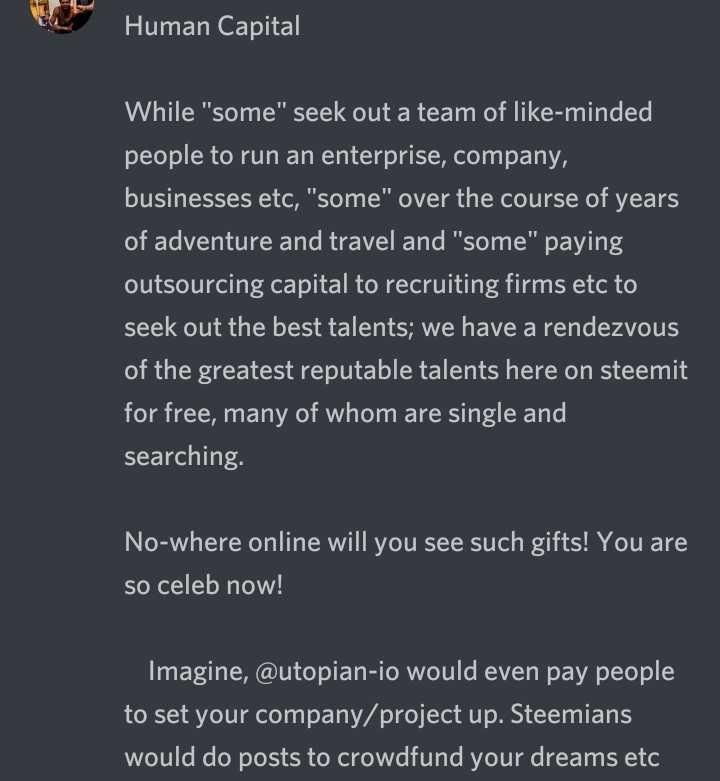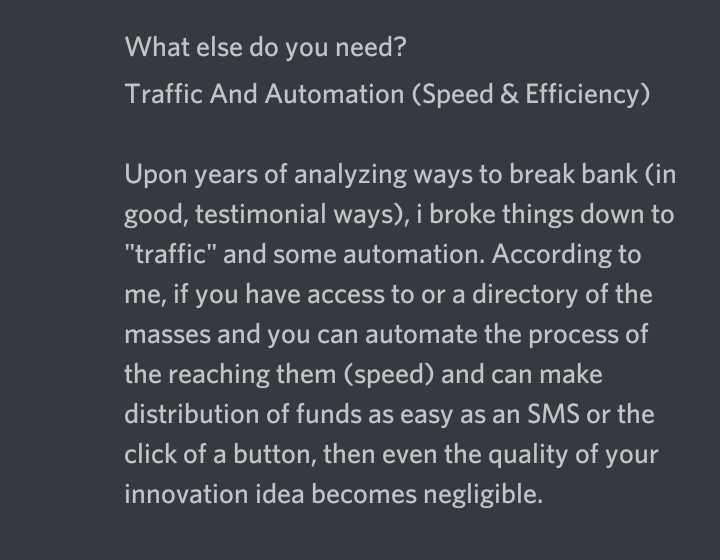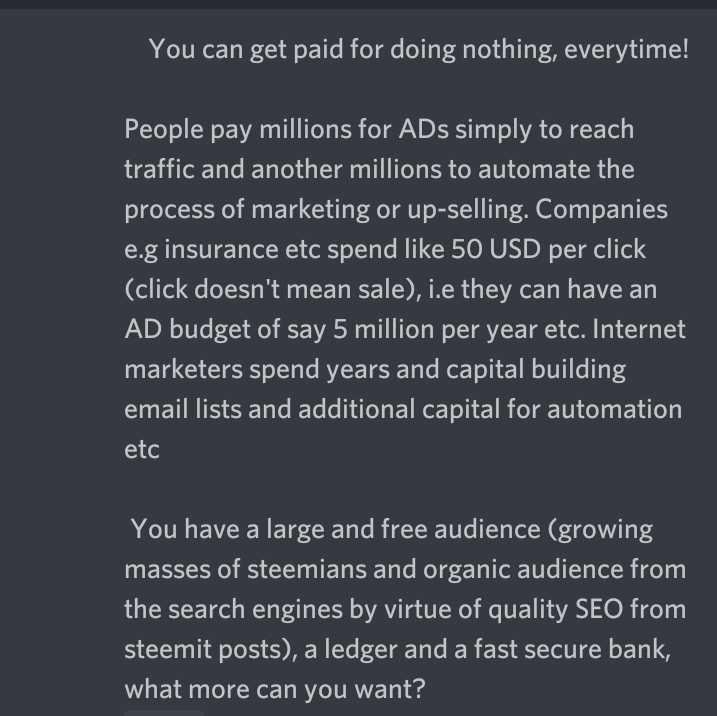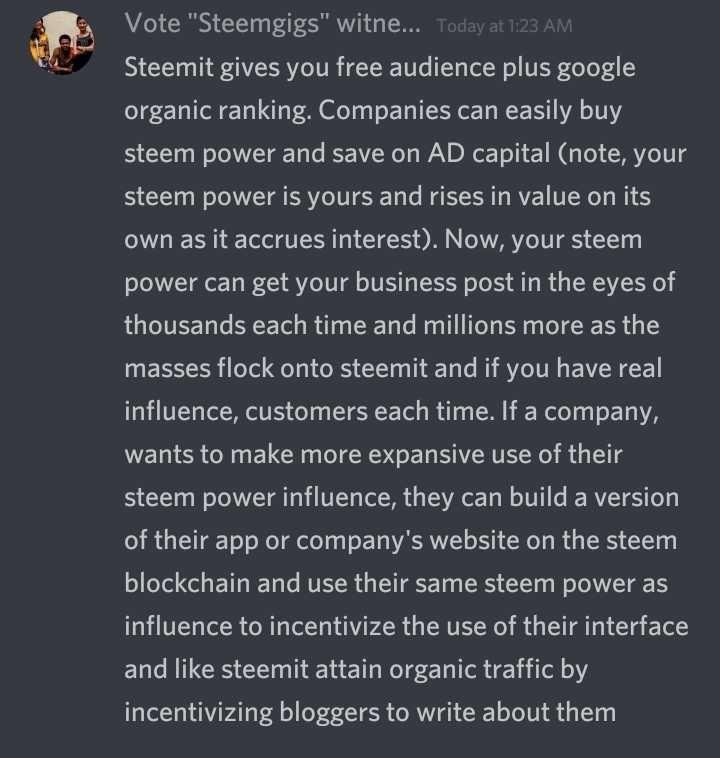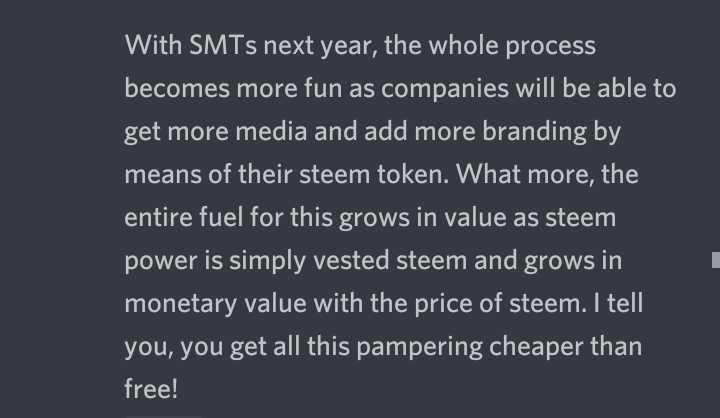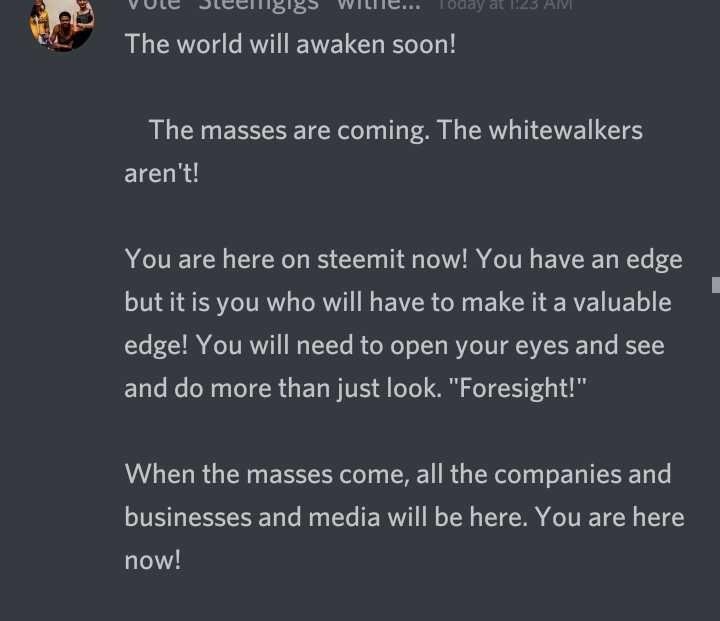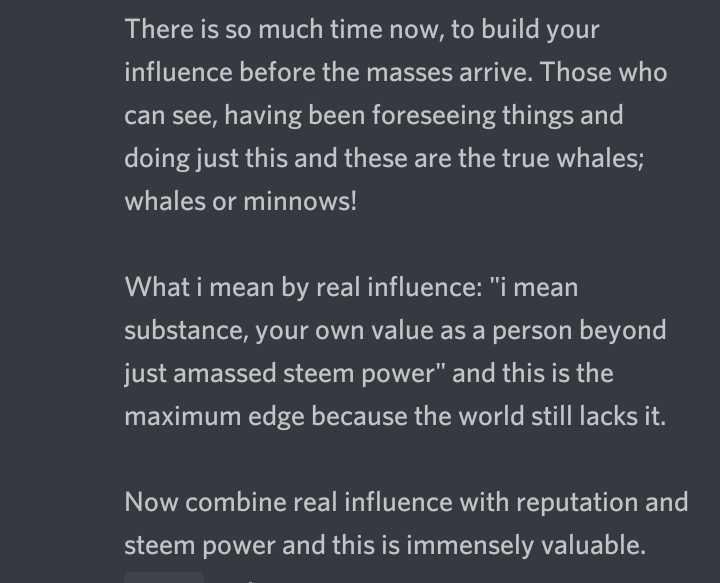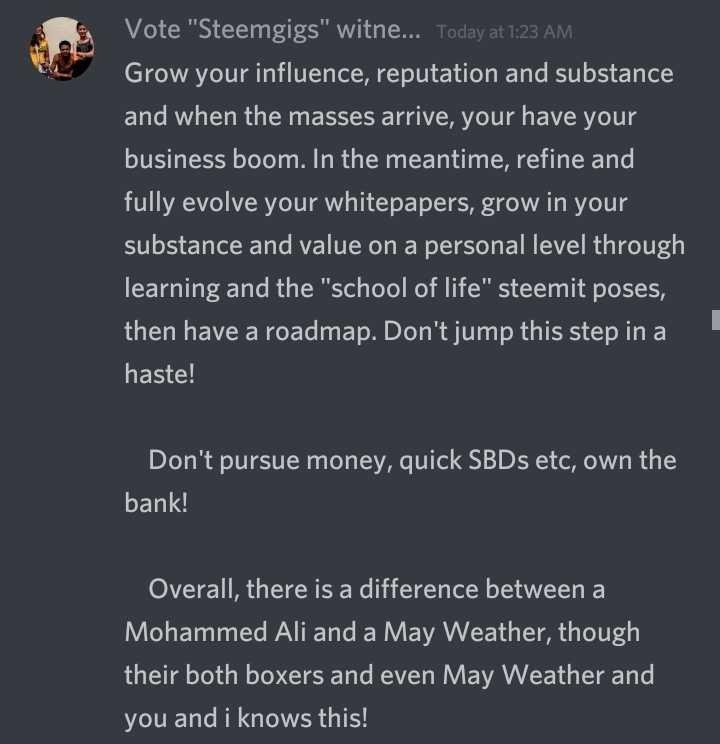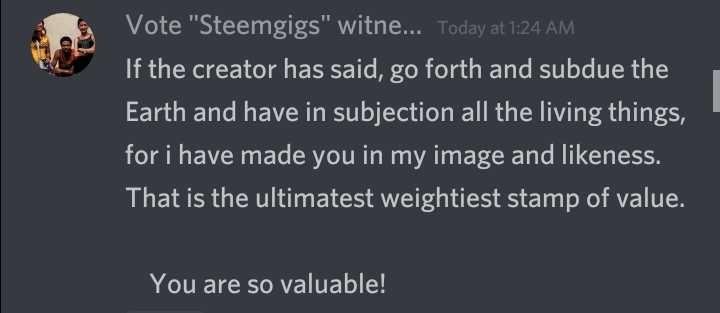 Wow! That is a long way down! You are really amazing bro Terry! Imagine that long messages on typing all of that on the spot, right at that very moment on the talk show, that is trully remarkable! And again, i never never never tired on thanking you, a million thanks to you bro Terry. May Jehovah always bless and guide you.
Thank you guys for reading it! Lets keep on ulogging! Cheers!


To vote witness, simply visit https://steemit.com/~witnesses and type in "steemgigs" into the first search box for witnesses or simply click Here to do it on one click!
If you want @surpassinggoogle to make witness voting decisions on your behalf, simply visit https://steemit.com/~witnesses and type in "surpassinggoogle" in the second box for proxy.