"I am perched on steem and I found moon"
That was the topic in the said talk show. But before the formal talk show has started, @surpassinggoogle posted a post. He even said that he is not sure if he can attend the discussion.
The steemgigs discord talk will happen in a minute (i.e 12 am Sunday Manila time (+8 GMT)), like it always does each weekend. Today though, it is not yet assured that i will be there. If that happens @mermaidvampire and @maverickinvictus will take charge. The topic today is also going to be about steem and taking it to the moon.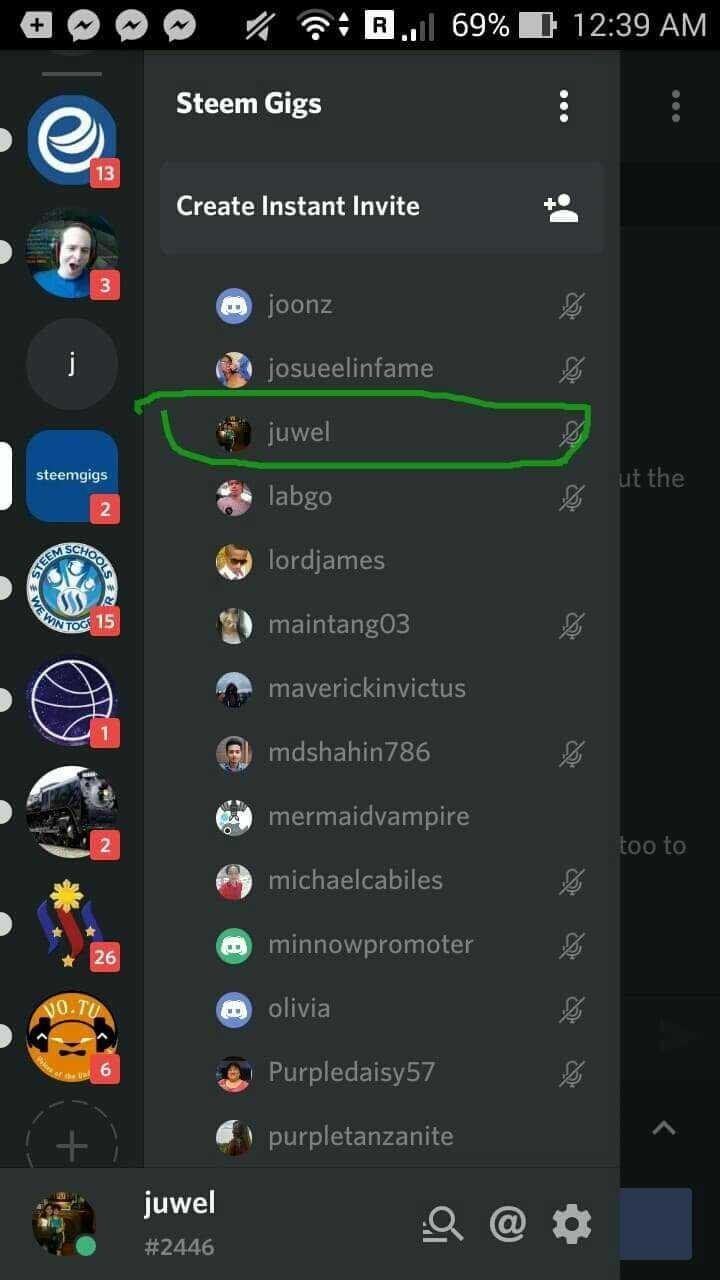 Good thing, @mermaidvampire and @maverickinvictus moderated the talk show. And discuss encouraging words regarding promoting Steemit to other people, if necessary bringing it to the moon. Lol! We can possible do that my investing, advertising and inviting people to register and be a member.
During their discussion, I check on the chatroom of steemgigs discord, @surpassinggoogle has there chatting with some steemians while listening to the talk show.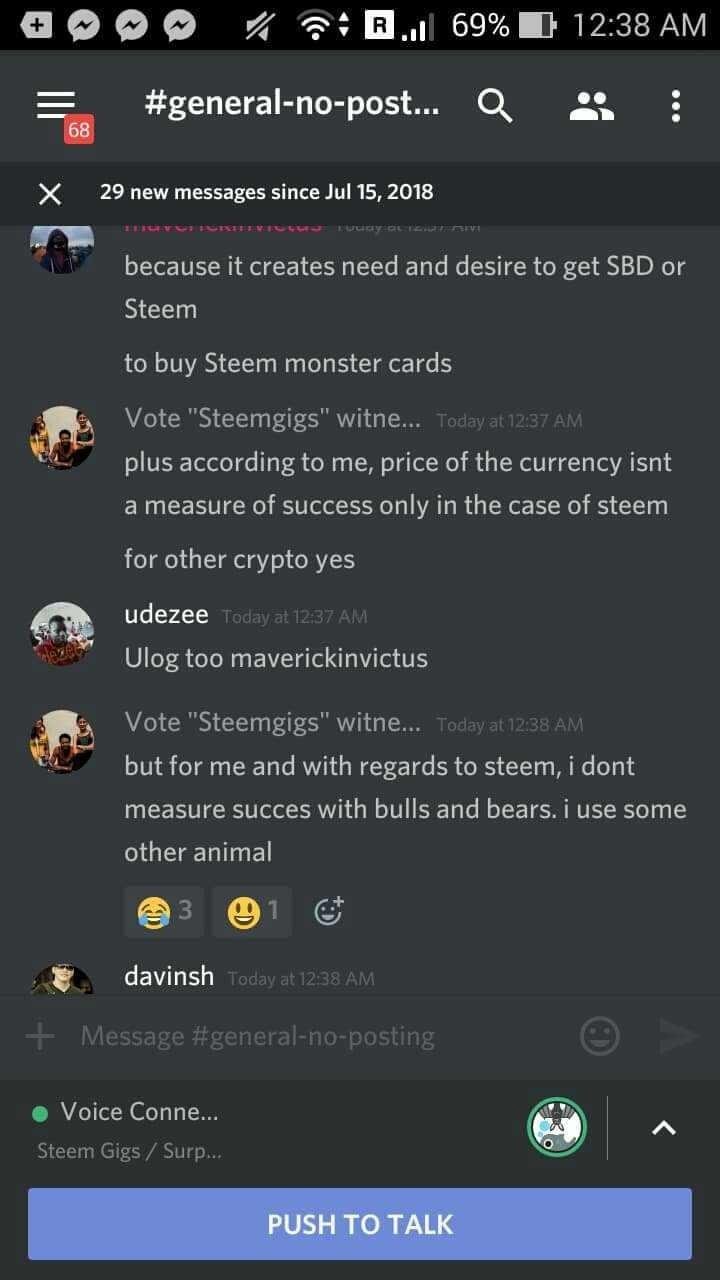 Also in the talk show, @mermaidvampire discussed about byteball. Actually that has been the topic with my my steemians friends in our group chat. So by hearing that discussion I had understood more about that Byteball, and so I joined the BB craze too.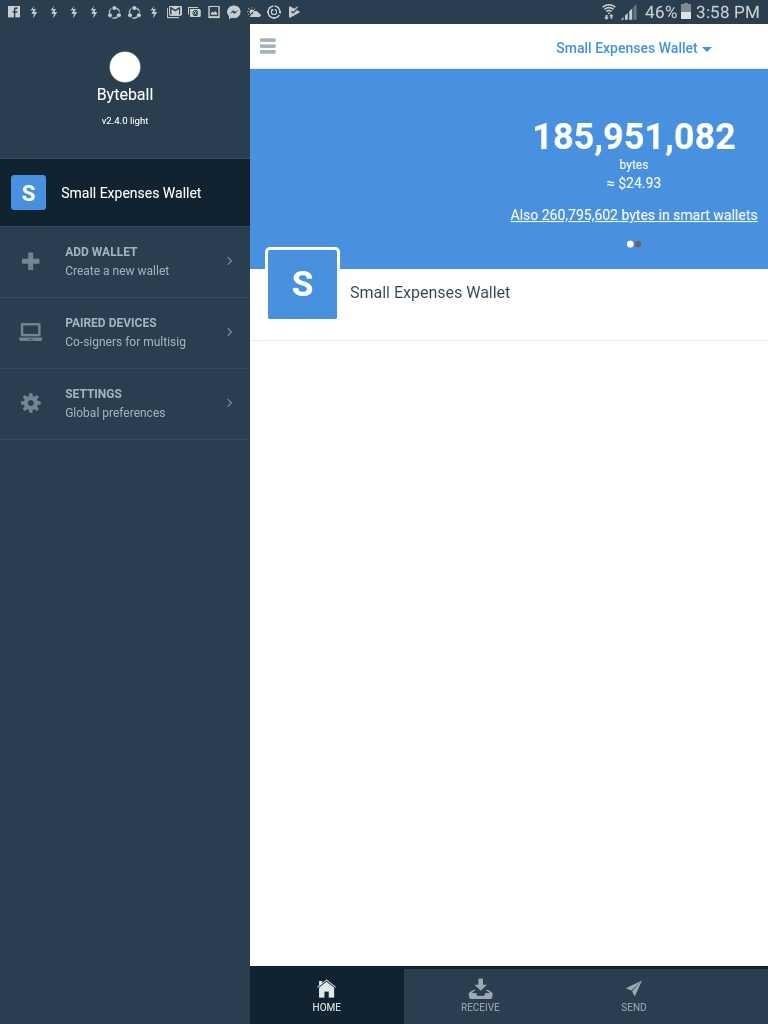 If you haven't registered yet, click this link: https://steem-byteball.org/#PCFT6W55NHHYMKHYCGTFZIJ52WFJASJX and feel free to ask me how.
I didn't reached the after party because I slept and need to wake up early for our Sunday meeting. Upon waking up 6 in the morning, I got surprised that the talk show is not yet over yet.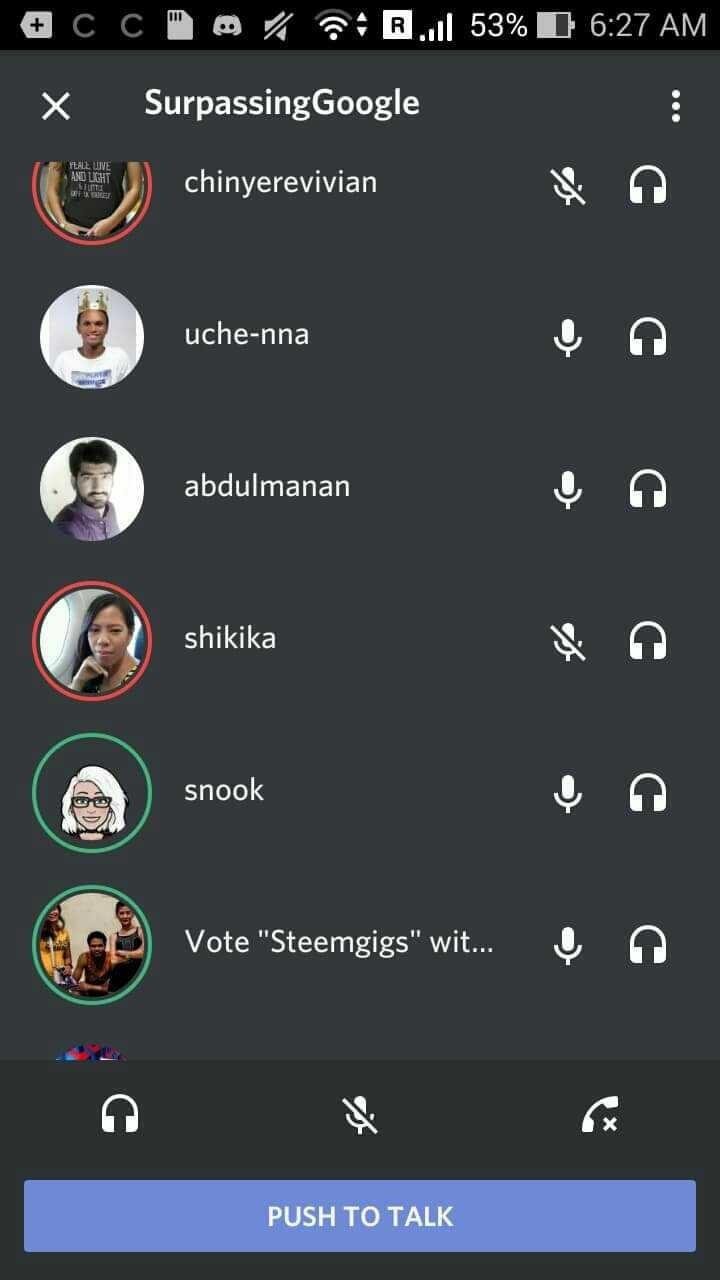 ---
l am grateful to know
@surpassinggoogle
and to reciprocate his kindness and generosity I am promoting him as a witness by voting him at
https://steemit.com/~witnesses
and type in"steemgigs" at the first search box.
Kindly visit
https://steemit.com/~witnesses
again and type in "surpassinggoogle.
I am glad to be connected with these amazing Steemians:
@yadah04
,
@atongis
,
@carl28
,
@cutierenskie
,
@dunkman
,
@dwightjaden
,
@el-dee-are-es
,
@franbel
,
@islaw
,
@ivez
,
@iamsj
,
@jannie98
,
@jbmolano
,
@glights
,
@joonz
,
@jetskie
,
@jysui
,
@el-dee-are-es
,
@lyann
,
@manilyn09
,
@maki07
,
@phantum04
,
@saskia
,
@sisonengg
,
@shawmeow
,
@shula14
,
@sn0white
.
Also special thanks for the support of @surpassinggoogle, @iyanpol12, @hr1, @bue @bobbylee, and @good-karma.