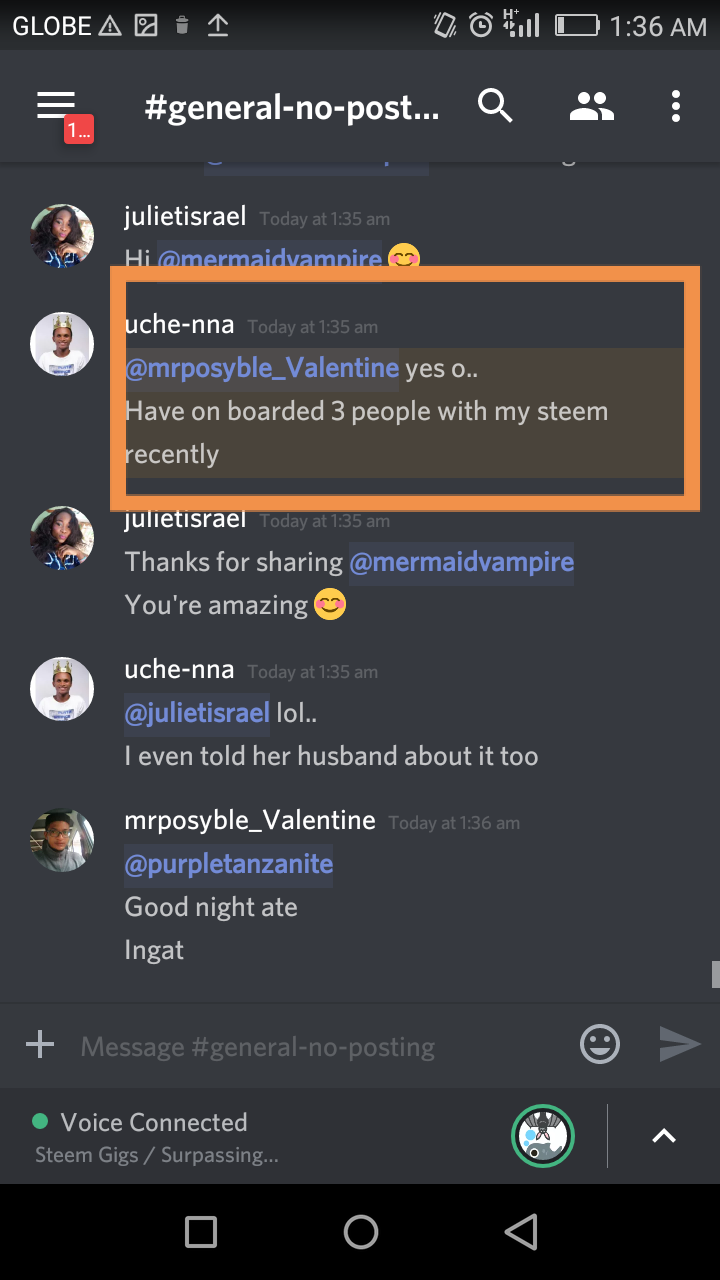 Steemit is beautiful
I am perched on Steem and I found Moon.
The show start 12:00 Am manila time.
@mermaidvampire was there reading out what sir Terry is writin.
Steemit is the most beautiful thing, irrespective of the current price of steem/SBD.
There are things more than money and steemit is one of it.
We shouldn't allow the current price of steem/SBD to make us loose sight of the potentials in the steem blockchain.
We are advised to visit @steemitblog often in other to be updated with the happening on the steemit blockchain.
@mermaidvampire said and I quote:
if steemit is ever a man or woman, he or she would be a very beautiful/handsome person.
I am of same option with @mermaidvampire in The above statement.
Steemit is one of the best things to happen in the internet world.
In steemit, you can earn while Upvoting other people's posts.
In the steemit blockchain, you can earn even while you are away.
The steemit wallet is open. In the same that everyone sees your account value. And you can see others too.
The show was more of written form as @surpassinggoogle did not talk more. He focused more on writing it down which for me is much better because I was able to Copy and save it on my Google drive.
After party.
After the whole show, the after party started and some steemians sang.
There where so many steemians in the talk show.
@mermaidvampire, @maverickinvictus @yidneth @creyestxsa94
@snook, @purpledaisy57, @maverickinvictus, @udezee, @itoroarchibong
@purpletanzanite
And many others.
I couldn't stay till the end of the after party as I was damn sleepy.
See you next Saturday.
Let love lead.
Blessings.
THANK YOU SO MUCH FOR STOPPING BY
Please continue to support @surpassinggoogle and @steemgigs