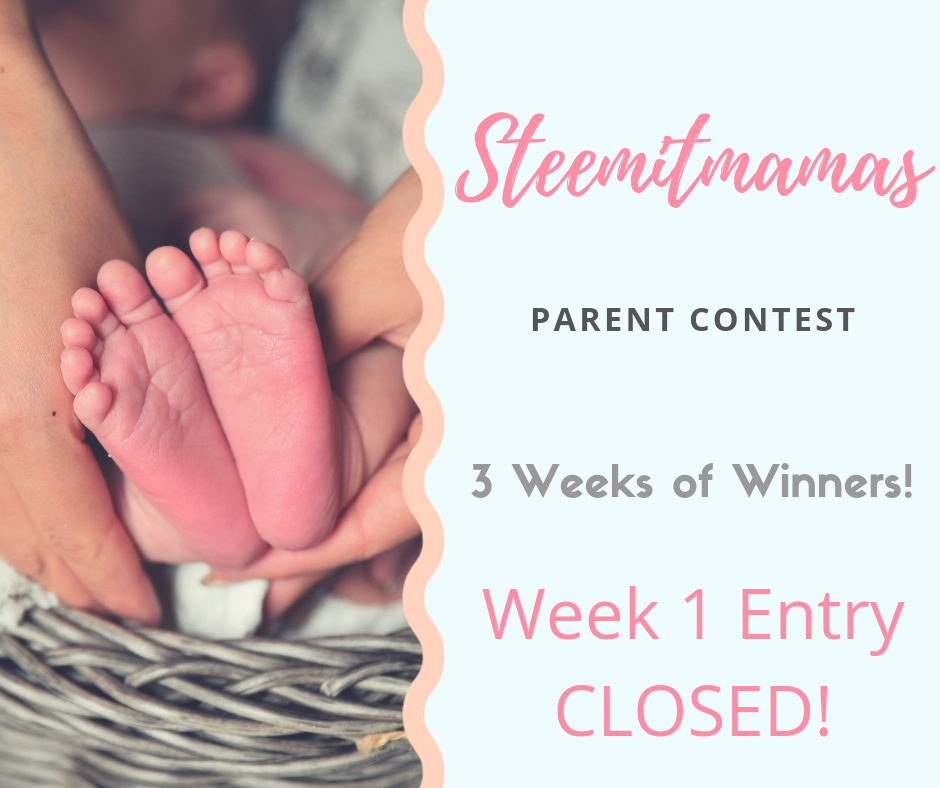 Parents have a lot in common when it comes to raising their children. We all have experienced some form of joy, frustration, chaos, triumph, anguish and harmony. No matter what part of the world you are from, we as parents share like situations and emotions.
One of the great things about the @steemitmamas community is we get to share our lives and learn from one another. There have been times when several mamas were experiencing the same things and were able to talk about it. When we openly share what we go through whether it be struggles or victories someone's life can be blessed by that. We may even get relief when we talk through things.

The Parent Contest
This contest is open to all parents, both mothers and fathers! It will run for 3 weeks with there being a 1st Place, 2nd Place and 3rd Place Winner each week!
Week 1:
Write a post about your greatest fear as a parent.
We welcome you to dig deep and speak openly about your thoughts. Let's start up some good and maybe helpful conversations amongst us parents! Tell us how this fear came about. You can even add in some tips or strategies you have used to help you cope with this. What eases your fearful thoughts?
Rules:
1 . You must write about the said subject.
2 . Your post must be at least 100 words.
3 . Use @steemitmamas as your first tag.
4 . Post a link to your entry in the comments.
The first week of this contest begins now and will end next Thursday on the 31st!
Prizes
1st Place - 5 SBI Shares
2nd Place - 3 SBI Shares
3rd Place - 2 SBI Shares
If you are chosen as a winner and are apart of our @steemitmamas discord sever you will receive 5 extra SBI shares!
A special thanks to @khimgoh for sponsoring this contest! Entries will be judged by the @steemitmamas discord moderators.
We look forward to reading your entries!!!
Written by @crosheille ~