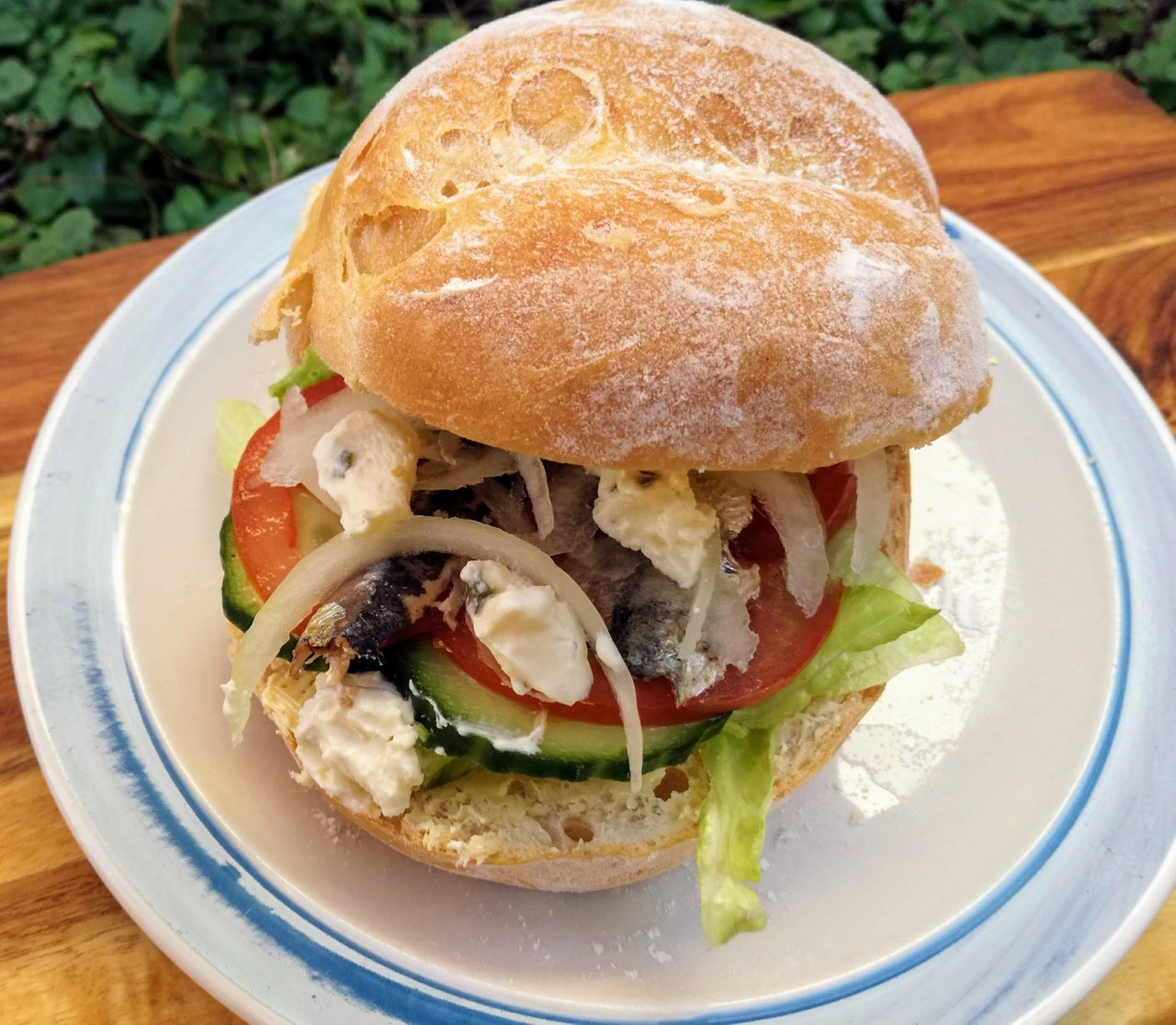 As I told everyone yesterday when I was feeling all nostalgic and brought the smells of the ocean right into our home with my Smoked Haddock & Mussel Chowder, we spent a couple of lazy (and adrenaline filled days - will tell you about that another day) down the Kwazulu Natal South Coast at a little village called Uvongo.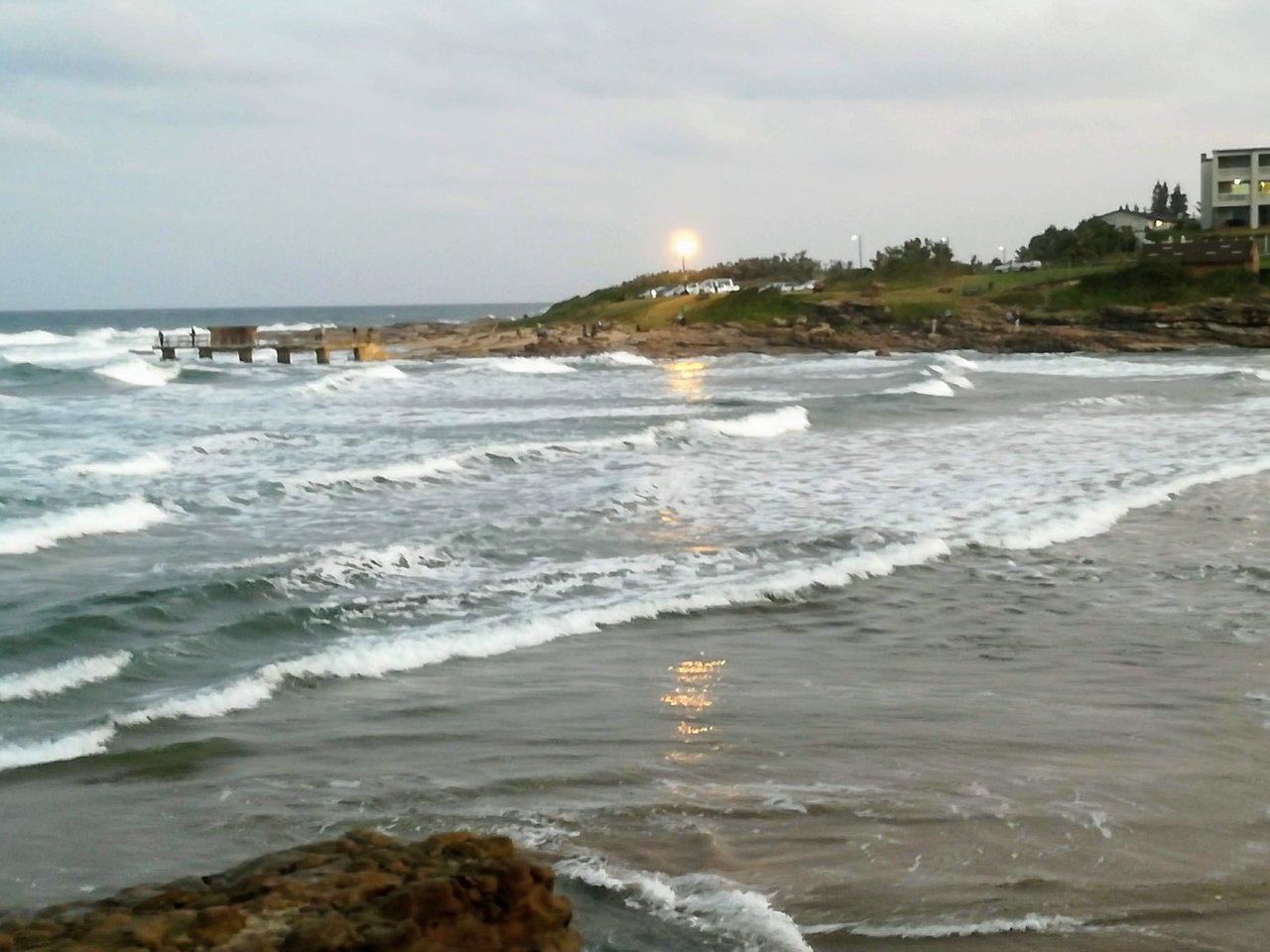 We had no time for fishing though, but it's almost time for the annual Sardine Run that takes place every winter here on the East Coast of Africa.
They're usually first spotted on the Wild Coast, moving up the KZN East Coast and disappear somewhere up on the KZN North Coast, these silvery delights give their position away by dark patches on the ocean and also by the tons of sea gulls that dive-bomb into the waters to gorge on them. They come in large shoals, with thousands if not millions being netted, many wash up on our sandy beaches.
This is a huge attraction causing much excitement with locals and visitors.
Of course large game fish follow these shoals so this is the best time to fish our waters.
Have a look at what Oceansafrica has to say about this natural phenomenon.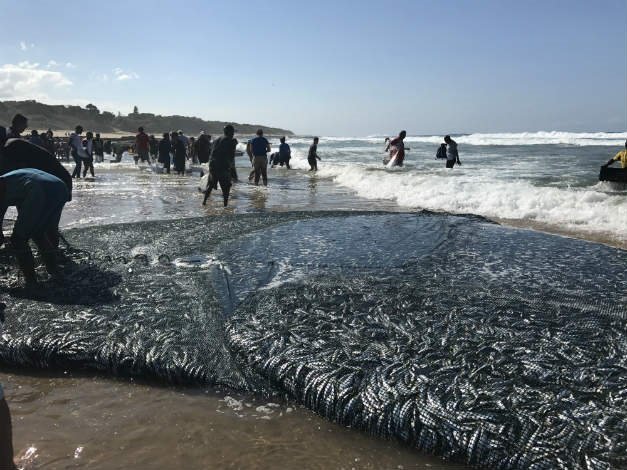 Image credit
So what does this all have to do with sandwiches I hear you ask?
It was lunchtime back at home and what better than a Sardine & Salad Roll to still the hunger pangs when all I can think of is Fish! By the way, Sardines were what I used to crave many moons ago during my pregnancy; no, I'm not trying to tell you something, that factory closed a long time ago ;)
For those who don't know, Sardines are actually small Pilchards - small, oily fish belonging to the Herring family Clupeidae.
They are packed with nutrients - Omega 3, Vit D & B12, Calcium, Minerals and Protein. As they feed on plankton, they do not have high levels of mercury which many other fish contains.
My Sardines came from a tiny little can.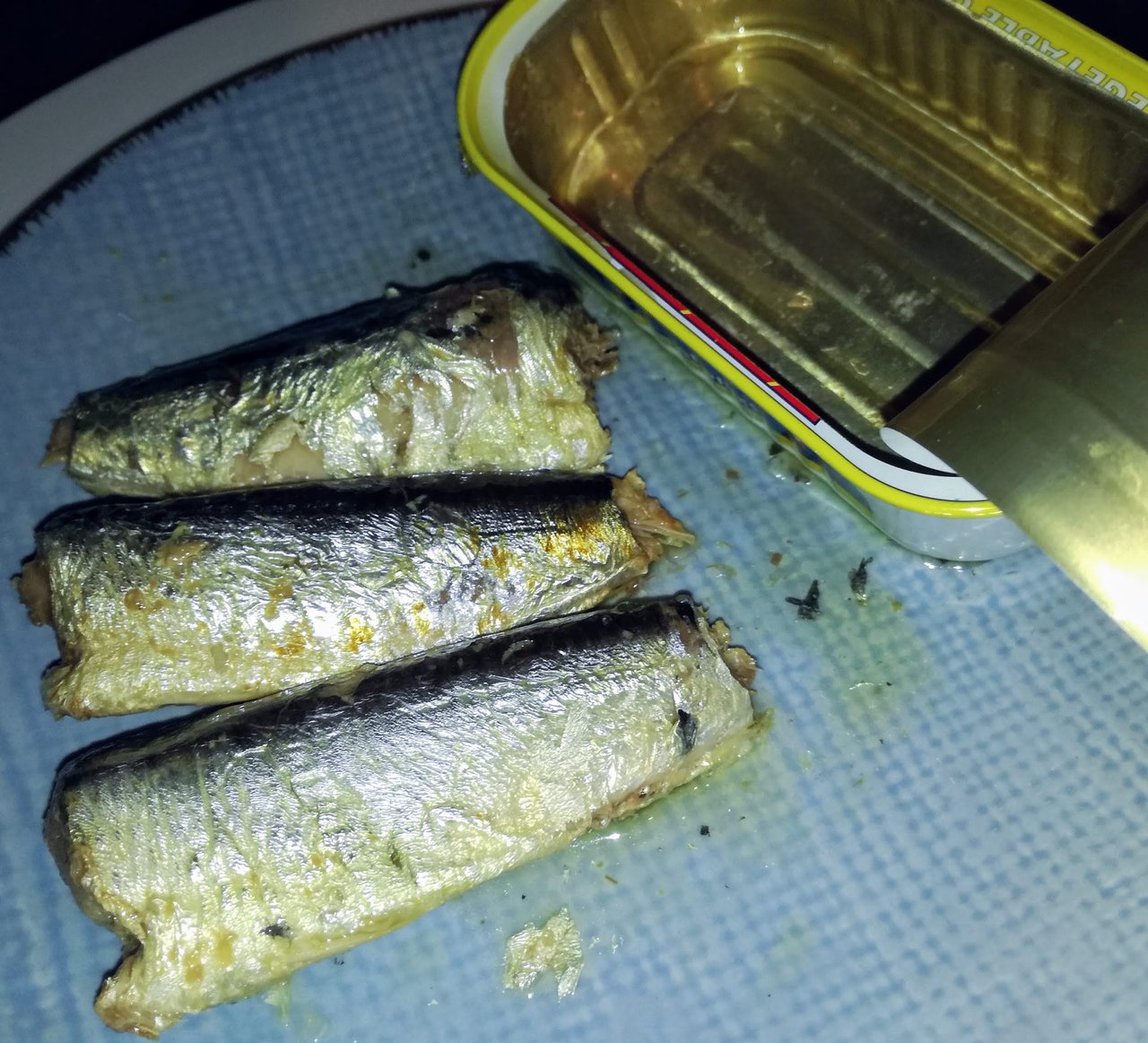 Ingredients
Canned Sardines in oil
Fresh Portuguese Bread Roll
Lettuce
Cucumber slices
Tomato slices
Onion slices
Cream Cheese & Chives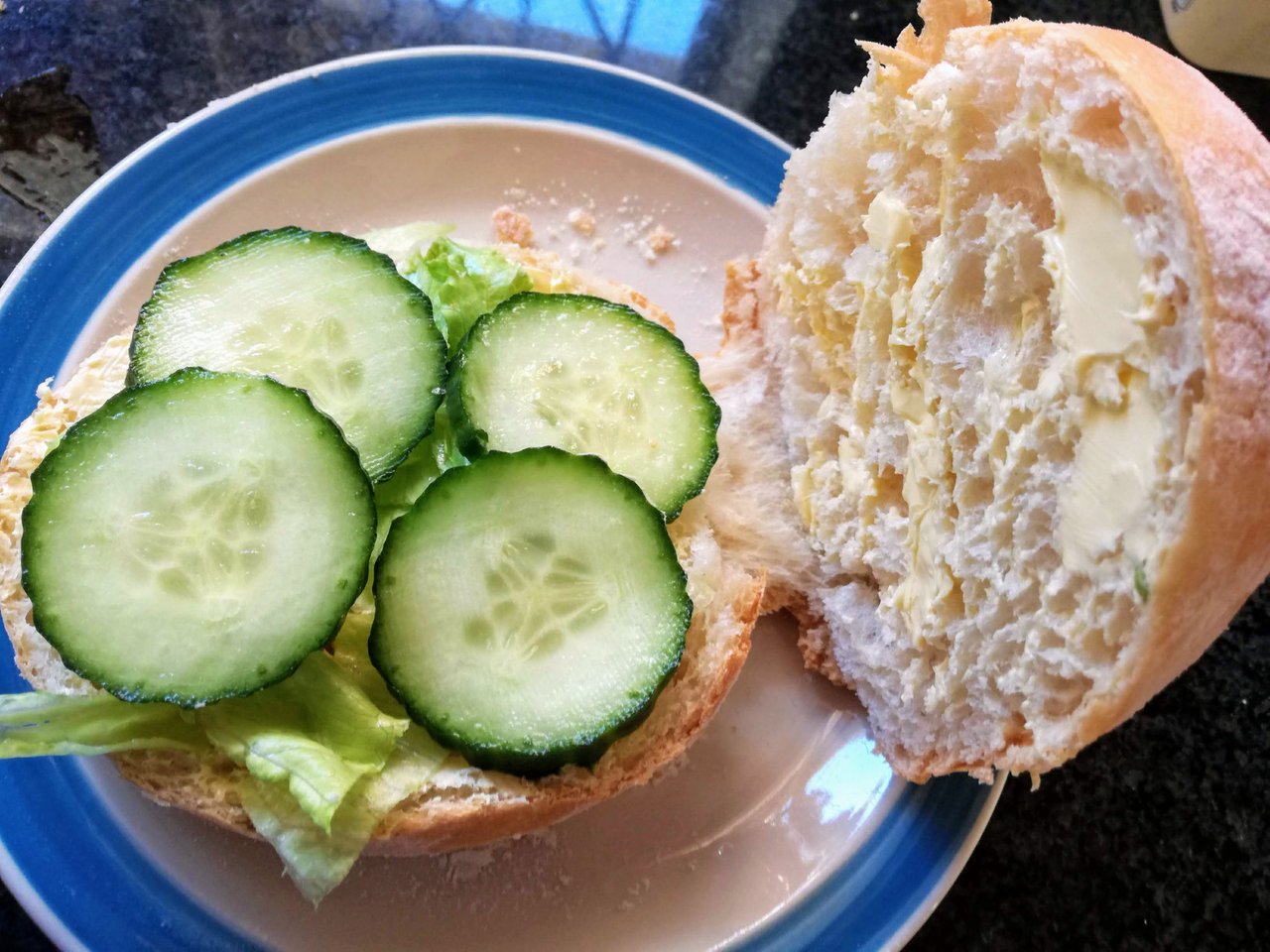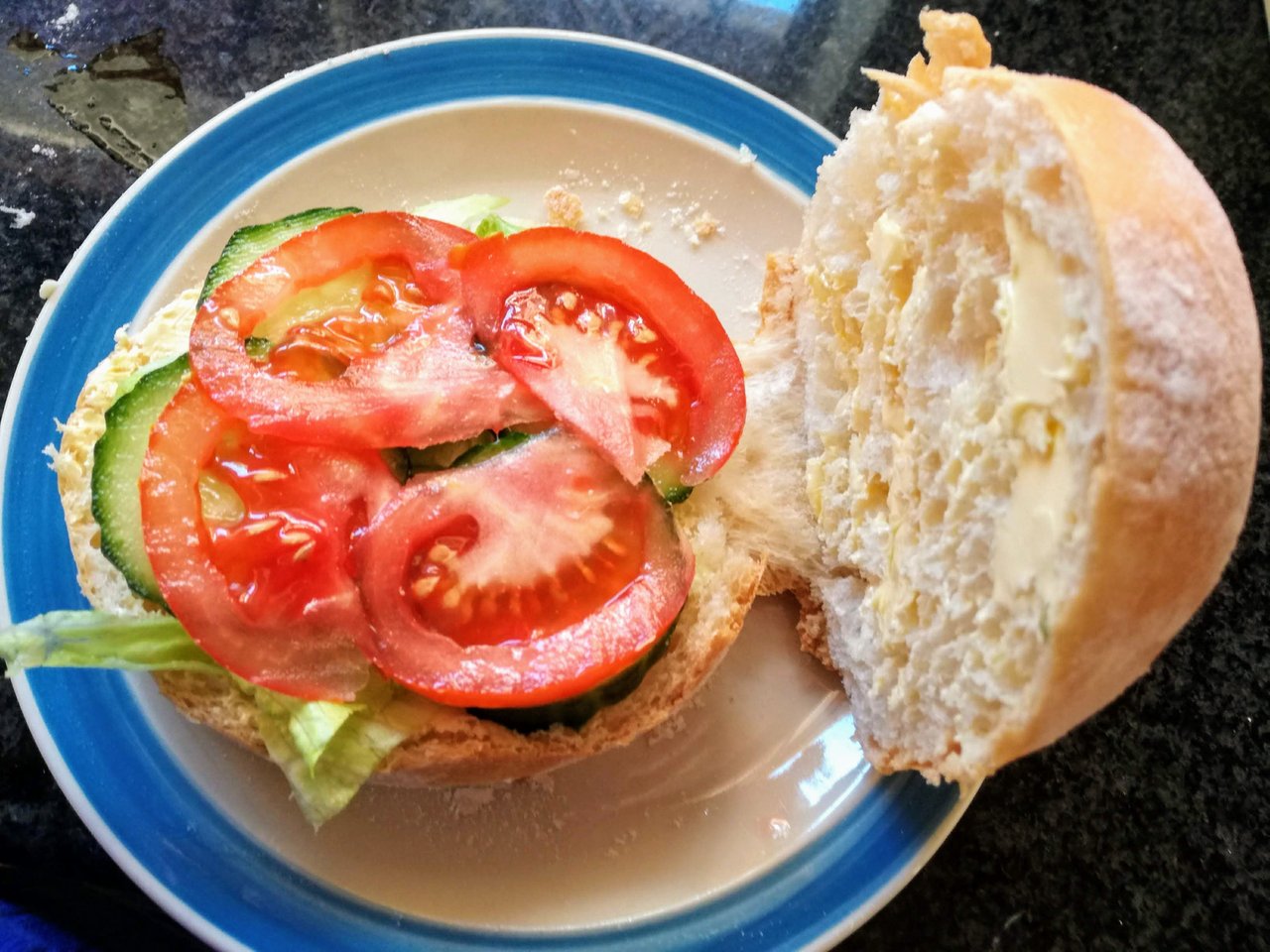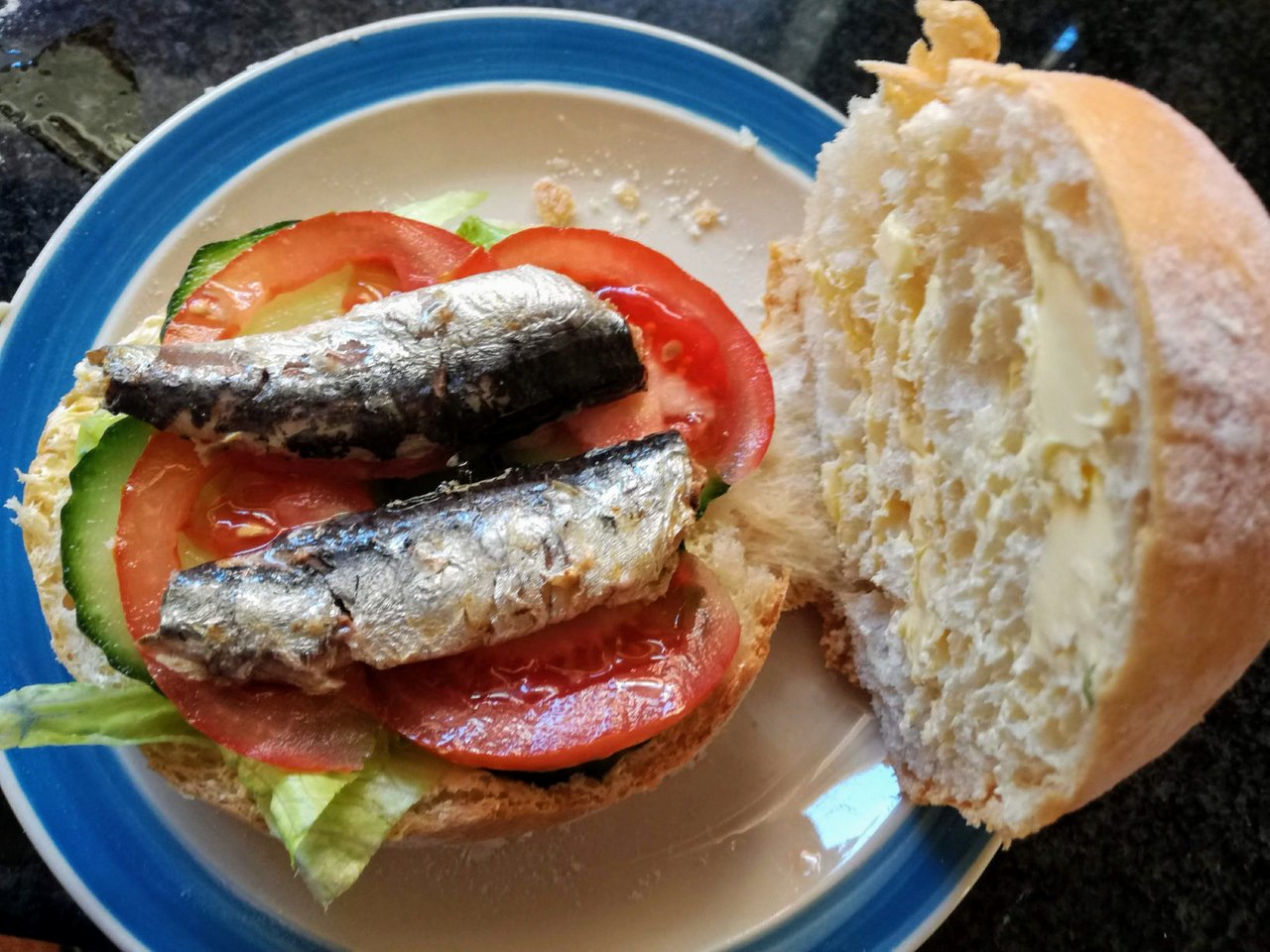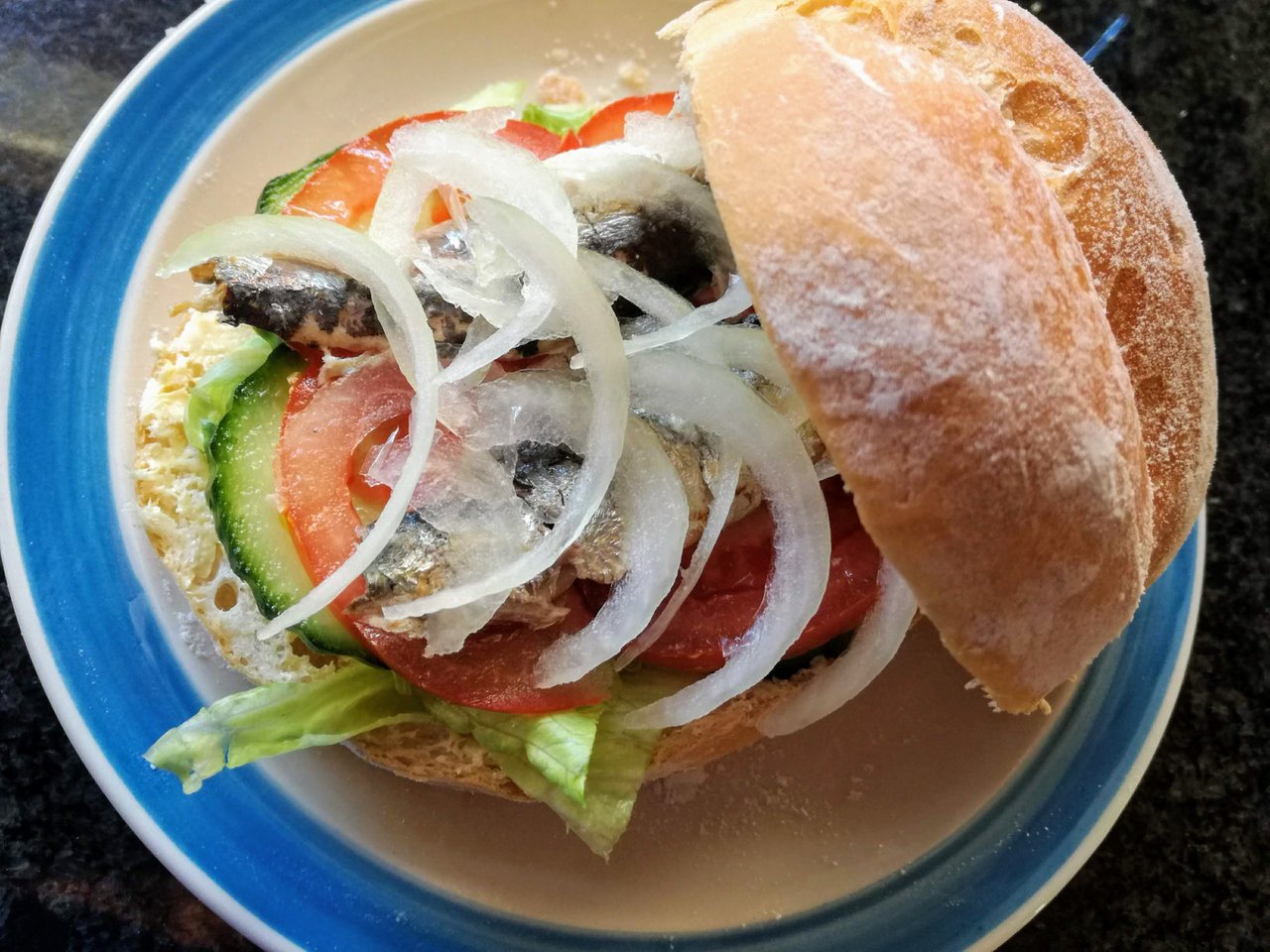 Validation photo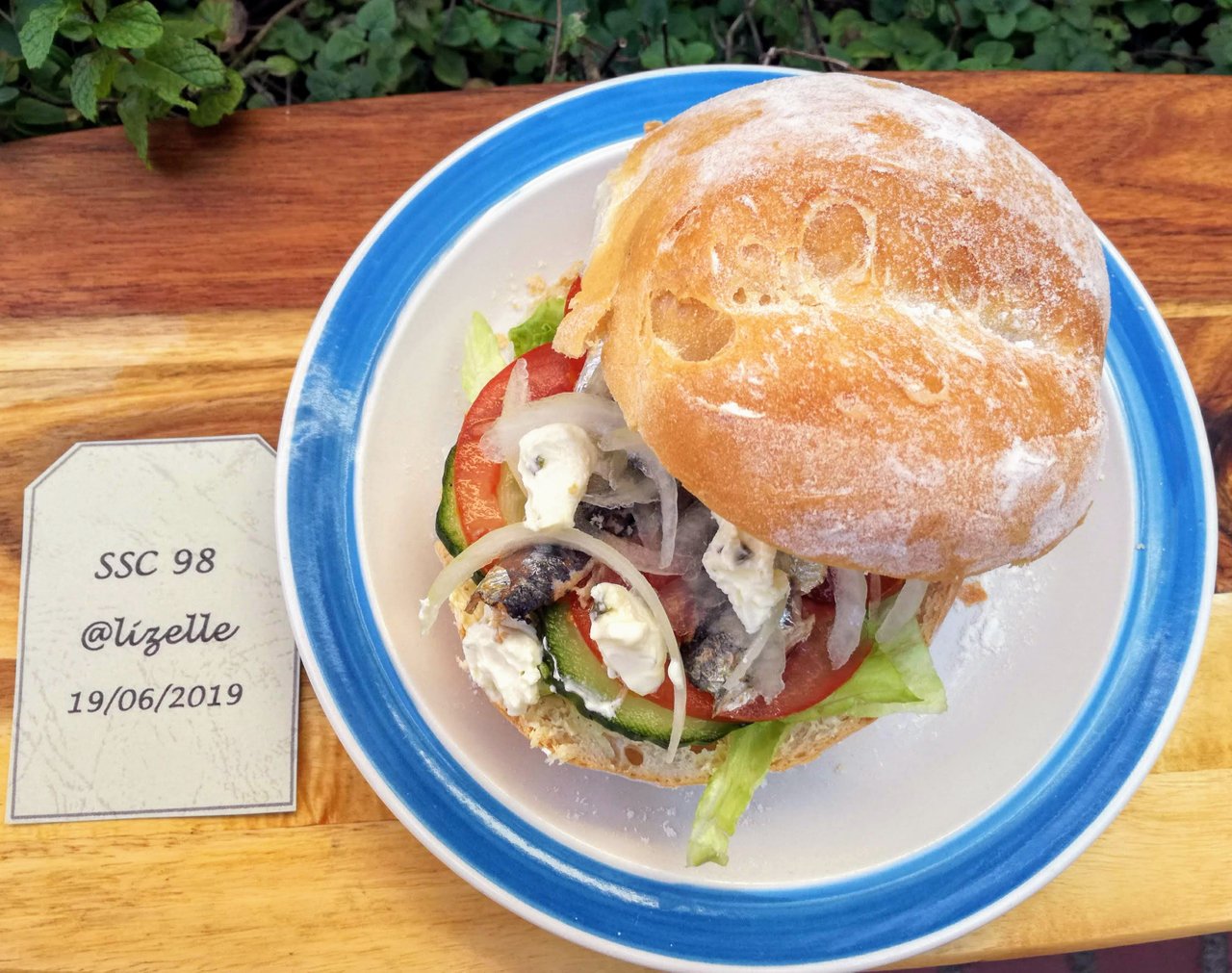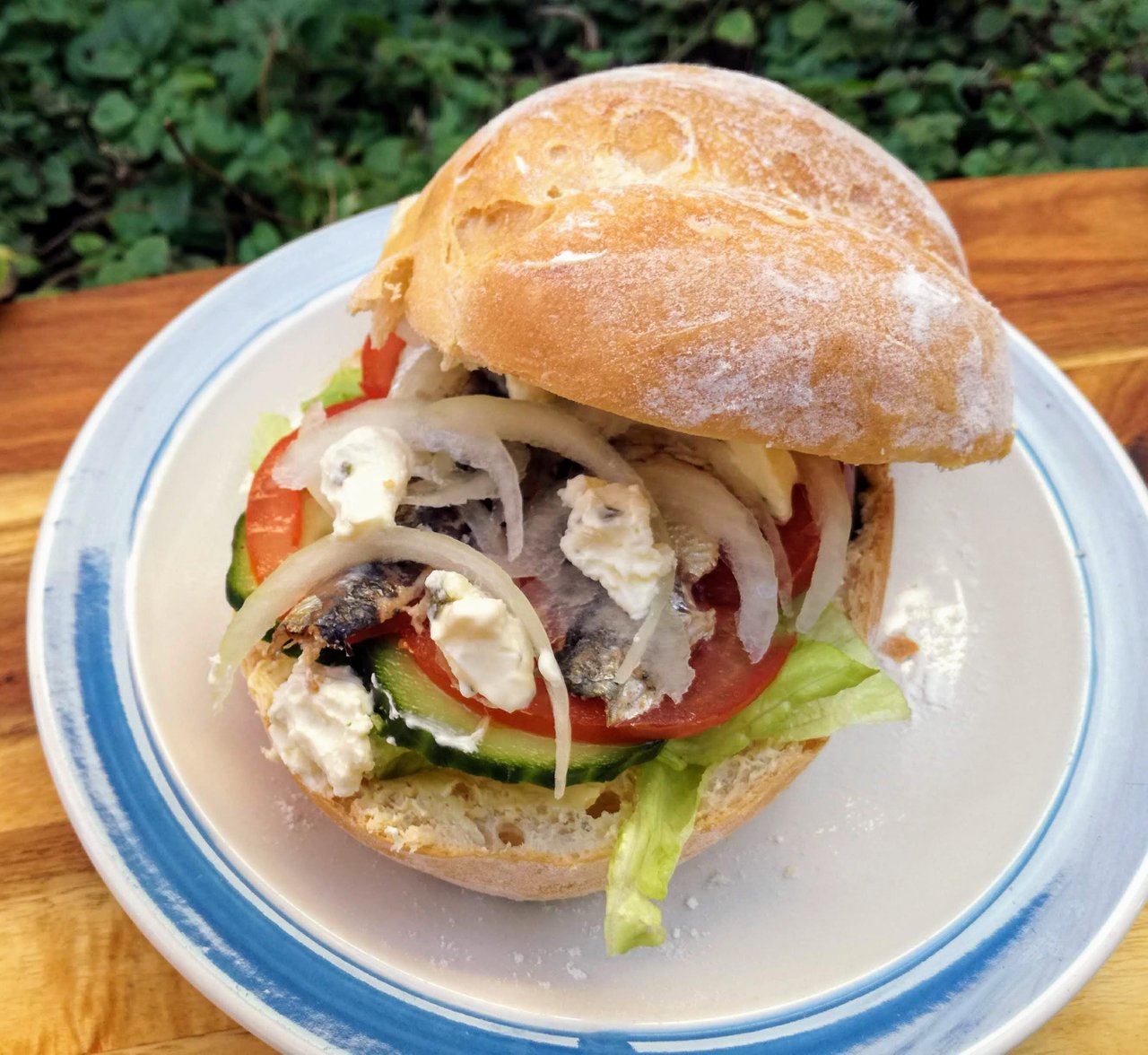 And a quick look for all our busy people - sorry for the long intro guys, but I though you'd be interested to hear about this little fish ;)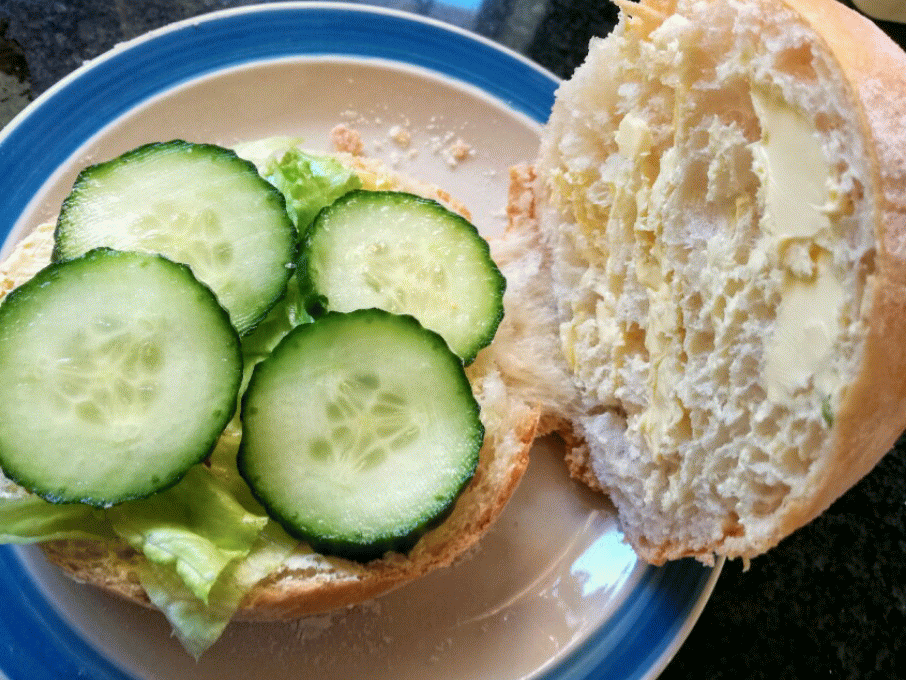 Last but not least, who knows that we're only one week away from the big one hundred here on Steemit Sandwich Contest, all thanks to that amazing songwriter and musician the Manwich maker @jaybird! So head on over to this week's Contest Post and show us your sandwiches!
Would love to see some of our past Sandwiteers join in the party - I can think of a couple that we have not seen for a long time, you guys still around?
@steemit-foodie, @progressivechef, @yesslife, @bleedpoet, @nomadics, @jeffjagoe, @atmemestable, @lifemovedbysteem, @kotturinn, @avizor, @chefsteve, @celestialcow, @ilsaione, @ytrphoto, @kanoe, @ddschteinn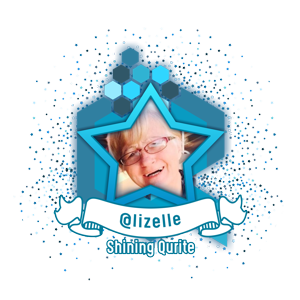 Original Content by @lizelle
Thank you for stopping by
Comments, upvotes & resteems all much appreciated :)
Copyright @lizelle - All Rights Reserved


Team South Africa banner designed by
@bearone