This is my entry for the #steemitsandwichcontest week #42 by @jaybird.
This is a Cheddar Cheese Biscuit Smash Burger
Thanks in advance to @jaybird, all the judges and sponsors of this amazing contest.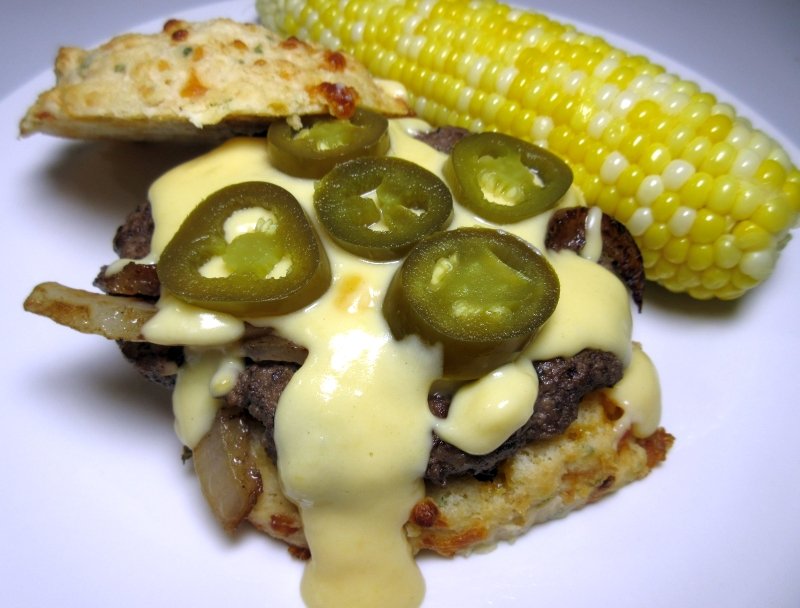 Being the Memorial Day weekend, there are the smell of burgers in the air! I made a couple burgers and this is my first entry. This Cheddar cheese biscuit was inspired by some homemade cheddar cheese biscuits that I made a couple days ago. My husband said, "Why don't you make a sandwich out of them?" And I replied, "Yea, why not?" So glad I did.
There are only a few ingredients but OH MY! Started with making the "smash burgers". I took thinly sliced onions and "smashed" them into the patties on both sides and a simple seasoning of salt and black pepper. As I cooked the burgers the onions caramelized adding lots of flavor. I topped the burger with a cheddar cheese sauce and some pickled jalapeno peppers (I have little bits of jalapeno in the biscuits).
I made four of these burgers and all I can say is that they did not last long. BTW, this is our first fresh corn on the cob of the year. I am sure it was imported but still was good. The season for fresh corn in our area is end of July and August.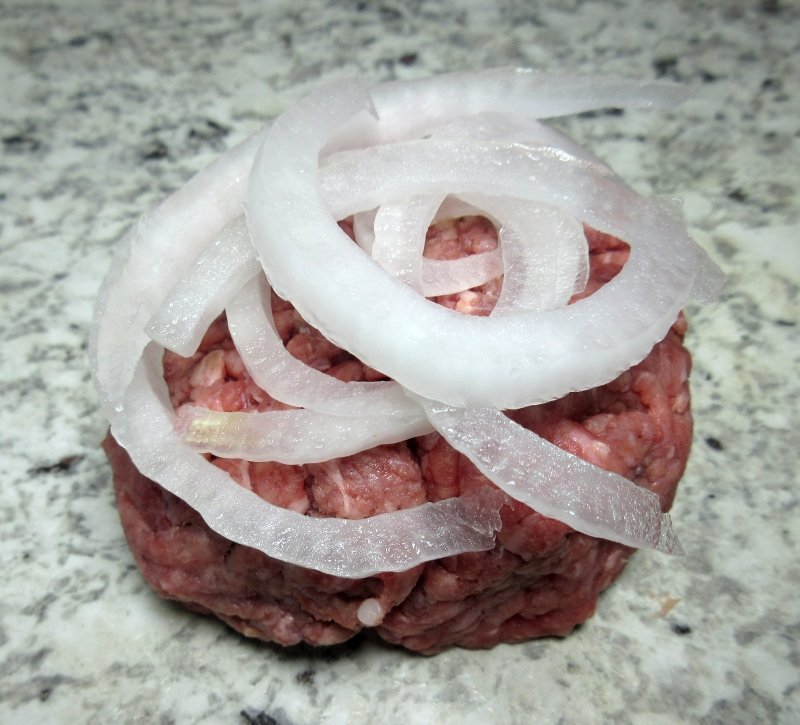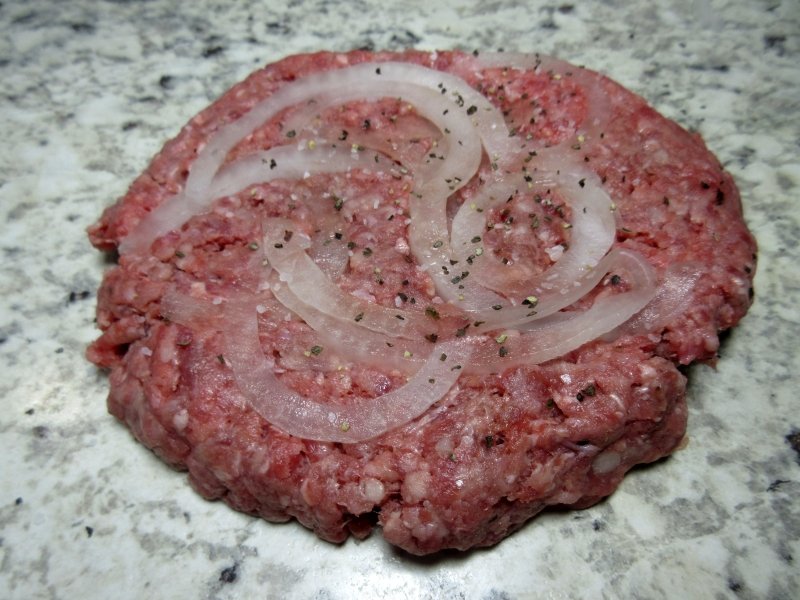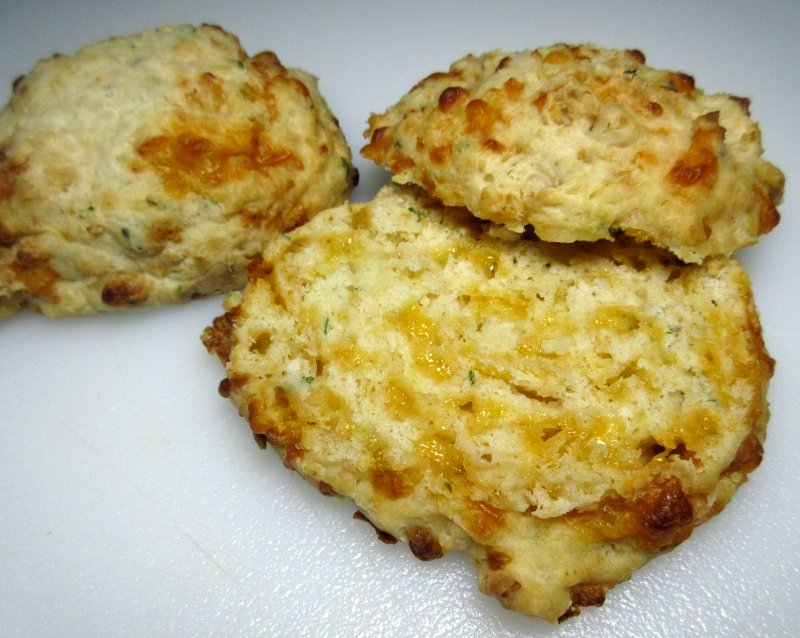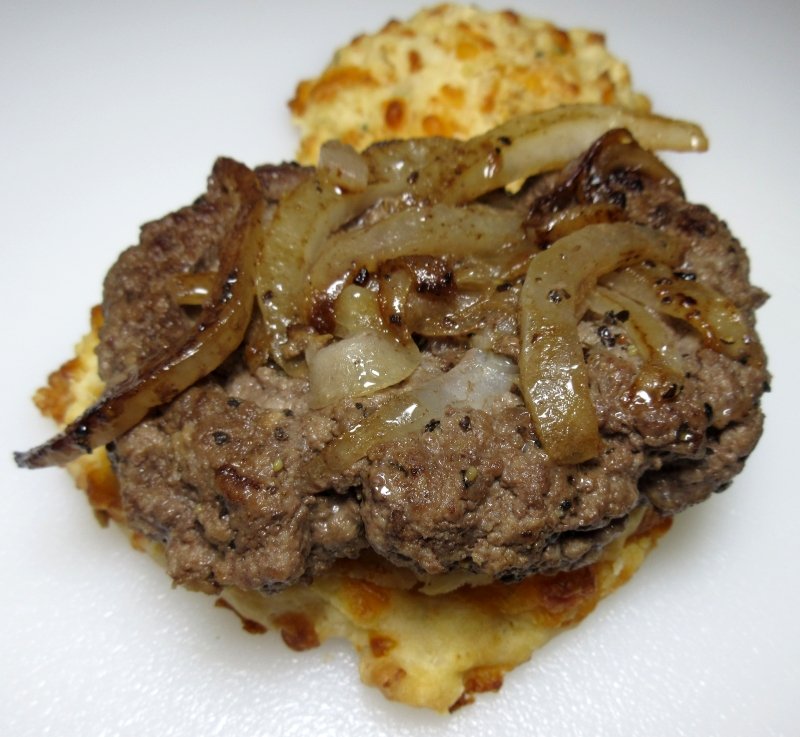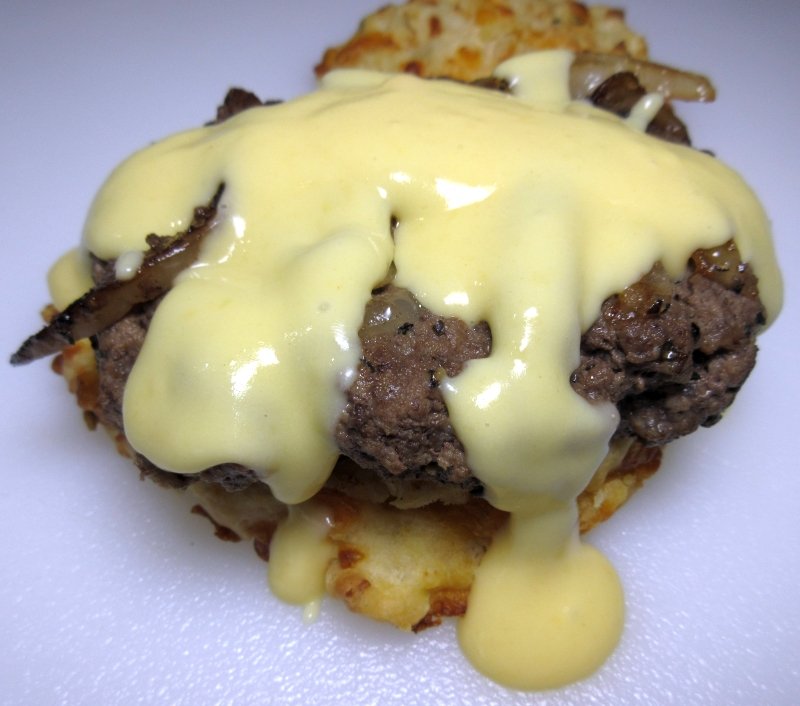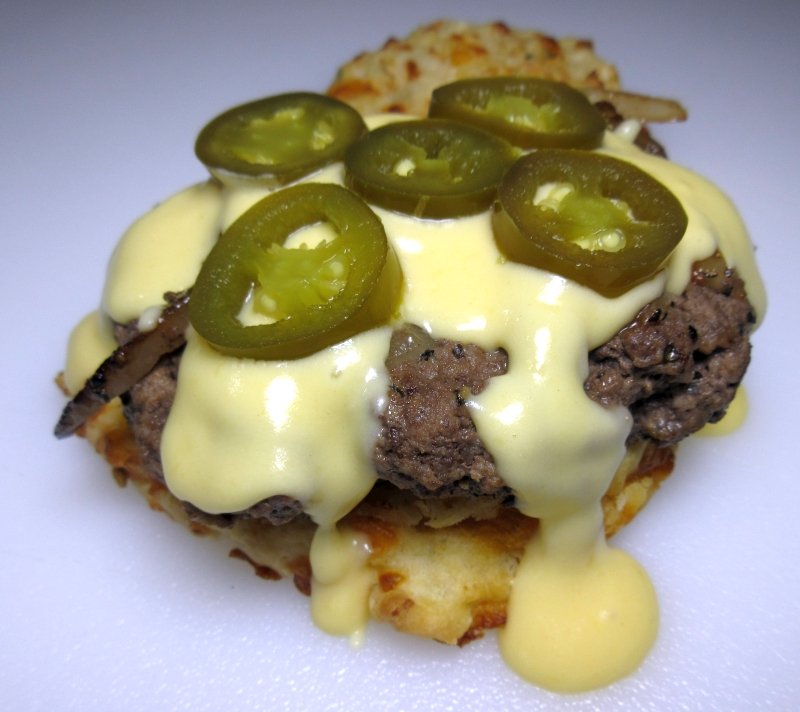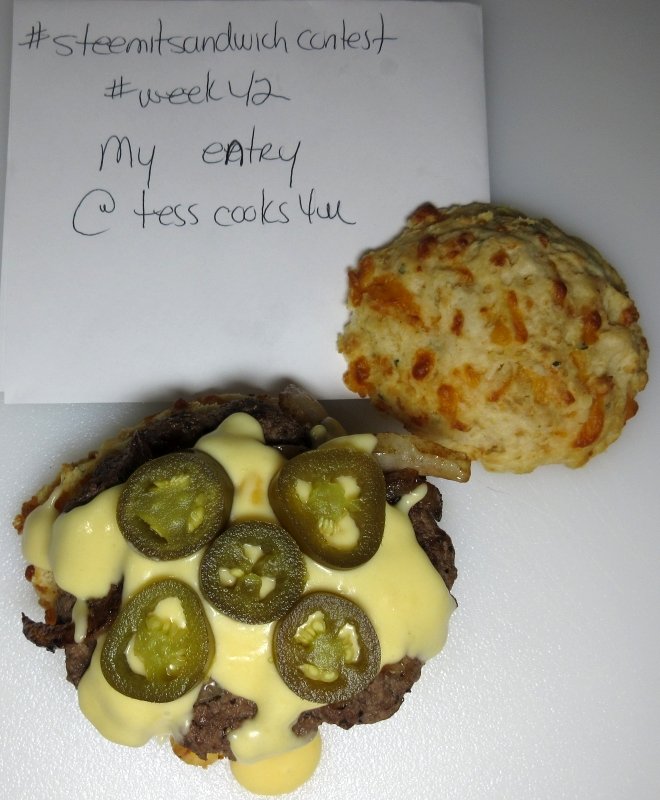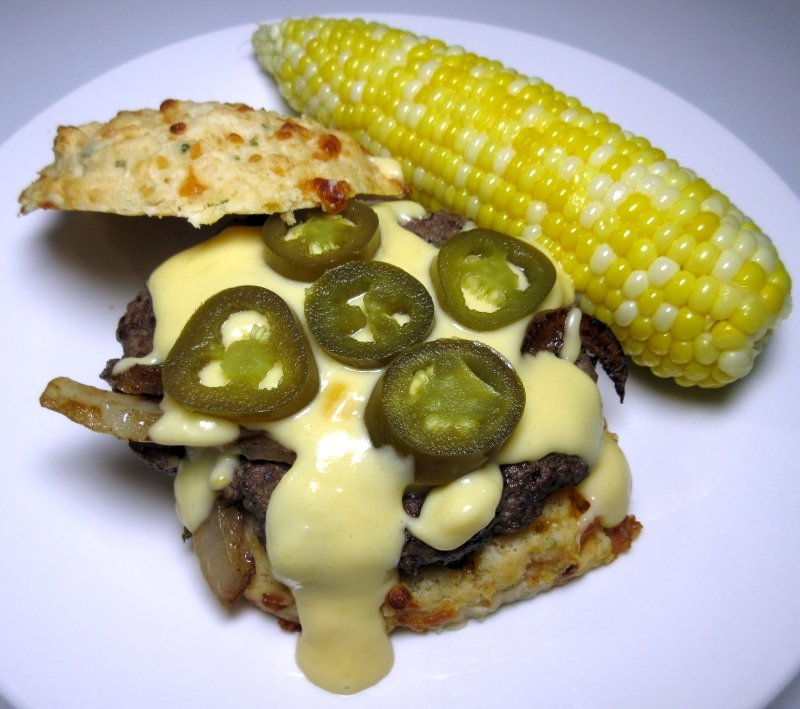 INGREDIENTS:
Cheddar cheese bay biscuits
Ground beef patties
Thinly sliced onions
Cheddar cheese sauce
Pickled jalapenos

Follow TESS COOKS4U on Social Media:
WEBSITE ~ TESS COOKS4U AMAZON STORE
EMAIL: tesscooks4u@gmail.com

All images, videos and content are my original work.
Taken with Canon PS SX670 HS.
Please ask before borrowing. Thank you, Tess.

Please UPVOTE and FOLLOW me. Thank you and have a wonderful day.

Much Love, Tess :)