Wow!! We're almost there... day 99 of the 100 day steemit poetry contest.... Madness!
---
---
---
Yes that's right... we're almost there! In fact... I think officially today is the last day of the contest, and I may be a day behind... I've kinda lost my bearings recently!
But.. I got there, to almost 100 poems, and tomorrow I will personally officially finish what has been an epic journey and such an amazing contest. Thank you so much to @d-pend and @steemitschool for making this a reality... it's been incredible for all of us!
Recently, after getting home from travels with not much, selling as much of what I do have as possible, fumbling around doing odd jobs, floating around from one sofa to the next, starting to feel kinda... stressed.. but not forgetting of course that I am... totally blessed.
But I must confess,
The past 70 odd days have been pretty intense, returning home with nothing and trying to keep this whole contest up the whole way. I recently had my bag stolen, which had pretty much all my stuff in it (thankfully not my laptop :D ) and I'm really at ground 0 right now for the first time in many many years.
So it's weird, but I feel kinda free-er than ever
With Love
Hart Floe Poet
♥
---
---
---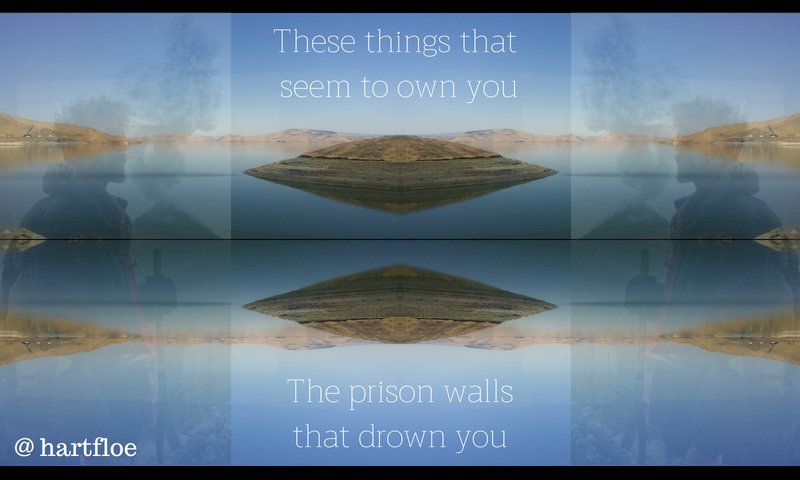 ---
---
---
Free From Things
I broke free...
Free from the things that I owned,
That actually owned me.
Tied,,,,,,
Strings-------
Attached∞∞∞∞∞∞∞∞∞∞∞∞∞∞
To these…
Things.
Possessions -
Collected.
Obsession -
Detected.

Material trinkets...
The weight of the ship,
Will eventually sink it.
A bird trying to fly...
With tar in it's wings.
Gravity Pulls -
Exhausted birds will not sing.

Owning so much,
Was tiring me out.
I want to move on -
So they had to move out.
Then the bits that I saved,
The things I thought I should keep,
We're suddenly taken from me...
Now I'm totally free.
---
---
---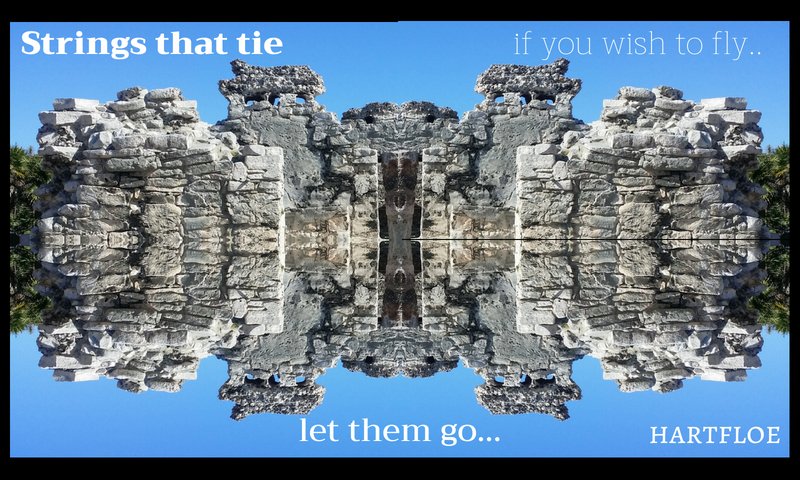 ---
---
---
Thanks as always for reading... really can't believe we've made it! This is insane... Love it!
Thank you so much @d-pend for this epic experience.
With Love
Hart Floe Poet
♥
---
---
---
Thank you for reading.
All entries and images are created by me on each day as required by the rules. Loving the need to create every day to be part of this… it's so rewarding!
Please make sure that you join the -
Steemitschool Discord Channel to stay in touch, get involved, take classes and workshops, improve your poetry, post your submissions and do your bit to become a part of the community there... Let's make this extra special by coming together!
All images were created by me on Canva. All photos used in construction of images are my own. ♥