Welcome... To a 100 day journey into the poetic minds of the @steemitschool writing community!
---
---
---
This piece was inspired after going to an event in London today where I was performing. There was a group of 4 kids there who decided that they wanted to perform too - so they took it on their own initiative to speak to the event organiser and arrange an impromptu performance...
They called themselves 'The Yogi Bears' - You know... because of Yoga.
The 4 of them lead a 15 minute class of basic meditation, gymnastics and meditation, as well as motivational speaking and body movement... it was amazing!
They were so cute and it really got me thinking how different the world is going to be as more and more children are brought into a world where they learn about yoga, meditation, mindset and all this other important stuff at a much younger age than anyone in my generation did... it's going to create a huge shift!
So grateful for the kids of tomorrow.
Big up the yogi bears!
With Love
Hart Floe Poet
♥
---
---
---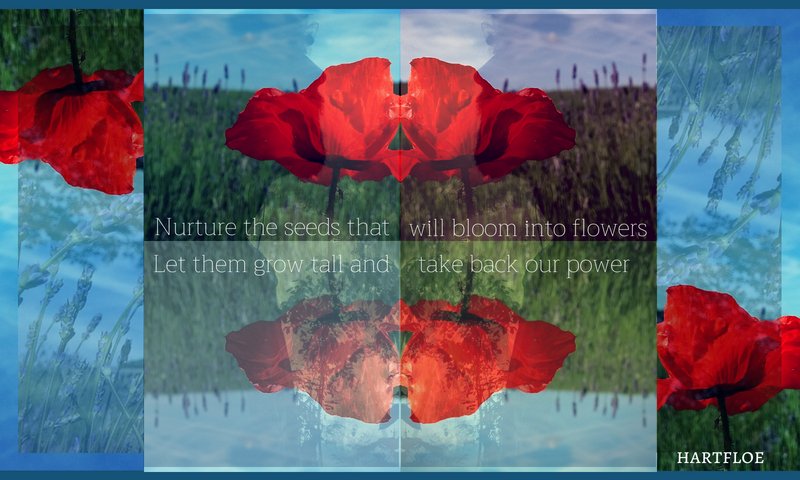 ---
---
---
The Kids of Tomorrow
The children of today and the leaders of tomorrow.
They learn about the truth of life
At an early age.
They will help to bring about -
The golden age.
As kids teach yoga,
And guide meditation...
The dark night is over,
As we reach elevation.
Inspiration.
Seeing young children who are so wise already,
Speaking to a crowd -
Voice powerful and steady.
We're ready.
We're ready to evolve and step up to the next level.
Problems being solved as we learn to dance with the devil...
Shadows are a part of life,
We can't deny they're there.
Instead we learn to play with them,
And send them love through prayer.

Because love is the transformer...
It can turn the dark to light.
Love is all we really need,
To make this whole world right .
---
---
---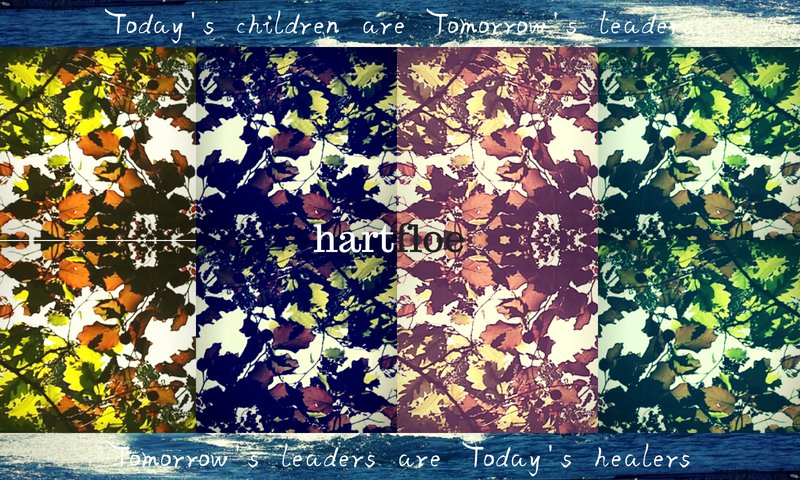 ---
---
---
With Love
Hart Floe Poet
♥
---
---
---
All entries and images are created by me on each day as required by the rules. Loving the need to create every day to be part of this… it's so rewarding!
Please make sure that you join the -
Steemitschool Discord Channel to stay in touch, get involved, take classes and workshops, improve your poetry, post your submissions and do your bit to become a part of the community there... Let's make this extra special by coming together!
All images were created by me on Canva. All photos used in construction of images are my own. ♥