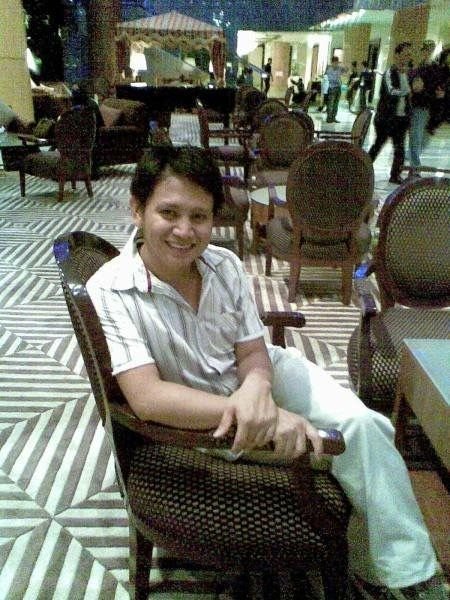 How Steemit change my life?
Hi Steemians,
With reference to the blog of Mr. @dobartim regarding the Steemit Ultimate Challenge (8 Weeks). I am interested to join in this contest.
https://steemit.com/steemitultimatechallenge/@dobartim/2zzxgu-steemit-ultimate-challenge-8-weeks-prize-fund-2000-sbd-week-2-registration-is-in-progress>
And this is my entry.
My name is Gil Veloso Reyes, a Filipino citizen from Dinalupihan Bataan Philippines. My hobbies are swimming, dancing and cooking. I am dependable, achiever of good moral character, above average, leadership potentials and have a professional aptitude with a solid Christian up-bringing. I also love travelling and hanging out with my friends.
An upstart, I don't know how to make a blog. I'm not interested in writing some stories. I am contended for browsing only in social media like Facebook, watching movies in YouTube, internet surfing and etc.
I'm not interested to make a blog, but I tried one time. I make a blog and the title of my blog is INTRODUCE YOUR SELF. And I'm happy because the result is good. It seems it is interesting and challenging to me.
I enjoy because I meet a lot of new friends from different places and nationality. Through Steemit, I learned a lot most especially in developing my communication skills and grammar. Although, I earned money which is just a bonus to me.
LIFE COMMUNICATIONS
I am the oldest among the ninth children of Mr. Ricardo S. Reyes Sr. Me and my sister Evangeline is from the first family. My biological mother whose name is Ms. Lourdes Veloso was died when I was in High School. After 2 years, my father is married again to Ms. Luzviminda Gomez. And they have seven siblings (Archie, Rex, Rica, Jr, Raymon, Renan and Luz Clarita). I am came from a poor and broken family. My father is working in slaughter house as a butcher and my stepmother is a street vendor.
Being a first son, I am obliged to work at very young ages. I am ambitious too, that's why I do all my best to pursue my education. I am a working student. I did all kind of jobs like street vendor and service crew in a fast food chain.
Although, I have an aim to get a diploma or to graduate in college. I tried all my best even though I suffered a lot of things. I pursue to finish the course that I want despite of difficult situations and sacrifices.
THANKS BE TO GOD, because I did it. I graduated in College with a course of Bachelor of Science in Business Administration at Network Computer and Business College.
After my graduation, I work in some private and government sector. I work as Supervisor in Bakery Shop, Computer Operator in a Cyber Café, Data Encoder in Encoding Company and become a Barangay Secretary in my hometown.
I am the bread winner of the family and my salary is not enough to help my parents and my eight brothers and sisters. So I decided to go abroad and find a new job. Now, I am working as a Document Controller cum Secretary in one of the Contracting Firm here in Abu Dhabi, UAE.
Since February 2007 when I started working here in UAE. Now I'm happy because my brother and sister is already graduated in College with the help of our Dear Almighty God.
FINANCIAL COMMUNICATIONS
Financially, I am now surviving little by little. I would like to say thank you to Mr. @kennyroy and Mr. @hiroyamagishi who encourage me to sign up in Steemit. At first, I don't believe but suddenly I was surprised and amaze with this kind of social media platform.
The Steemit should help me a lot of things, most especially in my financial problems. Before I cannot buy my dream watch, the dress that I want to wear, the perfumes that I like and the foods that I want to eat. Thank you very much to Steemit, all my simple wish is granted. And it is not only a dreams, it is a reality. It is truly amazing.
BUSINESS COMMUNICATIONS
I am considering the Steemit is not a business, not because of a money involve. Services and sharing ideas are consider as a business also. Like a Teacher, he or she is teaching the student through their knowledge. And because of their services, they can earned money or salary. The same with Steemit, they should have sharing ideas, knowledge and experience. Hardworking should have an equivalent amount of money or reward.
By this blog, I want to say thank you to @surpassinggoogle for helping us and sponsoring to have a FIRST MEET and GREET here in UAE. They have a lot of newbie member of Steemit who join on this memorable event. Also to the husband and wife (@kennyroy and @arrliinn) who stands as an adviser and guiding us for some tips regarding easy ways to do on Steemit.
We are now making a group, which is the so called @steemph and @bayanihan. The aim of this organization is to promote the essence of camaraderie. A charity group that helps more Filipino Citizens who belongs to puberty level. To help some street children and to help some people who have sick and no money to pay their bill in hospital.
Please refer to the link below the successful event because of Steemit.
https://steemit.com/pilipinas/@gilvelosoreyes/first-steemit-meet-and-greet-in-uae
Soon, if I'm going back to my home country which is the Philippines. I will encourage my family and friends the importance of beneficial Steemit platform.
EDUCATION COMMUNICATIONS
I Learned a lot of things when it comes to verbal and written communications. It helps me to develop my grammar and motivate my confidence. Through this platform, I have now a lot of friends to follow and followers as well. I learned a lot of things by reading some blogs of other people.
Different people, different minds and different ideas that share to each other. They have a very interesting topics, informative knowledge and experience.
This is my short story and let me share to all of you the other side of me on my next blog. God willing or anytime soon.
Thank you for dropping by and reading my blog.
Special thanks to @dobartim, @flysky and @aidasfg7
HAPPY STEEMIT
Please UPVOTE, FOLLOW and RESTEEM.
Have you voted your witness?
Consider casting your witness votes for @curie, @surpassinggoogle, @steemgigs, @precise, @cloh76.witness, @ausbitbank, @teamsteem, @gmuxx, @hiroyamagishi, @bayanihan, @papa-pepper, @steemph, @daveks, @blocktrades and @sndbox who have been adding invaluable contribution to the community.
To cast your votes, just go to
https://steemit.com/-witnesses