OK, I will UN-MUTE everyone today (Monday).
Sorry for the sensationalist post title, but it is obvious that many space force members do not read my posts, and therefore conclusive that an even SMALLER fraction of non-members also ignore my message.
My posts are not the party posts designed for onboarding and upvoting everyone. This is why the @steemjet account was launched.
My posts are the effective behind the scenes hard work posts. I love to party, but do not have the time. Be thankful if you do, and not angry that I do not. This is why I delegated all my upvote party power to those fortunate individuals who actually have the TIME to party!
I cannot spend what little time I have available upvoting 1000 comments and onboarding everyone in the world. That is illogical, and is what I pay YOU for my friends.
A successful business relies on the STRENGTHS of individuals not their weakness.
A successful business relies on the STRENGTHS of individuals not their weakness.
A successful business relies on the STRENGTHS of individuals not their weakness.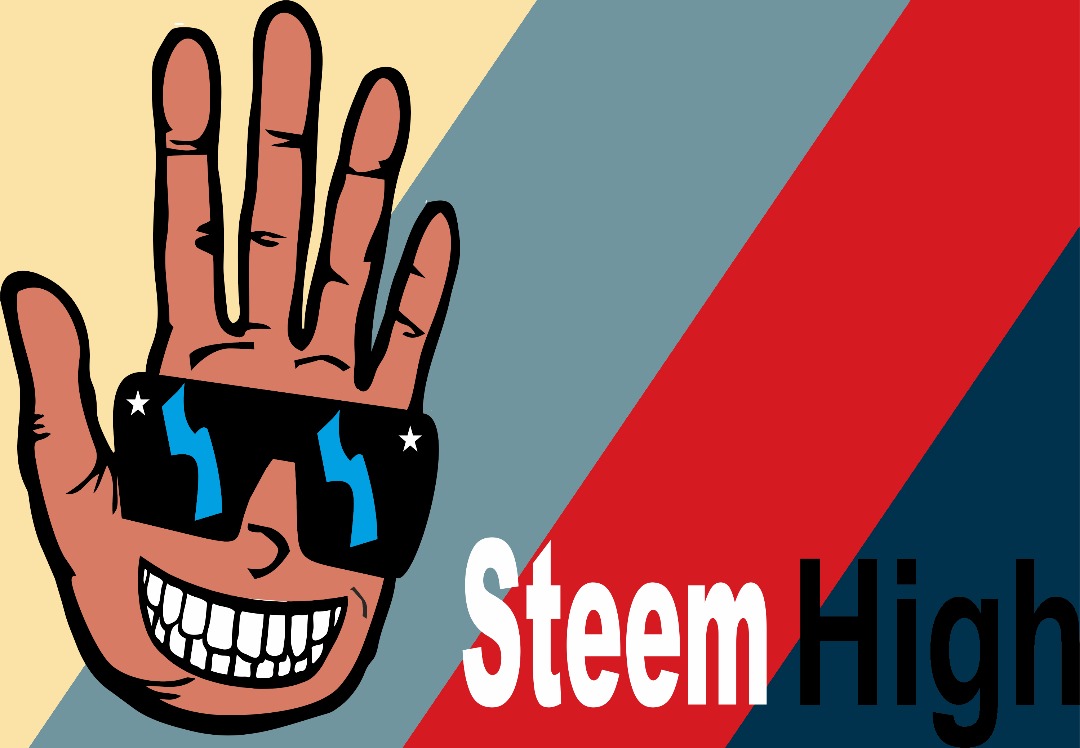 A successful business relies on the STRENGTHS of individuals not their weakness.
A successful business relies on the STRENGTHS of individuals not their weakness.
Was that a waste of your time, or did you finally comprehend the secret to successful business?
Would you play Pele as your goalie?!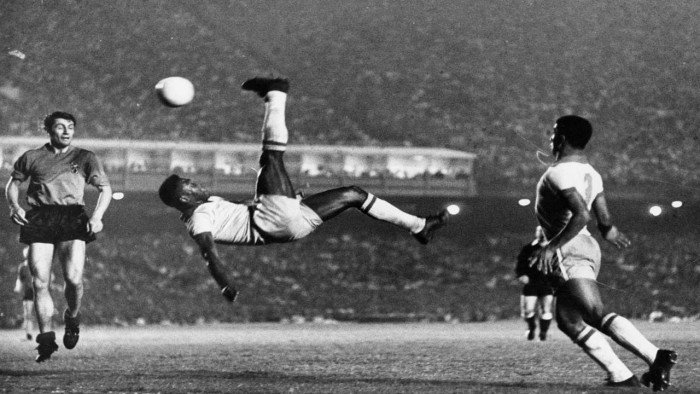 So now that we know what makes a team successful, we are happy that I delegate my SP to those who actually have the TIME to use it EFFECTIVELY. For me to be effective, I need to continuously evaluate and rank those who I delegate the SP to. Those most effective will win promotions. Those least effective (or those who become time poor like me) will see their SP re-delegated to those who are TIME-RICH!
I do not need help curating my own posts, the @steemjet account is where you need to focus if you want to do that type of work.
@steemjet is our flagship to the world and STARS!
My posts are now ONLY for reporting YOUR progress. It is very dificult for me to effectively comunicate with our massive number of employees (I can't even get them all to show up in steembot tracker anymore!)(maybe we have grown too big too fast)
The fact is that I can now handle my own "spam security" with the mute function, so no matter what tam you are on, I only want to see 2 posts at most from EVERYONE from now on.
My posts are going to be an EXCLUSIVE place where space force members tell me what is going on with them so I can provide support and guidance when necessary. Non-members will be funneled into the correct onboarding/teaching/partying/prize contest steemjet channels of which I would love to join in the fun if I was humanly able to. I am not using my posts to onboard/treach newbies because that is the job function of the community of employees. When I have time for teaching newbies, then I will come over to the @steemjet blog and comment.
But now, I am focusing on our payroll because I am out of money to fund the company and have so many employees that I am having trouble tracking them all!
I now need to see who is effective and who is not.
The introduction of the steemjet jetpack will assure that we are at least making progress on our most important current task.
Going forward, I will only allow 2 (TWO) posts per person in my posts. I don't care who you are because I always know where to find you and I still control the purse strings, so if you can't help talking too much, then fine, go out and talk to 1000 people, and I will reward you for it, and you do not need to post here for me, because it is ok, no hard feelings.
I simply DO NOT HAVE ANY FREE TIME. Time is much too expensive for me, and that is reson why I hired a space force (because I need YOUR time).
Remember time is money.
I provide the money
YOU provide the time
this is our value exchange made possible by steem
Do not insult me for being TIME-POOR
I am simply attempting to maximize the leverage (get the most bang for my steem buck) of my money in order to complete a singular task (onboard the cosmos)
I alone cannot onboard the galaxy, but through the use of my money to pay you to do it, then I can.
THIS IS THE POWER OF STEEM
I am demonstrating this to the world.
I am cursed with EXTREME TIME POVERTY, and therefore must limit our discussions to 2 (TWO) posts/comments per post of mine.
Now, back to the introduction of the steemjet jetpack!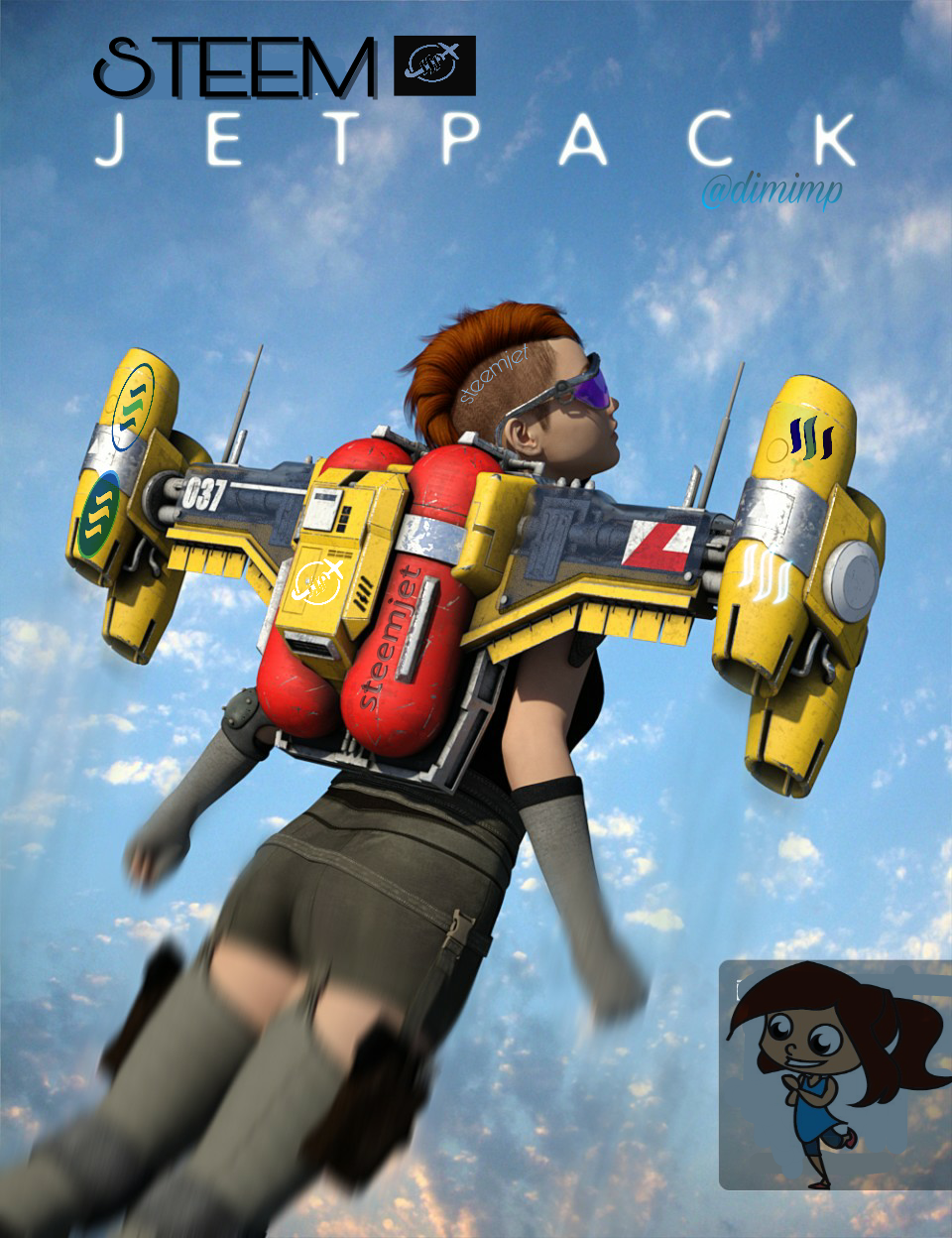 @samuel9135
The only way that I ever learned how to run a company (it is called synergy or cross-training) is to switch jobs with the person who is the most crucial to the next order of business, and since the next order of business is producing uche-nna, then it only makes sense that he be empowered with the official steem bath jetpack of the CEO until either the project is completed or until someone else can convince me that they can do a better job completing this task, and then they would be awarded the jetpack instead.
TLDR:
Whoever is doing the most important work for the company at any given moment gets the jetpack. So if you think that you can do a better job satisfying the prime objective (obtain uche-nna tracks and deliver them to me), then simply propose your solution and you might be awarded the jet pack until someone else convinces me that they can satisfy the NEXT prime directive faster.
The steemjet jetpack is designed to take us there faster!
The benefit to being the temporary CEO (besides the enormous salary), is that YOU gain control over your own destiny, over your own dreams by being able to combine the force of the company with the power of your unique and legendary ideas. This synergy helps both those in the company and our customers!
So please tell us @uchee-nna
"are we there yet?"
Yes, we need people who can help record some audio tracks for/with uche-nna and send them to me to produce (high quality stems are desired, midi files if possible as well if using a drum machine).
At peak power, the jet-pack of the CEO can blast significant amounts of funding at whatever problems or issues that we have that might be keeping us from achieving success.
Although, I have no more upvote power, I am requesting that everyone limit their total comments/replies under my posts to only 3 because I am learning how to use the ignore function, but feel free to upload all your photos and links here now.
In the meantime, you can either find me here or hanging out with uche-nna and his brand new steem-powered jet-pack!
bon voyage steemjet!
You are the world's first 100% self funded crypto-charity whose destiny is to give steem to everyone in the world!