Thanks to our great sponsor @dimimp and to @deandaniel for the nice steemjet initiative.
Steemjet is a community of crypto enthusiast, working harder to promote steem and steemit. @deandaniel wrote a post to explain our mission.
The boss @dimimp will come and tell the general pubic more about it.
The community has a great vision, bringing crypto enthusiast together to learn more about crypto currencies and the right ones to invest into.
Here's our newly designed debit card initiative, designed by me and is subject to further selection by our boss @dimimp and the community members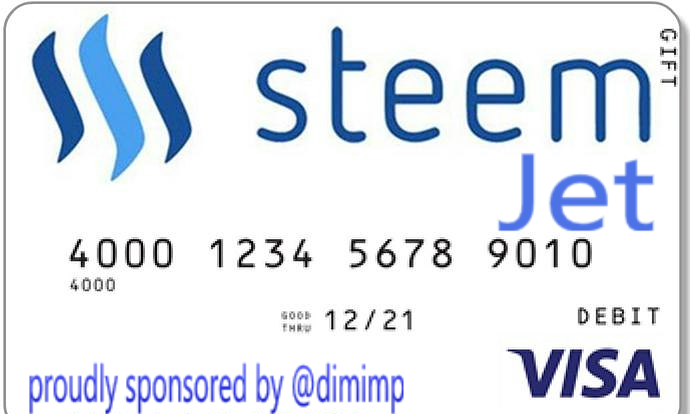 We're moving faster than a jet so join us now!
For more information contact me on whatsapp with +2348125706952